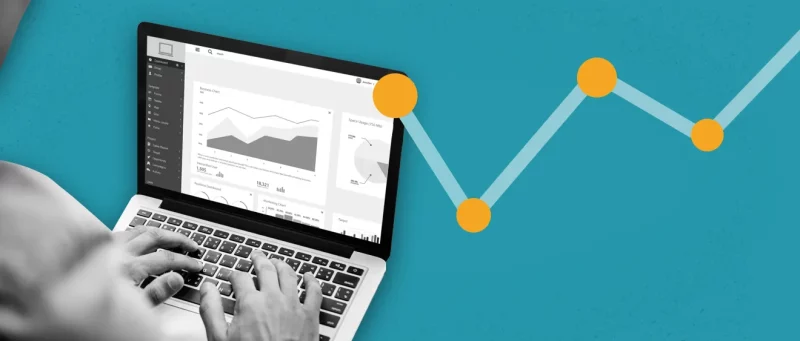 The concept of Growth Hacking is a hot keyword in recent years. If you are a Marketer or are doing positions responsible for business growth for a Startup company, you must have heard of this Growth Hack concept.
What is Growth Hacking? Growth Hack History
According to  Wikipedia ,  Growth hacking  is a term used in Internet marketing for growth-focused strategies. Early stage startups adopt a growth hacking strategy with the common goal of attracting as many users as possible with a limited budget in a short time. The team of growth hacking experts typically includes members from the marketing, product development, engineering, and product management departments. They are especially focused on building and attracting customers.
Growth Hacking teams typically include members from marketing, product development, engineering, and product management. They are especially focused on building and attracting customers
The term "growth hacking" was coined by Sean Ellis, founder and CEO of GrowthHackers, in 2010.
Growth Hack has been around for a long time, but when it started to explode, any Startup was looking for it.
Growth Hacking is a cost-effective and effective use of marketing to grow and maintain an active user base (existing customers), sell products, and build a reputation.

A special feature is that Growth Hacking only focuses on growth. Therefore, it is often brought into full play in the early stages of startups.

Imagine Growth Hacking as simple as the intersection between Marketing & Coding. People working in the field of "Growth Hacking" need to have the qualities and skills of both. They are called "Growth Hackers".

Sean Ellis.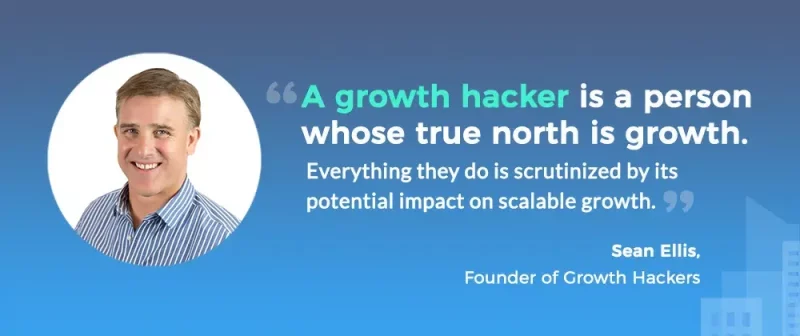 There is quite a bit of confusion and controversy about Growth hacking so let's clear it up!
The term "growth hacker" was coined by Sean Ellis in 2010 when Sean wanted to find partners to take over his role.
Prior to that, Sean was responsible for driving growth for many internet companies, achieving spectacular successes, some of which went public. Sean became a star that the whole Silicon Valley sought after, they would pay salary and shares in exchange for his contributions for a period of time. Sean will build the system, process, and mindset that lay the foundation for the growth engine at the company, and then he will find a partner to give back the key.
During the first time looking for a partner, Sean received a lot of quality CVs with degrees and rich experience in marketing, but he felt that they were always missing something. The people Sean wants to find are very different from traditional marketers, so he doesn't have the confidence to give them the reins
For example, most have a broad vision, good skills, but the early stages of a startup are not needed. Because at that time, the Startup didn't need someone to "build and manage a marketing team" or "find and assign work to partners", or "design marketing strategies", or all the other things that marketers usually do. Startup needs only 1 most important thing: Growth.
If you go looking for a marketer, you will find a marketer. So Sean changed his search. He posted a blog post titled "Find a Growth Hacker for Your Startup". The idea was born from there.
Portrait of a Growth Hacker
Growth Hacker  is understood as someone who is more interested in the goal achieved than how it is done. They are not bound to any available method, so hackers often come up with many very creative ways to achieve their goals. "Growth Hacker" is similar. But instead of the goal of gaining unauthorized access to a certain system, the goal of "Growth Hacker" is to grow the number of users for a particular product. body.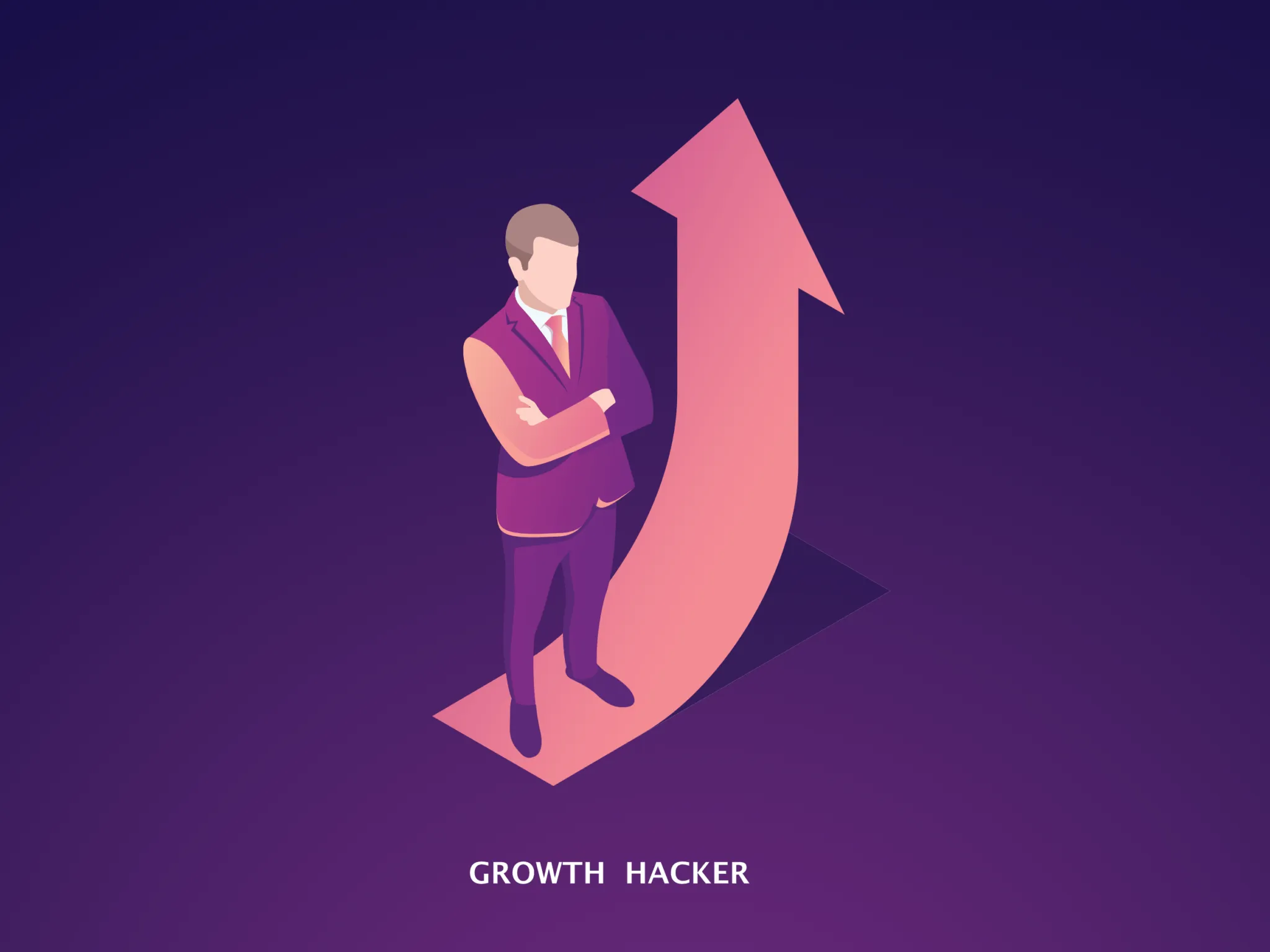 And the majority of Hackers will be people
Disciplined work

As "Experimental" people, they constantly hypothesize, test and continuously test creations.

All decisions are based on data (including Quantitative and Qualitative data). They know well how to analyze, measure, observe and apply the data (big data) they have.
Growth hackers are extremely analytical
Ingenious Hacker
"Ingenious Hacker Hacker" is sometimes used to refer to someone who is very smart, has a stance, or is very creative. They will use everything they have to create a solution to a problem that is beyond anyone's imagination. The phrase "life hacker" is an example of this usage. Similarities can be found in "growth hacker" as they will have to be "excellent" if they want to bring growth to the world. company. The path to growth is not always clear and it takes a lot of creativity to find it.
Software Hacker
The phrase "Software Hacker Hacker" is sometimes used to refer to software engineers, and even if a "growth hacker" is a programmer or not, they have to resort to technological solutions. to achieve their goals.
Growth hackers use software, databases, programming interfaces, and other related tools to develop a Startup project. If a "growth hacker" is also a programmer, they can sometimes make the development more efficient, but this is not necessary.
However, a "growth hacker" must be truly tech-savvy if it wants to be successful. If a "growth hacker" isn't a programmer they still need to understand the work of programming enough to be able to stand with people who write code. Remember that today's goods are all based on technology, and mastering technology is paramount to growth.
Illegal Hacker
The term "Illegal Hacker" refers to people who attempt to gain unauthorized access to a system. They break into unauthorized places. A "growth hacker" does not commit such unauthorized acts, they try to get close to the boundaries of general expectations.
A common definition of computer hacking is "zero-day exploits", where vulnerabilities become known vulnerabilities. There are 0 days from when they find the security hole and start exploiting it.
Similarly, a "growth hacker" also benefits from such an exploit. When a new social platform releases a programming interface, "growth hackers" will use it to grow users before that programming interface is fixed to lock the holes they use. "Growth hackers" are always looking for weaknesses in systems that allow growth.
In the next article, I will introduce readers to a real case from an online business technology startup. They have a great idea, but it's very difficult to execute, and "growth hacking" is about how to make them known to many people.
Growth Hacking Strategies
Most Growth Hacking strategies in Vietnam are currently focused on the following 3 areas
Content Marketing
Product Marketing
Advertising
Depending on the tactics used, content marketing can be a low-cost way to promote your products. Typical content marketing activities include:
Start a blog and create valuable, shareable content
Guest blogging

Create social media content

Write eBooks and white papers

Podcasting

Run a webinar

Run contests and giveaways

Ask bloggers to rate your products

Join relevant forums, groups and side credits

Influencer Marketing

Use email marketing to build stronger connections with users

Improve Content Visibility with SEO
Growth Marketing – Growth Hacking Marketing
Current status
"Growth Hacker is often equated with a Markter" but that is not quite the case. "Marketers" are people who often focus on using traditional methods to persuade users to make a purchase such as direct sales, television, radio, mail, print advertising (such as magazines, coupons). shopping, billboards…)… Although in the future there may be a lot of "marketers" becoming "growth hackers", however, currently, "marketers" still need to practice more skills to respond. meet the requirements of "Growth Hacker".
"Growth Hackers" are creative people who are constantly looking for new ways to attract customers' attention, retain and expand the number of customers in order to make a profit.
What is Growth Marketing?
Growth Marketing  is the process of designing and conducting experiments to optimize and improve the results of a target area. If you have a certain metric that you want to increase, growth marketing is one method you can use to get there.
Growth through Marketing is a type with the same basic principles as Growth Hacking.
The Growth Marketing Team is responsible for :
Identify areas to check and improve

Develop and design tests to optimize defined processes

Conduct experiments to test assumed improvements

Analyze the results and conduct further testing if necessary

Growth marketers use the scientific method to design and execute these experiments.
In an organization, growth marketing is an analytical minded function that focuses more on the data side of marketing than on the creative side.
While experiments aim to improve processes for growth and scalability, growth marketers need to be comfortable with failure and plan for it. If you create an experiment and it doesn't produce the results you want or expect, you need to have the next option. Growth marketers should have solutions ready to tackle an experiment from every angle, so if one fails, the next step is ready.
Don't mistake Growth Marketing for Performance Marketing?
Obviously, the goal of Growth Marketing is User Growth, so Digital Media Performance is the tool to help grow the number of users and optimize the most costs.
Obviously it is an important tool of Growth Marketing. However, Growth Marketing does not stop at how to increase the number of users.
User Growth at Cho Tot is focused on growth:
Acquisition of users.

Increase user retention rate (Retention rate).

Increase user interaction (Engagement).

Bring back old users (Resurrection).
Growth in Marketing is based on what core activities?
Based on test activities.
If traditional Marketing will usually run 2-3 large campaigns a handful. The Growth Marketing team will run a series of small tests on a weekly or monthly basis. And if any test is successful, that experiment will be scaled up (usually increasing user reach).
If the test fails, the test will be improved find out the reason and test it again to continue the analysis..
According to the graph above, the more tests you test, the higher the growth rate.
Why so? Because the more you test, the more data you will collect from users, behaviors, emotions, approaches, etc. to optimize the user experience.
Based on the results of data analysis.
Experiment-based markeitng informed by data, focusing on product use to drive growth.

Morgan Brown – co-author of Hacking Growth with Sean Ellis
The data here includes Quantitative data and Qualitative data.
For example, Quantitative data will be collected from sales, ads, and user activity on the page.
Qualitative data will be collected through interviews with users.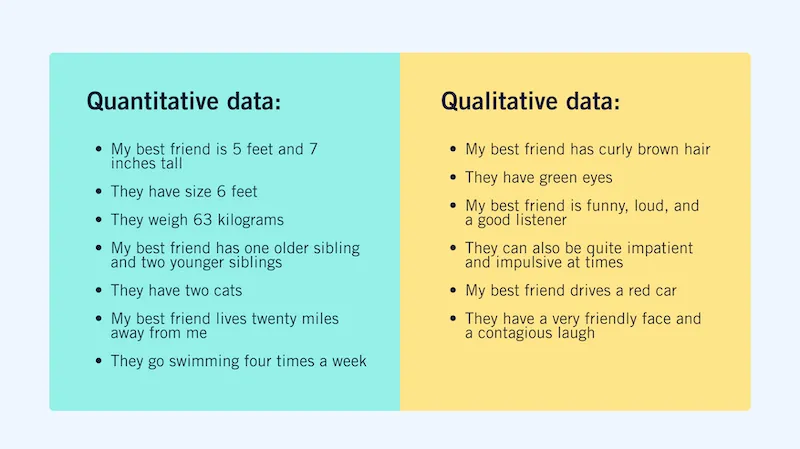 A case study at Cho Tot (to describe the process from data interpretation => hypothesis building => testing experiments (experiments) => analyzing results.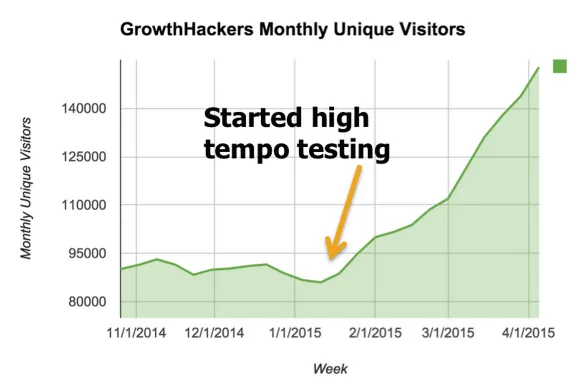 Growth Marketing is often accompanied by Product Management.
Sustainable User Development Strategy must definitely start from the Product and revolve around the Product
Simply because even if "Hack" the number of users to a huge number, if the product is not suitable, does not create the habit of using it, it will sooner or later be "abandoned".
Is it easy to do Growth Marketing?
Why is that, when you Google about Growth Hack, you will hear case studies of successful Growth Hacks thanks to strategies everyone thinks they can think of.
"The Best thing is always Invisible"
There is a story about a Founder of a Startup, when sharing you tell a lot about the successful Growth Hack strategies of companies around the world (Typical examples like Dropbox or Airbnb and Craigslist).
Finally, you ask the question of whether to choose a successful strategy to apply to your Startup to help grow dramatically.
"No, I don't think so". Because it's like you only see the surface of the iceberg but don't know why this company chose that strategy for Growth Hack.
Some typical case studies of Growth Hack
Tinder explodes quickly with a great user experience. Besides, there is the key insigning the psychology of behavior "Love at first sight".

LinkedIn has a breakthrough growth right in the period of economic downturn and they consider it to be their advantage to accelerate.

WhatsApp, growth phenomenon Anti-marketing, that is the viral power of "Word of mouth".

Dropbox

  successfully grew the number of users in giving data to users when they refer friends to use the product.

Airbnb

 , growing to scale up the market by promoting its accommodation through a website called Craigslist, has become very popular among users when searching for accommodation.

Hubspot made its reputation for providing free tools for marketers and SEOs.
This is a story shared by a Growth Marketer.
Ms. Annabel Nguyen , currently Senior Marketing Specialist | Growth Hack Marketing at  Cho Tot .
Having background in Digital Marketing with more than 4 years of experience in project management, client-facing experience and F&B market.
Specific Case Study about AirBNB
Through the introductory article on this topic, we have only talked in a very "academic" way about "growth hacking". But I know what you're thinking – "give me an example!"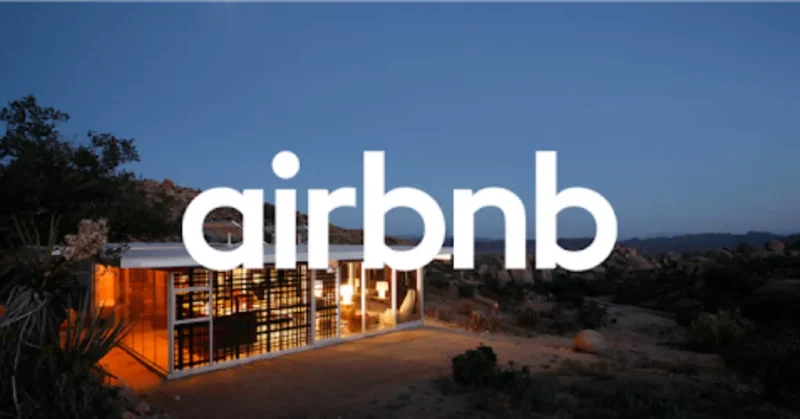 On the one hand, the rest will be a concrete example, but it is also a case study that you can use to reinforce your understanding of the "growth hack".
Craigslis platform development
Nothing more than a representative case of "growth hacking", AirBNB. As you know, they can help people turn their bedroom into a rental room. A great idea, but very difficult to implement, and "growth hacking" is about how to make it known to many people.
They upgraded the Craigslist platform to significantly increase the number of users, with hundreds of users in need of accommodation accessing it. When users fill out a form to increase the list of rooms for rent on AirBNB, the list is suggested to be uploaded to Craigslist. This way, Craigslist can generate inbound links for you and for AirBNB.
You might be thinking, why don't other companies mess with this form of cross-posting to shoddy the platform's customers? This is a good question. The truth is that Craigslist does not open an API gateway. Craigslist doesn't let other companies easily post on their platforms. AirBNB did not find a technological solution to do this.

And make sure there are no references to automatically posting listings on Craigslist. Instead, they had to use reverse engineering to create compatibility with Craigslist without having to depend on Craigslist's codebase. API is easier but Reverse engineering is really challenging
6 Steps Growth Hackers Take
First: The way AirBNB did it will be different from the way a traditional marketer, involving a lot of execution. A graduate degree in marketing also doesn't give you a toolkit or model-related framework to dive into reverse engineering, when there's no API.

Second: They use the product as a distribution channel for the product itself. The integration with Craigslist doesn't go far from the AirBNB app. They do not run ads to drive traffic to the product. The product pulls traffic for itself.

Third: AirBNB realized that the distribution engine they needed to own was like Craigslist. Products can't stay on Craigslist forever (like a vacuum cleaner) and customers are gathering in many places. They got the customer's attention.

Fourth: They are really talented. They don't learn how Craigslist cross-promotes things on their platform. They think about themselves. Then they decide to implement a good solution that no one can guarantee will bring the desired results.

Fifth: Their growth engine is tech-heavy. The team at AirBNB follows the strategy of having to be code-savvy and understand how technology products are built.

Sixth: they capitalize on gaps in the market to acquire product users. Craigslist doesn't open API portals for a reason. They don't want AirBNB to do this on their service. AirBNB has pushed the limits of what can be done without opening the API gateway.
Finally, experiencing an automated metrics reporting tool that supports ad optimization is essential in growth for lean and efficient operations.
In fact, it all looked like Craigslist helped AirBNB with this difficulty by allowing them to connect.
And now, an answer that often appears on AirBNB is that they no longer post on Craigslist. This is a great lesson for Growth Hacker. Most growth machines have a definite life cycle. AirBNB wouldn't be cool if they thought they could post on Craigslist in 10 years. This is as if Craig will allow them to mine users gradually every day. But that's okay, take advantage of this opportunity in the interim to create momentum for development later.