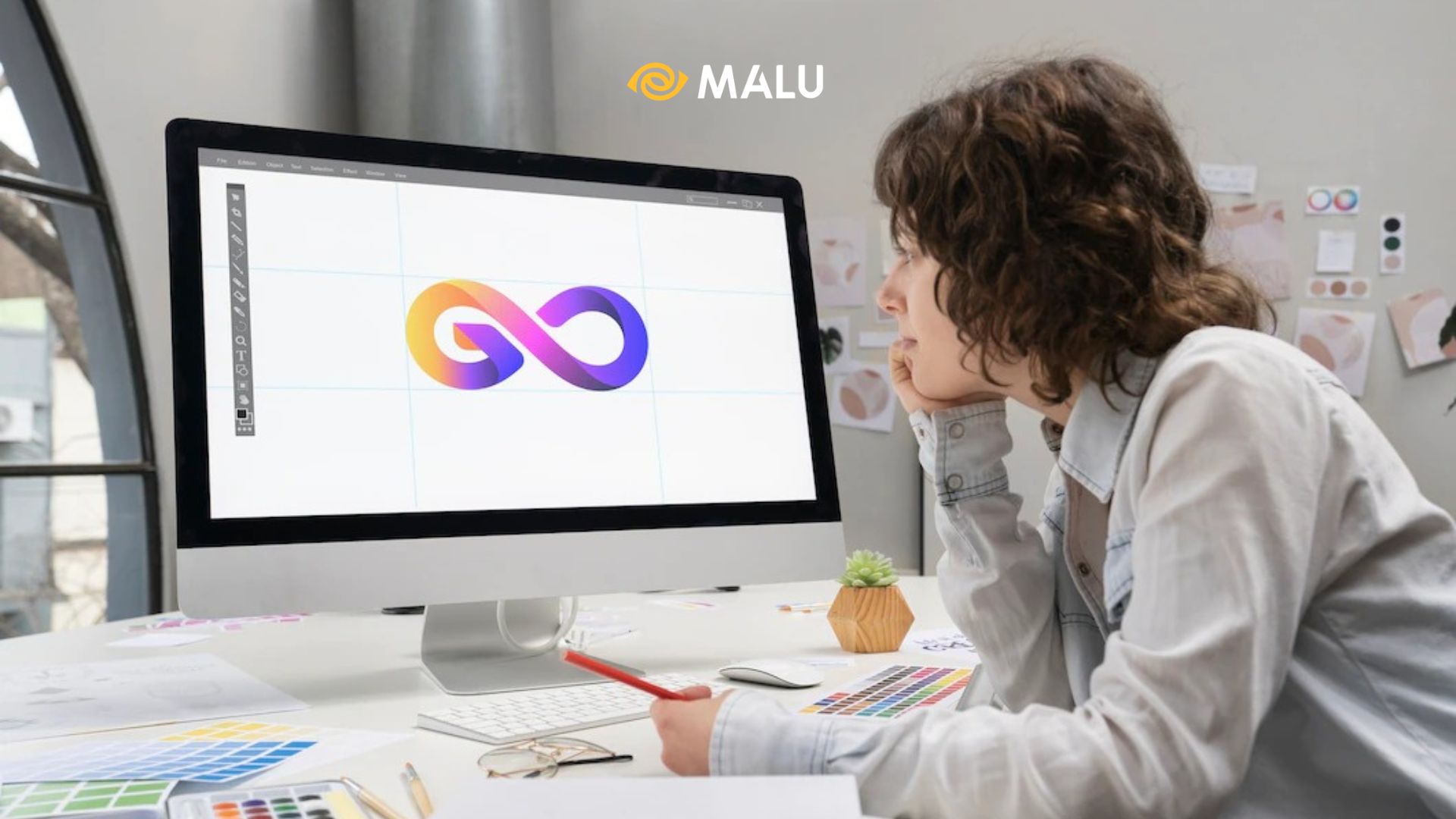 Logo is considered an important symbol representing a brand, brand or business. Logo design is not easy because not everyone can use professional design tools proficiently. If you are looking for an easy-to-use tool to unleash your creativity, let's discover 10 free logo design software with Malu below!
>> Read more:
10 Free Logo Design Software and Websites
1. Canva
Canva is a free design software that provides both paid and unpaid templates from publications on many social networking platforms: Facebook, Instagram, .., to flyers, invitations, cards businesses, … and especially support logo design with simple, easy-to-use operations.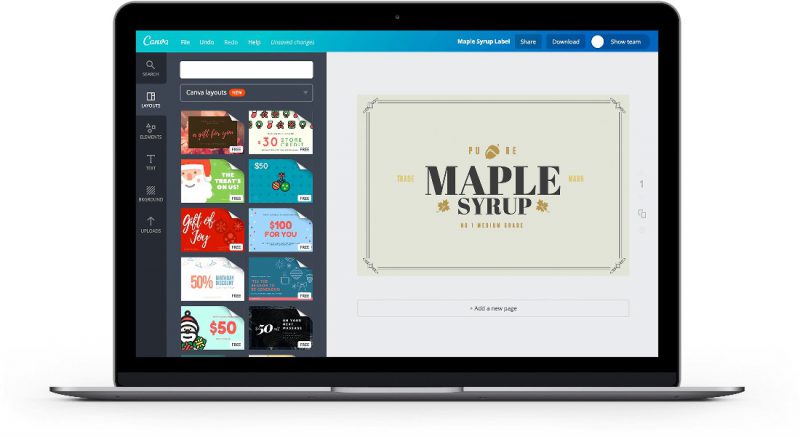 Canva has a huge collection of free templates, you can create based on it, then step by step change the text, colors, fonts and many other elements, perfecting to create your own logo.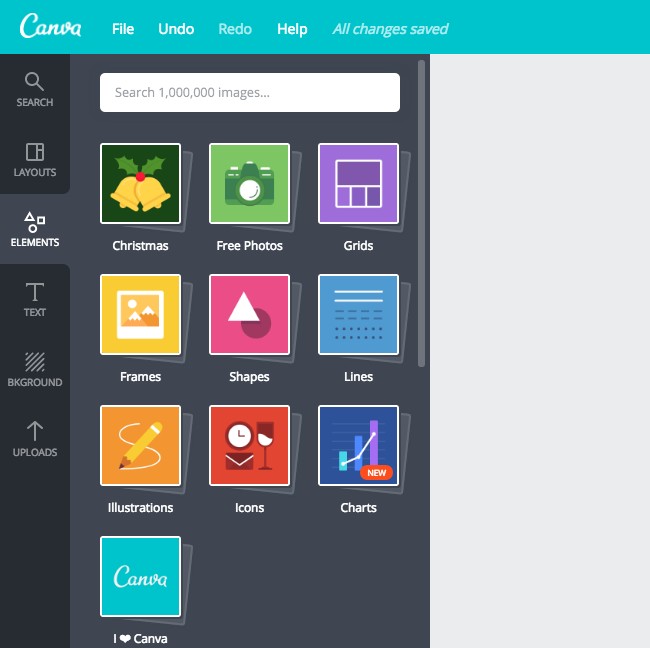 Alternatively, you can use images from your own personal source, instead of the massive library available. Canva allows users to download designs in many formats: PNG, JPG or PDF, depending on the needs of the user.
2. Logo Type Maker
With a huge design library, Logo Type Maker contains more than 200 fonts, 1000 professional templates and more than 600,000 vector images, giving you the freedom to create your own impressive publications.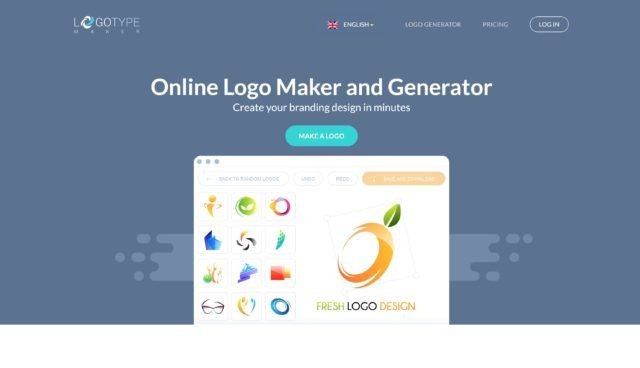 Support to download vector images in SVG format   and edit unlimited colors and fonts at any time is an interesting plus point of this software in optimal support for users. With the free version, you are allowed to create a permanent logo  design  (no editing options).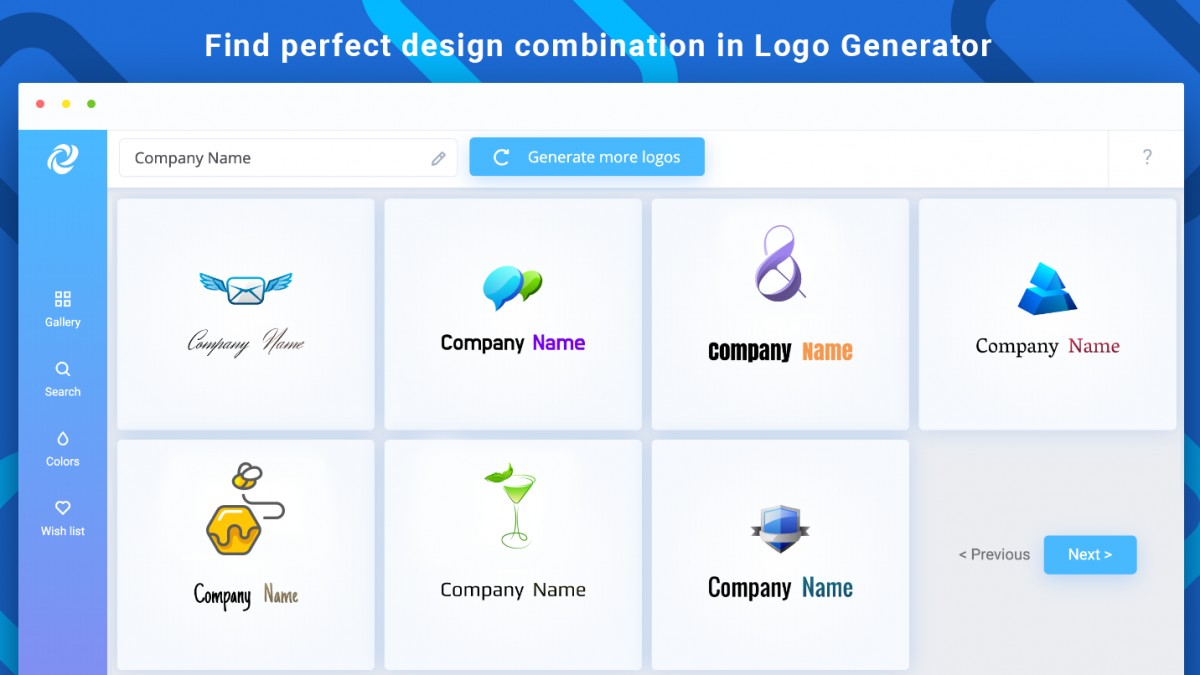 Logo Type Maker allows users to export files with resolutions up to 300DPI. Along with that you can exploit and use more resources and features by using the paid package of the software $24.99 or $39.99.
3. LogoMaker
LogoMakr is a completely free, simple and easy to use logo design software. You can start the design work by finding shapes and icons (icons), editing colors, sizes and some other elements. You can then add text and edit the design layout to your liking.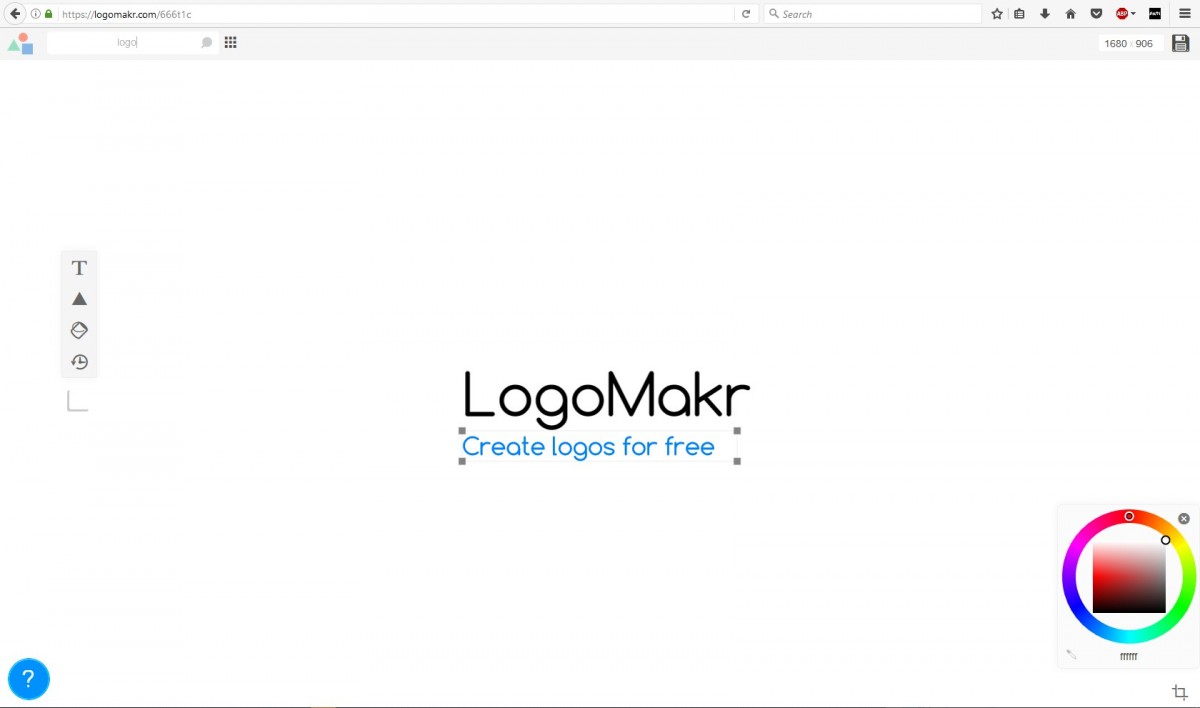 Very simple and effective, you already have a logo design for your business, with quick design operations.
However, the free download comes with a few limitations, like attaching the LogoMakr copyright to your business logo. So you can pay $19 to download high-quality versions of your logo designs, business cards, and more, unlimited on the software.
4. Logo Maker
Online Logo Maker has an interface similar to the logo design software of Graphic Spring developer, helping you to design logos quickly and easily, with a wide selection of fonts and templates.
You can choose from pre-designed elements, or upload from your own design.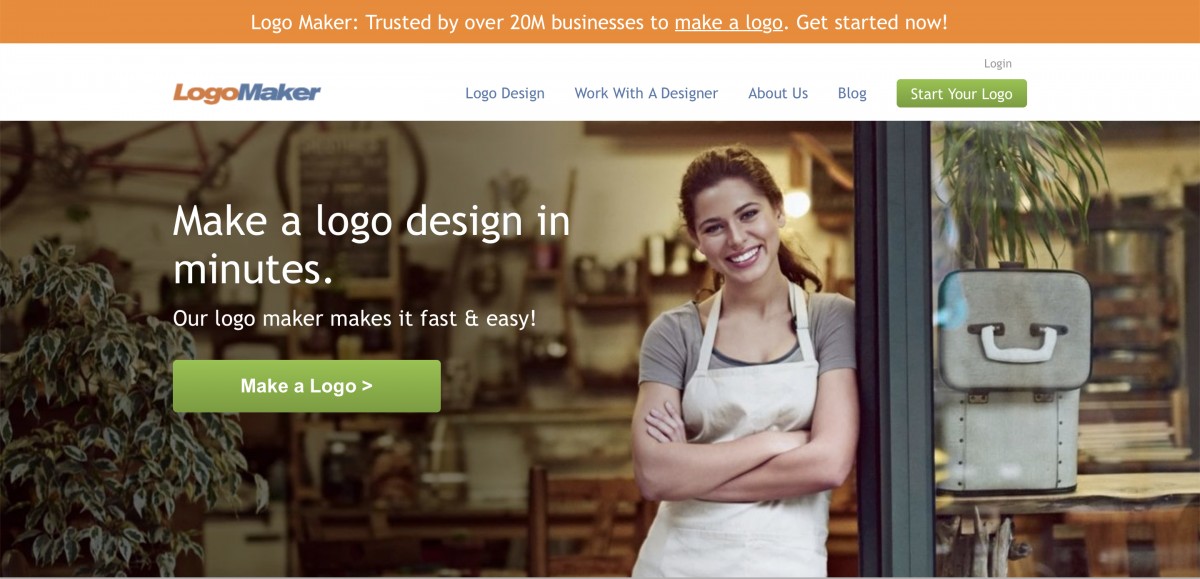 If you use a premium account, you can download the logo with higher quality resolution, remove the white background, as well as many other cool features, making it easy for you to use.
5. Shopify Logo Maker (FREE)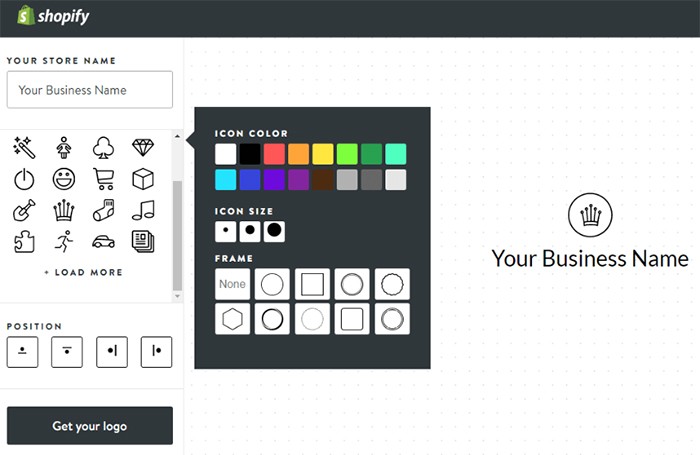 With Shopify software, just a few simple steps, you can immediately create a complete logo design for your business. Huge treasure trove of images as well as icons, regularly updated according to trends.
However, it is a free software version, so the probability of duplicate logo ideas is very large. So consider carefully before you intend to use the software to create designs!
6. Ucraft
Ucraft is a free online logo design tool that makes it easy to create your own versions of logos with simple and easy to use operation.
The most outstanding feature of Ucraft is that after the design is complete, you can download the PGN transparent file with high quality and resolution, which can be used anywhere for any purpose.
Ucraft is used by many businesses to sketch out design ideas to clearly illustrate their ideas, then transfer them to the designer to implement and correct, making the working process simple and economical. more time.
7. To the left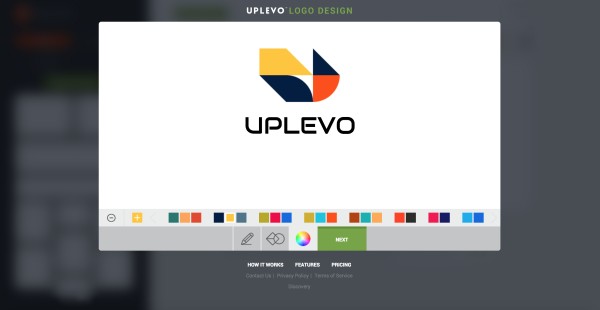 Uplevo is a completely different free logo design software, aiming for a simple logo style created from basic shapes.
To use, you just need to enter your company name, then choose the desired color and shape, so your logo has been completed with the idea of ​​​​your own and not duplicated with any other. Who. This is what differentiates Uplevo from other software. Once you've designed your Logo, you can download the high-quality (PNG) and vector (EPS) files for easy editing later.
8. Logojoy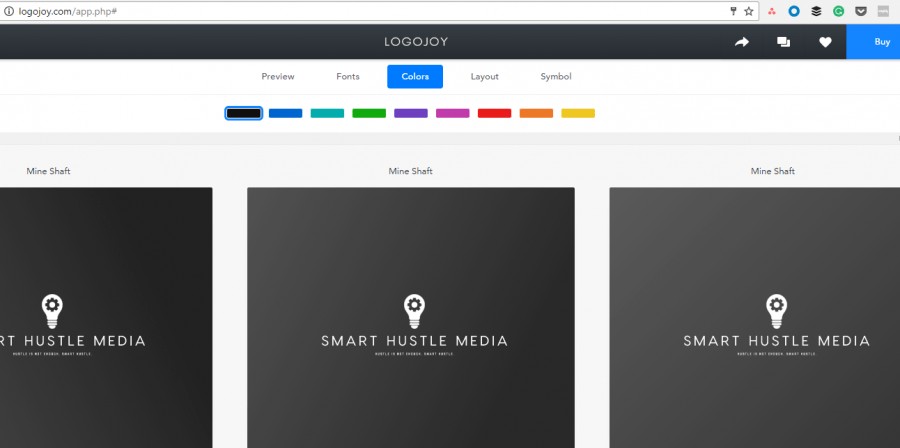 With Logojoy, this software will provide you with pre-designed logo templates based on your needs. All you have to do is enter your business name, choose a color font, choose some icons to insert into the logo and the system will automatically combine your choices to give the most suitable logos.
9. Logo Snap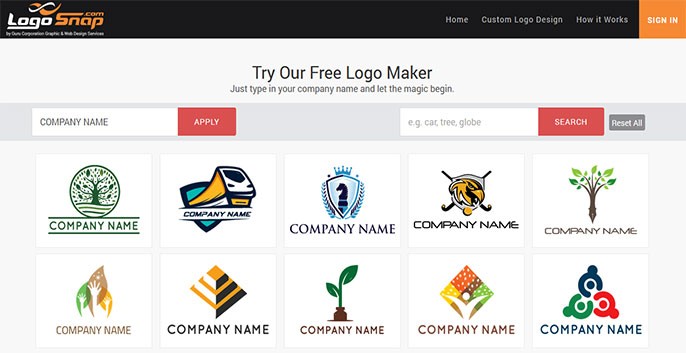 This software helps users to quickly create a logo for their business with simple operation and maximum time saving. User-friendly interface is a plus point that makes this software attractive.
With a huge data store, creating brand identities with your own colors is no longer an obstacle for you.
Along with that, Logo Snap supports users to export files and download them in many different formats: jpeg, png, .. suitable on many platforms, helping to promote brand images easily.
10. Logo Design Studio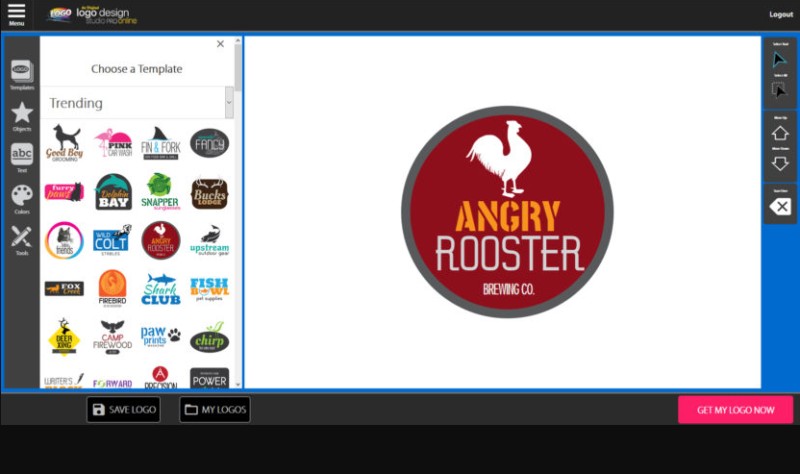 Logo Design Studio is one of the reliable free design software today, with a huge library of images and icons, along with simple operation, you can immediately create your own logo design. Impressive brand identity with its own personality.
Support to export high-quality image files, creative 3D logo design, especially, anti-copying ideas are some of the outstanding and remarkable features in this software. With that feature, you can rest assured that your creative ideas will be fully protected by intellectual property and copyright.
Ending
Hope this article will help you get more references.