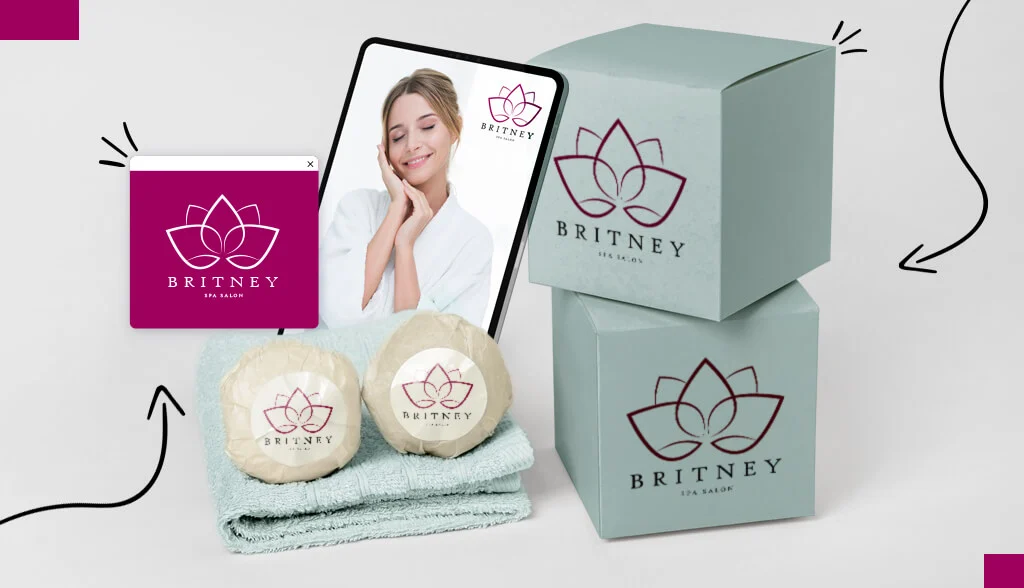 In recent years, it is not difficult to see that people's beauty needs have increased significantly, followed by the continuous development of spa service providers. This has been like a "dynamite" to spark the booming demand for spa human resources at present and in the future. Let's learn more about the potential of the beauty industry in our country in the following article.
It is no coincidence that Vietnam's beauty industry is considered to have a "galloping growth" rate, when every year our country has about 2,000 more spa and beauty salon business units opened. The spa industry not only creates job opportunities for a large part of employees, bringing attractive income levels, but also satisfies the increasingly sophisticated beauty needs of Vietnamese people.
So the demand for spa services is increasing but so is the competition. An impressive visual identity of your business including an impressive spa logo design will help your services stand out from your business competitors. You must launch a formal marketing campaign to visually communicate and engage your target customers. Your spa logo idea is one of the most powerful weapons for expressing what your business stands for. Don't forget that logos are everywhere on all spa products or services, business cards, websites, flyers, mobile apps, stationery, promotional products and more.
How important is Spa logo design?
Spa logo design brings a lot of meanings and plays an important role in the spa's brand image:
– Impress customers compared to other rival spas. Logo will bring a distinct nuance to help customers recognize your spa brand.
The logo helps to convey the message of the spa's activities, it shows the service as well as the professionalism, the specific operating principles of the quality spa.
– Helpful in positioning and affirming own brand: Every media publication, service advertising channel has the appearance of spa logo. Logo will help affirm your brand, help customers remember your business brand.
Bringing optimal business efficiency: Once you remember your business's brand and logo, customers will surely put their trust and come to your spa.
The spa logo, like any other business or service industry, is indispensable. Spa logo design will be extremely helpful for spas to develop and reach a large customer base.
Spa logo design trends
The design of beautiful spa logos, cosmetics, and beauty salons requires a very high level of art. The spa logo design style in the beauty industry uses a rather soft and feminine typeface and the colors are also consistent with the icon design style, the logo design in this industry is extremely important. for leaving an impression on customers.

Wordmark logos are letter-based only, do not include any images, icons or symbols. Although they are omitted, they are not boring. In fact, wordmark logos are recognizable, timeless, and versatile, which is why they work so well in the spa industry. 
When it comes to spa logos, you want your design to convey calm and serenity. To do so, many spas, such as Wi Spa and Zensayshen Spa, use serif fonts. Another trick is to put with kerning, which is the process of adjusting the spacing between characters to achieve the desired aesthetic. Not only did the bathhouse play with the spacing of the font, but they also decided to widen and narrow the letters to achieve a unique yet timeless impression. 

The logo shape makes sense with circles symbolizing unity, completeness and harmony, which makes it perfect for a spa logo. Many things found in nature (sun, stars, moon, flowers, seeds, etc.) are round in shape. For example, the Sojo Spa Club has an emblem with a curved petal shape. The Miami Skin Spas logo looks like a setting sun with ripples on the water. Meanwhile, Yihan Spa's logo also looks like a rippling water surface. All these gentle curves and circles embody the tenderness and peaceful feeling one would expect from a spa logo. 

Natural elements symbolize foundation, growth and transformation, making it perfect for a spa logo. You can use a symbol of a natural element or an abstract drawing of something found in nature. 
For example, Raven Spa used the crow symbol because the bird symbolizes rebirth and starting over, all traits they wanted to express through their logo. And Leela Spa went with a simple, elegant flower. However, the Spa Dew logo chose blue drops grouped together to form a flower. Whether you decide to use a clear depiction of a natural element or an abstract concept, nature symbols work great for spas.

Oriental means coming from or affiliated with East Asia, especially China and Japan, which is suitable for spas as these cultures are known for their emphasis on holistic health and skin care. For a spa logo that embodies rest and relaxation, an overall design inspired by oriental elements is popular. 
My favorite logos here are Sensation Spas' pure buddha symbol and Body Sense's ocher color palette and calligraphic and yin-yang brushstrokes. Remember to balance your logo with the right font and color scheme; Everything Zen is a great example of how to achieve this balance. 

The silhouette shows the shape of the object without any details. For this reason, silhouettes are especially impactful and work well as spa logo icons. There are many directions you can take. First, you can design an abstract logo with a hidden meaning like Upper West Spa and Medical Aesthetic logos. Their logo depicts an artistic image of a tree with white space around it giving the impression of a woman's face.
Or you can opt for simpler silhouette designs like Miami Skin Boutique and Spa and Lok Siam Spa (note the natural elements too). Finally, what I like about the Ultra Shape Spas silhouette icon is the woman's back drawn around the 'S' in the name. Thin lines and subtle curves make this logo elegant, light and relaxing. 
Refer to the spa and beauty salon logo samples
1. Spas, beauty salons in Vietnam
| | |
| --- | --- |
| LOGO SPA THU CUC BEAUTY | LOGO SPA LAVENDER BY CHANG |
| LOGO SPA ANAM QT | SAIGON SMILE SPA LOGO |
| LOGO SPA THE SUMMIT | LOGO AMADORA WELLNESS & SPA |
2. Spa, international beauty salon
If you are the owner of cosmetic, spa, nail salons and are in need of  professional logo design to increase the recognition of your brand, please quickly contact Malu Design for advice and support. Own a professional, impressive brand identity for your spa.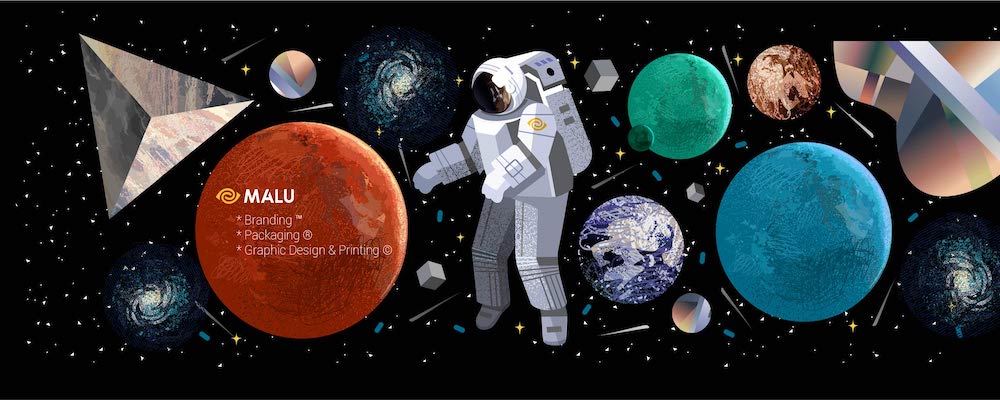 If you are looking for a reputable and experienced unit to be able to design a professional and impressive logo and  brand identity system , then please contact us immediately by phone. 0988 622 991, or leave your information and requirements, Malu Design 's consulting department  will contact you right away to answer all your questions!
————————
Malu Design – Branding Identity Agency
Hotline: 0988 622 991