Malu Design shares the latest updated MTD Vietnamese font set – 410 free fonts. This MTD font set is quite full of the most popular fonts for you to use in graphic design, advertising design. This set has been updated and fully edited with Kerning, OpenType features… The Vietnamese MTD font set supports Unicode.
About MTD . font
Intended use: Personal, non-commercial
This is a very beautiful set of 410 MTD Vietnameseized fonts, containing a lot of Vietnameseized Script fonts with many different styles. MTD font set is very suitable for making typography for Youtube music videos, advertising banners and many other types of design. MTD fonts are Vietnameseized by Moc Ha. The Vietnameseized MTD font is compatible with Unikey and Vietkey Vietnamese percussion.
Link to download google drive full MTD font set at the end of the post.
Below is a list of fonts with some demo images of this font set: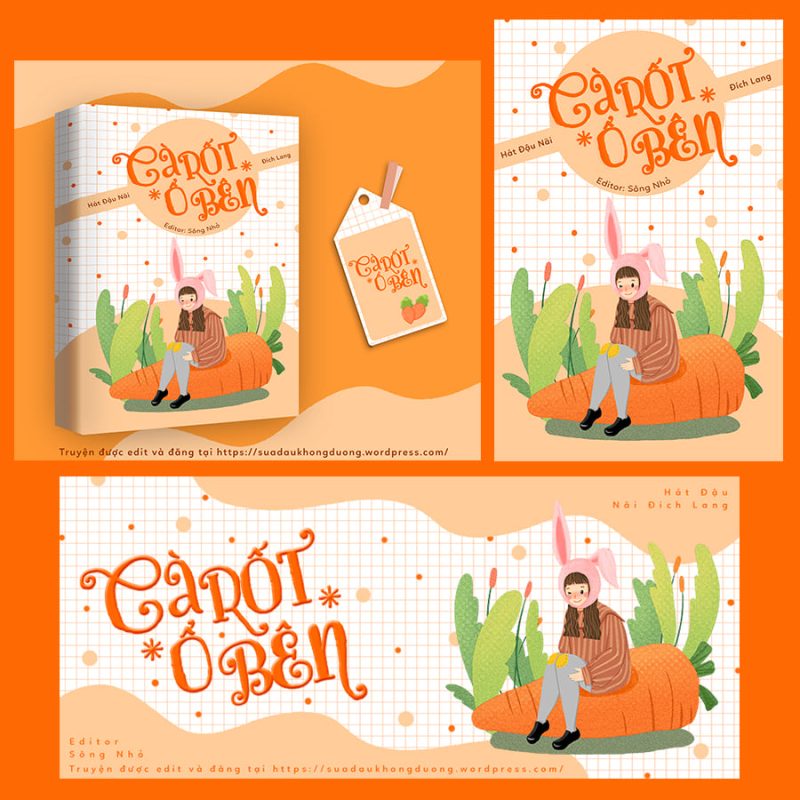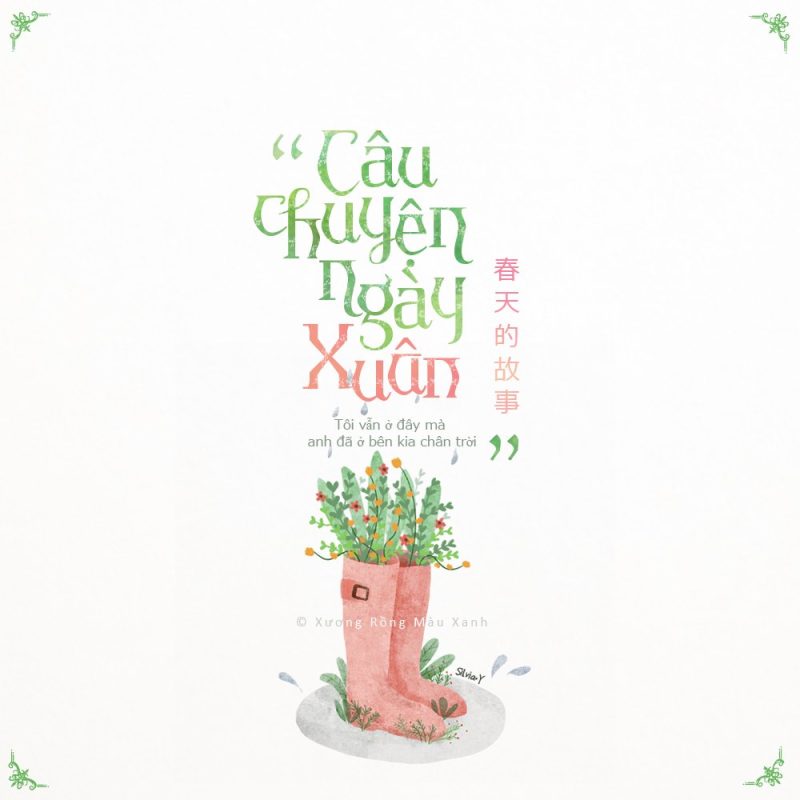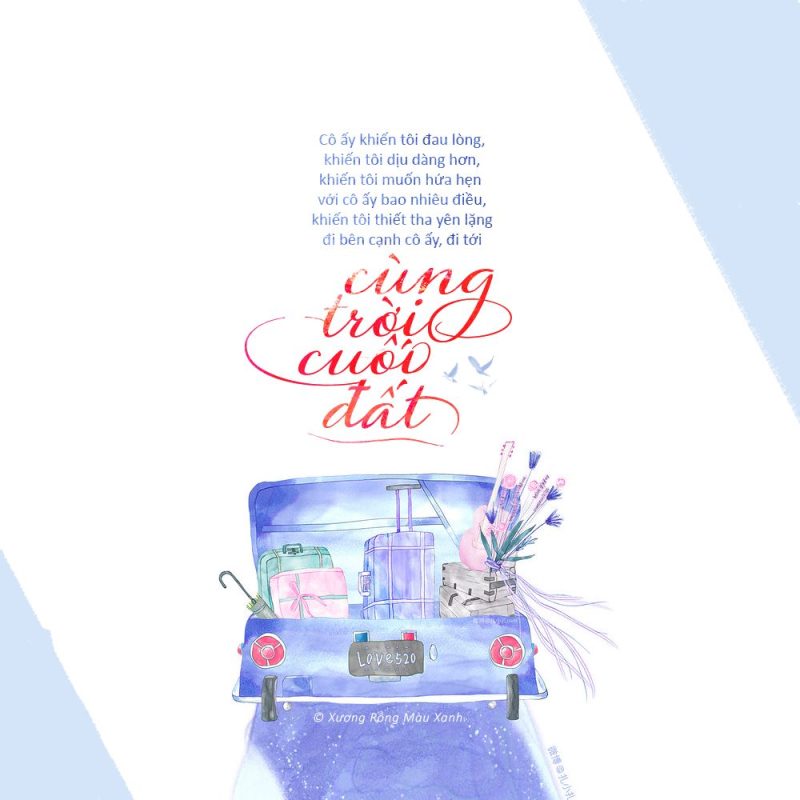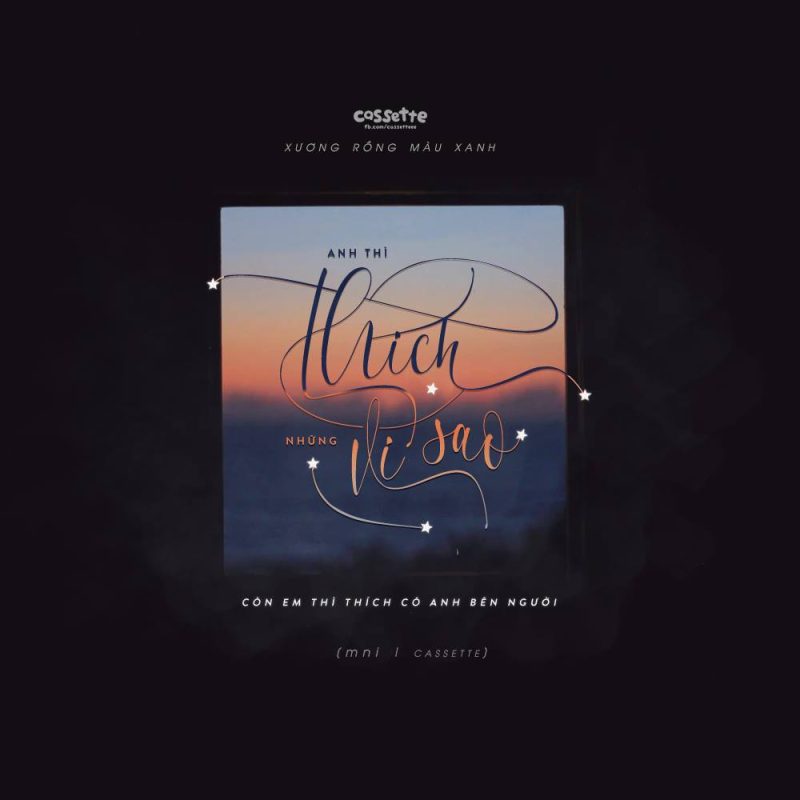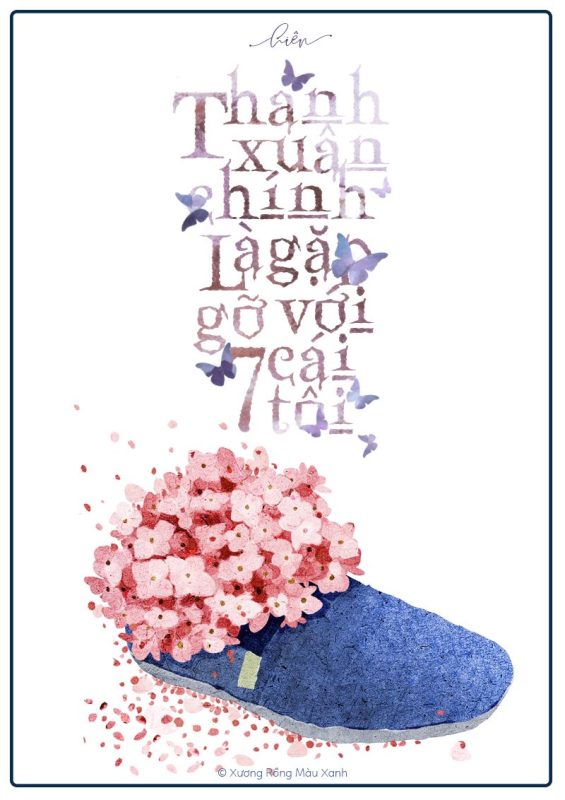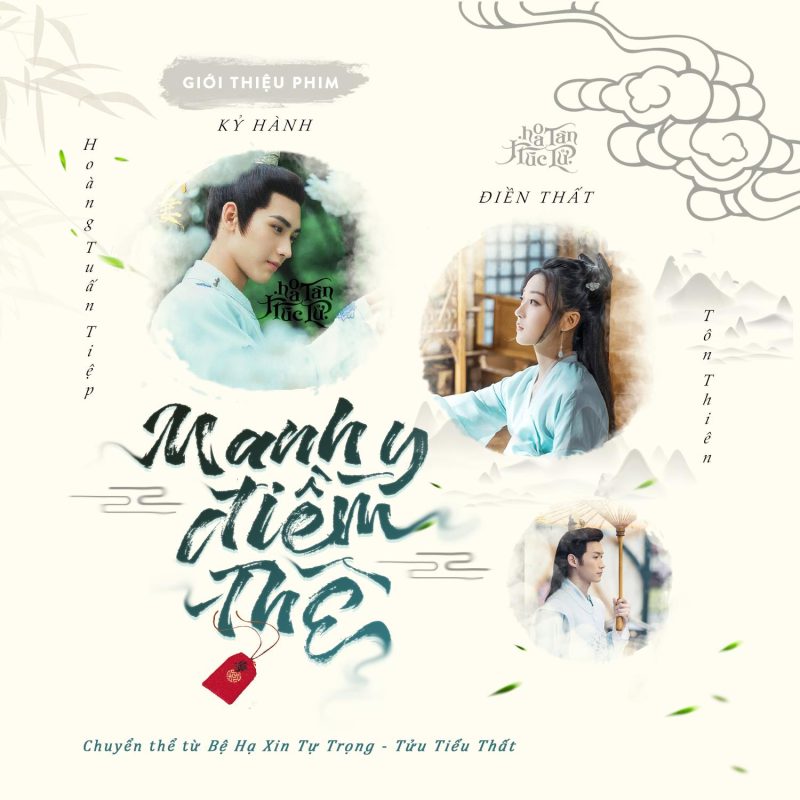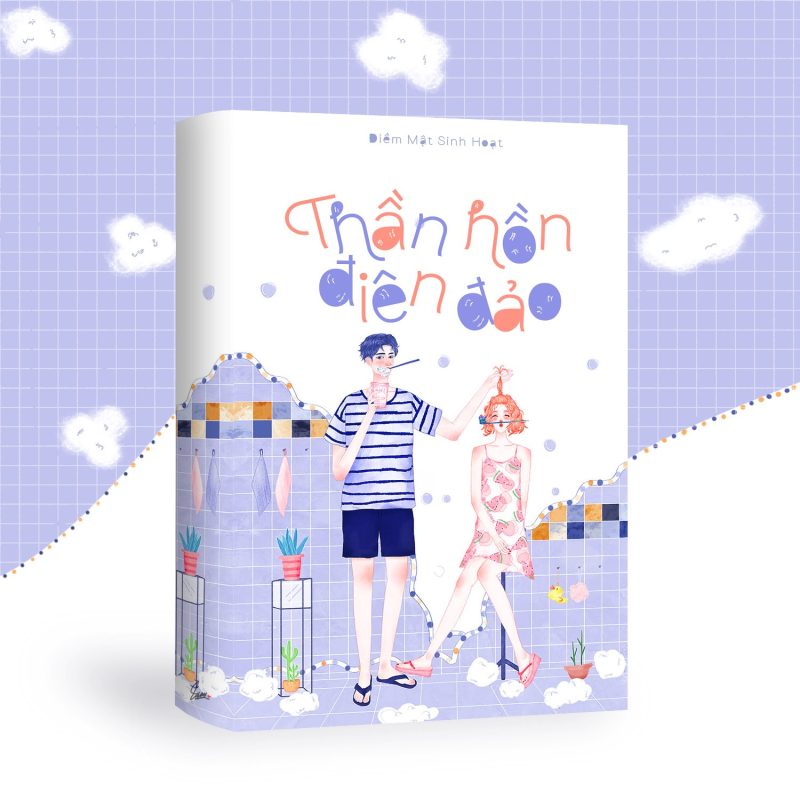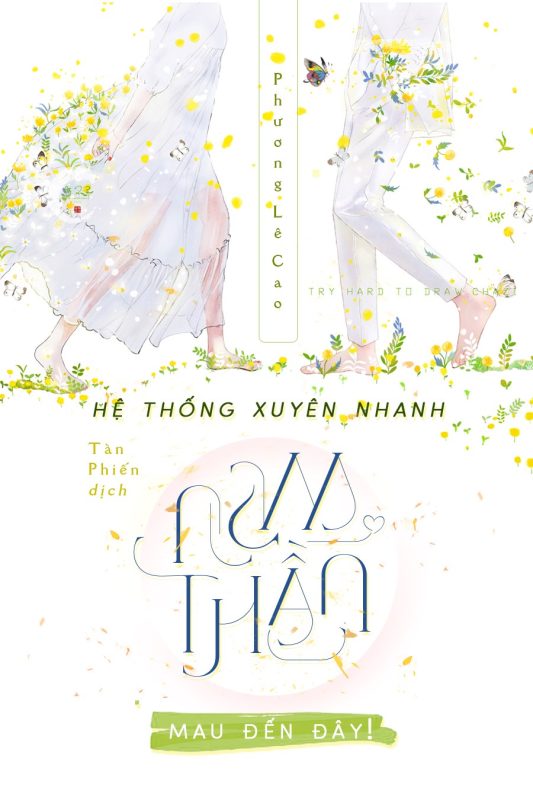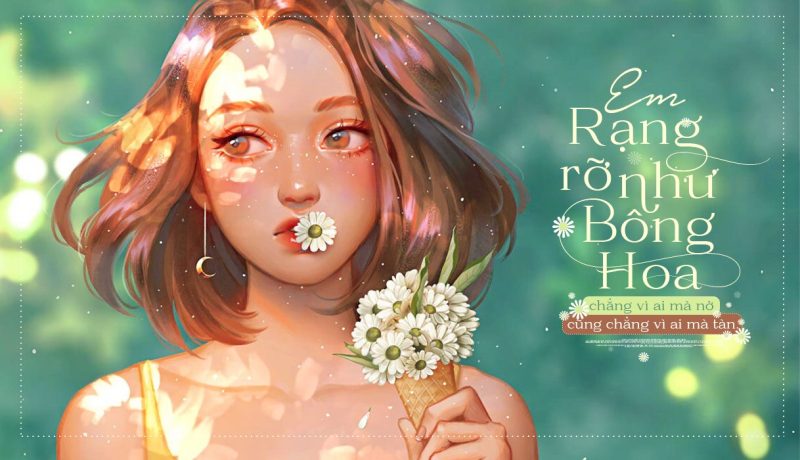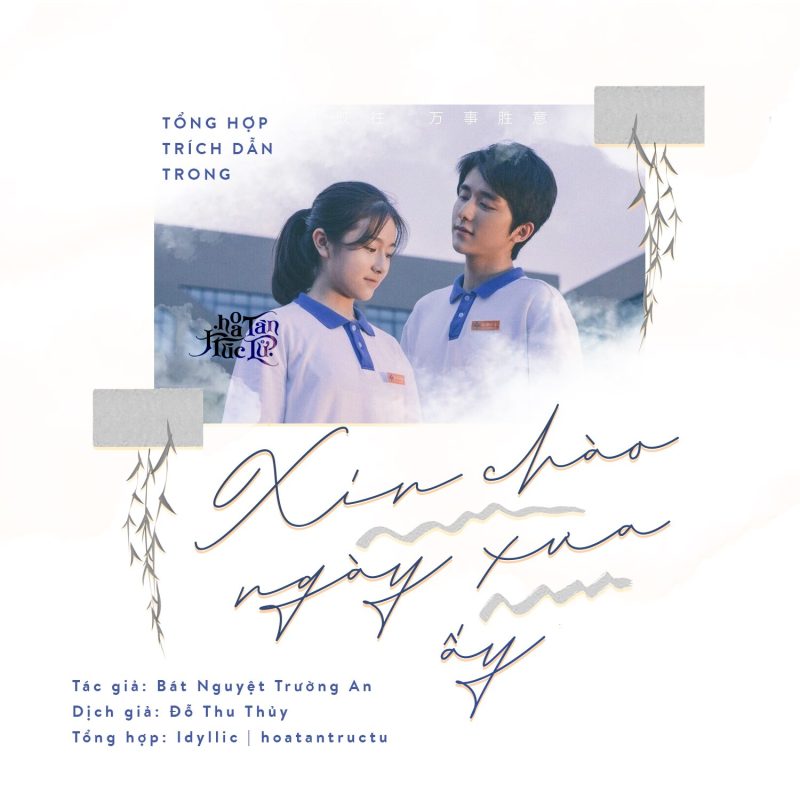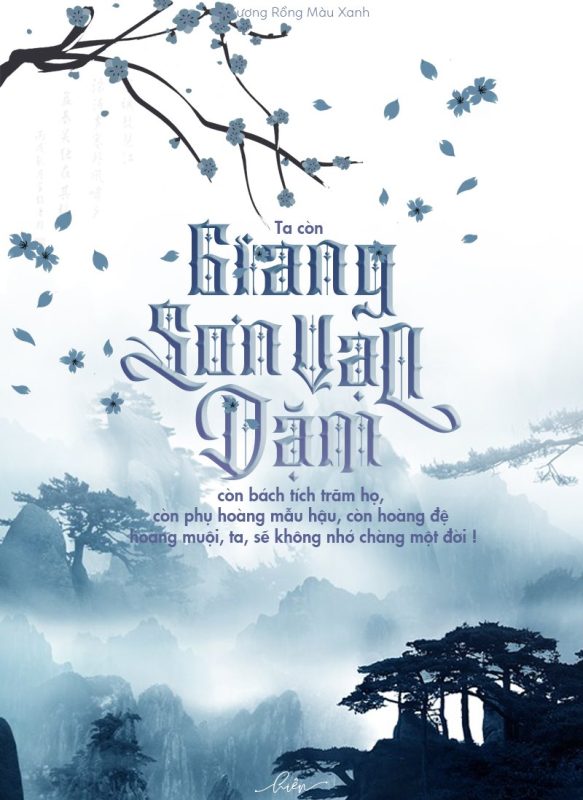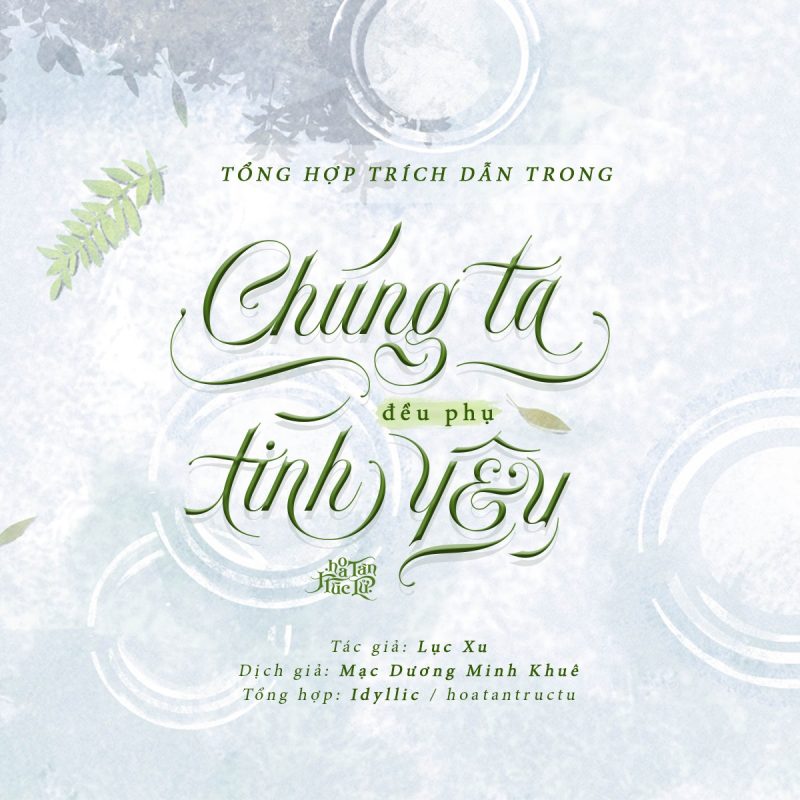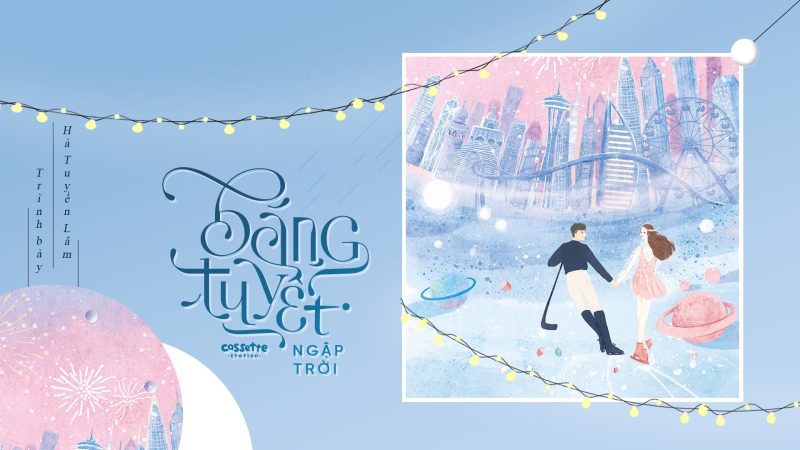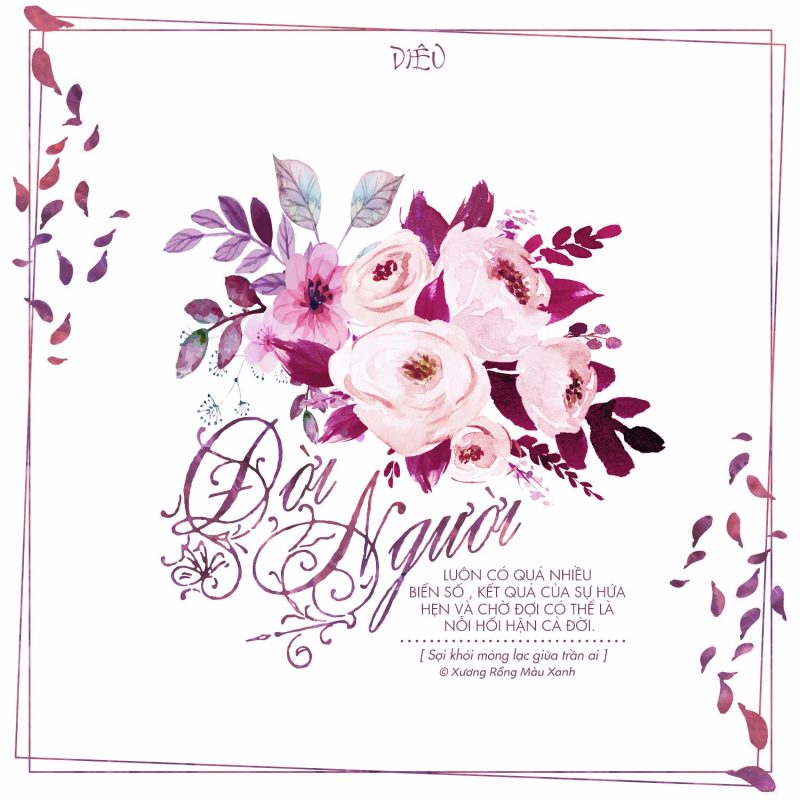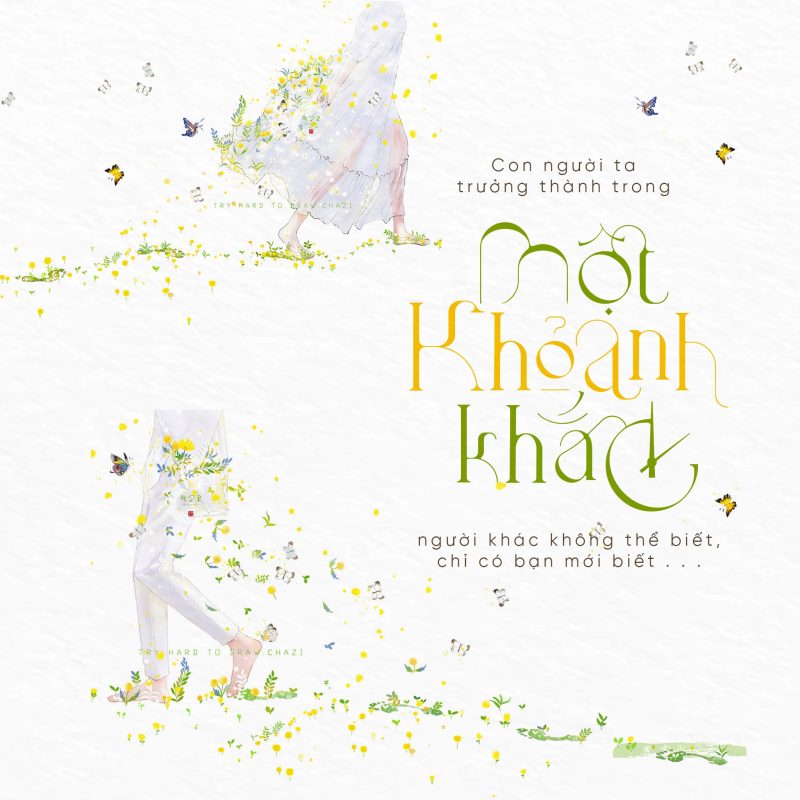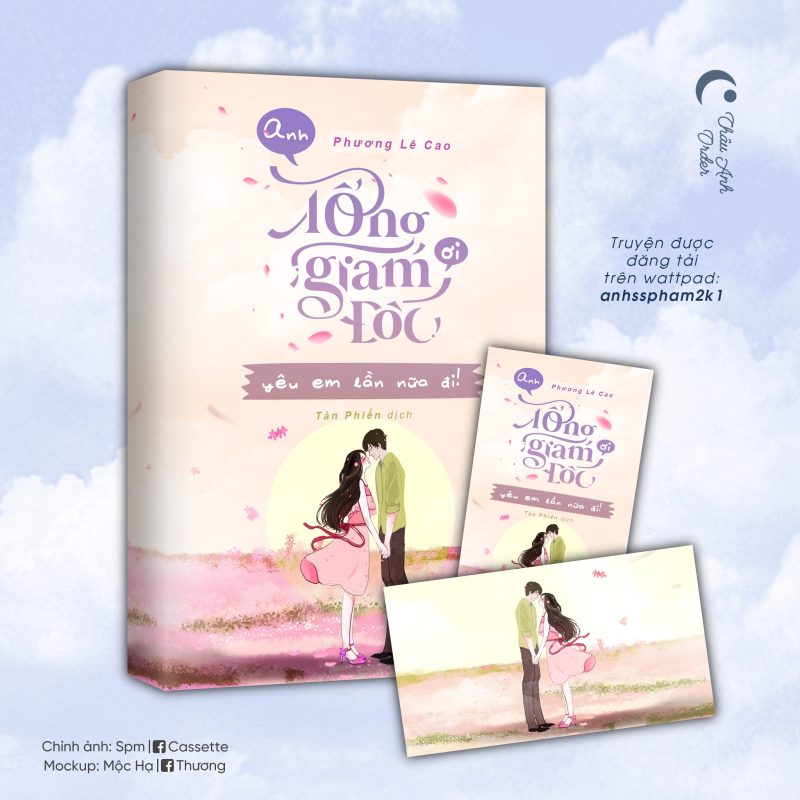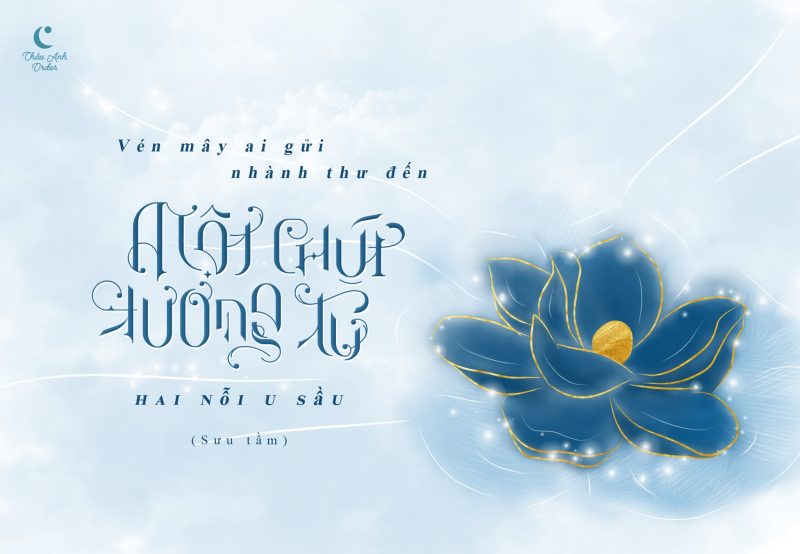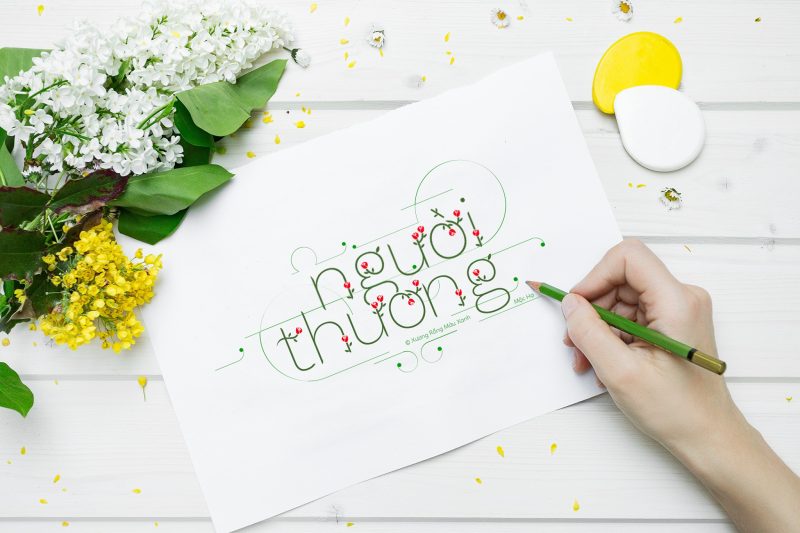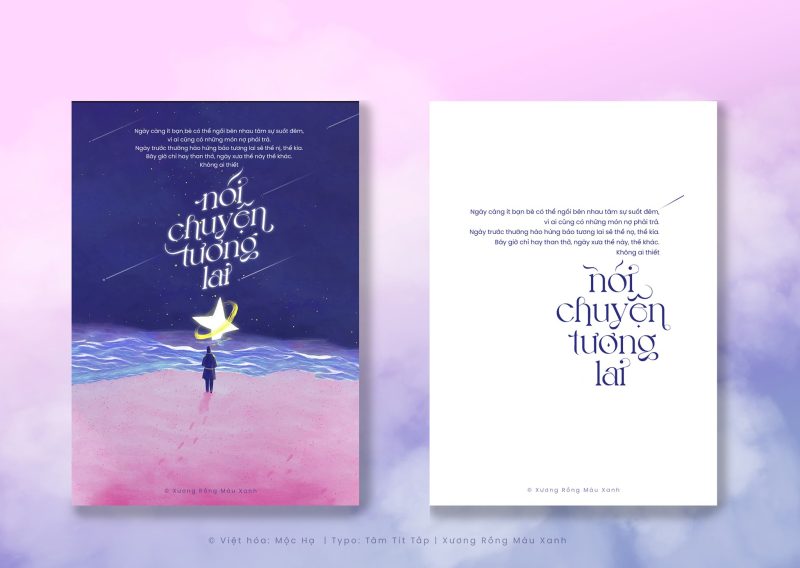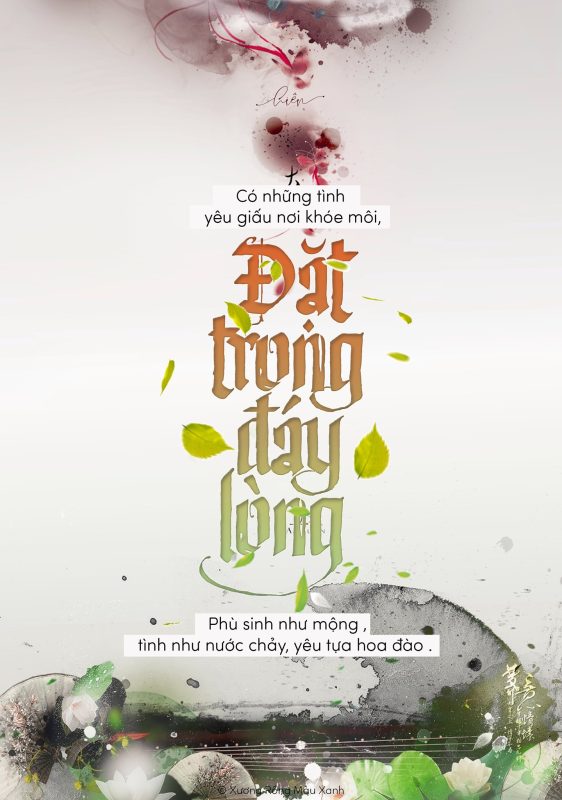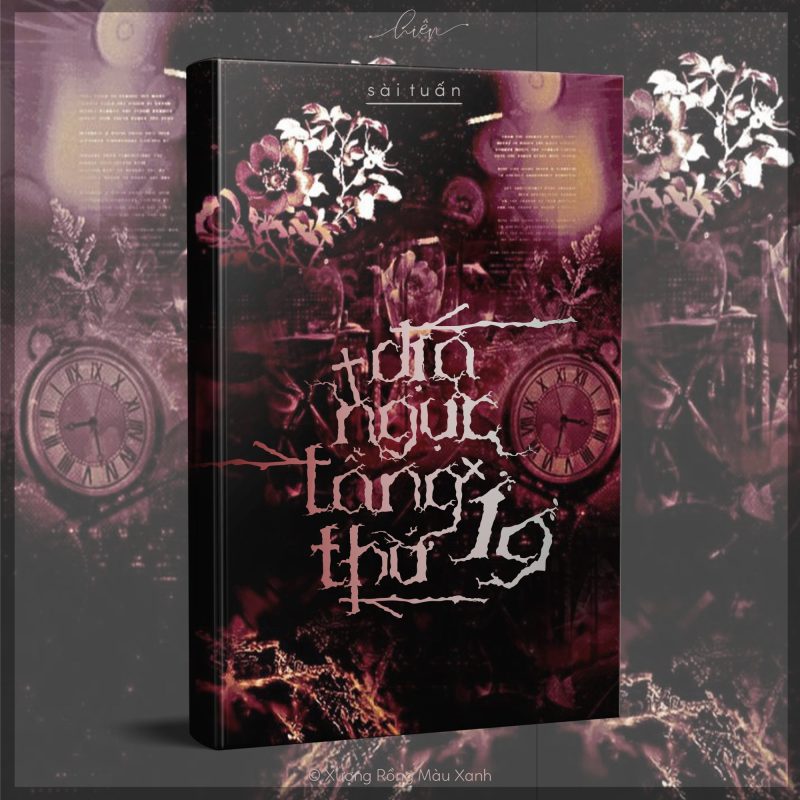 List of Vietnameseized MTD fonts:
1 Font HP DNS Gibsons Vietnameseized

2 Fonts HP Monstice Vietnameseized

3 MTD 21 Cent Vietnameseized Fonts

4 Fonts MTD 1613 Basilius Vietnameseized

5 Fonts MTD Aaleyah Vietnameseized

6 Font MTD Abbassy Script Vietnameseized

7 Fonts MTD Abramo – Modern Font Duo Vietnameseized

8 Fonts MTD Acrylic Script Vietnameseized

9 Fonts MTD Addictype Vietnameseized

10 MTD Adventures Unlimited Fonts Vietnameseized

11 Fonts MTD Affecta Vietnameseized

12 MTD Alex Calder Fonts Vietnameseized

13 Fonts MTD Alexandria Vietnameseized

14 MTD AlFresco Fonts Vietnameseized

15 MTD Fonts Almost Japanese Vietnameseization

16 Fonts MTD Amarone Vietnameseized

17 Fonts MTD Ametist Vietnameseized

18 MTD Ampihan Fonts Vietnameseized

19 Fonts MTD Armstrong Vietnameseized

20 MTD Andrade Pro Fonts Vietnameseized

21 MTD Antique Spenserian Fonts Vietnameseized

22 Fonts MTD Antro Vectra Vietnameseized

23 Fonts MTD Anydore Vietnameseized

24 Fonts MTD Architect Vietnameseized

25 Vietnameseized MTD Ariestha Fonts

26 Fonts MTD Arthington Vietnameseized

27 Fonts MTD Artisan Vietnameseized

28 Fonts MTD Attention Script Vietnameseized

29 Font MTD Auckland Script Vietnameseized

30 Fonts MTD Australian Script Vietnameseized

31 Fonts MTD Authemart Vietnameseized

32 Fonts MTD Authentica Rough Vietnameseized

33 MTD Auto Quick Vietnameseized Fonts

34 MTD Autogate Stamp Vietnamese Fonts

35 MTD Fonts Ave Utan Vietnameseized

36 Vietnameseized MTD Avelina Fonts

37 Fonts MTD Babylonica ROB Vietnameseized

38 Font MTD Balerno Vietnameseized

39 Fonts MTD Balinice Vietnameseized

40 MTD Banthers Vietnamese Fonts

41 MTD Barakah Regular Vietnamese Fonts

42 Fonts MTD Beautiful Friends Vietnameseized

43 MTD Bechamel Roman Vietnameseized Fonts

44 MTD Bell Martellus Fonts Vietnameseized

45 MTD Bella Rose Vietnamese Fonts

46 Fonts MTD Benton Vietnameseized

47 Vietnameseized MTD Berliana Monoline Fonts

48 MTD Bernitha Fonts Vietnameseized

49 Font MTD Berrigela Anitta Vietnameseized

50 MTD Bertolessi Fonts Vietnameseized

51 Fonts MTD Bhaltazar Vietnameseized

52 Fonts MTD Bibliophile Script Vietnameseized

53 Fonts MTD Bigilla Vietnameseized

54 MTD Black and Shadow Fonts Vietnameseized

55 MTD Black Baron Gothic Vietnameseized Fonts

56 MTD Black Night Vietnameseized Fonts

57 MTD Blaze Glory Vietnameseized Fonts

58 Fonts MTD Blue Island Std Vietnameseized

59 Font MTD Bon Ami Vietnameseized

60 Fonts MTD Brand Pro Vietnameseized

61 Font MTD Brignola PUA Script Vietnameseized

62 Fonts MTD Briliants Typeface Vietnameseized

63 Fonts MTD Britania Letter Vietnameseized

64 MTD Broadway Vietnameseized Fonts

65 MTD Brownie Girly Fonts Vietnameseized

66 MTD Brownstone Sans Hole Fonts Vietnameseized

67 Vietnameseized MTD Brunette Fonts

68 Vietnameseized MTD Bubble Fonts

69 Vietnameseized MTD Buffied Fonts

70 Vietnameseized MTD Bunga Fonts

71 Fonts MTD Butter Swany Vietnameseized

72 Fonts MTD Caerphilly Regular Vietnameseized

73 Vietnameseized MTD Candyland Fonts

74 Fonts MTD Capellina Script Vietnameseized

75 MTD Carrington Fonts Vietnameseized

76 Font MTD Casanova Script EF Pro Vietnameseized

77 Fonts MTD Castahar Vietnameseized

78 Fonts MTD Chalmers Vietnameseized

79 Fonts MTD Charlize One Vietnameseized

80 Fonts MTD Cheese Sauce Vietnameseized

81 Font MTD Chivas Priori Black Vietnameseized

82 Fonts MTD Christmas Miracle Vietnameseized

83 Fonts MTD Christmas Sound Vietnameseized

84 Font MTD Chuck Noon Script Vietnameseized

85 Fonts MTD Cindo Kato Vietnameseized

86 Fonts MTD City Stencil Vietnameseized

87 Font MTD Clarkson Script Vietnameseized

88 Fonts MTD Coffee Break Script Vietnameseized

89 Font MTD Colatin Vietnameseized

90 MTD Crawley Fonts Vietnameseized

91 Font MTD Creaky Frank Vietnameseized

92 Fonts MTD CS Delirian Script Vietnameseized

93 Fonts MTD CS Solange Vietnameseized

94 Fonts MTD Dartangnon ITC Vietnameseized

95 MTD Daytonia Fonts Vietnameseized

96 Fonts MTD Dettiruka Vietnameseized

97 Fonts MTD Doppelganger Display Vietnameseized

98 Fonts MTD Douglass Pen Vietnameseized

99 Fonts MTD Dreamhouse Kissies Vietnameseized

100 Fonts MTD DrusticDialy Vietnameseized

101 Fonts MTD Ecstasy TTW Vietnameseized

102 Font MTD Elipses Vietnameseized

103 Vietnameseized MTD Elodie Fonts

104 Fonts MTD Envelove Vietnameseized

105 Fonts MTD Esther Vietnameseized

106 Fonts MTD Explorers Vietnameseized

107 Font MTD Fabulous Script Vietnameseized

108 Fonts MTD Fado Vietnameseized

109 Font MTD Familia Script Vietnameseized

110 Fonts MTD Fancy Melody Vietnameseized

111 Fonts MTD Fantasy Pro Vietnameseized

112 Font MTD Fashion Vogue Vietnameseized

113 Font MTD Farewell Pro Vietnameseized

114 Font MTD Feather Vietnameseized

115 Font MTD Feliz en Vista Vietnameseized

116 Font MTD Fiftyes Vietnameseized

117 Vietnameseized MTD Fleurie Fonts

118 Font MTD Font Vietnamese Decoration Decoration

119 Font MTD Francesca Vietnameseized

120 Fonts MTD Fun Play Day Vietnameseized

121 Font MTD Futuracha Pro Vietnameseized

122 Font MTD Gallatone Vietnameseized

123 Fonts MTD Gambit Nouveau Vietnameseized

124 Fonts MTD Genia Vietnameseized

125 MTD Geraldyne Fonts Vietnameseized

126 Font MTD Germinabunt Vietnameseized

127 Font MTD Geza Script Vietnameseized

128 MTD Gilroy Fonts Vietnameseized

129 Fonts MTD Girasol Vietnameseized

130 Fonts MTD Girly Things Vietnameseized

131 Fonts MTD Gogoia Deco Vietnameseized

132 Font MTD Good Day Vietnameseized

133 Fonts MTD Goodwater Vietnameseized

134 Fonts MTD Goudy Oldstyle Pro Vietnameseized

135 Font MTD Gorni Vietnameseized

136 Vietnameseized MTD Grange Fonts

137 Fonts MTD Great Vibes Vietnameseized

138 Font MTD Great Victorian Swashed Vietnameseized

139 Fonts MTD Greatlove Vietnameseized

140 Fonts MTD Greature Vietnameseized

141 Font MTD Groovy Script Vietnameseized

142 Fonts MTD Habibe Vietnameseized

143 Fonts MTD Hangbird Vietnameseized

144 Font MTD Han Zi Vietnameseized

145 Fonts MTD Hand It Vietnameseized

146 Font MTD Hard Stones Pro Vietnameseized

147 MTD Harukaze Fonts Vietnameseized

148 Fonts MTD Hatthira Vietnameseized

149 Font MTD Hayne Script Clean Vietnameseized

150 MTD Hello Paris Vietnameseized Fonts

151 Font MTD Hey August Vietnameseized

152 Vietnameseized MTD High Way Fonts

153 Font MTD Hijrnotes Vietnameseized

154 Vietnameseized MTD Hillstown Fonts

155 Font MTD Himalaya Vietnameseized

156 Vietnameseized MTD Hipster Fonts

157 Font MTD Hopeful Giraffe Vietnameseized

158 Font MTD Houstoner Script Vietnameseized

159 Font MTD Hu Kou Vietnameseized

160 Vietnameseized MTD Hummingbird Fonts

161 Font MTD Hummington Vietnameseized

162 Font MTD Jailetter Vietnameseized

163 Fonts MTD Jedha Vietnameseized

164 Font MTD JRS Vietnameseized

165 MTD JV Signature Vietnamese Fonts

166 Font MTD Kaneiwa Alp Vietnameseized

167 Vietnameseized Karolin MTD Fonts

168 Fonts MTD Katherine Script Vietnameseized

169 Fonts MTD Katheryna Vietnameseized

170 Fonts MTD Katibeh Vietnameseized

171 Font MTD Kawoszeh Vietnameseized

172 Font MTD Kiramba Vietnameseized

173 Font MTD Konfuciuz Vietnameseized

174 Fonts MTD Kosova Vietnameseized

175 MTD Krul Vietnameseized Fonts

176 Fonts MTD Lastone Vietnameseized

177 Font MTD Lazy Ride Script Vietnameseized

178 Font MTD Leftfield Brush Vietnameseized

179 Font MTD LeJardin Floral Vietnameseized

180 MTD Letra Pro Headline Fonts Vietnameseized

181 Font MTD Levitee Vietnameseized

182 Font MTD LHF Euphoria 2 Vietnameseized

183 Font MTD Love Vietnameseized

184 Font MTD Loveletter No.9 Vietnameseized

185 Font MTD Loveya Script Vietnameseized

186 Font MTD Lucy Rose Vietnameseized

187 Font MTD Lyrics Movement Vietnameseization

188 MTD Madame Cosmetics Fonts Vietnameseized

189 Font MTD MADE Sunflower Vietnameseized

190 MTD MagicIvy Font Vietnameseized

191 Font MTD Maglittle Vietnameseized

192 Font MTD Magnies Vietnameseized

193 Font MTD Maryatha Vietnameseized

194 Font MTD Mathylda Script Vietnameseized

195 Vietnameseized MTD Matsury Fonts

196 Font MTD Mavera Vietnameseized

197 Fonts MTD Megrim Vietnameseized

198 Font MTD MelamarCalligraphy Vietnameseized

199 Fonts MTD Mexifont Vietnameseized

200 Fonts MTD Middle Saxony Text Vietnameseized

201 Font MTD Midnight Tales Vietnameseized

202 Font MTD Milkstore Vietnameseized

203 Font MTD Mind Blowing Vietnameseized

204 Font MTD Mirosa Vietnameseized

205 Font MTD MitreSquare Vietnameseized

206 Font MTD MK Broken Types Vietnameseized

207 Font MTD Monopola Script Vietnameseized

208 Font MTD MusashiBB Vietnameseized

209 Font MTD Nettizen Script Dancing Vietnameseized

210 Fonts MTD New Year's Story Vietnameseized

211 Font MTD Oceania Vietnameseized

212 Font MTD Octant Vietnameseized

213 Font MTD Okashi Vietnameseized

214 Font MTD Old Finlander Vietnameseized

215 Font MTD One Starry Night Vietnameseized

216 Vietnameseized MTD Oops Fonts

217 Font MTD Orangimelo Vietnameseized

218 Font MTD Othelie Vietnameseized

219 Font MTD Owah Tagu Siam NF Vietnameseized

220 MTD Font P22 Kilkenny Swash Eureka Vietnameseized

221 Font MTD P22 Vietnameseized Ruthie

222 Font MTD Palomino Vietnameseized

223 Font MTD Paris 1920 Vietnameseized

224 Font MTD Parnas Vietnameseized

225 Font MTD Petra Script EF Vietnameseized

226 Font MTD PC Snowballs Vietnameseized

227 Font MTD PF DaVinci Script Pro Vietnameseized

228 Font MTD PI Faded Vietnameseized

229 Font MTD PN Bread and Sugar Vietnameseized

230 Font MTD PN Macabre Millionaire Vietnameseized

231 Font MTD PN Strawberry Pillow Vietnameseized

232 Font MTD Portrait Script Bounce Vietnameseized

233 Font MTD Prida Vietnameseized

234 Font MTD Prince of Java Vietnameseized

235 Font MTD QuangNinh_Thuphap Vietnameseization

236 Fonts MTD Quaver Vietnameseized

237 Font MTD Quimbly Vietnameseized

238 Font MTD Ramblin Paint Vietnameseized

239 Font MTD Ranthing Vietnameseized

240 MTD Red Bright Vietnameseized Fonts

241 Font MTD Renaissance Garden Vietnameseized

242 Font MTD Retrology Block Vietnameseization

243 Font MTD Rockyeah Brush Vietnameseized

244 Font MTD Rodia Vietnameseized

245 Font MTD Romance Fatal Serif Pro Vietnameseized

246 Font MTD Rose Petals Two Vietnameseized

247 Fonts MTD Rosemary Signature Vietnameseized

248 Font MTD Rossegenia Việt hóa

249 Font MTD Roughish Vietnameseized

250 MTD Royal Touch Fonts Vietnameseized

251 Font MTD Sail Smith Vietnameseized

252 Font MTD Sailing Heart Vietnameseized

253 Font MTD Santa Fiora Script Vietnameseized

254 Font MTD Santiago Vietnameseized

255 Vietnameseized MTD Santis Fonts

256 Fonts MTD Santos Dumont Vietnameseized

257 Font MTD Scandiebox Vietnameseized

258 Font MTD Scripture Vietnameseized

259 Font MTD Second Lyrics Vietnameseization

260 Fonts MTD Selva Vietnameseized

261 Font MTD Seoul Vietnameseized

262 Font MTD Serenity Vietnameseized

263 Font MTD Shalima Vietnameseized

264 Fonts MTD Shapely Vietnameseized

265 Font MTD ShimesOne Vietnameseized

266 Font MTD Shodo Gothic Vietnameseization

267 Font MTD Shopping Script Vietnameseized

268 Font MTD Silver Crown Vietnameseized

269 ​​Font MTD Simpletune Vietnameseized

270 Vietnameseized MTD Sirunian Fonts

271 Font MTD Skylar Vietnameseized

272 Font MTD Snow For Santa Vietnameseized

273 Font MTD Sofye Vietnameseized

274 Fonts MTD SouthPacific Vietnameseized

275 Font MTD Sortdecai Vintage Vietnameseized

276 Font MTD Spagheti Script Vietnameseized

277 Font MTD Spooksville Vietnameseized

278 Font MTD Spring Chicken Vietnameseized

279 Font MTD SpringVibes Vietnameseized

280 Font MTD St Friska Vietnameseized

281 Vietnameseized MTD Stanley Fonts

282 Font MTD Stanffords Vietnameseized

283 Font MTD Stanwood Vietnameseized

284 Font MTD Starcity Script Vietnameseized

285 Vietnameseized MTD Stash Vintage Fonts

286 Font MTD Stay Chill Vietnameseized

287 Vietnameseized MTD Streetwear Fonts

288 Font MTD Summer Cherry Vietnameseized

289 Font MTD Summer Show Vietnameseized

290 Font MTD Thang Vietnameseization

291 Font MTD Thank You So Much Vietnameseized

292 Font MTD The Beauty Blink Vietnameseized

293 Font MTD The Beautyline Vietnameseized

294 Font MTD The Duality Vietnameseized

295 Font MTD The Hotelio Vietnameseized

296 Font MTD The Moon Falls Vietnameseized

297 Font MTD The Quiz Script Vietnameseized

298 Font MTD Thirsk Vietnameseized

299 Font MTD Tita Script Vietnameseized

300 Fonts MTD Traditian Vietnameseized

301 Font MTD Tresor Vietnameseized

302 Font MTD Troyline Script Vietnameseized

303 Font MTD Twas The Night Before Christmas Việt hóa

304 MTD Ultimus Font Vietnameseized

305 Font MTD Unicorn Calligraphy Vietnameseized

306 Font MTD UT Sugar Cane Vietnameseized

307 Font MTD Valky Vietnameseized

308 Font MTD Verona Lotte Vietnameseized

309 Vietnameseized MTD Victorian Fonts

310 Fonts MTD Volloa Vietnameseized

311 Font MTD Voyage Vietnameseized

312 Font MTD VVD Golden Horn Vietnameseized

313 Font MTD Wanita Vietnameseized

314 Font MTD Weinston Vietnameseized

315 Font MTD WetSpring Vietnameseized

316 Font MTD Whittier Vietnameseized

317 Font MTD Westley Vietnameseized

318 Font MTD William Letter Signature Script Vietnameseized

319 Font MTD Woolen Vietnameseized

320 Fonts MTD Wondershine Vietnameseized

321 Font MTD Yerington Vietnameseized

322 Font MTD Yessy Vietnameseized

323 Font MTD Yolanda Princess Vietnameseized

324 Font MTD Youth Script Vietnameseized

325 Font MTD Yozakura JP Vietnameseized