Logical thinking is what helps you to achieve a favorable life. It is an essential skill to solve problems and organize your goals. In order for work and planning to go smoothly, you need to train your logical thinking skills. Not only will this help you live a more planned life. It also has the effect of limiting emotional and emotional damage.
What is logical thinking?
Concept.
THE WORD "LOGIC" COMES FROM THE ROMAN WORD "LOGOS", WHICH MEANS "THINKING" OR "REASONING". AND   ENGLISH 

LOGICAL THINKING IS "LOGICAL THINKING". 

WE CAN UNDERSTAND LOGICAL THINKING AS  

THINKING IN ORDER

 , THE PROCESS OF ANALYSIS AND REASONING TO MAKE A RATIONAL DECISION FROM THE ORIGINAL DATA AND INFORMATION. IN CONTRAST TO EMOTIONAL THINKING, A PERSON WHEN LOGICAL THINKING WILL COMBINE REASON, IDEAS AND REASONING, FROM WHICH TO ARRANGE THE ORDER OF SOLUTIONS, FIND OUT THE CAUSES AND SOLUTIONS FOR THAT PROBLEM.

PRACTICE LOGICAL THINKING SKILLS
Logical thinking has much in common with critical thinking. Because both of these skills require the ability to reason.
The ability to think logically is actually nothing new, because you are using it every day from the smallest things.
For example: buying things in the supermarket at what price range is both inexpensive and complete, or how to do all the things that have been planned for a day.
How is logical thinking formed?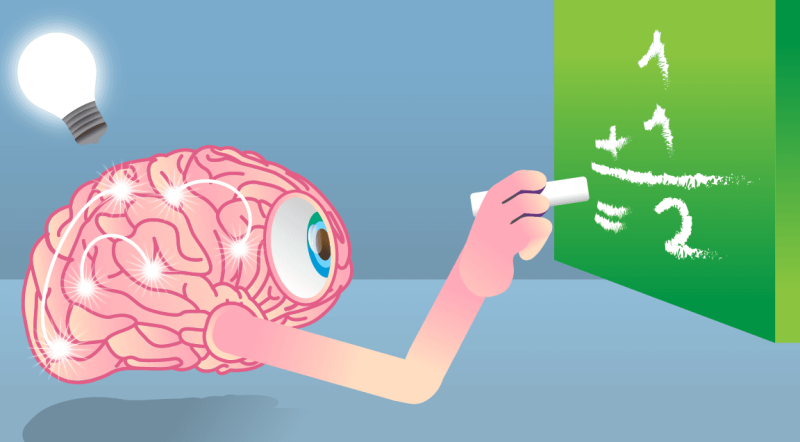 From birth, thinking is a human instinct. "I think, I am" Thinking is a fundamental factor that distinguishes intelligent humans from primitive animals. Thinking helps people avoid instinctive actions. Train people to solve problems.
Logical thinking in all periods is constantly absorbed by the brain. Putting thinking into practice with plans and directions of activities. The journey of a logical mind is created through 3 steps:
Capture information about the problem. Identify fundamental, fundamental problems.

Bring that issue to mind. Think about relevant aspects of the problem. Generate relevant ideas around the issue.

From ideas, come up with methods. Deep thinking and logic to solve problems.
The role of logical thinking in work and life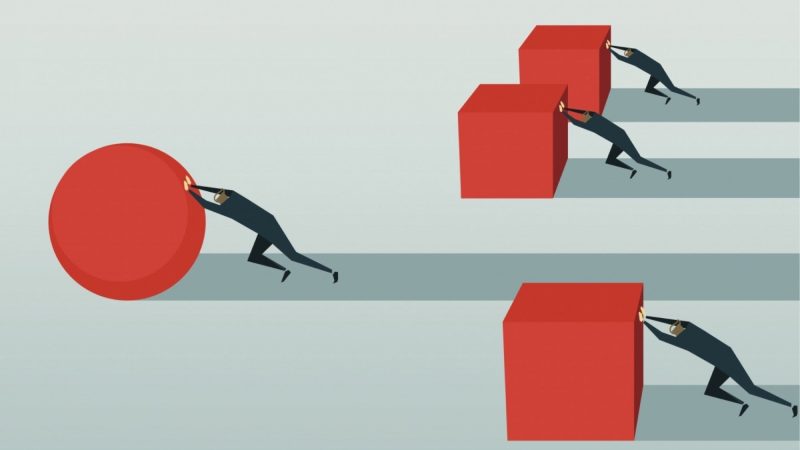 The skill of logical thinking is important because it is the means by which you make decisions, solve problems, come up with creative ideas, and set goals. Specifically:
Learning
Logic helps you think and solve questions, especially in math. You will be able to clearly understand the causes, the knots, thereby figuring out how to answer difficult lessons and questions.
The ability to think logically is shown most clearly when you can reason with theorems, hypotheses, and determinants in subjects.
In the work
Whether you're fresh out of college or already established in the industry, you'll face certain challenges and require logical thinking to solve them. The stronger your logical thinking skills  , the more likely you are to come up with plans and problem-solving directions that benefit yourself and your work at work.
For example, what is the role in the sale of logical thinking skills?
When you're looking at customer feedback, you'll be analyzing the pros and cons of the product. From there, you come up with a way to promote the advantages and overcome the disadvantages of this service or product; help brands have better income.
Some other examples include:
Market research to gauge consumer response to a new product before coming up with an advertising strategy.

Build job profiles for new sales reps based on an assessment of the qualities of the company's most productive sales reps.

Analyze customer reviews before introducing employee training processes.

Collect feedback from users about their experience with the software before creating the next generation.
In any environment. It is considered the best key that can open all doors to success.
How to develop logical thinking
Logical thinking is not a natural talent but something you can learn and hone with practice. So how to develop logical thinking method? Is it difficult or not?
Open-minded, multi-dimensional perspective
To develop logical thinking, you need to be able to distinguish between personal opinions and objective factors. Drawing conclusions based only on what you see on the surface is not logical thinking. You will have to evaluate the factors more deeply.
Always ask questions like "why", "how", "how" to promote your creativity and curiosity.
Parallel development with creative thinking
Creative activities such as drawing, writing, poetry, or playing music all help the brain work and develop logical thinking. The  logical thinking skills  you can gain from these activities will help you be more productive. With a little creativity, you can completely solve problems more easily and flexibly
Also, did you know creative activities also help you relieve stress? When your mental stress levels are under control, you can also focus more.
Therefore, harmonizing the development of the left hemisphere – thinking, and the right hemisphere – creativity, will help you go far and balance work and life.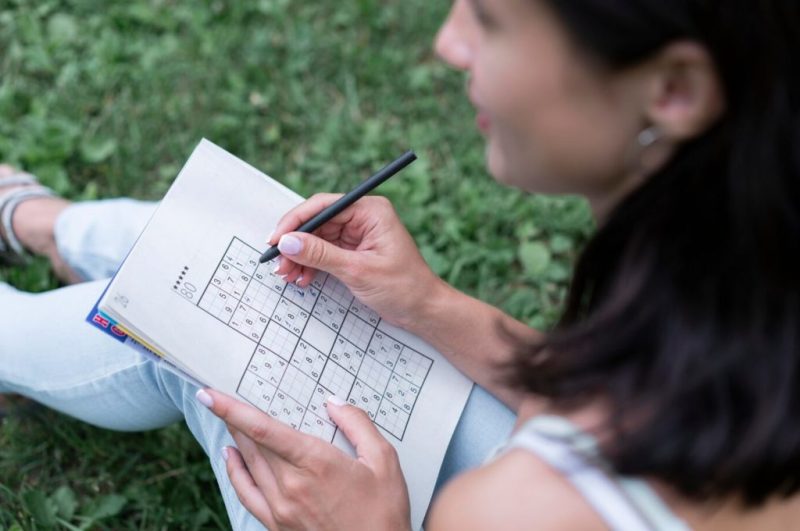 Communicating 

 ,  

expanding relationships
Building a social circle is also a method of developing logical thinking. Because through many new perspectives and perspectives from others, you also approach many issues with more dimensions.
Not only will you get more ideas, you will also have the opportunity to develop your communication or presentation skills.
Don't forget critical thinking
Critical thinking is the assessment and analysis of a problem through many aspects to be able to confirm the accuracy of that problem. When practicing critical thinking, you also need to dissect and sequence the questions so that you can recognize the factors that may arise,
In the process of training and forming critical skills, you will also improve your logical thinking.
Incorporating a "gentle" form of intelligence training
Letting yourself get lost in the world of words is a habit and hobby not only for people of the right hemisphere. You can read books about puzzles, rational thinking, and more to develop your thinking.
Some logical thinking books you can refer to include:
Logical thinking skills (Shibamoto Hidenori)

The Art of Thinking Clearly (Rolf Dobelli)

Thinking Fast and Slow (Daniel Kahneman)

Mind Mapping (Tony Buzan, Barry Buzan)

Reasonably irrational (Dan Ariely)

Think Like a Freak (Steven D.Levitt – Stephen J. Dubner)
In addition, you can incorporate electronic devices in the development of logical thinking, without being too rigid.
There are many games that help you use your brain and train your memory, practice reasoning very well. Not every game is "brainless" where you guys!
Epilogue
What is logical thinking  and what can be done to develop the thinking of the brain? Even cosmic geniuses cannot "know it all" from birth. Just like you, they need to learn, explore, and develop their own logical thinking.
So to be able to think in order and rationally, you should apply the ways that have been   synthesized by Malu as above. Combined with daily practice, you can completely achieve the highest level of logical thinking, which will benefit both your personal life and your career path.