Are you having a headache looking for free font sources? Don't know where are the best sites to download free fonts? Where do designers find fonts? Malu Design has compiled the best free font sharing websites for your reference.
1. Google Fonts
Google Fonts  is a free service of Google, this is Google's free font library that provides users with more than 800 different fonts to use on their website. You can use these fonts in all Microsoft Office applications and even edit them in software like Photoshop. The best thing is that Google Font contains a lot of fonts that support Vietnamese, you can use the date without thinking.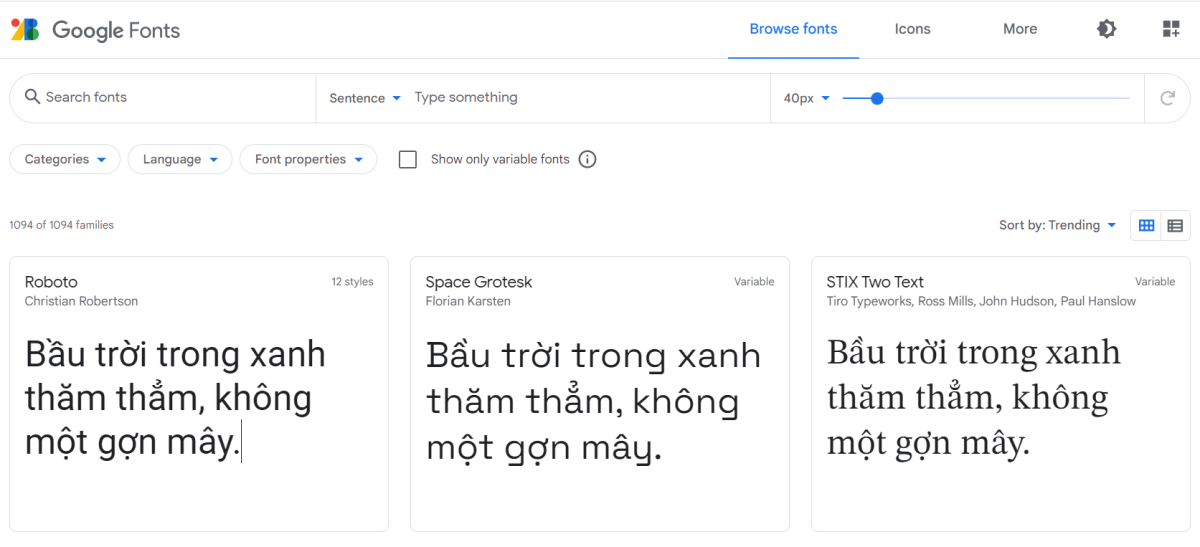 2. Behance
Behance is not a font delivery platform. It's like a social network where designers share their best projects. However, designers share a lot of free content on Behance, including free fonts.
You can easily find free fonts here. The best part about finding fonts on Behance is that the fonts you find on the platform often have a unique design and are less frequently used than the fonts you find on other sites.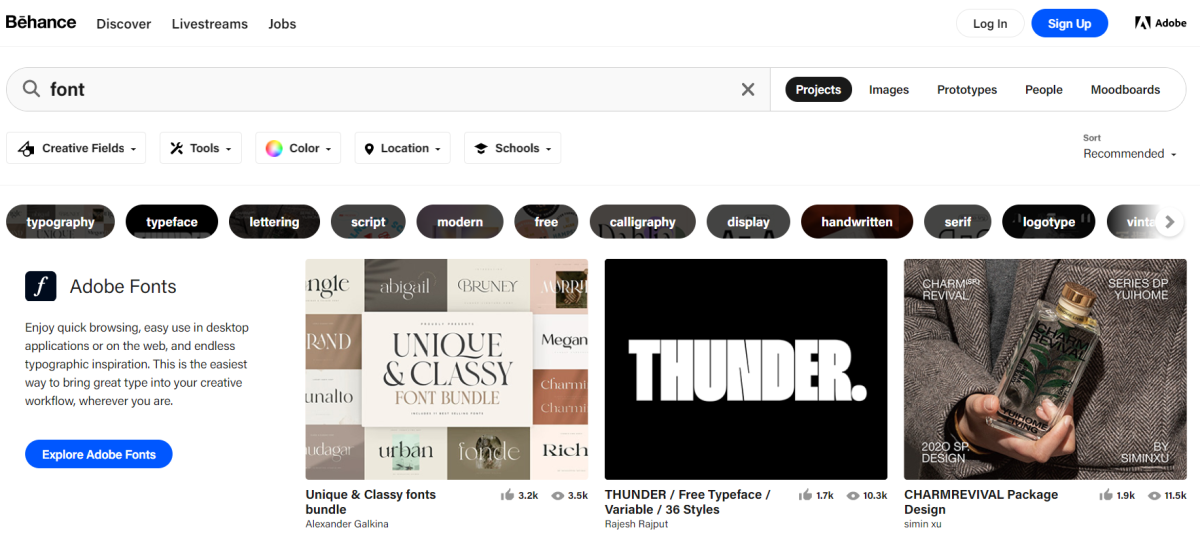 3. DaFont
DaFont is another popular platform for downloading free fonts. Most of the fonts on the site are for personal use only, but many also come with commercial licenses.
One feature that makes DaFont stand out is its category system. Allows you to browse its font collection based on different themes like horror themed fonts, video game fonts, valentine themed fonts and many more. This gives designers an easy way to quickly find fonts for different types of projects.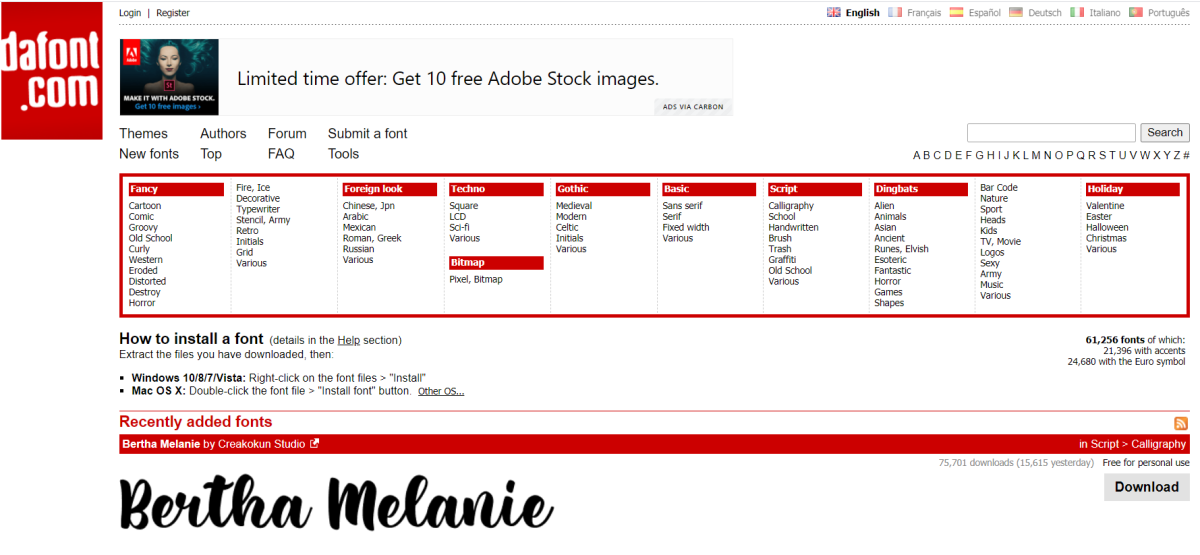 4. FontSpace
This site has a large collection of over 32,000 free fonts from over 2,100 designers. You can use FontSpace to find many free fonts to use for your personal projects. Simply hovering over a font while browsing is enough to find out the license for the font before downloading it.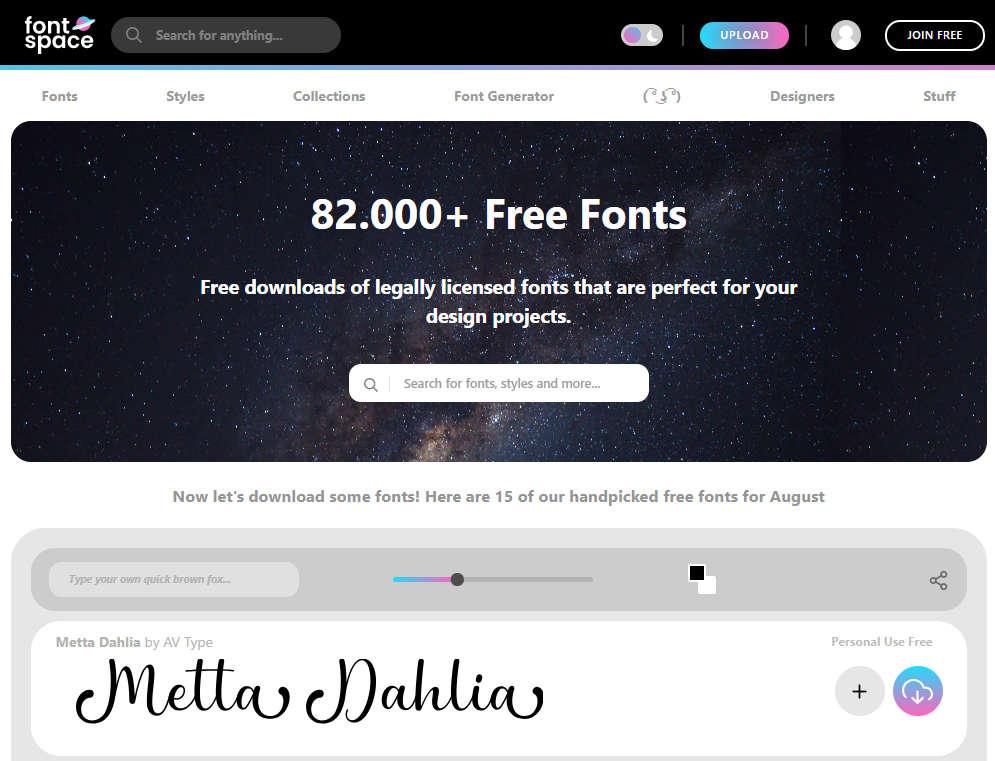 5. 1001 Fonts
Don't let that name fool you. 1001 Font has over 9,000 fonts. The site has a collection of high quality fonts that are regularly updated. Many fonts are available for commercial use. You can also browse fonts in 1001 Fonts by font style, size, and even font weight to quickly find the right fonts for your design projects.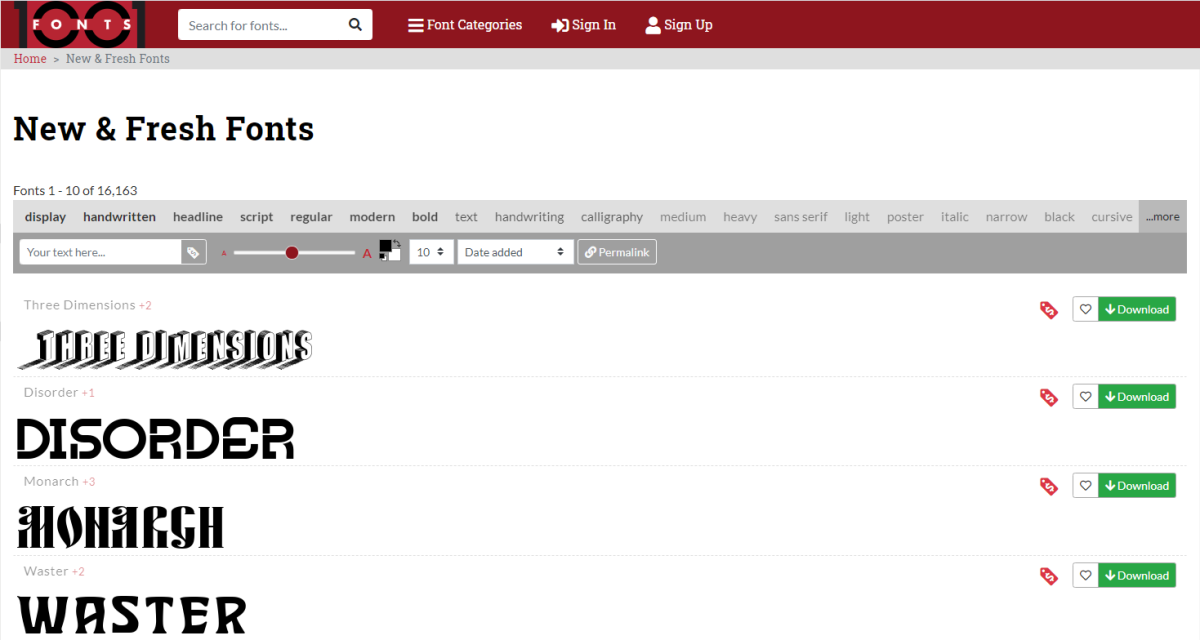 6. Font Squirrel
Font Squirrel is another reliable source for downloading high-quality free fonts. Most of the fonts featured in Font Squirrel also come with commercial licenses. To avoid complications, the site makes it easy for users to check the license for each font before downloading.
Font Squirrel also has a useful set of tools, including a Webfont Generator to create your own web fonts and a cool Font Recognizer, which helps you detect and find fonts based on images.
7. Abstract Fonts
Abstract Fonts is a website that includes a collection of high quality fonts. Most of the fonts available in the collection are free to use with both your personal and commercial projects. Just remember to check the license before downloading. The site also has an interesting category system for easier browsing. You can find fonts of different themes fairly easily using these visual categories.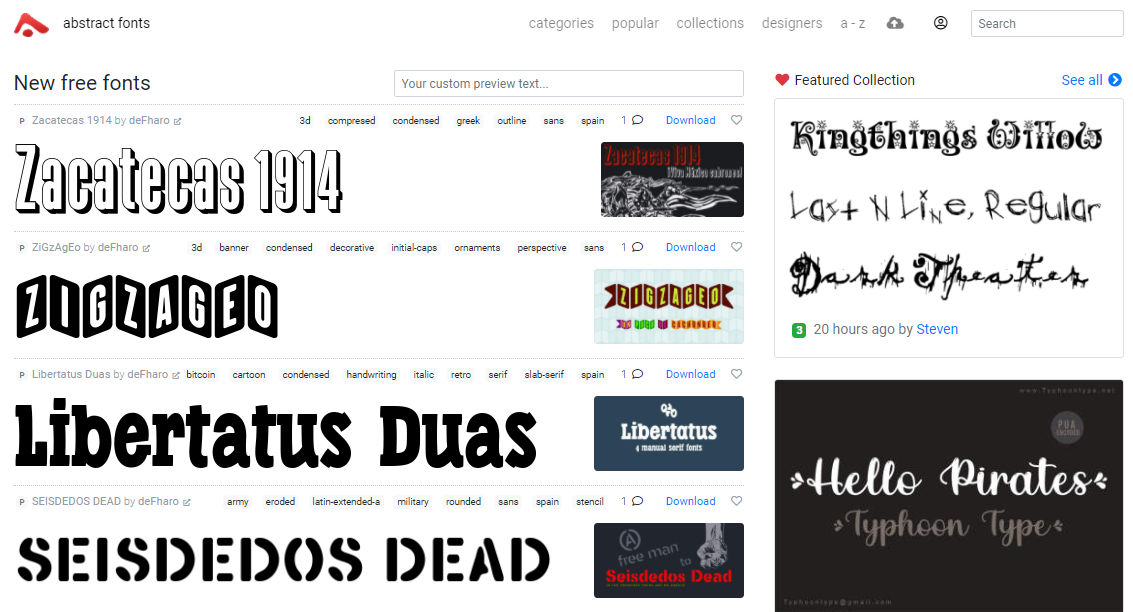 8. FontStruct
FontStruct is actually a font builder that allows you to create your own fonts with geometric shapes. The tool that creates TrueType fonts using your designs can be used with any application and for any type of work you want.
The site also contains a collection of over 43,000 fonts. Most of it was created by people just like you. All free to download. You can even copy fonts created by other users to design your own unique fonts.

9. FontSpring
FontSpring is a premium font marketplace full of premium font families. However, the site also allows you to download a few free fonts from these font families to use them with your projects. your different. You can find detailed information about font licenses in each font page.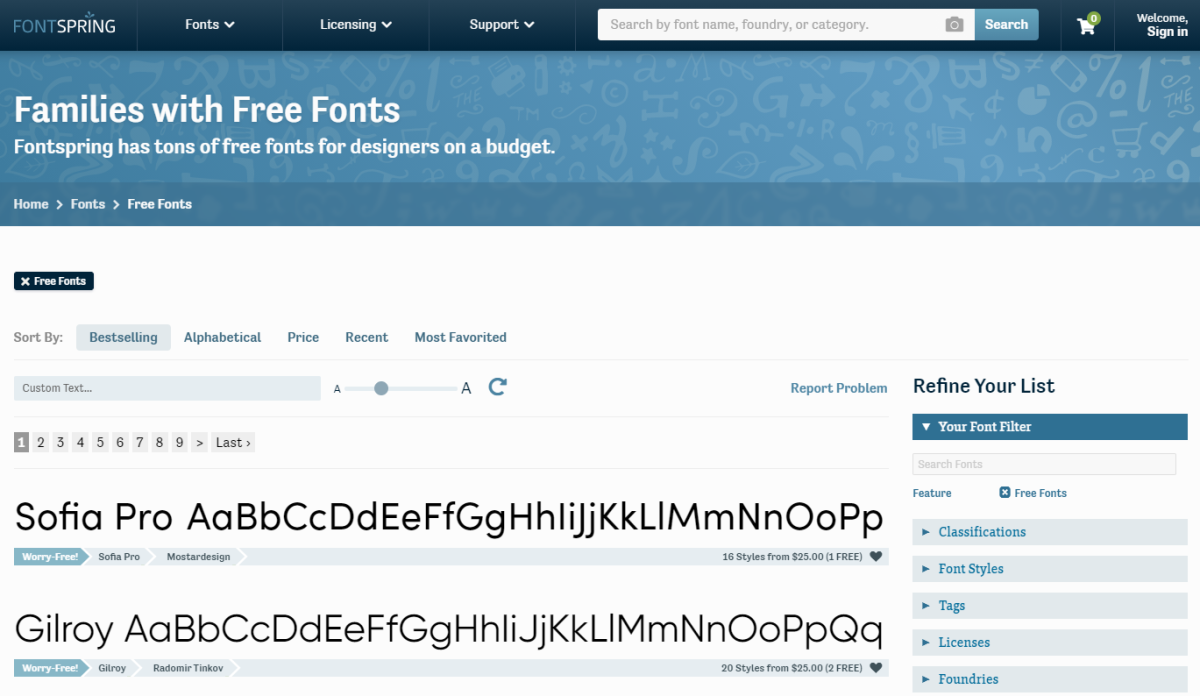 10. Gluckfont
Glukfonts is owned by Polish designer Gluksza. The site shares some nicely designed fonts.
You can download free fonts and other design resources, like PHP scripts.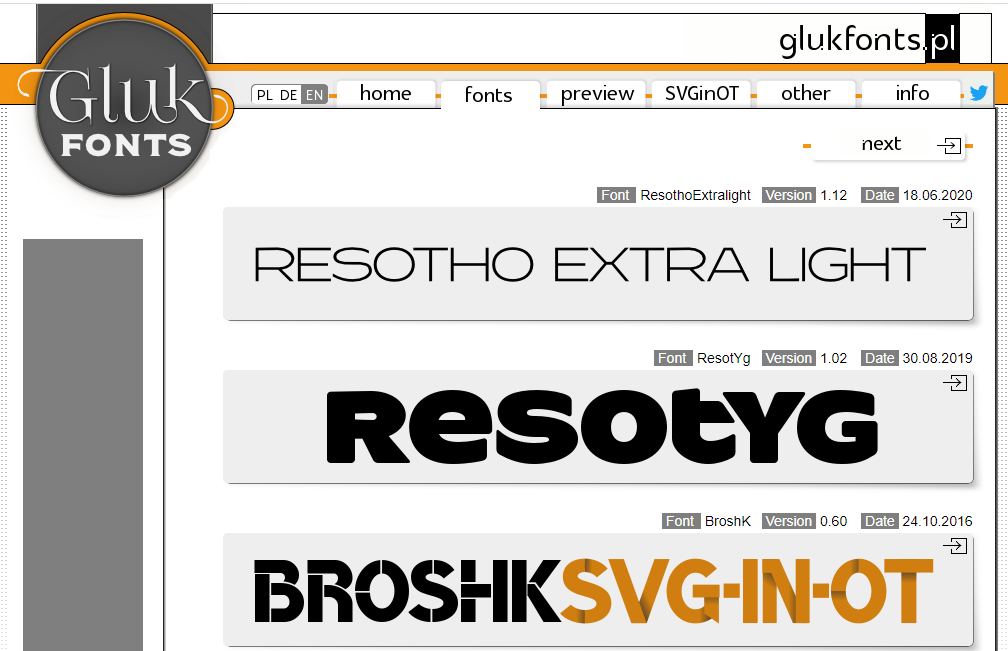 11. Creative Market
The market is extremely popular for designer-creative products.
The special thing about Creative Market is that it offers free products every week, including 1 free font. You should note that the free fonts change every week and are free for a limited time only.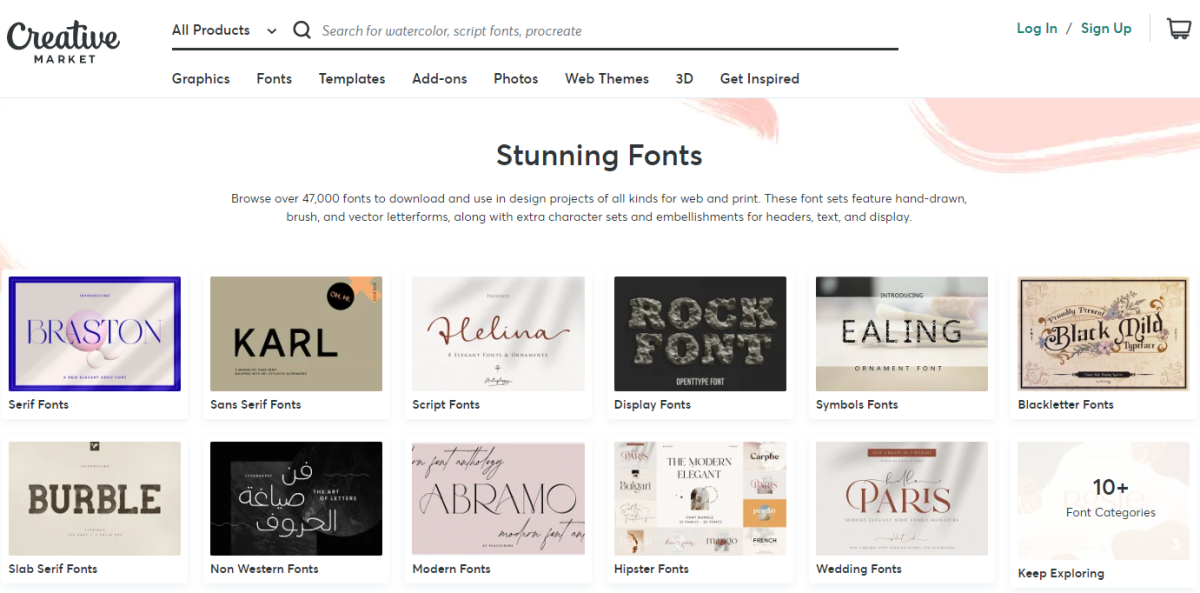 12. Lost Type
If you only use it for personal purposes. Lost type is the perfect place to download free fonts. Just visit the link above, select the font to download –> Enter amount = 0$ to download for free.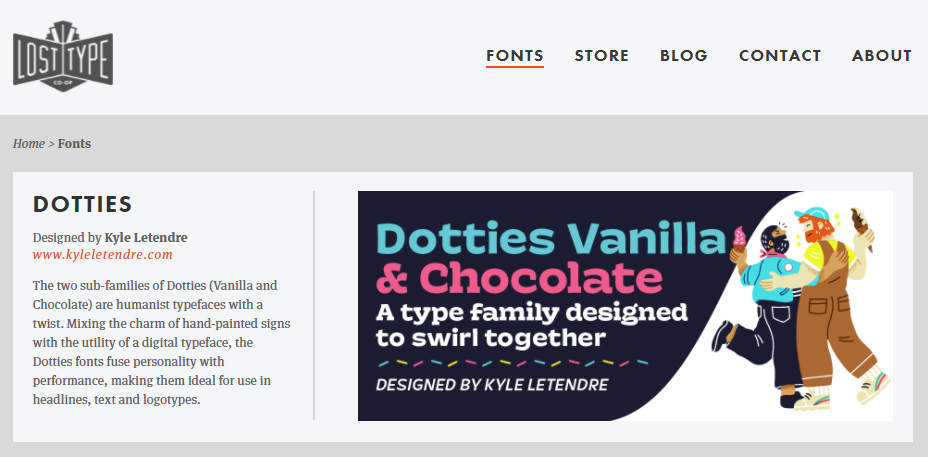 13.Neogrey
Neogrey is a place to share design products of Ivan Filipov. As a web designer and graphic designer, Ivan has created some beautiful fonts and is willing to share them for free.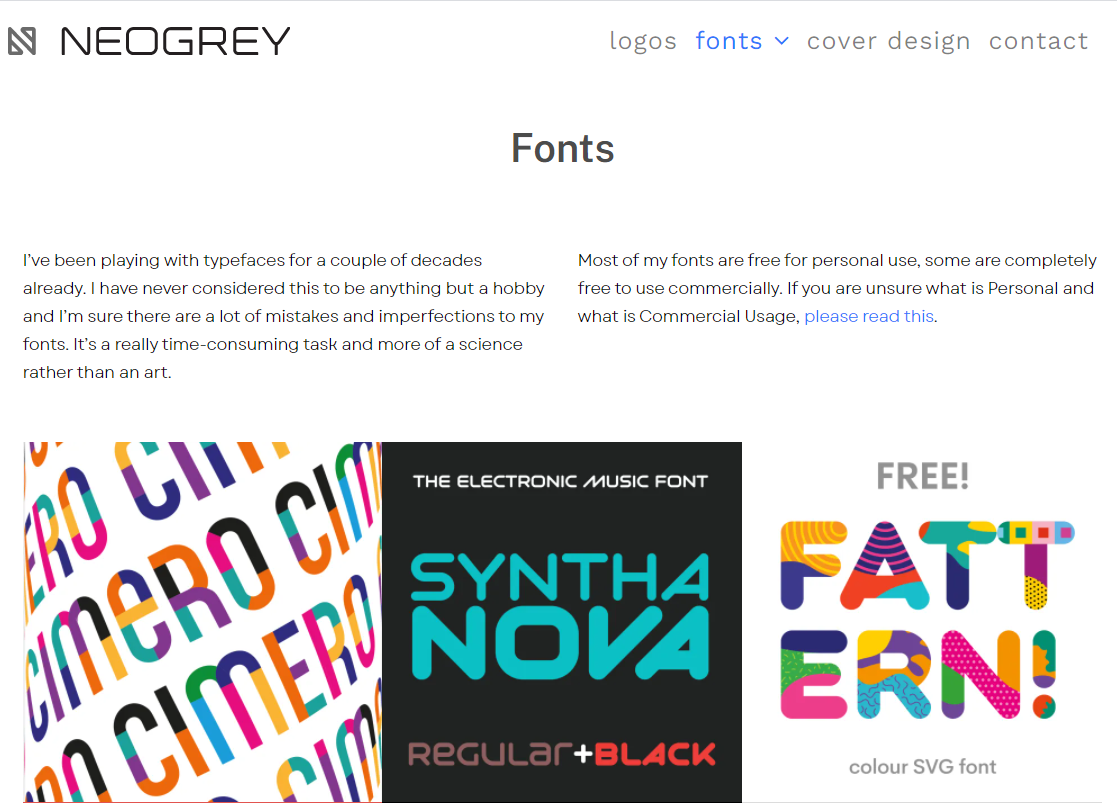 14. Typedepot
Typedepot includes a number of free and commercial paid fonts.
Typedepot was originally just a side project of Alexander Nedelev and Veronika Slavova, then they realized their passion for fonts and decided to devote their time to it.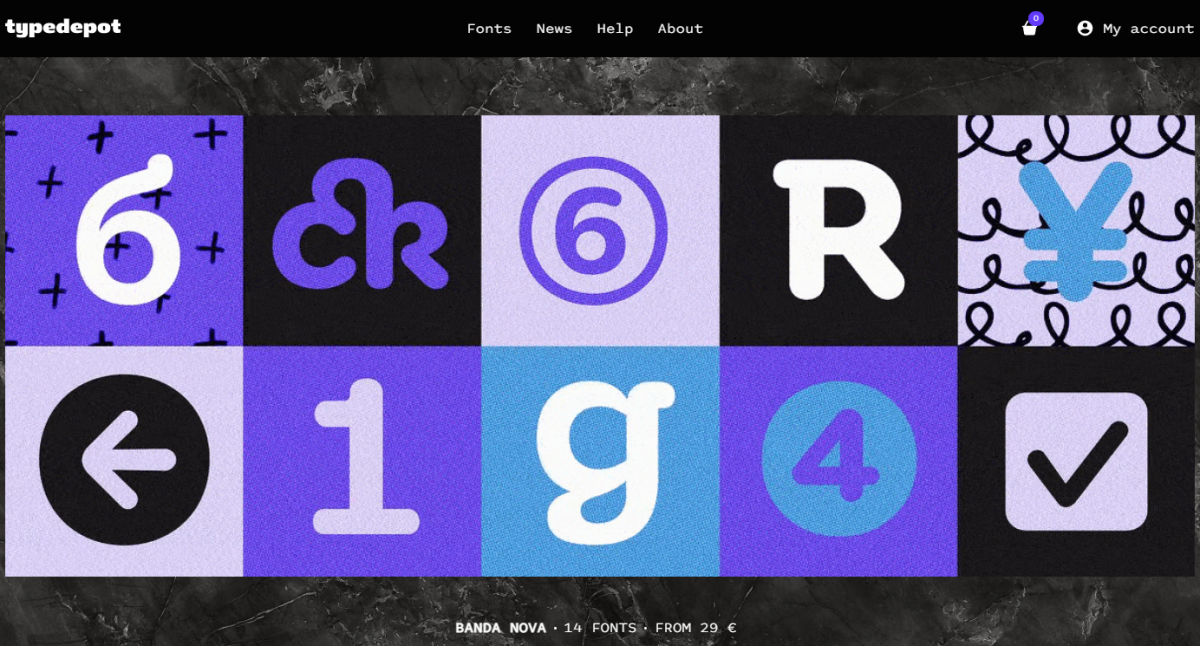 15. TypeType
Free font collection shared in TypeType . If you are interested, you can make your own font and contribute here.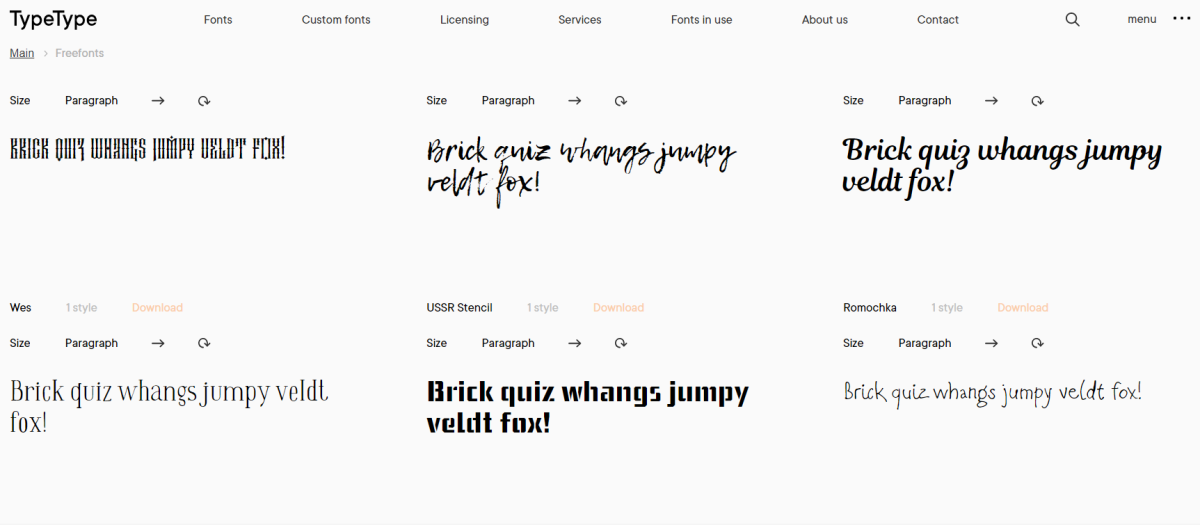 16. Fontfabric
Fontfabric has a ton of premium fonts, but its "free fonts" directory is well worth it. Come check it out.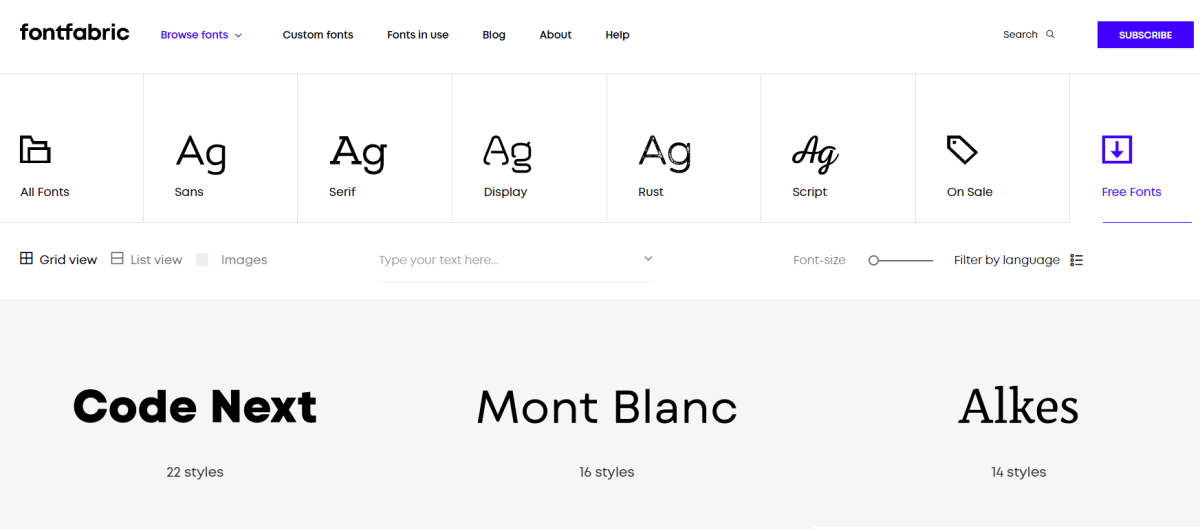 Please share this useful article with your friends and don't forget to follow the Malu blog to update new and useful Design knowledge!