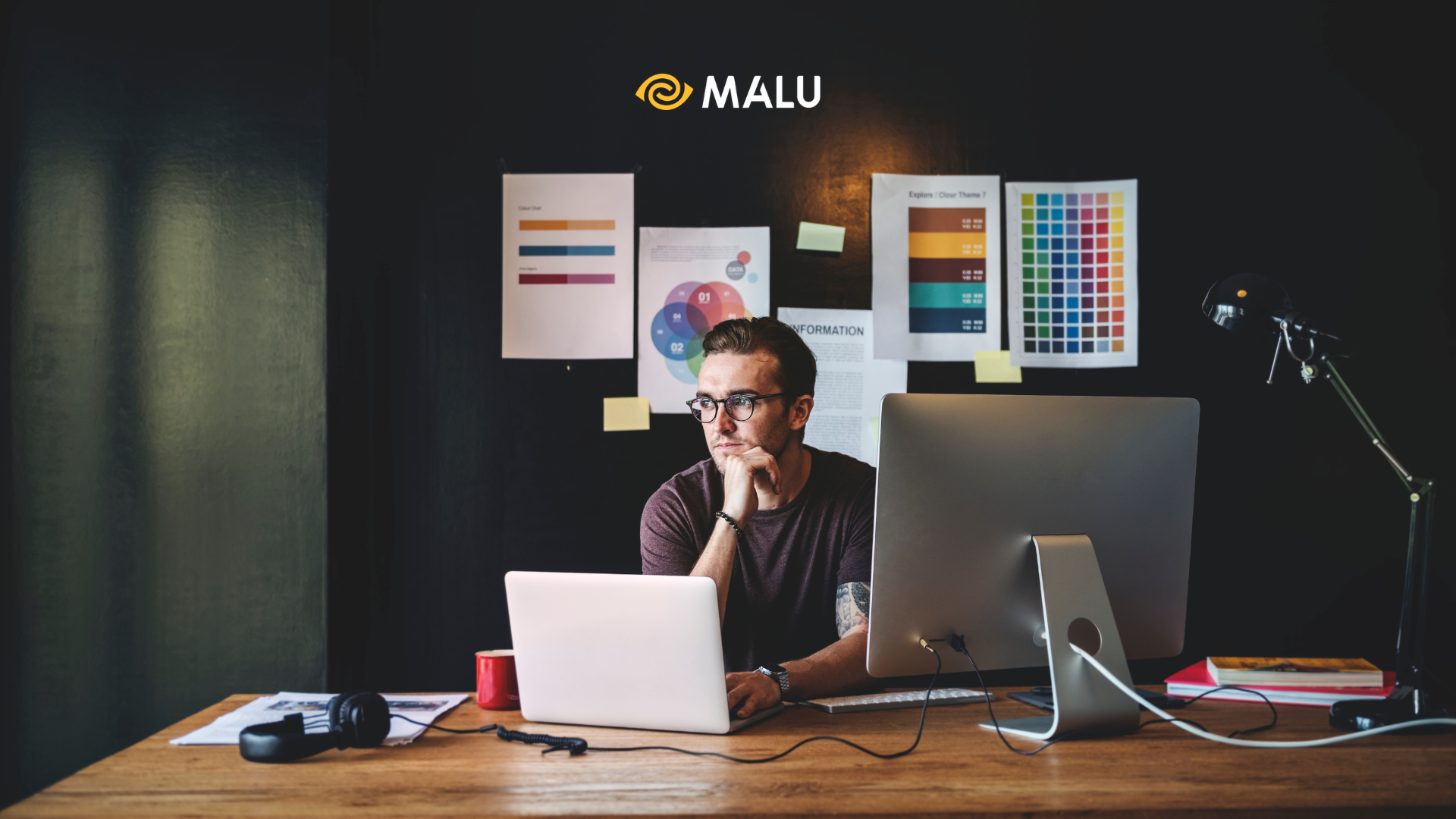 If you are wondering what is a Designer? What work do they do? How much money can they earn per month? What qualities are needed to become a Designer? Then this is the article for you. Detailed information about 4 majors Designer works will be revealed in this article.
What is a designer?
" Designer " is the English term for " Designer " – a general term that refers to a person who designs the structure, shape and function of an object before it is created or built. The design process typically involves thorough research, analysis, modeling, interactive tuning, and the creation of drawings or plans.
In fact, the Designer's design object is everything around us that ranges from objects, products, processes, rules, games, graphics, to services and tangible experiences or experiences. invisible. Because of this, even though they are collectively known as Designer, designers can work in relatively different career fields.
However, because of the limitation of content, this article will only mention 4 main professions of Designers in Vietnam, which are:
Graphic Designer – Graphic Designer

Fashion Designer – Fashion Designer

Interior Designer – Interior Designer

Industrial Designer – Industrial Designer.
What do designers do?
Graphic designer (Graphic designer)
Graphic designers use specialized computer software to create  graphic design products  with the purpose of conveying ideas, information, and inspirational messages to a specific audience. Designed graphics can be business logos, brand identities, web interfaces, mobile applications (apps), product packaging, images of magazines, books, newspapers, etc.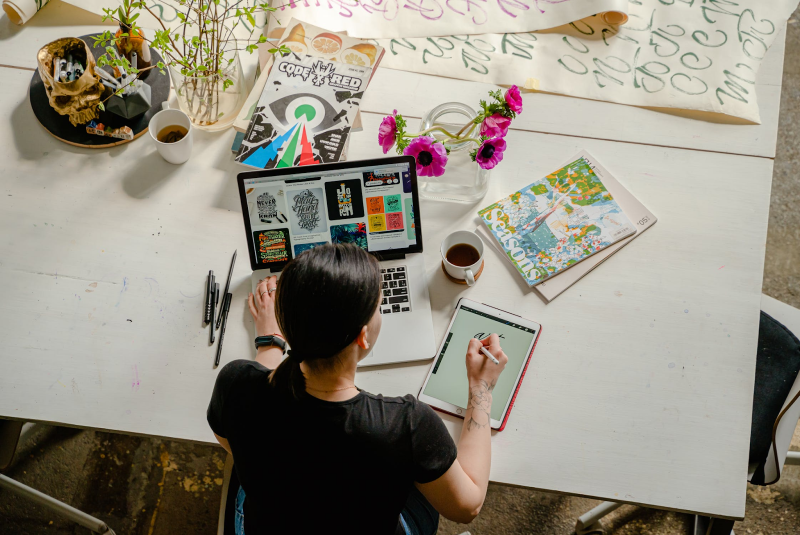 Typically, a graphic designer's job will include:
Meet with client or art director to define the scope of the project;

Using specialized computer software such as Adobe Photoshop, Adobe Illustrator, Adobe Indesign, AutoCad, Sketch, 3ds Max, … to create designs;

Create visual elements such as logos, original images and illustrations to help convey the message;

Design layouts, including color, image and typography selection;

Present design concepts to clients or art directors;

Incorporate changes suggested by the client or art director into the final design;

Check designs to find and correct errors before printing or publishing.
Graphic designers, also known as graphic artists or media designers, combine art and technology to communicate ideas through images and layouts of websites and printed pages. That's why they need to update their technology and computer software to stay competitive.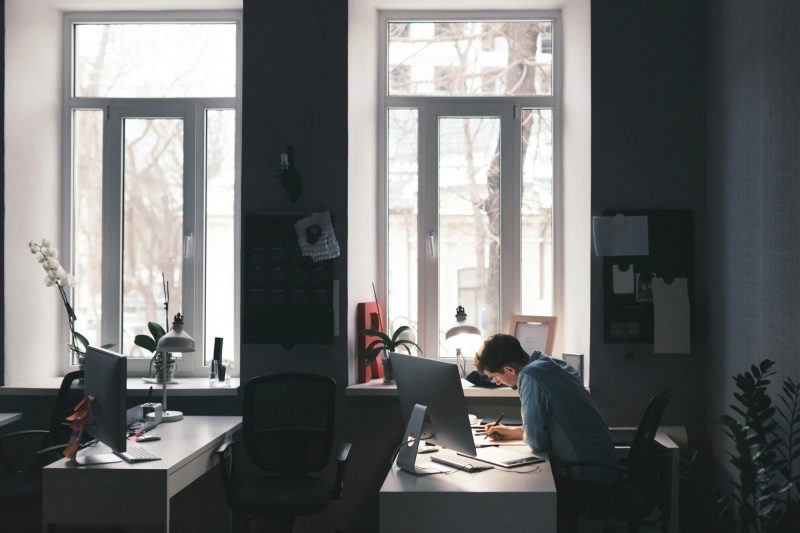 Graphic designers can work in many locations and titles such as:
The company specializes in providing printing services.

Designer in the  

Marketing

 Department  of the enterprise.

Publisher of magazines and books.

Specializing in advertising, communication and events.

Become a lecturer in universities or graphic centers.

Become  

a freelancer

  and work freelance on projects…
If you don't have many ideas to design on a certain topic, you can refer to the Behance website. The largest photo sharing platform today, trusted by many designers.
Fashion designer (Fashion designer)
Fashion designers create original clothes, accessories and shoes. They sketch designs, select fabrics and textures, and create tutorials on how to make products they design.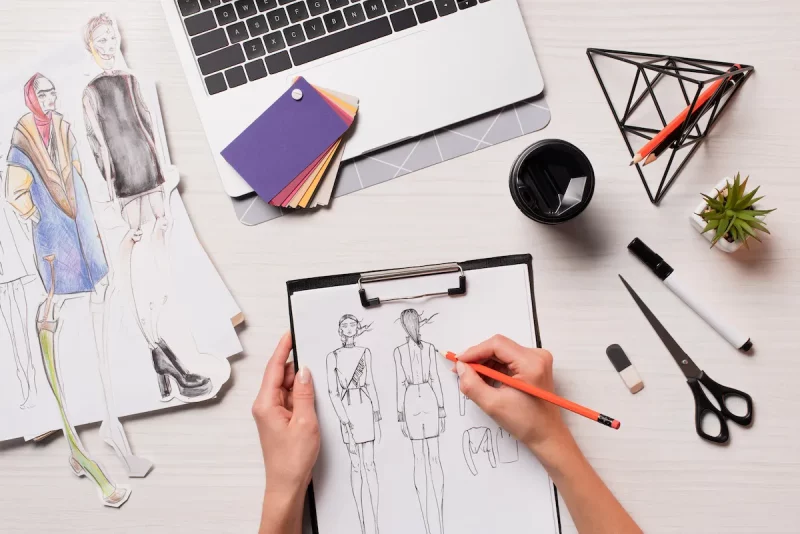 The duties of basic fashion designers include:
Research fashion trends and predict designs that will attract consumers;

Decide on a theme for the collection;

Use computer aided (CAD) software to create designs;

Visit manufacturers or trade shows for fabric samples selection;

Choose fabrics, decorations, colors or styles for each garment or accessory;

Work with other designers or team members to create prototypes;

Present design ideas to creative directors or showcase their ideas in fashion or trade shows;

Marketing the design to clothing retailers or consumers;

Supervising the production of designs.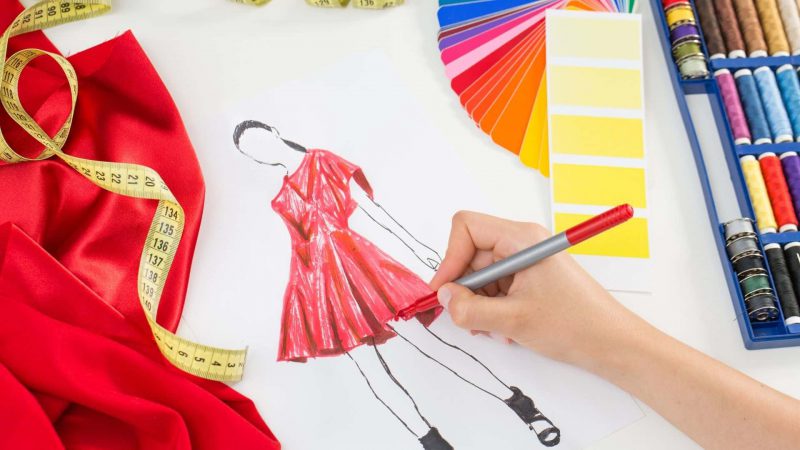 Large apparel companies often develop a team of designers with a creative director at the top. Some fashion designers specialize in clothing, footwear or accessory design; or create designs in all three fashion categories.
The growth of e-commerce platforms allows fashion designers to offer their products outside of brick-and-mortar stores. These designers ship directly to consumers without having to invest in a physical store to showcase the product lines in their collection.
Although most designers start out sketching their designs by hand, many now also use  computer aided (CAD) software  – which allows designers to create virtual product models. They can be set up and edited more easily than with real people.
The design process can vary by industry, but usually takes 6 months, from initial design concept to final product or spring or fall collection.
2.3. Interior design (Interior designer)
Interior designers make indoor spaces functional, safe and beautiful by determining space requirements and selecting necessary and decorative items, such as colors. , lighting and materials.
They must be able to draw, read and edit blueprints. They must also know about building codes, inspection regulations and a few other issues such as accessibility standards.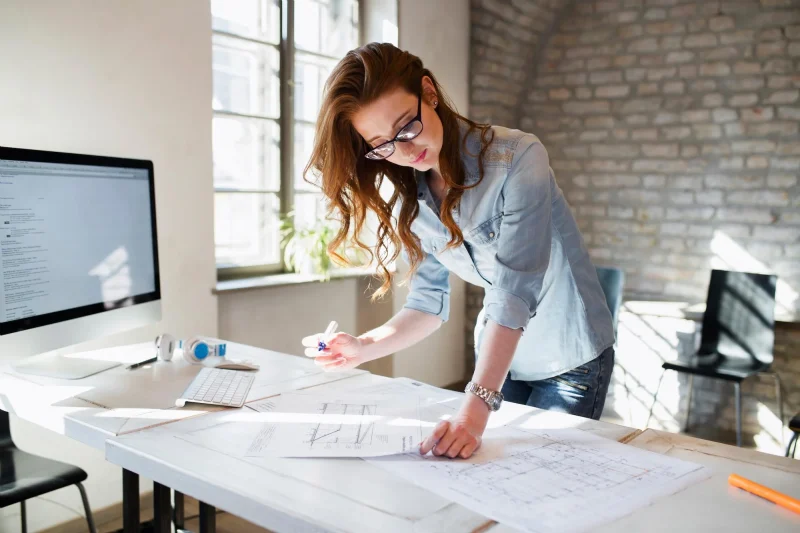 The tasks of interior space designers can be described as follows:
Searching and bidding for new interior space projects;

Determine the client's goals and requirements for the project;

Consider the lifestyle, use and movement of the space of the members who own the house;

Outline preliminary design plan, including electrical layout and zoning;

Specify materials and furniture, such as luminaires, furniture, wall finishes, floors, and plumbing;

Develop a plan with a detailed timeline for the interior design project and estimate project costs;

Order materials and supervise the installation of design elements;

Supervising construction and coordinating with the general contractor to implement the plans and specifications for the project;

Visit the site after the project is completed, to ensure that the customer is satisfied.
Interior designers work closely with architects, civil engineers, mechanical engineers, construction workers and others. help to determine how the interior space will function and be laid out. Interior designers need to be able to read blueprints and be aware of building codes and inspection regulations.
Although some sketches may be hand drawn, most interior designers use computer aided (CAD) software for the majority of their drawings. Throughout their work, interior designers often use building information modeling (BIM) software to create three-dimensional visualizations that include building elements such as walls or roofs.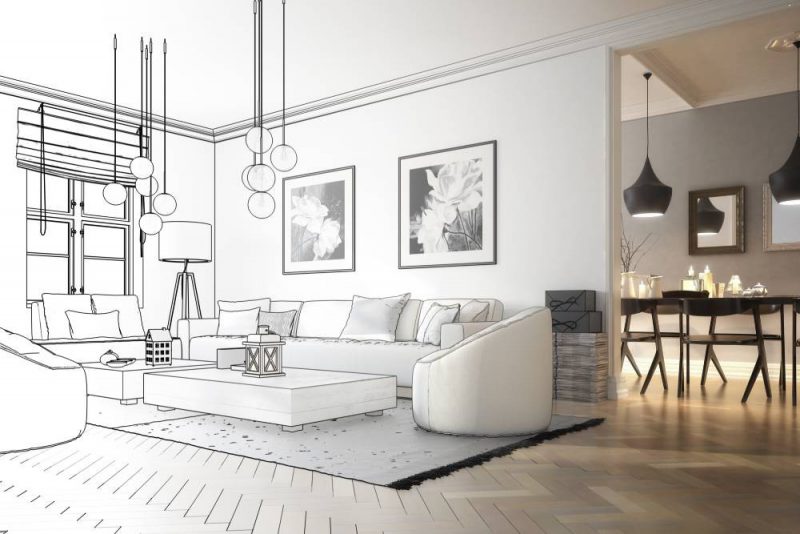 Many designers specialize in specific types of buildings such as houses, hospitals or hotels; specific rooms such as bathrooms or kitchens; or a particular style. Some designers work for home furniture stores, providing design services to help clients choose materials and fixtures.
2.4. Industrial designer (Industrial designer)
Industrial designers develop ideas to make products such as cars, home appliances, toys, etc. They combine the fields of art, business and engineering to create products. products that people use every day. Industrial designers consider a product's functionality, aesthetics, cost of production, and usability when developing new designs.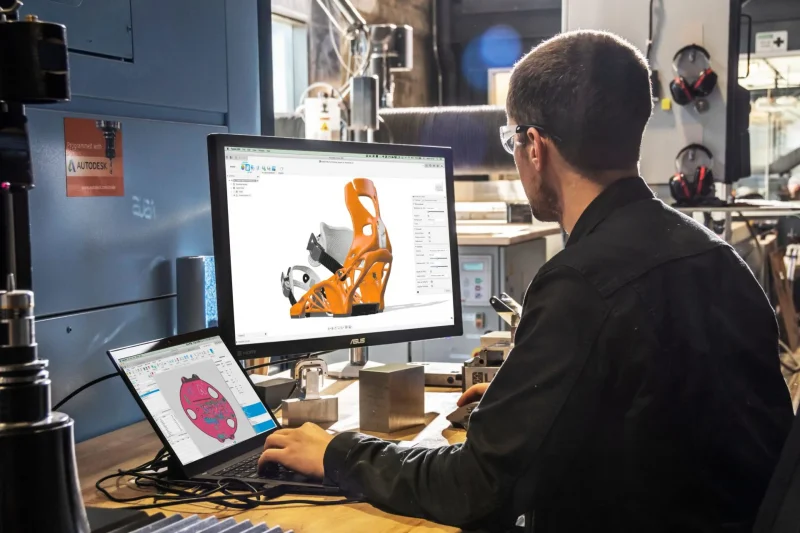 Industrial designers typically do the following:
Receive customer information to determine requirements for design;

Research the different ways that a particular product can be used and who uses it;

Sketching ideas or creating renders – images on paper or on a computer that provide a visual representation of a design concept;

Use computer software to develop virtual models of various designs;

Create physical prototypes for their designs;

Examine materials and manufacturing requirements to determine production costs;

Work with other professionals, such as mechanical engineers and manufacturers, to assess whether their designs are meeting needs at a reasonable cost;

Evaluate product safety, form and function to determine if a design is suitable for actual use;

Present design and prototype demonstration to client for approval.
Some industrial designers focus on a specific type of product such as a medical device or a consumer electronic product (computer, phone, tablet). Besides, there are also ideas for products such as means of transportation (cars, motorbikes, bicycles), furniture, household appliances, etc.
Some industrial designers are also called user interface designers or interaction designers, focusing on the usability of a product, such as a device. electronics and ensure that the product is both simple and enjoyable to use.
Computers are a major used tool for industrial design. Industrial designers use 2D design (CADD) software to sketch out ideas, as computers make it easy to make changes and show alternatives. 3D design software is increasingly used to convert two-dimensional designs into models with the help of three-dimensional printers. If they work for manufacturers, they can also use industrial design (CAID) software that generates specific instructions that tell other machines exactly how to make products.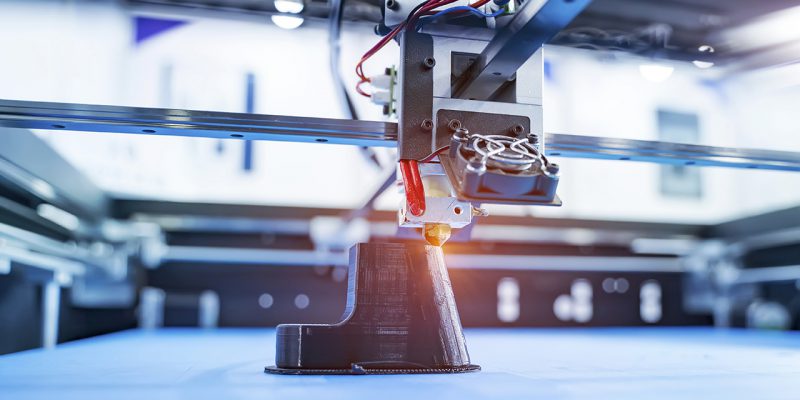 Skills required to pursue a career as a Designer
If you intend to become a designer in the future, focus on practicing the following elements to develop a sustainable career:
Creative skills
Creative skills are an indispensable part for designers in general. As a Designer, you need to constantly hone and update ideas to create new products that are useful and attractive to users.
Thanks to their creativity, Designers can turn ideas from drafts into actual products. Creativity also helps Designers go beyond the conventional and refresh their products every day.
Typography skills
Typography skills are more important in the workplace than many people think. The harmonious font combined with the content and visual elements will receive a positive response from the viewers.
With the printing stage, typography skills play an important role in creating product quality.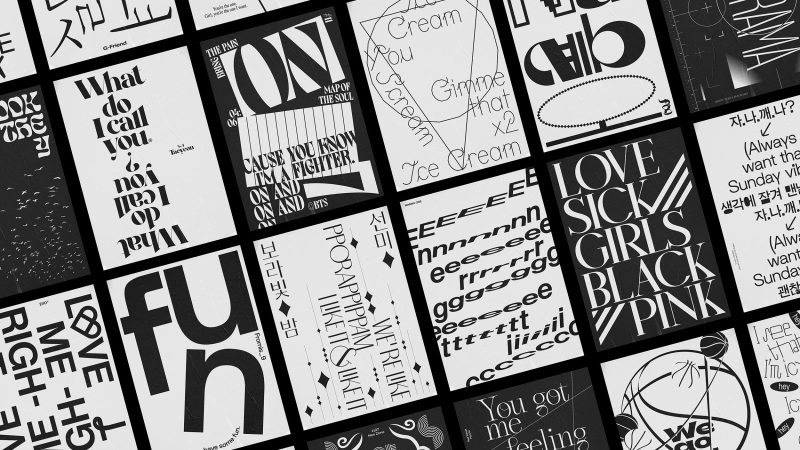 Therefore, if you have determined to become a good Designer, this is definitely a skill that you cannot ignore.
Sketching skills
Although there are many computer software to assist in the design process, quick sketching of ideas is always a necessary skill of Designer.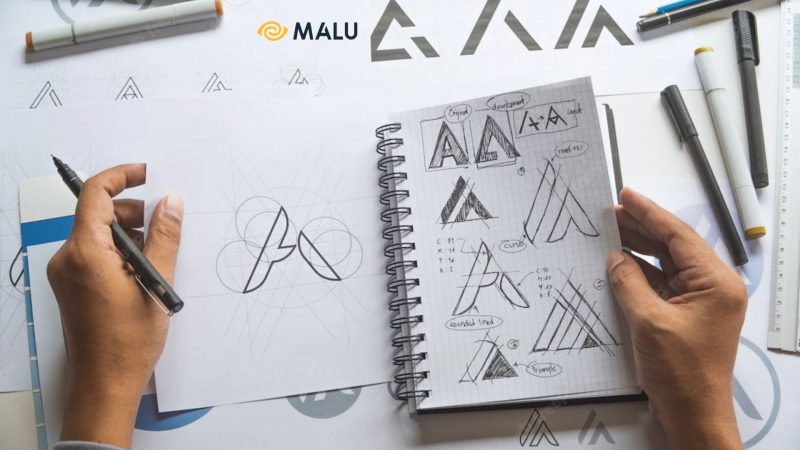 This is a skill that will help you quickly record customer requests or ideas yourself. A good sketch is the foundation for a quality product.
Color processing skills
As a profession related to aesthetics, Designers need to be equipped with proficient color handling skills. Designers in general need to have a good understanding of the combination, contrast or color variation to create outstanding finished products.
In fact, designs with good color combinations will keep viewers longer with your product.
Layout skills
By creating a logical and clear layout, you can lead viewers to better understand the message you want to convey.
As someone who has understood what the profession of Designer is, you will know that a clean layout also helps customers to impress, easily associate or visualize, thereby ready to choose your product.
Printing skills
The ability to print is always necessary for Designers, especially in the current 4.0 technology background.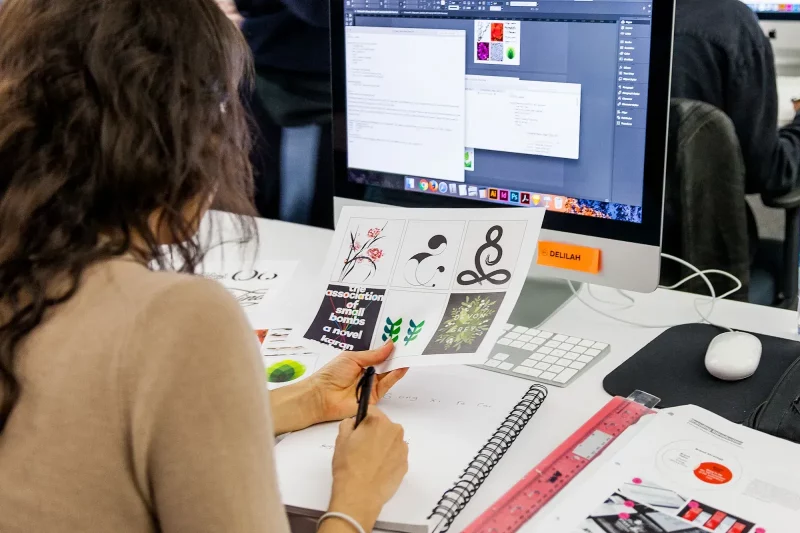 Whether you work independently or in a business, you still need to print documents or designs on your computer. Therefore, the Designer needs to have a solid knowledge of color, layout, color separation or printing process.
Time management skills
Designers often work on multiple projects concurrently, each with a different deadline.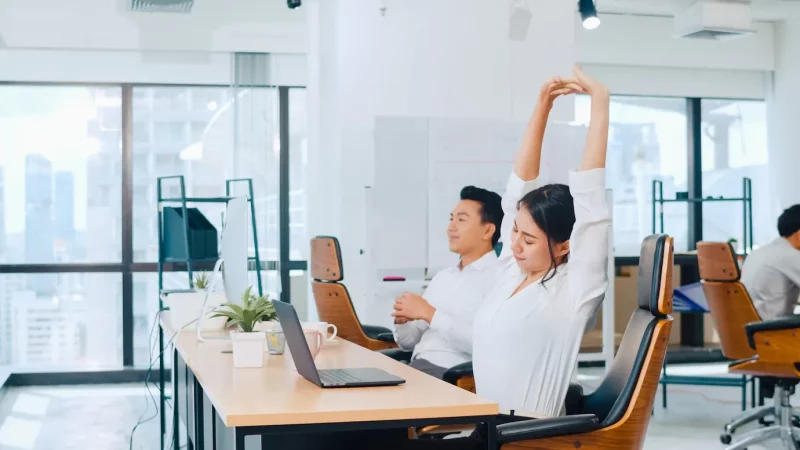 Time management skills can be considered as a combination of important skills, helping you to manage and use your time well every day.
Are you a future Designer?
If you find yourself possessing the following criteria:
Passion for "beauty" – You are always breaking natural stereotypes, looking deep within a particular object beyond its own limits.

Artistic thinking – You have the ability to coordinate a variety of shapes, colors, images, layouts, …

Technology addiction – You are constantly learning, tinkering and coming into contact with technology products and software of the times.
Then you are a potential Designer!
Career opportunities of Designer
In this section, we will learn about the opportunities of personnel in the design profession as well as discover how to increase Designer's income!
What position can Designer take?
With the nature of creative work and freedom of work location, Designer is one of the professions chosen by many young people.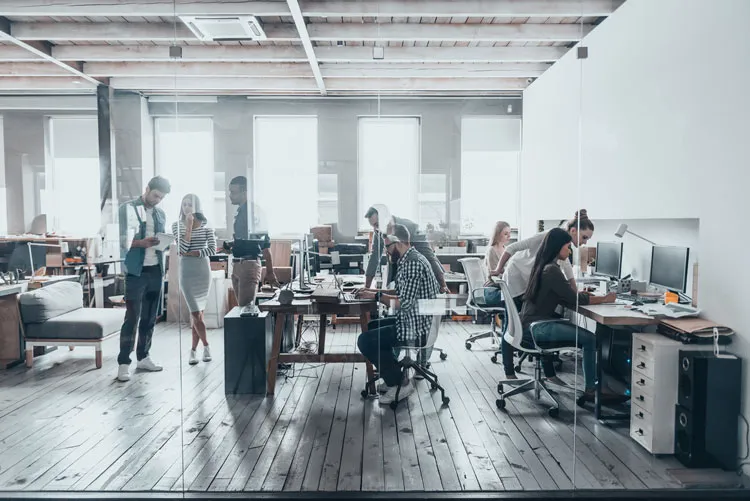 When you join the Designer community, you can work in the following positions depending on your interests and abilities:
Website Designer (website designer).

Graphic Designer 2D, 3D (2D, 3D graphic designer).

Game Designer (game designer).

Advertising Designer (advertising designer).

Image processing specialist.

Event management specialist.

Design staff at organizations and businesses in specific fields.

Media design consultant.

Teaching design at the University, graphic center.

Become a Freelancer and get design projects.

Start your own business with studio services or design services,…
Besides in-depth knowledge of design, you can also learn additional management knowledge to access more advanced positions such as art director, creative director or marketing director, etc.
Designer salary according to current experience
Based on statistics of online recruitment platform in Vietnam – Vietnamworks, Designer's income can increase based on development ability and work experience as shown in the table below:
| LOCATION AND WORK EXPERIENCE | THE AVERAGE INCOME |
| --- | --- |
| Fresh graduate (< 3 years experience) | ~ 11 million VND/month |
| Design staff (from 3 to 6 years of experience) | ~ 15 million VND/month |
| Head of Department (> 6 years of experience) | ~ 23 million VND/month |
| Freelancer | No limit |
| Average wage | ~ 15.5 million VND/month |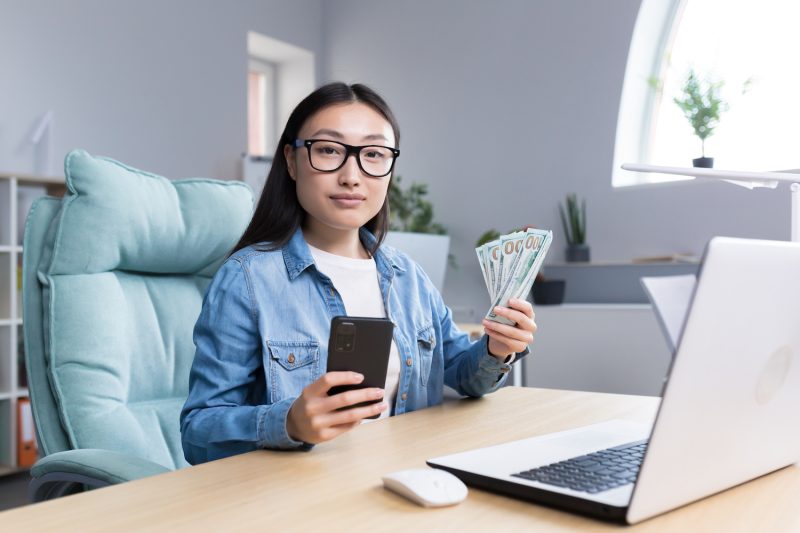 If you have an advantage in foreign languages, you can also become a remote worker or take on foreign design projects with a significant income. Specifically, please refer to the Designer salary survey in different job markets.
| MARKET | EXPERIENCE FROM 5-7 YEARS | 7-15 YEARS OF EXPERIENCE |
| --- | --- | --- |
| UK market | ~ 600 million VND/year | ~780 million VND/year |
| US market | ~ 1 billion VND/year | ~ 1.4 billion VND/year |
| Vietnam market | ~ 220 million VND/year | ~ 540 million VND/year |
How to increase income for Designer
Becoming a Designer, you can completely increase your income by receiving more freelance projects besides working at the company.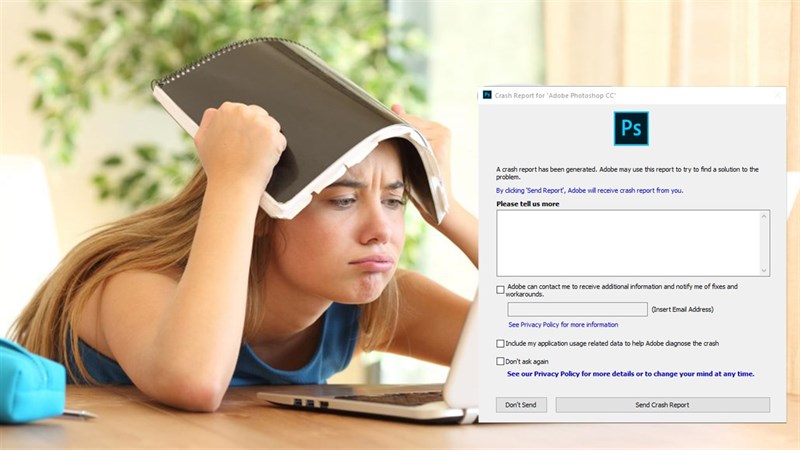 With a recent survey, about 90% of Designers get 2 or more design jobs. By taking on many projects at once, you will quickly improve your skills, thereby increasing your income much easier.
Epilogue
With the article explaining what Designer is and useful information about the design industry. Malu Design wishes readers to identify a specific path in the industry as well as grasp the necessary skills to become a professional Designer. If there is anything unclear, please comment below for further advice!