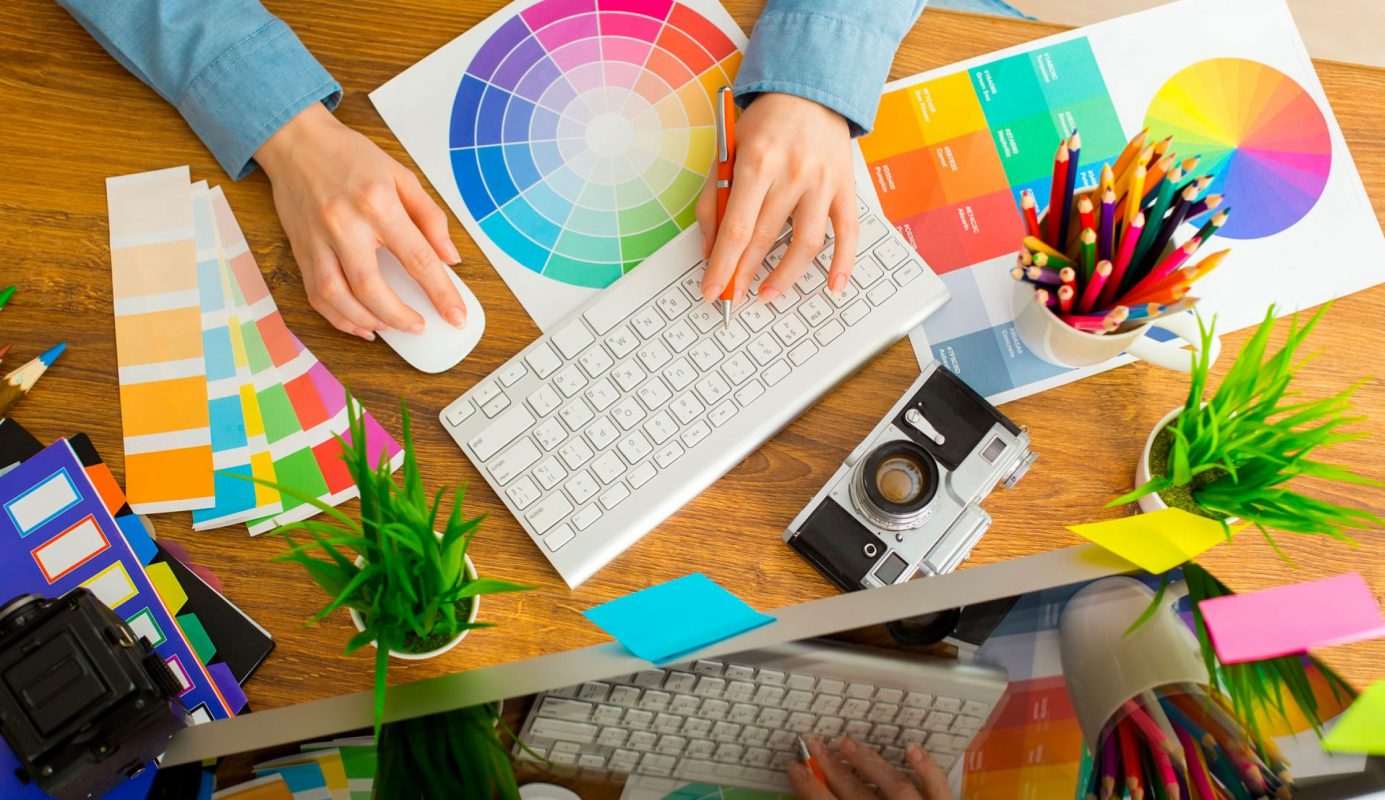 What is graphic design that so many young people are interested in? In recent years, we can easily see the need to recruit workers working in the creative industry growing at a rapid rate. In it, it is impossible not to mention the countless vacancies for designers with many attractive salaries — from office work to freelance work.
It can be said that creative design work, or more specifically, the Graphic Design industry has made a significant contribution in our lives, in all aspects of everyday aesthetics and media communication. advertisement.
So what is graphic design? Join Malu to decipher the attraction of the Graphic Design industry through the following article!
What is graphic design industry?
Graphic Design — or Graphic Design is a major in fine arts. Graphic design includes the art of combining many elements of visual content to convey the ideas and messages of a work.
The purpose of the design often focuses on effective communication for products, brands, business services, or propaganda of social activities, etc.
What do graphic designers do?
Understood word for word, you can see: the noun "graphics" refers to fine art drawings, accompanied by the verb "design" which implies the meaning of construction and creation.
Based on this, we have a brief understanding of the work of graphic designers, which will include generating ideas and using creative skills. From there, through graphic tools such as Photoshop or AI to design artistic graphic products with geometric arrangement, layout, color selection, etc… in the most aesthetic and attractive way. .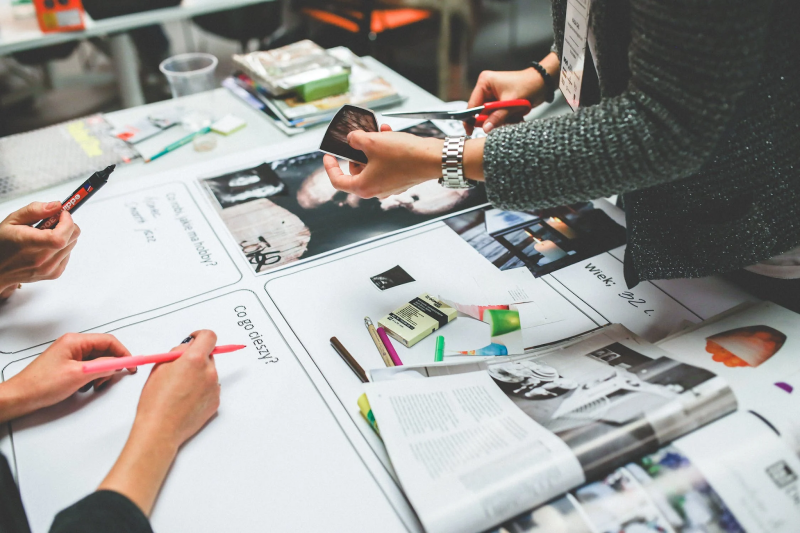 From the posters you see on the street, to the book covers you hold in your hand, to the mobile apps you're using, you'll find graphic design work.
Through different ways of combining design principles and different creative and aesthetic tastes, these graphic designs can help you have different feelings and emotions when you often appreciate their artistic value.
Why is the Graphic Design industry so hot today?
The importance of images
You may not know: Our brains process visual content 60,000 times faster  than plain text content.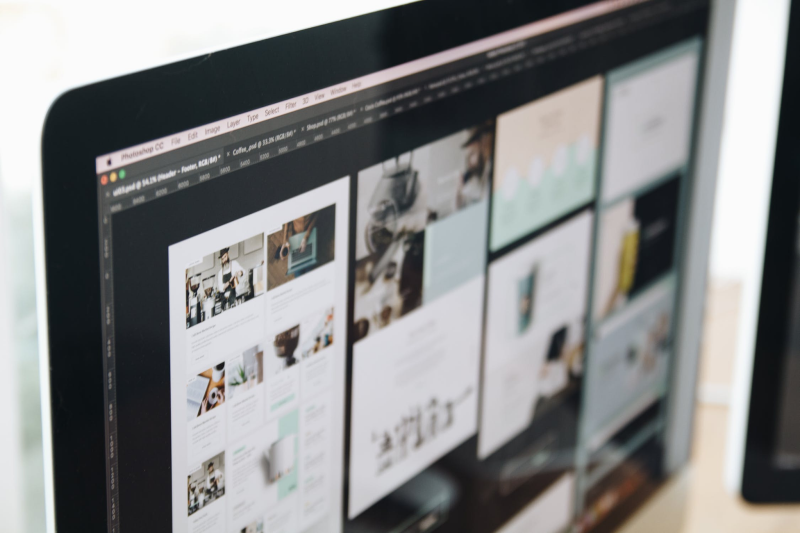 This means that conveying messages through attractive, impressive visuals is essential for anyone, any business who wants to improve communication efficiency, and of course other sales when doing business. business.
This fact also highlights the importance of Graphic Design for the growth of many companies.
Income and advancement opportunities
Not only that, the nature of the graphic design profession requires high creativity, as well as aesthetic taste and the ability to understand design, good communication and negotiation skills. Therefore, the labor market is always open to opportunities for those who are passionate about this profession.
But with the increasing recruitment demand, attractive salary and development roadmap is also one of the main reasons creating the "heat" for the industry.
You can refer to the following salary to have a better overview of the attractiveness of the Graphic Design industry today. Moreover, for "old" graphic designers or those who accept to work as outside designers, their income level is even higher.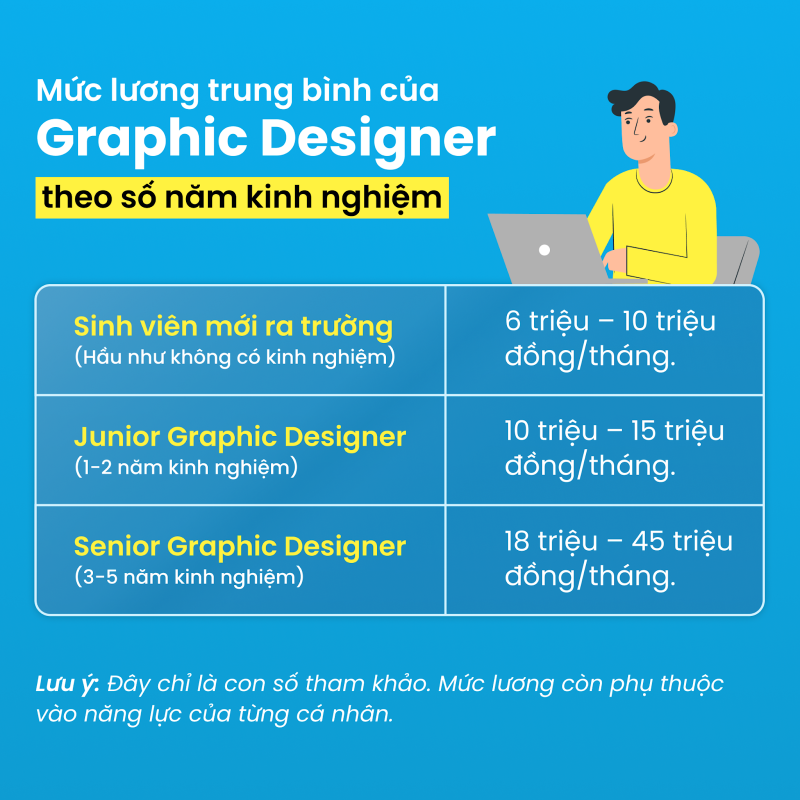 In addition, graphic designers after cultivating enough skills and vision, they can also develop to higher management positions such as Head of Design Department, Head of Marketing Department, Creative Director, etc.
Creativity and freedom
As part of the creative industry, graphic design also creates flexible working opportunities for many young people. No need to always be 8-5 in the corporate office, Graphic Designer today can work anywhere, at home, coffee shop, or comfortable spaces.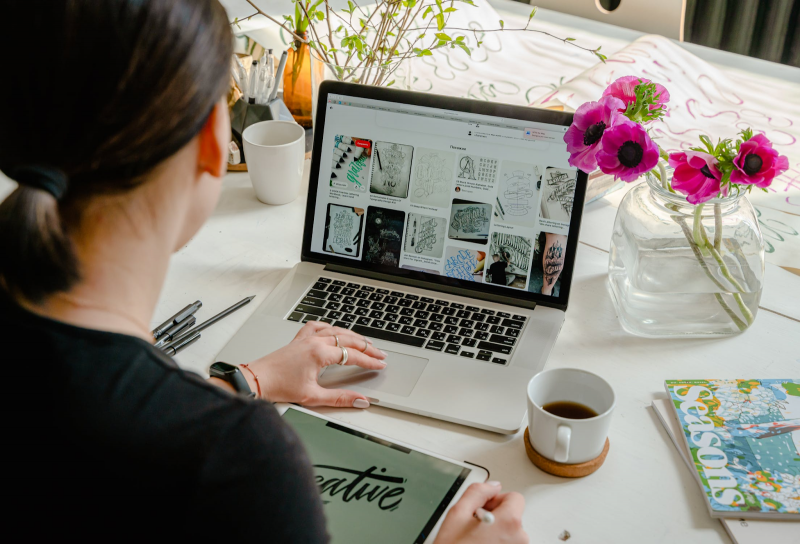 More than that, because creative design requires you to always innovate and stay up to date with trends. This gives designers the opportunity to explore and learn every day. The dynamism and creativity in this industry also become an attractive point that makes Graphic Design a dream job choice for many young people today.
The main fields in Graphic Design
Brand identity design
Brand identity is the way a company, business, or brand conveys their unique characteristics, personality, messages, images, emotions, and experiences to users. This is also considered the "representative face" that makes it easy for customers to recognize and remember their brand.
These graphic designers need to work collaboratively with businesses to define the brand directions and the content they want to convey.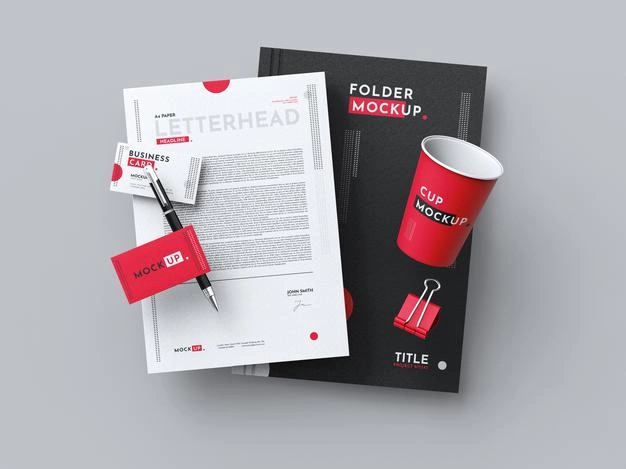 From there, design an identity system suitable for the needs of the company, including: logo, font, color palette, or set of representative images. Often appear in the form of familiar publications such as business cards, stationery, staff uniforms, brand manuals, etc.
For example, when it comes to Apple, what comes to mind first? 99% sure the answer is the apple-shaped logo. In addition, this brand identity with a minimalist, modern design also partly helps Apple convey the message of product quality and optimal customer experience for "apple house" fans.
Graphic design for marketing and advertising
Walking around on social networks like Facebook, Instagram, or turning on the TV, holding a magazine in hand, what do you notice? What makes you know about products and services and purchase and experience options? The answer is eye-catching and effective marketing and advertising campaigns.
Whether it's print, digital graphics, or a hybrid campaign, graphic designers for this industry must ensure their creative work is relevant enough, impressive enough to increase impact. into the buying decision of the target customer.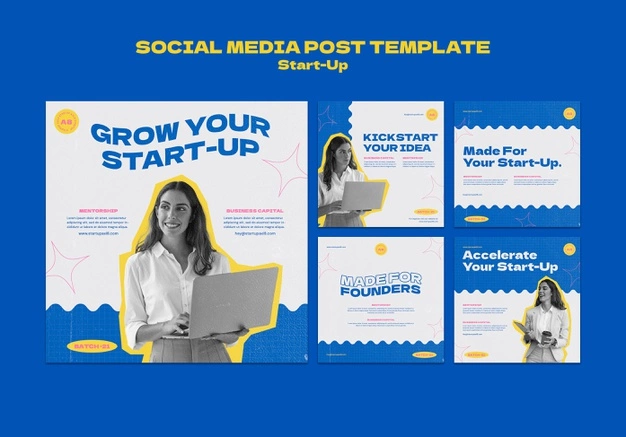 Just imagine, normally we only spend a few seconds watching ads. So how can an advertising publication impress customers in such a small amount of time? This is the problem that marketers and graphic designers need to solve.
Some graphic products in this field include: leaflets, advertising posters, posters, catalogs, email banners, advertising images on social networks or websites/blogs, etc.
Digital design (Digital design)
Simply put, digital design is graphic design, but expressed through a digital interface — for use on screens.
Digital design covers a wide variety, from UI (user interface) on websites, games, or applications, to 3D renderings.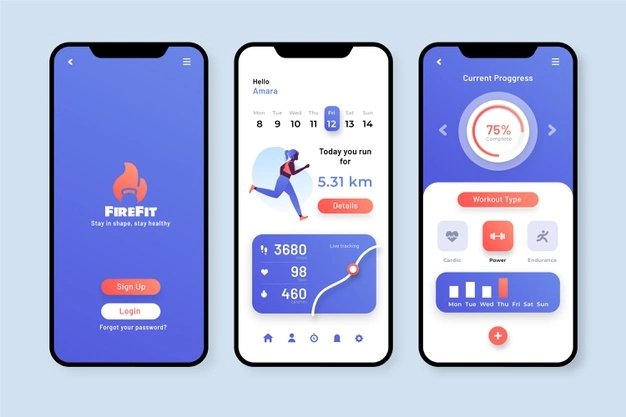 Publication graphic design
This is one of the most popular design fields of the Graphic Design industry with a series of familiar print publications in our lives that we easily come across such as books, or magazines.
A graphic designer in this industry needs to create layouts, cover photos, as well as illustrations for all kinds of publications, to convey the author's message and vision for the "brainchild" " mine.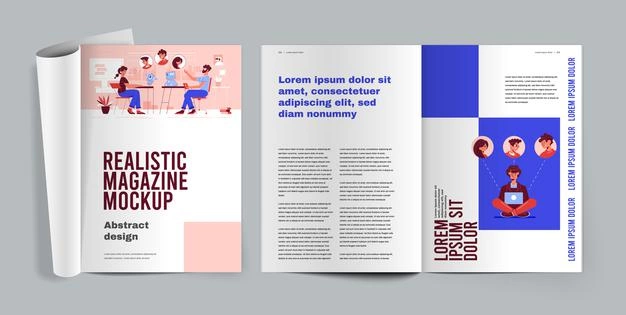 In addition, under the strong development of digital technology, the types of publication design not only stop in the form of traditional printing but also display on digital screens.
No matter what editorial office or cover production company a graphic designer works in, their job is to work effectively with editors and publishers to bring out the most aesthetically pleasing publications.
Packaging design (Packaging design)
Have you ever had an item because the packaging design is beautiful, unique, or "looks pretty"? That alone is enough to imagine the importance of packaging and labels for a product, right!
Packaging design, label has an extremely important contribution to the success of the product in the market. It helps the company create a competitive advantage as well as "stimulate demand" — increasing sales for the product.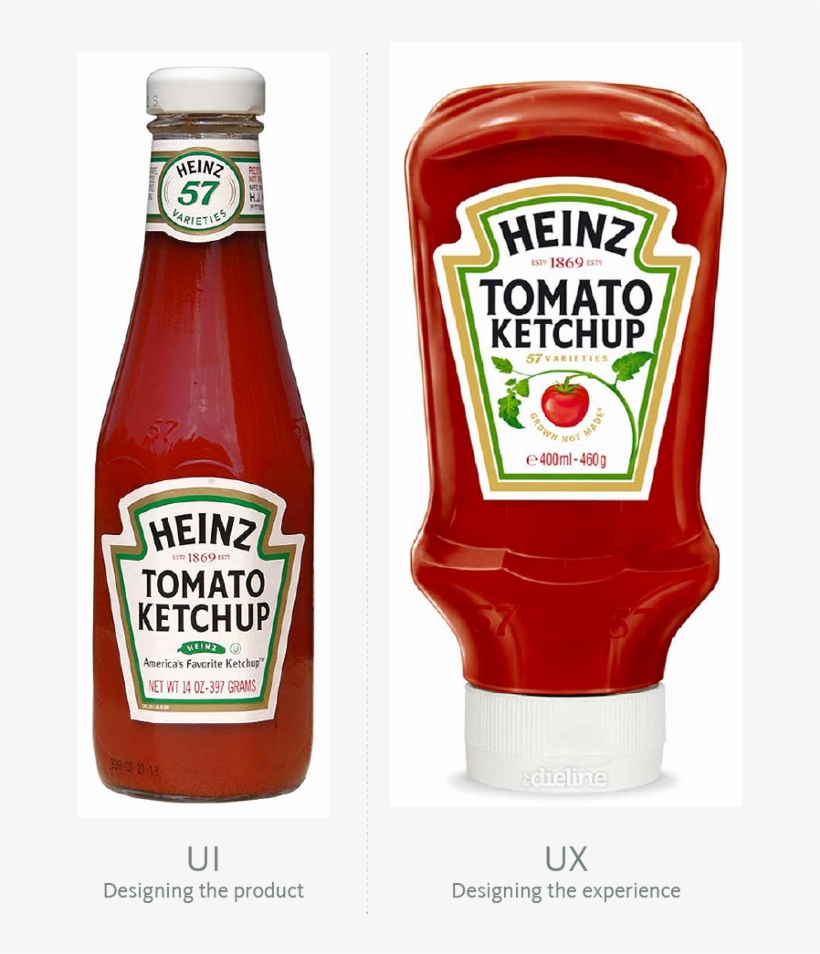 Not only eye-catching, packaging design also needs to be practical and meet a convenient user experience.
For example, the famous ketchup maker Heinz successfully expanded its market share after the packaging "revolution" — switching from high-necked glass bottles to inverted plastic bottles. This design has made it easy for consumers to use and get the product without having to wait for the ketchup to flow.
Motion graphic design
Motion graphics, the name says it all: This is a type of graphic product designed to be animated.
Motion graphic design is a creative combination of elements such as animation, sound, images, video, and effects commonly used in television, media, cinema, and game engineering. electronic.
Under the flow of the trend of consuming content via video (according to a statistical report from Invideo ), motion graphics have also become one of the 'hot' areas of the graphic design industry in recent years.
This has opened up many great career opportunities for young people who are passionate about creative design and digital technology.
Read more:  What is Animation? Things you need to know
Environmental graphic design
Spatial graphic design is a discipline that combines many areas of design, including painting, architecture and interior design.
Designers of this segment need to focus on space design to bring about a positive experience, connecting customers to a certain point with images, information that is "easy to remember, easy to understand" and emotional. unforgettable impression.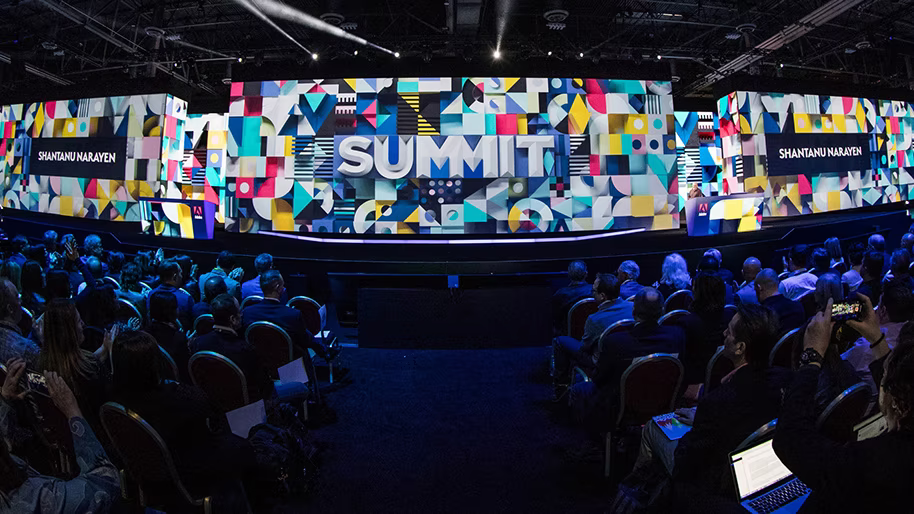 Some products of spatial graphic design can be mentioned as: decoration of exhibitions, museums, wall paintings, interior decoration of shops, design of event/conference space, etc.
Art and illustration design (Arts & illustration design) 
To be precise, artistic graphics and illustrations are not an orthodox segment of graphic design, because of its nature, which does not come with commercialization but is more focused on artistic elements.
Artwork and illustrations are often used to convey contemporary art, mixed with the creativity and individuality of a designer.
However, these art products can still be combined and built by graphic designers in many different formats (designing t-shirts, websites, infographics, graphic novels, …) to serve. for a variety of purposes and audiences, such as businesses, marketers, or comic book publishers.
Lettering/Typeface design
Not exactly a major and popular field in Graphic design, but font design is still a "fertile ground" for those who love graphics and words.
In fact, you can easily find Typography communities   on social media platforms or the Internet these days — where designers can unleash their creativity with aesthetically pleasing typography and fonts. art.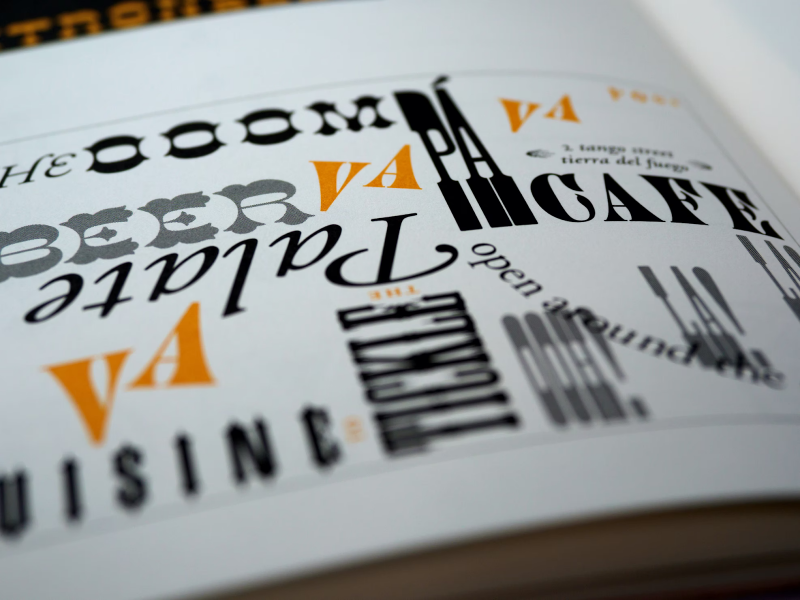 The difference between a typeface designer and a regular graphic designer is their focus on each letter. They don't care much for layout or visual arrangement, while graphic designers reuse those font designs (which can be downloaded from other sources) and rearrange them in their own work.
How to start a career in graphic design?
Additional knowledge and professional skills
The first step as well as the most important step when "entering" into the industry is to equip yourself with a solid knowledge base.
Start researching, learning about the basics like design principles and principles, building ideas, etc. You can sign up for design courses, or you can self-study on the Internet.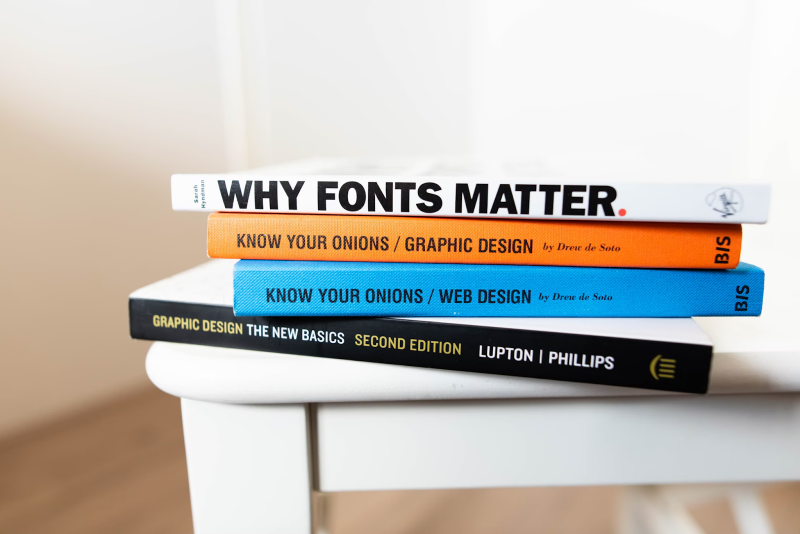 After forming preliminary ideas about graphic design, do not hesitate to immediately start practicing to turn ideas into your own products. Taking this opportunity, you should focus on mastering design tools such as Adobe Photoshop, Adobe Illustration, Adobe InDesign, etc. to be able to develop and progress further in the industry!
Soft skills hone
Besides, you also need to "upgrade" yourself with important soft skills to expand and increase your chances of working as a professional graphic designer.
Let Malu suggest you some essential soft skills below:
Ideation and creativity skills
Communication and negotiation skills
Time management skills
Ability to cooperate and solve problems
Analytical thinking and quick learning
Experiment with your own project
After a lot of practice and learning, a small project will be a good start to help you sharpen your graphic design skills.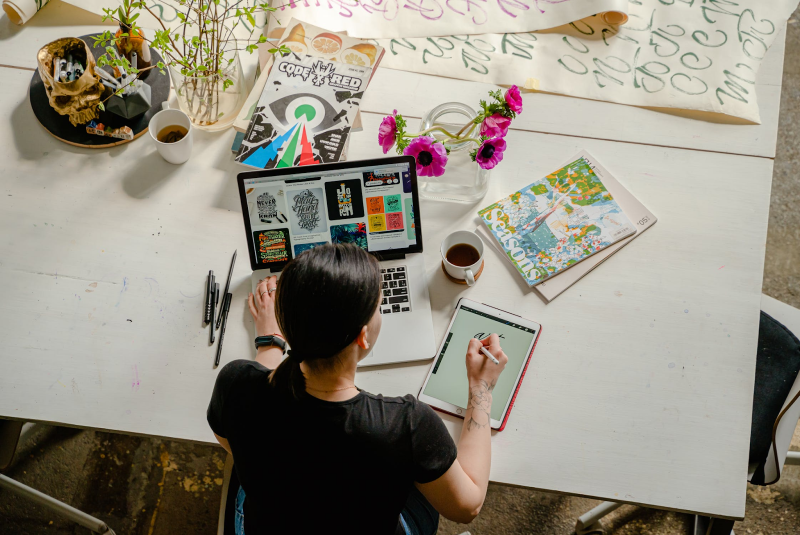 You can come up with your own ideas, make your own clients, and design your own products for personal projects. Or you can also volunteer for local small organizations, get freelancing jobs without experience, simply to gain more practical experience, become "harder" with the job. his job.
Building Portfolio
The final step for you to "swim into the ocean" and start proving yourself as a true graphic designer is to design yourself a "genuine" portfolio to show off your abilities.
Your portfolio might include design assignments from training courses, or personal and work projects you've worked on.
Quality over quantity. Let's "show" the design products you are most proud of on your Portfolio, and don't forget to update and refresh them regularly!
If the above information is useful to you, please click on the Graphic Knowledge blog  to update the latest articles about the Graphic Design industry!