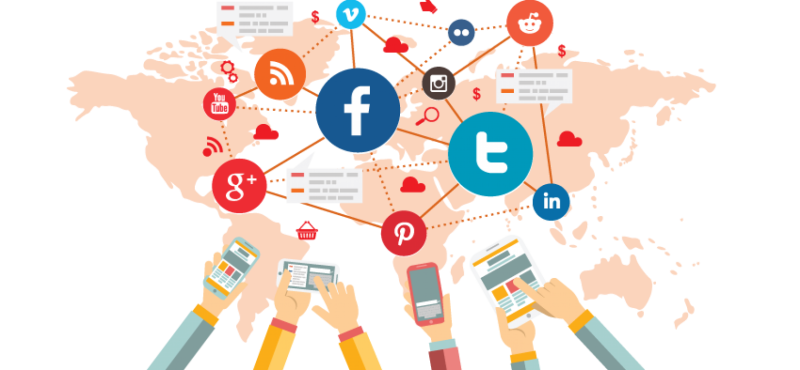 In the development trend of the Internet and smart devices, witnessing the rise of social media in removing barriers, connecting "billions" of people with each other. So what is social media? Making good use of social media in sales brings benefits to businesses. Let's find out with Malu through the article below!
What is Social Media?
Social Media is understood as a social media channel created for people to contact, exchange ideas, share information, emotions, images, videos…With strong interactivity and spread. Social network is chosen as one of the effective communication channels when implementing Online Marketing plans.
See also:  10 social media tips – Social media
Some Social Media channels are used by many Vietnamese people such as Lotus, Gapo, Zingme, Zalo, and some international social media channels such as Facebook, Youtube, Instagram, Google+, Twitter… Here you will be able to promote products products, as well as receive feedback from consumers.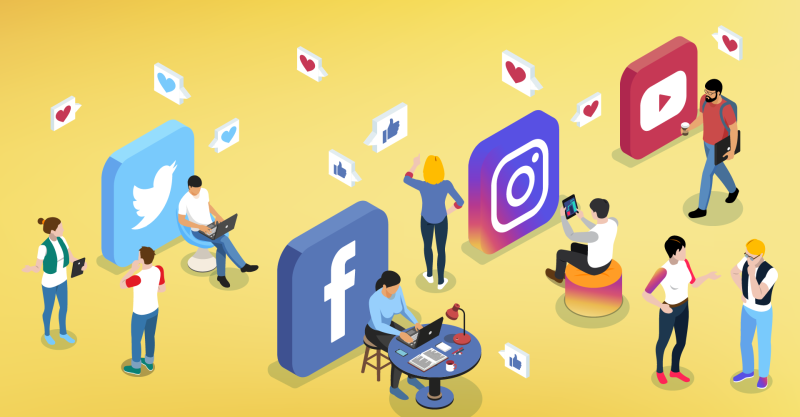 Social Media includes the following main groups:
Social Community

 : are channels that focus on developing relationships and connecting users with similar interests and interests. Therefore, social communities have a multi-way interaction feature, allowing users to chat, connect and share information.

Social Entertainment

 : Like its name suggests, these are social networks for the entertainment of users. Highlights include social games, online gaming sites…

Social Commerce

 : are online tools to support buying and selling, is a part of e-commerce, where buyers and sellers can have more freedom in interacting, responding to and closing customer orders.

Social Publishing

 : are sites that help disseminate content online. Includes blogs, microsites, pages for uploading images/videos/audio/documents, bookmarks and news sites.
What is Social Media Platform?
If the term Social Media refers a lot to technological factors, methods and virtual (online) communities, Social Media Platforms are platforms where content sharing and interaction activities take place.
Social Media Platform can also be called Social Media App, ie social networking applications, currently in the world there are popular social networking platforms or applications such as Facebook, Instagram, WhatsApp, TikTok or Twitter.
What is Social Media Marketing?
Social Media Marketing (SMM)  is a form of Internet Marketing that uses social media applications as a marketing tool.
These social media platforms allow brands to connect with their audiences to:
Branding;

Increase sale revenue;

Drive traffic to a website; and

Build a community of followers to share and engage with content.
The fact that businesses produce relevant content that users will share on these platforms helps brands increase visibility on the internet. They also extend their reach to fans, potential customers, and even potential employees when used as a recruiting tool.

Social Media Marketing  also allows organizations to get customer feedback while also making the company seem more likeable. Social media allows organizations to create relationships with their audiences. It provides end users with a platform to ask questions, voice complaints and often be heard. It also gives brands the opportunity to respond, adapt, and adjust business processes or products.
Some popular social networking apps include Facebook, Twitter, LinkedIn, YouTube, Pinterest, Instagram, and Snapchat. Each platform has elements that make it appealing to use. And when a company uses a mix of channels to deliver multi-channel messages, consumers can see those messages on their preferred channels.
Benefits of using social media 
Social Media has now become an indispensable part of life. And it will also take a very long time before we can develop a tool, another means of connection to replace social media. On the positive side, social media helps people connect with each other, share information with each other and also promote various economic activities. Let's analyze more clearly through 2 economic and social perspectives:
2.1 Economic perspective
From an economic perspective, what are the benefits of social media? This is one of the best platforms to carry out digital marketing activities. By taking advantage of the free and widespread coverage, businesses will receive a lot of benefits and save on costs, personnel as well as time when marketing through social media marketing channels. Attracting a large amount of traffic quickly not only helps you improve SEO, bring your brand image to more people, but also helps increase the credibility, honor and reputation of your business in the media. Besides, social media channels also become a place for you to connect and build long-term relationships with a wide range of customers. We have had an analysis of the importance of social media marketing in business,
See also:  What is SEO? An effective SEO guide
2.2 Social perspective
It is undeniable that social media also brings many social benefits, such as encouraging the education industry to develop faster. With the wide spread of the Internet, it is now very easy to get advice or opinions from experts, not only in the country but also around the world, just through a computer screen or phone. Current and social issues are quickly updated on social media to help the government and security agencies monitor, handle and prevent crime more effectively.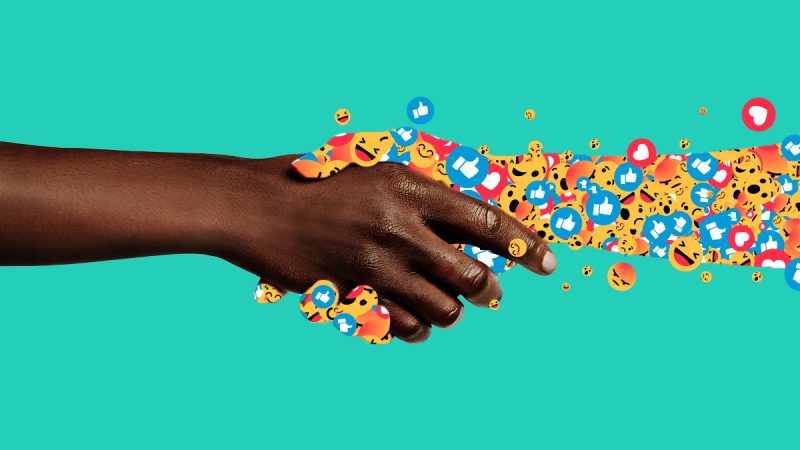 The 6 most popular types of Social Media Marketing
3.1 Social Networks
Social Networks is one of the forms of Digital Marketing based on social websites, like Facebook. These websites facilitate users to connect and share interests with each other anytime, anywhere. And of course you also need a device that can connect to the Internet. To be able to participate in this vast social network.
3.2 Social News
Social News is a marketing tool developed based on websites that provide information and news about all fields or an in-depth field to attract users. Although not as pervasive as Social Network, the target file that social news is targeting is relatively specific and has very clear behaviors and interests.
3.3 Social Bookmarking Sites
It is also a form of Internet Marketing based on websites that allow users to store and manage data, and find, organize and share their information more easily. In Vietnam, there are the largest bookmarking sites such as: linkhay.com; tagvn.com; ishare.vn; buzz.vn; vietclick.com makes promoting and sharing information easier than ever.
3.4 Social Media Sharing
Social Media Sharing is another form of Online Marketing in the Digital Marketing group. Based on websites specializing in sharing information in the form of images and videos. Most sharing sites like this also have other social features like creating profiles, commenting on shared content. A typical example of this form is Youtube – the largest video sharing site in the world.
3.5 Social Microblogging
Basically Microblogging is a media that exists in the form of a blog. Microblogging allows users to exchange small elements. Examples include short sentences, profile pictures or video links. And this information will appear on the wall of people who subscribe to them. The most typical for this form is Twitter.
3.6 Social Blog Comments and Forums
Although the heat has dropped, Blogs and Forums are still considered two of the most influential mediums in Social Media. Because most websites will have a Blog or Forum attached. This is also how marketers attract customers through the content they share to perform a certain action. It can be a purchase or sharing this blog post to everyone to drive traffic to the website.
Epilogue
Social Media is not only a channel for promotion, it is also the key to connect customers and businesses to become more cohesive in order to create quality products that serve the needs of users. See you again readers in the following articles of Malu.