The investment of effort and money for businesses will have no meaning if they do not accurately determine   who their target customers are. One of the factors that determines the success in identifying and finding customers is the construction of a reasonable marketing strategy.
So why do we need specific plans and strategies for marketing activities? What are the steps to build an effective and successful marketing strategy? Let's discover together with Malu in this article
>>>  What is Marketing? Basic overview of Marketing ; 14 Classic Marketing Strategies of the World ; What is Inbound Marketing? How to do Inbound Marketing
Why do you need a marketing strategy?
The importance of building a marketing strategy in business is indisputable.
According to a study by Smart Insights,  46% of brands  have not clearly defined  what digital marketing strategies  they will pursue, and 16% of businesses have not even implemented any digital marketing activities. This shows that many companies still underestimate and do not really focus on investing in marketing activities.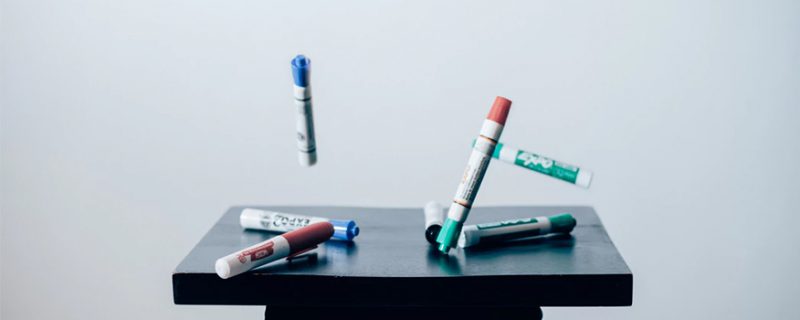 Is your business still having trouble determining a marketing strategy? In the next section, Malu will guide you with the secrets to setting up and developing the most effective and optimal marketing strategy.
Steps to build a successful marketing strategy
If your business does not have a specific marketing strategy, invisibly you are putting yourself in a "danger circle", floating in the middle of the vast ocean without seeing the shore ahead.
>>>  Instructions for building a sales process from AZ
1. Understand your target audience
The first step to building a marketing strategy is to understand the target audience your business will focus on. This ensures that all your marketing activities and all your investments are going in the right direction.
Usually, businesses will collect relevant information about the customer and establish a buyer persona (also known as customer characteristics/portrait).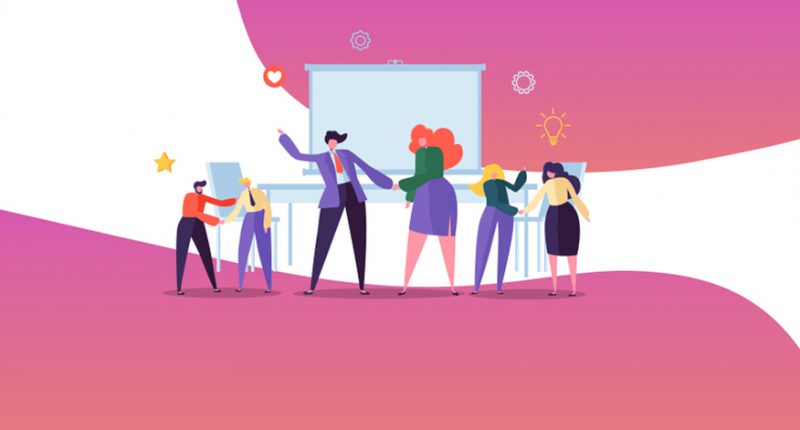 To set up a persona, you need to list the essential characteristics of the ideal customer that your business is aspire to find. Features to look out for include:
Geographic location: Where does this customer live?

Sex.

Interests of the target audience.

Academic level.

Occupation status.

Income.

Marital status.

The language they are using.

Websites your customers frequently visit.

 What is the customer insight you are looking for?

What are the factors that will affect and hinder the buying behavior of customers?
Establishing the basic characteristics (persona) of  the target customer  is just a small step in determining the detailed demographic characteristics of the customer (demographic) to serve the marketing strategy later. .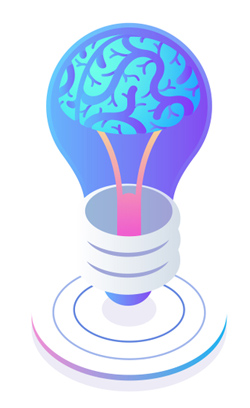 One of the typical mistakes that businesses often make in determining the persona and demographic of their customers is the imposition of assumptions that businesses think are true about their own customers. You need to directly do surveys, research surveys, and interviews to have the most objective and accurate view of the characteristics that target customers have.
Once you understand the characteristics of your target audience, it's time for your business to take the next step in marketing strategy.
Setting up a buyer persona also helps businesses build an accurate Customer Journey map – a journey map to optimize the effectiveness of customer interaction.
2. Competitor Survey
Even if you're breaking into a niche, it's inevitable that your business will inevitably have to compete with a few direct-to-peer competitors.
Know you know me, a hundred battles a hundred wins. It is extremely important to survey marketing strategies from your competitors, to help you understand how to win customers from your competitors, and to come up with confrontational tactics accordingly. .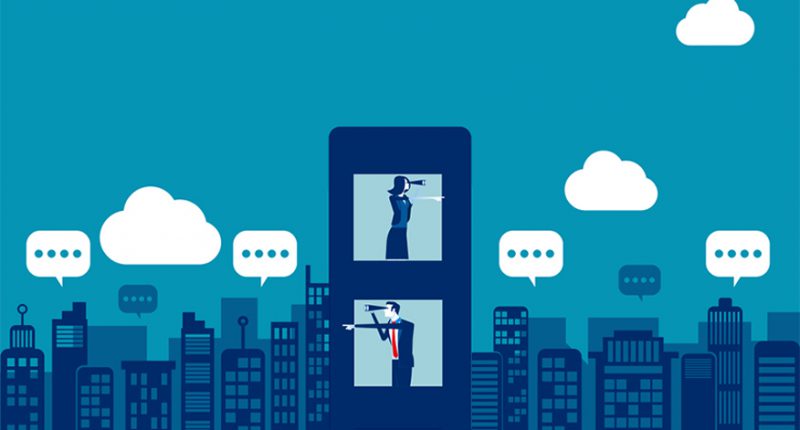 In this step, you should pay attention to some aspects such as:
Decipher what strategy your opponent is using, and have effective coping strategies.

Or take advantage of the opportunities that the market has to deal with the tactics of competitors.
You can completely use additional tools to find and determine the marketing strategy that your competitors are applying to market customers not only on the Digital platform. From there, your business can determine for themselves marketing strategies that can directly compete and deal with your competitors accurately and appropriately.
Or more simply, you can sign up for emails in your competitors' marketing activities. You can visualize the overview of marketing strategies that rival businesses are implementing and implementing through the emails they send.
>>>  What is ROI? Optimizing ROI in Marketing
3. Communication channel selection
There are many effective marketing communication channels that your business can choose from, from traditional advertising channels through mass media such as newspapers, radio, to modern digital marketing channels such as  SEO ,  SEM,  Facebook Ads or TikTok Ads.
Whatever communication channels you choose, you must determine if they are suitable for your target audience, and are likely to convert from leads to customers.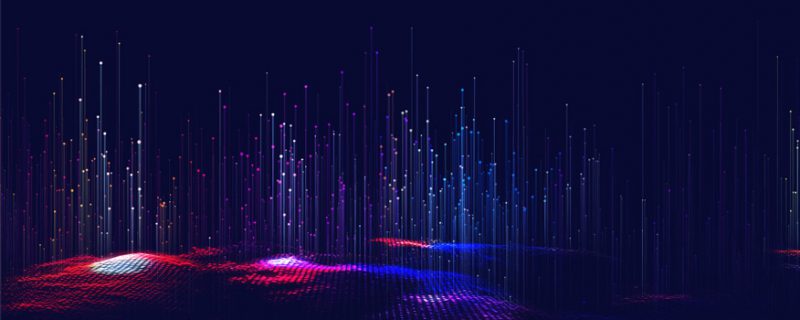 One piece of advice for you, is not to invest in just one marketing communication channel. You can flexibly use many different traditional and online marketing methods   to choose the optimal communication method that best suits the characteristics of your business and the product you are providing.
In marketing, communication channels are divided into three areas, including  owned media  ,  earned media  , and  paid media  . spend money). Often businesses use 2:1:1 tactics to choose and invest in appropriate marketing channels, namely:
2 corporate communication channels (owned).

1 channel of communication (earned).

1 paid communication channel.
4. Determine the "sales funnel" of your business
One of the effective ways for your business to correctly set up a marketing strategy is to define the "sales funnel".
Usually, businesses rely on AIDA model (including Attention, Interest, Desire and Action) to build their own sales funnel. Each process in the AIDA model is equivalent to the customer's approach and purchase process for the product / service provided by the business.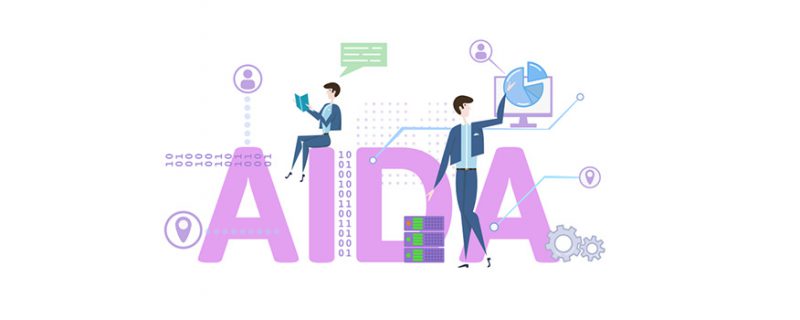 For example, in the early stages of goods, when customers are completely unaware of the existence of the brand, businesses need to use all means to attract awareness and loyalty. interest of the customer. Once customers are interested, you have to make them want (desire) to buy and use your products. That desire must be gradually translated into the action of buying.
Your job is to separate each process in the purchase funnel, determine the appropriate communication channels for each process, and create a "map" of the customer's journey based on the customer's journey. on the above funnel.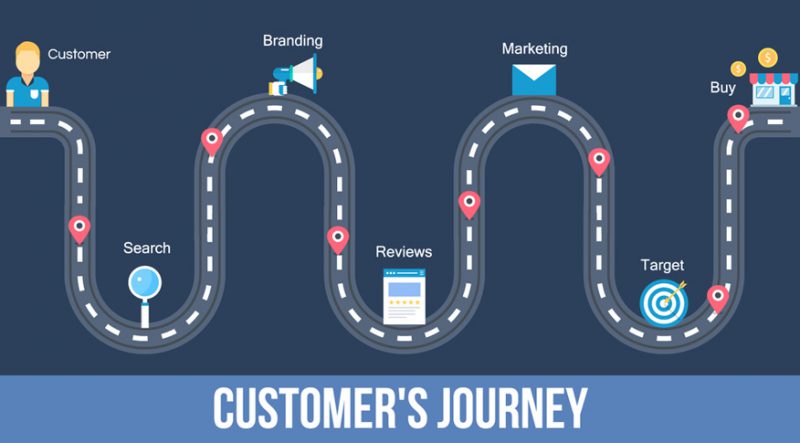 When separating the funnel, businesses will definitely find the weakest point in their business operations, take appropriate action, and ensure a smooth transition.
5. Set marketing goals based on the SMART model
You've probably heard the name SMART model in goal setting and development. The SMART model is a popular model, often applied by businesses to build goals for important strategies.
SMART  is an acronym for four elements:  specific  ,  measurable  ,  actionable  ,  relevant  , and  timely  . These are the elements that must be present when businesses build a specific strategic goal.

According to SMART, a goal when defining needs to be specific, not too general; it has metrics that can be measured through add-on tools. It must be realistic with the situation and current status of the business, directly related to the problem the business is facing, and have an exact timeline for completing the set goals.
A good example of a good goal is:
I want this article to be on the top 1 keyword "marketing strategy" in Google's results table right in 2019.
To build an effective marketing strategy, businesses need to clearly define who their target customers are, understand competitors' competitive strategies, choose appropriate communication channels, set up sales funnels, and building marketing goals according to SMART model.
>>>  Marketing Mix: Concept of 4Ps and 7Ps
Marketing changes in the coming years
Digital marketing, after a fairly long boom, no longer makes big changes. The change of marketing and advertising in 2018 is not only about optimizing the website for mobile user experience, updating Google's algorithm affecting SEO, running Facebook ads, … but now they also develop in many other ways thanks to the advancement of technology.
Here are the 3 main changes in Marketing and advertising in the coming years:
1. User's Security
Just now, Facebook's disclosure of users' information has caused a serious crisis for this billion-dollar company. It is known that the problem of advertisers using information from third parties to advertise to users is not uncommon.
This Facebook scandal has certainly raised many doubts for many people and the legality of using personal information. It is quite doubtful that Facebook's advertising money is still trusted by marketers to use in the future?

Because of the increasing demand for security on the Internet, you should probably consider minimizing repetitive forms of advertising that are annoying for viewers, refer to other potential channels such as Pinterest, Tumblr , Instagram, .. to be able to choose for your marketing distribution channel.
>  Crisis management planning and process
2. Online videos.
Users interact more with visual content than text has proven over the years. Now, video is a new trend. If you're not focusing on quality video content, you're falling behind.
Numbers never lie, according to a Buffer study from 2016, 80% of marketers want to produce videos with engaging and creative content. In which, up to 42% want to hit the online video segment.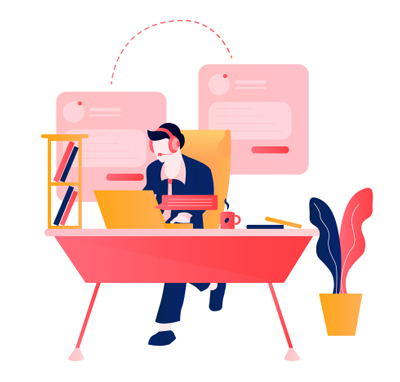 Facebook also reports that online videos are viewed 3 times more than traditional videos, attracting 10 times as many interactive comments. Online video is attractive because it's real, real, and "imperfect".
There are many tools to support you to make live videos and then post them on many different groups, attracting significant viewers.
3. Artificial intelligence (AI) – Artificial Intelligence.
Do you think it's too early for AI – Artificial Intelligence to influence marketing and advertising? Completely wrong. Artificial intelligence has entered our daily lives in various forms, and is quickly becoming a game changer in corporate marketing and advertising campaigns.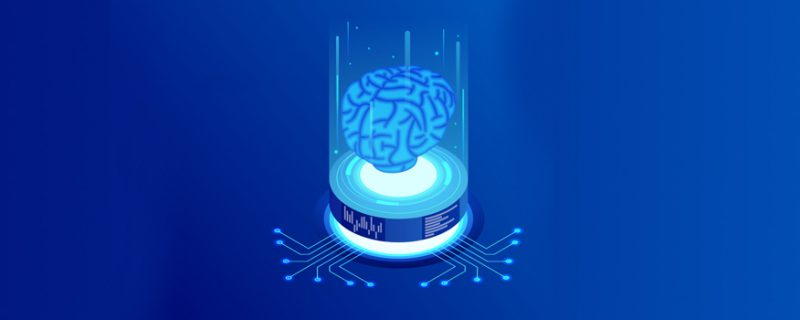 AI marketing is a great combination of digital marketing and data analytics. Technology allows marketers to find customer insights accurately, thereby providing the most practical value.
Another advantage of AI is that thanks to the automation, you do not need to spend too much time and effort to operate. So why not immediately apply AI in your marketing strategy?
Hopefully, the above article will be an effective support tool to help your business develop a suitable marketing strategy in the future. Discover more  marketing knowledge  at  Malu  's  blog .