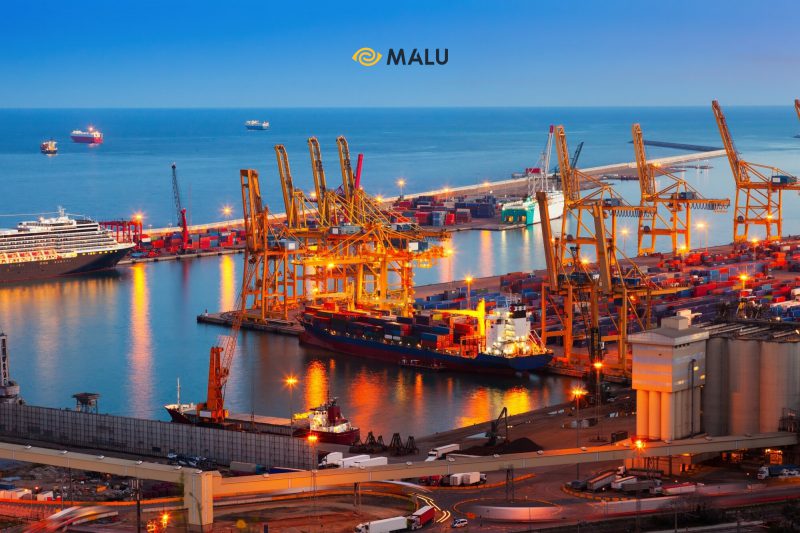 In Vietnam, Trade Marketing is no longer a new term but has not been widely used by businesses. However, in terms of its intermediary role with sales and marketing, as well as the effectiveness it brings, trade marketing is becoming increasingly important for any business.
The following article will help you understand the concept of trade marketing, as well as all the aspects related to this concept, the benefits it brings to businesses and stakeholders, and more importantly. All of them are strategies that can help you maximize the returns from trade marketing.
What is Trade Marketing?
Trade marketing is a marketing model commonly used in business-to-business (B2B) transactions. The goal of trade marketing is to mediate the supply and sale of products between businesses and their partners, in order to help partners sell your products to their customers.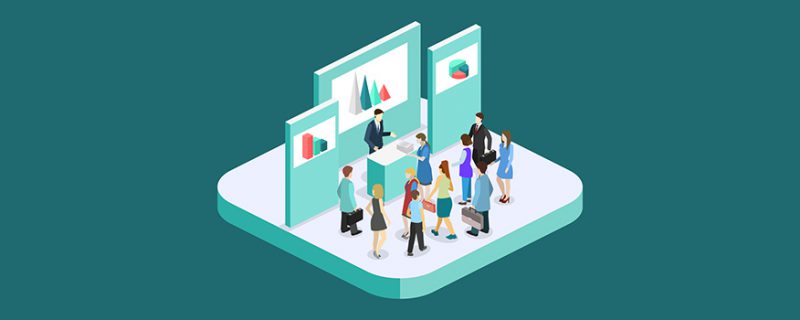 In other words, Trade Marketing is the implementation of strategies to optimize the sales experience of businesses and product distributors, helping to increase sales and profits for both parties.
>>> Basic definition of Marketing:  What is Marketing?
Who uses Trade Marketing and how to use it?
Manufacturers are the main users of trade marketing. For manufacturers, the goal of trade marketing is to stimulate demand for their products with supply chain partners.
A supply chain partner is an individual, or business, involved in the distribution of your business' products to the market.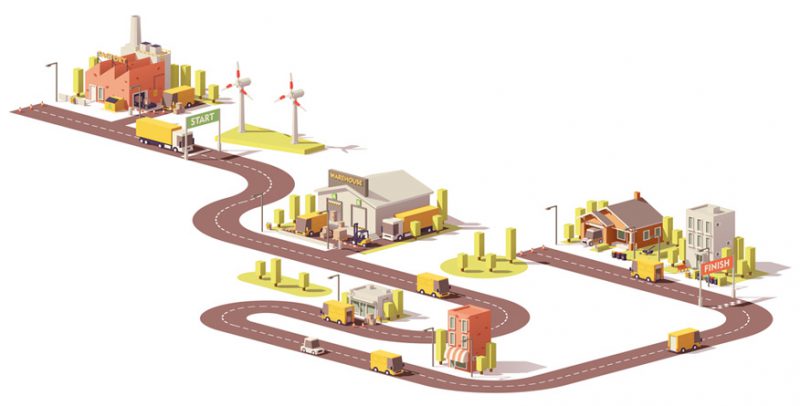 Simply put, the process of trade marketing works like this:
In order for the product to be available for sale, the retailer will have to buy the goods in bulk from the distributors. Accordingly, the distributor here can be the manufacturer of the product, or it can be the wholesaler, the intermediary distributor. And finally, retailers will sell products directly to the end consumer.
Therefore, manufacturers need a trade marketing model to establish and build demand for products with their distribution partners. If this chain of links is effectively optimized, everyone will make their own profit, and be happy with it.
Who are the product wholesalers and distributors?
The aforementioned business entities act as intermediaries, connecting manufacturers and retailers.
They buy products in bulk (wholesale), and supply that product to retailers, so that the product can reach the end consumer.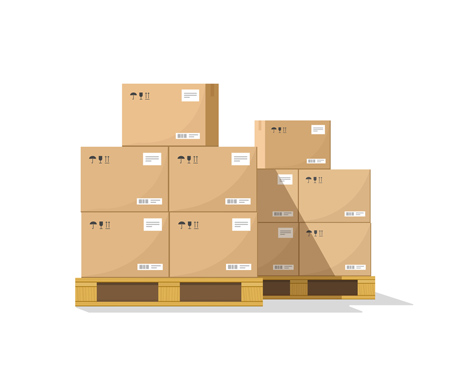 What is the difference between a wholesaler and a distributor?
The common goal of both wholesalers and distributors is to sell to the end consumer. However, with distributors, they can provide some additional services.
With distributors, they can often be more active in distributing products. For example, distributors often actively seek sales opportunities in the market than mere wholesalers, such as participating in industry events, promotion fairs, etc.
However, in this article, we are only interested in the aspect of supplying goods directly to consumers of the two businesses mentioned above. So we consider the goal of wholesaler and distributor here to be basically the same.
>>> Learn more about basic marketing knowledge:  Marketing Mix
Why do manufacturers need trade marketing so much?
After learning about the concept of Trade Marketing, one of us must have raised a question: Why does a product or service need to be marketed before it reaches the consumer?
Whether the product is purchased by a retailer from a wholesaler, an intermediary distributor, or directly from the manufacturer of the goods, it is clear that the retailer must select the best places to produce the goods to deliver it to the end consumer.
Therefore, retailers have a great power in the supply chain of goods.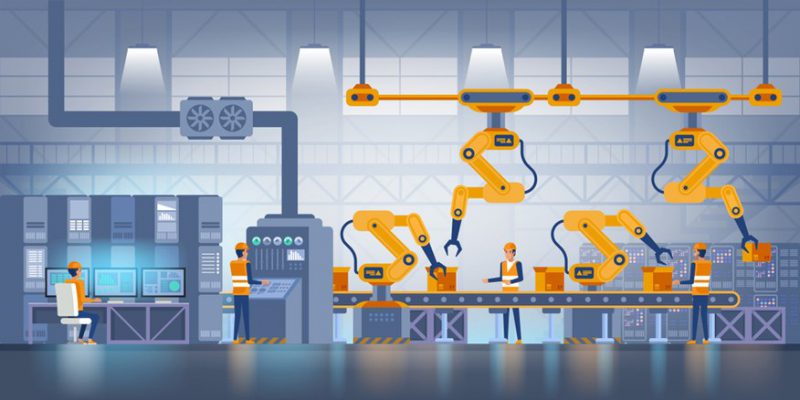 This forms an extremely fierce battle between manufacturers/distributors to have their products prioritized on the shelves of supermarkets or retail stores.
>>>  Secrets of mini supermarket business
And Trade Marketing is the key that differentiates the manufacturers/distributors of goods, helping them gain an edge over other competitors.
Manufacturers that do not apply Trade Marketing strategies are putting themselves at risk above all else, because they are the only ones doing it in the market. Those risks are:
1. Competition
Competition among commodity producers is extremely fierce, even in the seemingly peaceful and quietest niche markets.
Retailers need to have confidence that the product they are selling on the shelf will definitely sell, and marketing is what makes the difference.

2. Space
To be fair, retailers and dealers only have a limited amount of space to display and offer merchandise. Trade Marketing makes your products more attractive to distributors, wholesalers and retailers.
An effective trade marketing campaign can determine that the products you produce can not only appear the most on the shelves, but also appear in the most prominent, most solemn places in the store.
The importance of Trade Marketing
The problem of competition and limited product "offers" are not new. Therefore, Trade Marketing must have been considered a top priority in the  marketing strategies  of commodity manufacturers.
However, it was not until the 90s of the twentieth century that businesses really cared about the concept of trade marketing and put it as a trump card in creating competitive advantages.
In the past, manufacturers held very strong bargaining power. The power shift has gradually appeared in recent times. Currently, the most powerful power is in the hands of retailers.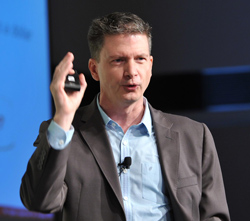 Trade Marketing expert Mike Anthony has a few words to share about this marketing strategy:
"The importance of Trade Marketing became clearer than ever when businesses in the  FMCG group  (businesses providing fast moving consumer goods) began to have concerns about their core business issues. close"
According to Mike, 3 things that FMCG businesses worry about include:
1. Market fragmentation
Faced with technological improvements in recent years, large businesses worry about how they can reach in front of a group of customers using many different communication channels.
Previously, businesses had more than enough resources to reach a large group of customers, with only a small number of communication channels.

Times have changed, communication and marketing have become more difficult than ever. Customers can now access a variety of communication methods and are no longer concentrated in one large group.
The cost of communication activities has increased significantly, keeping the existing customer groups of the business (such as in retail stores) is therefore more valuable than ever.
2. The popularity of the management philosophy "by basket"
Since the 1990s, businesses have started to apply the philosophy of managing goods in groups and specific categories, instead of just managing them as individual commodity entities.
For example, when we look through the hygiene section of a supermarket, we often think of products like toothbrushes, toothpaste or dental floss. However, we still have a need to buy other products, indispensable in any family's bathroom, such as shaving cream, deodorant roller, etc. That's why businesses are turning to management to a group management philosophy.

This shift in management philosophy raises two major problems:
The first  is a complete change of endogenous relationships in the supply chain of goods.
The bargaining power between manufacturers and supply chain partners is no longer simply negotiating about individual goods, but a "group" of many different products and goods. Manufacturers certainly want retailers to be interested in the carts they are supplying, rather than individual product items.
Second,  that is the importance of helping the product stand out from the crowd.
The group management philosophy makes brand marketing more important than ever.
Your business is forced to promote its brand more than competitors, there is no other option for business.
3. Consolidation between retailers
Since the 1970s, many large retail corporations have believed that the best growth strategy for them is to merge, or acquire, smaller retailers to increase their strength. The 90s saw a boom in this trend.
The opportunity for new products to reach consumers becomes more difficult.
In addition, the decline in the number of general invisible retailers puts a great pressure on manufacturing enterprises. They no longer control the game, it is the big retailers who "take the handle".

Accordingly, manufacturers need to build a really good relationship with their distribution partners, if they want their products to be guaranteed to be displayed in the best locations in retail stores. .
The above issues make Trade Marketing more important for manufacturing businesses than ever in the context of fierce market competition, increasing power of retailers, and fragmentation of channels. communication to customers.
Trade marketing methods
There are many different ways to implement trade marketing. In fact, many businesses are applying Trade Marketing related campaigns without realizing its existence.
Basically, Trade Marketing is the problem of how retailers see the opportunity to make money when selling your products, so the message you will convey to them must be really reliable and highly persuasive. .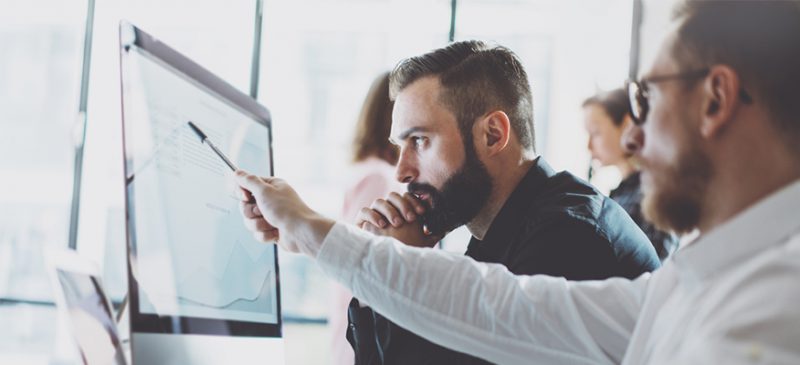 However, for some other manufacturing enterprises, the goal of Trade Marketing activities is to maintain and promote their relationships with partners in the supply chain. Production enterprises participate in trade shows, industry events, and gradually build relationships with partners.
Here are the methods of implementing trade marketing for businesses:
1. Trade shows
Trade show is a smart approach to building a network of relationships with business partners.
Not to mention, if your supply chain partners know about your brand, it's a great opportunity to improve your business' brand awareness.
Industry trade events (such as trade fairs, exhibitions, etc.) take place year-round and in multiple locations around the world.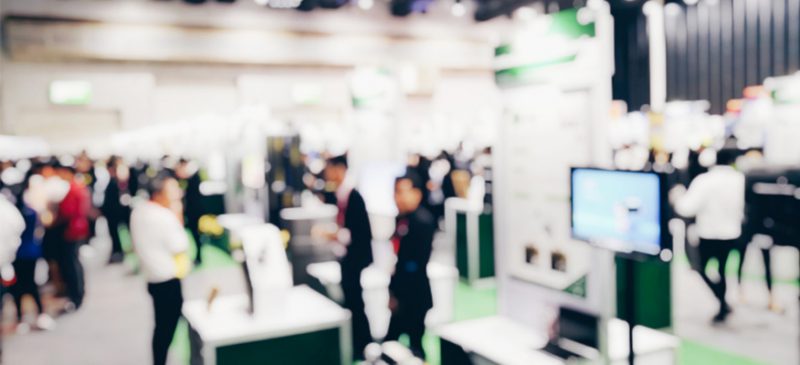 A special feature when businesses participate in trade shows is that they can reach potential customers and partners, are always proactive and ready to establish a relationship with you.
In Vietnam, businesses can register to attend major trade events, such as the Consumer Goods Fair and Trade Promotion organized by VCCI (usually taking place in the first week of January every year). Industrial Goods Market VIIF (takes place at the end of October every year), Vietbuild Construction Exhibition (held in 4 major cities in Vietnam, held many times with a period spanning from April to December every year). year), and many other major industry events.
2. Trade offer
Manufacturing enterprises can completely improve their relationships with supply partners by offering incentives and promotions to encourage and motivate partners to buy and distribute your products to the market. .
The key here is: each of us wants to be cared for and cared for in the most special way.
For example, merchant offers for partners can be implemented in a similar way to traditional consumer offers. Methods here can include discounts, discounts, preferential shipping policies, shipment returns, etc.
3. Newspapers and industry websites
Advertising and implementing communication methods in newspapers and industry websites will help your business attract attention from supply partners.
Advertising can be expensive, but the benefits it brings make it worth spending money, and PR will help improve the reputation and image of the business.
>>>  Build an effective PR strategy
4. Brand
Marketing will only be effective if the brand that the business promotes is strong enough.
Supply partners have only one desire: For the products they sell on store shelves to be consumed by consumers. What better way to motivate consumers to buy than to establish and build consumer loyalty with your brand?
5. Relationships
The goal of Ttrade Marketing is to establish a Win-Win relationship between manufacturers and supply partners.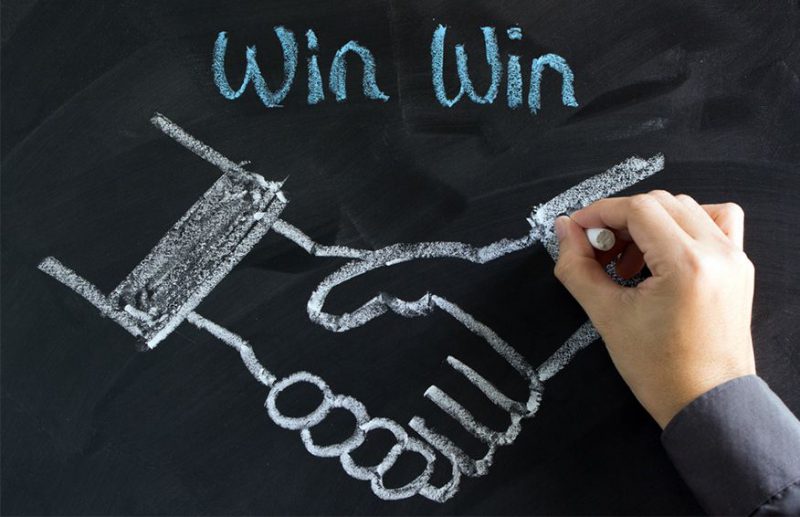 In other words, the stakeholders in the supply relationship must work together so that each can achieve their own goals, while contributing to the success of the common goal: revenue-generating products and high profits.
6. Continuously survey the market
Because information is power, the more businesses understand the market and target customers, the more they can make reasonable adjustments to their products, set up marketing campaigns that match their tastes, and have the opportunity to appear in the most prominent positions on supermarket shelves.
7. Digital marketing
Businesses can fully take advantage of the development of technology to deploy trade marketing strategies to partners, such as using social networking platforms, email marketing and using content marketing.
According to Vanessa Fox, former senior leader of PR at Google, 3 key platforms that businesses need to pay attention to when doing trade marketing include:
Website.
Email.

Social networking platforms.
Studies show that businesses that use digital marketing have 2.5 to 3 times higher sales metrics than businesses that don't.
In addition, using digital marketing also helps businesses and partners proactively capture the effectiveness of implemented marketing campaigns. From there, businesses and partners can quickly make appropriate adjustments in case of need.
>>>  Understand and do Digital Marketing
7 Steps to set up a Trade Marketing strategy
Here are 7 important steps for businesses to set up an effective trade marketing campaign.
Step 1: Do a market survey
You need to understand the audience to whom you will convey your marketing message.
At the same time, you need to collect the characteristics of the target customer, as well as their wants and needs related to the product that you offer to the market.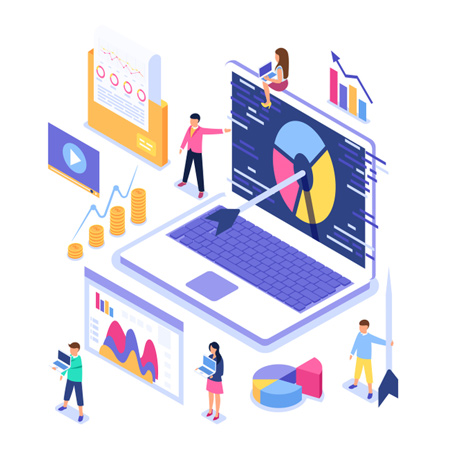 In addition, market-related aspects to consider include:
Competitors: Competitors that are doing well, not performing well.

What opportunities can businesses take advantage of from the market?
Step 2: Understand shopping behavior
Where do consumers of your business products often shop, what are their buying behaviors, what strategies can be applied to drive their shopping behavior?
Step 3: Product development (if necessary)
After understanding the wants and buying behavior of consumers, your business needs to make the necessary modifications to adapt to the needs of customers.
Step 4: Pay attention to the brand
The first impression is what helps your brand attract the attention of consumers.
A stylish identity, a consistent, clear message, and interaction with consumers is the way for your brand to stand out and stand out from the crowd.
Step 5: Set up the quantity of goods to be distributed with the supply partner
Your business needs to clearly determine the quantity of goods that you can supply and negotiate with supply partners. This step is very important, because partners have great power in arranging your goods on the shelves.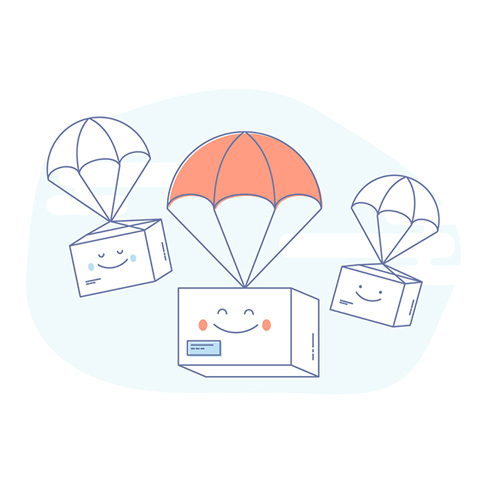 Balancing the interests of both parties is necessary to ensure your goods have a strong foothold in retail stores.
Step 6: Identify PR and communication strategy
Trade marketing should include strategies that can be applied across digital and traditional channels.
>>>  Handbook of Online Marketing
You should plan your strategies over an implementation period of 3 months. Communication activities you should consider doing may include:
Participate in trade shows.

Call to invite suppliers.

Social networking platforms.

THIS.
Step 7: Deployment
Implement the plan, review the problem and make appropriate modifications. The necessary tools to support trade marketing such as
Build an effective website.

Apply many social networking platforms.

Email marketing setup software.

Landing page to attract potential customers / partners.

Featured content.
Regarding traditional marketing channels, businesses need to have:
Poster.

Communication table.

Kiosk (POSM)
Banner.

Standee.

Brochure.

Leaflets.

Card visit.
The important thing here is that the add-ons are different, stand out, and effective. You should remember that the quality of your business's product is not necessarily the most important factor when communicating about the product, the most important thing here is that the message and marketing content must be memorable, and attract attention. viewer's intention.
Benefits of trade marketing
Benefit 1:  By increasing sales for the supply chain of goods, trade marketing ensures that the supply of products of the business always meets the demand of the market.
Benefit 2:  If the marketing campaign is good enough, the retailer will promote the supply of your business' products to the market, contributing to creating a competitive advantage for your business.
Benefit 3:  Trade marketing helps to establish and maintain relationships between elements in the supply chain of goods, bringing many benefits to your products and brands.
Benefit 4:  A successful business can use trade marketing strategies, but they do not necessarily understand how to implement those strategies properly. This is a golden opportunity for your business to break through.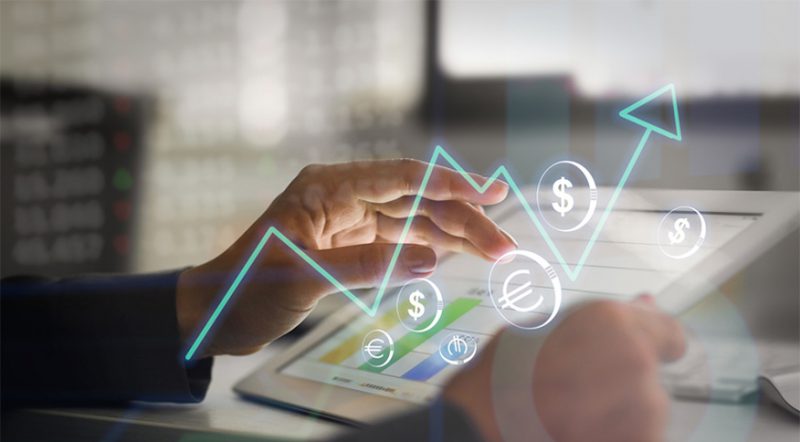 Benefit #5:  Trade marketing helps businesses make a profit, even though they don't have much idea about the end consumers who will use their products. If the above problem can be overcome, the business can also earn more profits.
Benefit 6:  Trade marketing helps to reduce the need to make assumptions (or predictions) in marketing, especially useful in implementing marketing campaigns when your business has not yet envisioned the audience. Who is the end product.
Benefit 7:  When the opportunity for your business to remarket your products to customers is low, trade marketing is a good alternative to help your business grow.