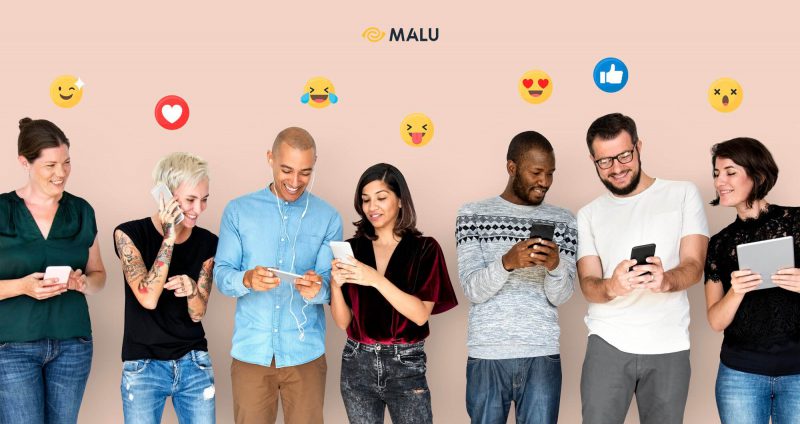 Whether you're a beginner with Content Marketing, or an "old fox" in the world of content making, it's never too late to review your entire content strategy, always making sure it's up-to-date and creative. and convey the strongest messages possible.
The market is becoming more and more competitive, according to the Content Marketing Institute, marketers of the  top B2B companies  report spending  40% of their budgets on content marketing as of 2022 – a 10% increase year-over-year. 2021.
The first step to catching up with the competition is to have a smart, well-organized Content marketing plan. Explore with Malu in this article.
>>> Related articles:
What is Content Marketing?
Content Marketing  is branded as a  marketing strategy  focused on creating and distributing valuable, relevant, and consistent content to attract and retain a predefined target audience – and ultimately, to motivate the customer's next actions according to the intention of the content creator.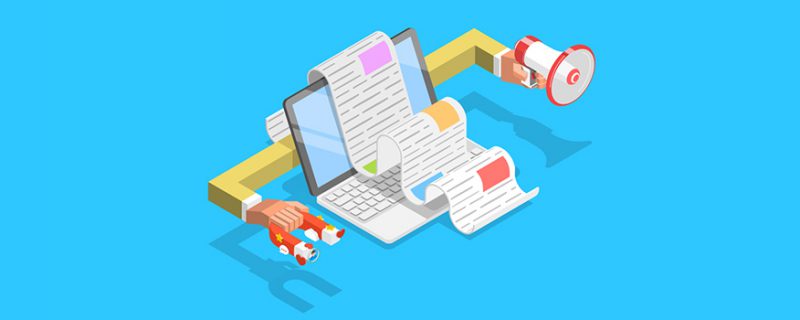 Some other definitions of Content Marketing
Here are a bunch of other content marketing definitions. You can completely refer to the views and perspectives below to understand more deeply the essence of this concept
"Content marketing is a marketing process within an enterprise that produces and distributes relevant and valuable content aimed at attracting, engaging, and interacting with well-defined and understood potential customers. ." –  

Joe Pulizzi

 , Content Marketing Institute

"Content marketing is the production and sharing of valuable content for free, to attract and convert readers into customers, and customers into repeat customers. The type of content you share needs to be relevant to the product or service, in other words, you are "educate" your readers so that they understand, love, and trust your business." –  

Brian Clark

 , Copyblogger

 "Content marketing is about solving the same problems your customers have with your product through the content you create and distribute." – Jay Acunzo, Unthinkable

"Content marketing is a strategy of producing and distributing information to build trust and credibility among potential customers." –  

Neil Patel

 , Crazy Egg & Hello Bar.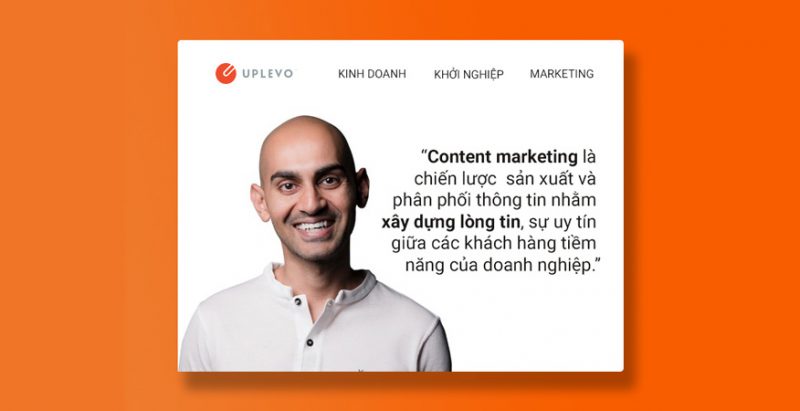 What is Content Strategy?
Content strategy refers to managing content across multiple platforms. It is an integral part of the overall marketing plan of the business, helping to show the market who you are, and what value you bring.
No one can deny how important content creation is to the growth of a business, but in order for content to be effective, it needs to be purposeful when planned. clear and specific plan.
All content marketing jobs will start with customer research
To be able to create content that interests readers, meet the goals of content marketing, and help your business grow, you need to have a deep understanding of your needs and pain points. are encountered).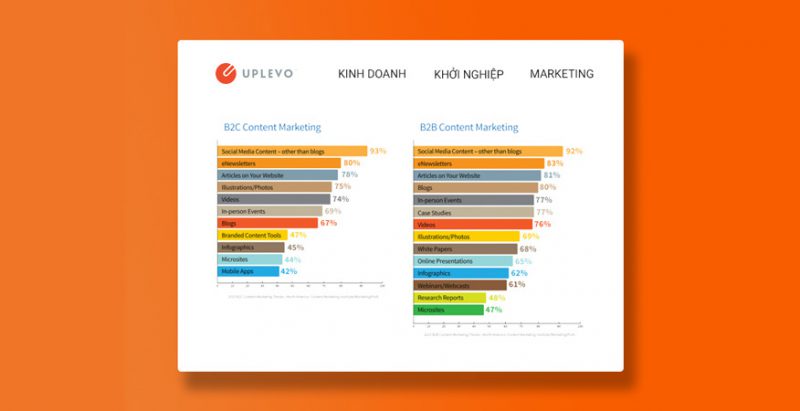 Many small businesses, online sales, online businesses when doing content marketing skip the research step to really understand their customers.
There are several ways for you to do market research without spending too much. Do it right before you start building a content development plan for your business.
There are a few extremely important questions that you need to address:
Who is the target customer?

What do they care about?

Why are they different from other target groups?
Customer research may seem time consuming, but it will save you considerable time in the long run.
>>> Learn more about  PR – Public Relations
Who do you create content for?
Who is the target audience for this content? How many readers are you making content for? Businesses can have more than one customer segment, so your content strategy needs to cater to more than one audience.
Using a variety of content types and channels will help you deliver valuable content to each audience.
>>>  A Comprehensive Guide to Online Marketing
Does the content solve the reader's problem?
Ideally, your product or service fully solves the problems you know your audience is having. Similarly, your content also needs to solve problems from customers, to help them make decisions more easily.
An effective content marketing strategy will support both audiences: people who don't know about the problems they are facing, until they come across your product; and people who already know about their problems, and use the product to overcome them.
What makes you stand out?
A competitor may have a similar product to yours, which means that potential customers need to know what makes your product better – or, at the very least, different. This is where content comes in, to enhance the competitive advantage you have.
Which content format to choose?
In what format will your content be generated? Infographics? Video? Blog post? Once you've identified the topics you want to build on, you'll need to determine what format to best represent it.
Blog Posts

Emails
Ebooks
Checklists
Podcasts
Infographic
Slide – Powerpoint
Video
Case studies
Where is your content distribution channel?
After producing content, it only accounts for 50% of a content marketer's workload.
You need to make sure that the content of new articles published, will have people read and see them. Therefore, the content delivery process will take up the other half of the workload.
When it comes to content distribution, there are quite a few different channels for you to go through.
But before that you need to answer the question:
Who is this content for?

What is the purpose of this content?
Answering the above 2 questions will help you choose the most suitable distribution channel
Some marketing channels will be suitable and attractive to different demographic groups. The customer research process above will help you make the right selection decisions.
Why is building a content marketing strategy important?
Content Marketing helps businesses own quality, natural traffic to the website to read articles without having to spend a dime to advertise. If you create enough content that brings value to your readers, their self-image of a brand will become even better.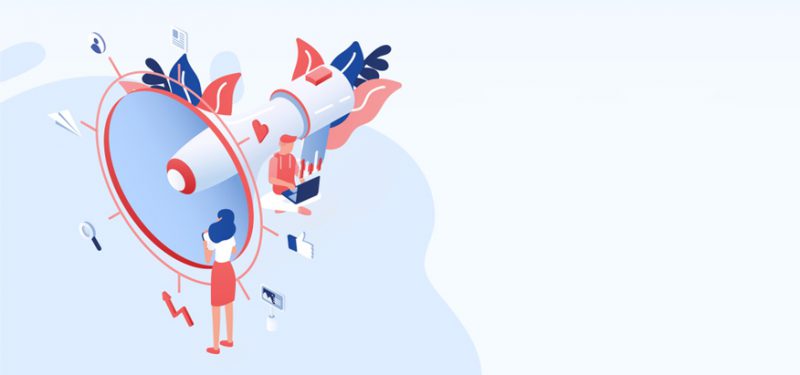 Content marketing is not only a means of attracting potential customers – it is also a powerful assistant to help "educate" potential customers, creating clear brand awareness and trust. thought.
In the midst of a crowded digital environment, it is essential for businesses to build trust from customers and partners through the content element. According to a study from Lyfe Marketing, a leading agency in the US, up to  78% of customers know about businesses through websites, or articles related to them, rather than from traditional advertising.
Next, content helps businesses increase conversion rates significantly. A study from the Content Marketing Institute showed that  61% of customers in the United States decide to buy after reading recommended articles on reputable blogs.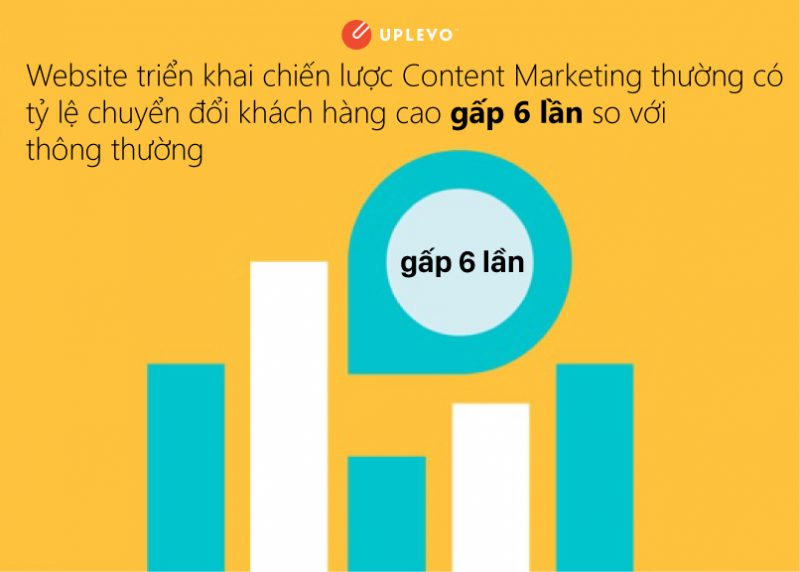 And finally, quality content really optimizes your SEO performance. In fact, a content with useful content, delivered in a variety of forms increases the  chance of the article being 434%  to the top of hot keywords at Google. SEO is an effective way for businesses to increase their presence to customers.
Some of the other benefits that they really bring to businesses
Building 

brand identity

 for business

Increase the number of followers in the email list

Build followers on social networking sites

Increase sales revenue

Improve customer return rate

Increase the number of referral customers

Build a professional network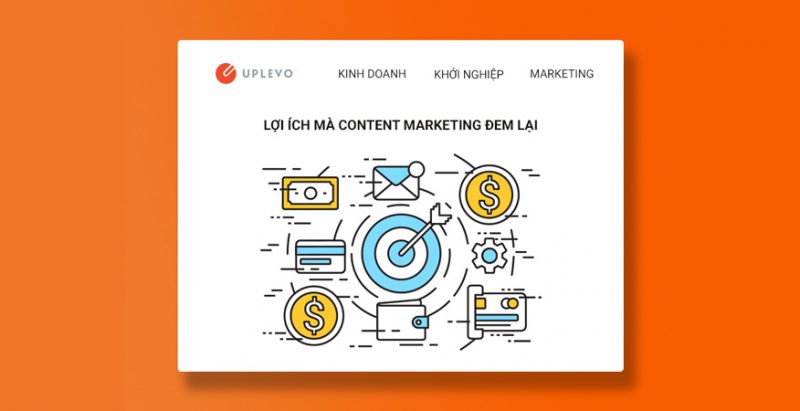 Content marketing is an extremely powerful weapon to help build the image and profile of the business. By consistently creating relevant and valuable content for a target audience, you can become an expert in that field.
Content Marketing Strategy Research
Step 1: What do you want to achieve?
The first step in the process of building a content marketing strategy is to clearly define your meaning and goals. A general goal can take the form of increasing traffic and growing your business, but the more specific your goal is, the more impressive and responsive the content will be.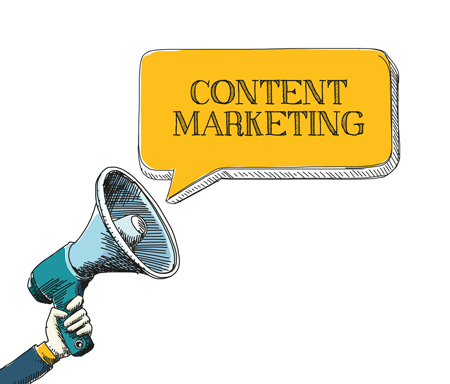 Define the goal, meaning of the content as detailed as possible.
Step 2: Who do you want to reach?
Determining the target audience is also a prerequisite for an effective content marketing campaign.
Understanding the needs and goals of the customer, capturing the customer persona and their behavior not only helps you to have the right content approach, but also the sales process will be improved. .
Step 3: Find the "detonator"
Triggers are the events that users search for most on the Internet. For example, nobody wakes up one fine day and decides to research diabetes or look for a new bike. Events or "triggers" will encourage users to search more.

Understanding what triggers your target audience will help you create a highly effective content marketing strategy.
You can find search trends  HERE
Step 4: Characteristics of content marketing
To build unique characteristics, personality and style for content is not easy to do.
Consider factors such as tone of voice, value, and style of writing. What tone of voice, what writing style will attract the most readers, achieve the goals of this marketing campaign the most. A unique feature in the content will make it easier for customers to visualize themselves, and create a connection with the content more.
Step 5: What types of Content Marketing should be written?
The next step is to decide what content you need to build. What topic, message, information do I need to convey to the reader? A very effective way to identify topics your readers are interested in is to do keyword research on search engines.
The keywords that have a large search volume prove the attractiveness of that keyword, why not start writing those content that are attractive and interesting.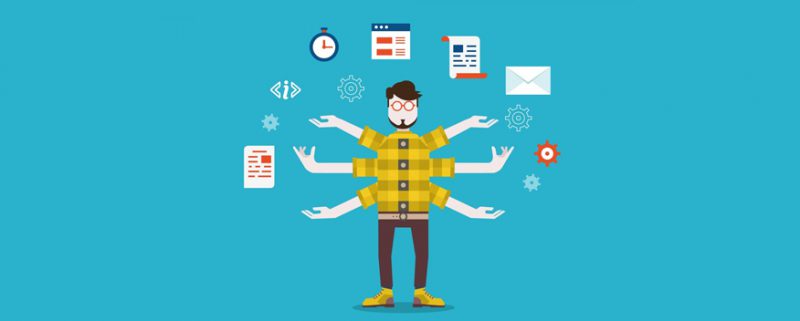 A recent study by Outbrain shows what kind of content marketers plan to do in 2018. The order is: Video first, then blogging, writing articles and finally slideshow, ebook.
Also consider the actions you want your readers to take when interacting with your content.
Step 6: Format Content to build
Once you know what content topics you will be working on, the next step is to define the format to implement them. Should this content be published in an ebook, video, photo, infographic, slideshow, blog post, conference or live stream?
Based on specific goals, research as well as understanding target customers, determine the type of content that will bring the most effectiveness to publish.
Step 7: How to make Content more creative?
This step number 7 can be added to any marketing planning process. Once you have your ideas, themes, and formats, consider the creative elements you can add to it.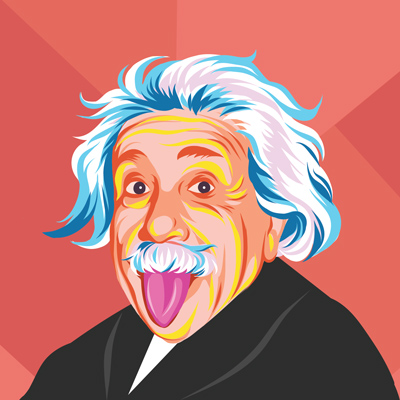 How to set title? Approach thinking? Writing style, .. are things you need to put on the table to think.
Step 8: Start making content
After 7 steps, now is the time to start building your content. Remember the 5W1H rule: Who, What, When, Where, Why and How.
Step 9: How will the content be promoted?
Good content if not accompanied by specific promotion plans will not be effective. Consider paid channels, organic channels.
Use social networks to convey messages, integrate share buttons on content pages.
Effective content strategy
Take the time to research and plan a specific content marketing strategy. Because the business trend in this era will be based on the digital platform, where content is the main weapon of battle.
An average Facebook user has more than 200 connections to other people, to fanpages, groups, events. In addition, in the US alone, there are more than 30 million blogs with articles updated daily/weekly. To be competitive, you need to have effective and unique strategies.
4 reasons why content is less attractive
As a marketer, everyone will spend a large amount of time, effort, and sometimes money to publish effective content or marketing campaigns to customers. But sometimes it is not enough to attract them to the next step in the buying journey because the content is less attractive.
Here are 4 main reasons why your content is not working.
1. Content is not relevant
Not all of your customers are the same. They have different needs and wants. At the first stage of brand exposure, they are attracted to, and look for, definitely different things. So you can't convince all your customers with a single reason.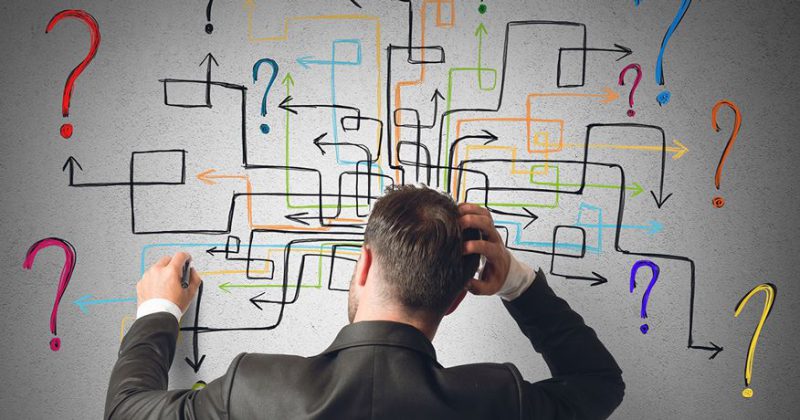 The fix:  Personalize your content to the needs and wants of your target audience. For example, divide their age, interests or behavior into separate groups, then build  focused content marketing  tailored to each of those groups.
2. Your content is out of time
Solution:  Focus on building your inbound channels like website, blog, social. It is full of product information, related frequently asked questions, and contact information. Develop relevant content to increase brand experience, and customers don't have to wait for late answers.
3. Your content appeared on the wrong channel
Maybe you are developing your content on the wrong channels? Older people often use official sources, websites have found information about buying and selling products and vice versa, young people choose more social channels such as Facebook or Instagram to connect.
So who is your target customer, do they spend time watching Youtube every day for you to invest in building videos?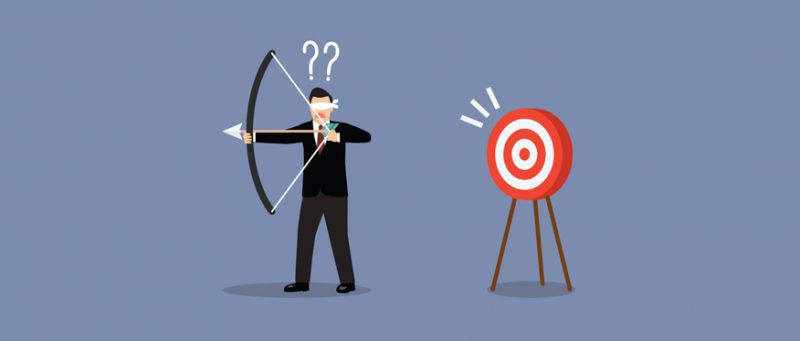 Solution:  Don't guess, ask your customers directly. Through which channel they want to receive information, then develop focused content on that channel to save time and effort. 
4. Your content is inconsistent.
When running a multi-channel marketing campaign, it is absolutely forbidden that you provide inconsistent and misleading information. The content on the channels has different messages, there is no uniformity, making it more difficult for customers to receive and remember.
Solution:  Maintaining the identity of your brand is paramount, so the content you build needs to be consistent, so that customers do not feel confused and have difficulty in brand recognition. .
Which of the above reasons do you face? Are there other problems and better solutions?
5 ways to make content work for you
Without serious investment in how to do content marketing, our brand will be less and less found on the internet, and sooner or later will be surpassed, or never beat.
An effective content is when the traffic flowing in is converted into real customers, and you can control  the  monthly ROI . So our advice is that you need to focus on these 5 basic ways of doing content marketing for your business's growth strategy.
1. Write more valuable content
Sure, they will help you keep your target audience reading on your site. The content should be written longer, more specific and detailed. On average, a blog post is between 300-2500 words in length, depending on the topic you choose. Below 300 words means that search engines will not rank this content highly.

The longer the article, the more depth it will have, and the more likely it is to rank higher. The ultimate goal of content is to keep users reading for as long as possible on your website.
2. Write ideas first, add keywords later
No one can deny the importance of keywords in articles, to rank on search engine results, but don't let them dominate your content. Users use search engines by asking questions, so your content needs to have the answers they need.
Here are a few things to consider before you start writing:
Do I know customer questions? 

 Use Google Trends or keyword research tools to discover what common queries are related to you.

Does the content of this article answer the questions?

Is the content focused on the most important point?

Is this post worth reading?
Write content that fully explains a concept, or solves a specific problem. You will find that just by focusing on valuable content, you will automatically be able to easily add the necessary keywords.
3. Use On-Page Structure to Navigate Readers
Standard on-page is not only good for SEO but also makes it easier for readers to find the information they need
Headers . Card
The Headers tag helps you to identify the important items in the article in a coherent way. Using H1, H2, H3 and H4 tags also helps search engines understand what's in your article and what you'll tell readers in detail.
H2 tag –

  With the main topics in the article

H3 tag –

  Supplement for h2 . tag

H4 tag –

  Supplement for h3 . tag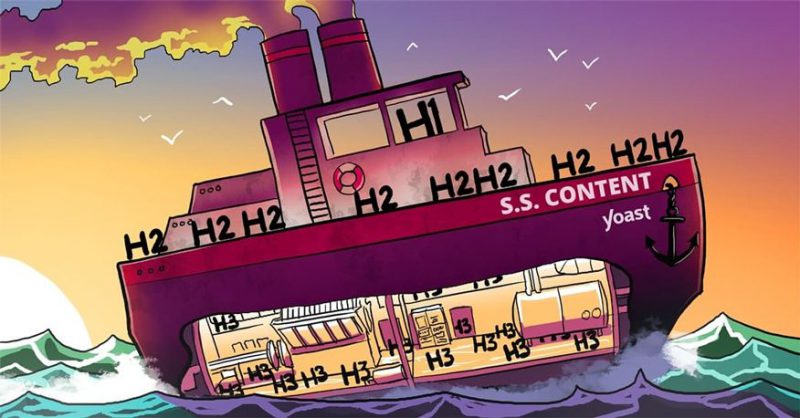 Adding keywords to at least one H2 tag is also relatively important for search engines to understand.
Short
Writing short paragraphs will help the reader's eyes not get tired, and in the process of surfing, still not miss important information. At the same time it definitely helps to improve the user's time on site.
However, it is not advisable to guess at the end of a sentence, this even inhibits the reader. Remember, quality content serves users first, search engines second.
4. Build content for the phone interface
Google announced that optimizing your website for mobile is also an important factor to rank your website. Moreover, more and more people use their smartphones to look up and find information, so if you don't have a reasonable way to do content marketing on mobile, you will quickly fall behind.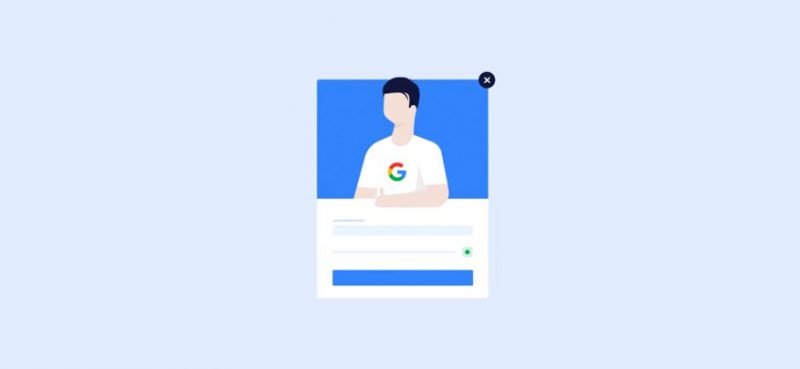 Visit  https://search.google.com/test/mobile-friendly  to analyze your website. It will give results to help you improve your website.
Add web search structures to improve the look and feel of your website on mobile such as:
breadcrumbs
bookmarks

Optimize images on the phone

Use videos or GIFs

Quick share buttons to social networks
5. Understand target audience
You can spend a lot of effort and time writing a lot of valuable content, but if it doesn't align with your target audience, you've wasted a lot of effort.
Depending on your business line, your blog will have many different target audiences. Choose from 1 to 3 most potential audiences, and develop content marketing for them.
>>> Read more articles How to create unique and viral Viral Content
How to build a content strategy?
1. Define your goals
What are your goals when developing a plan for content marketing? Why do you want to produce this type of content?.
Knowing your goals before you start planning will make it easier to determine what works best for your content strategy.
2. Conduct customer profile research
To build a successful content marketing strategy, you need to clearly define your target audience – also known as customer profile – buyer persona.
This is especially important for those just starting out in marketing. By clearly defining your target audience, you can create more valuable and relevant content that they will want to read and generate conversions.
>>> Learn more about:  What is a Persona? Building Customer Portraits
3. Optimizing and measuring the effectiveness of content
Most people will start their content marketing career with blog posts, but now there are countless other content formats for you to experiment with.
For example, if you're tired of doing weekly blog posts, it's also not a bad idea to create an ebook to distill all your blog posts. We'll cover a few different types of content that you can further use in the list.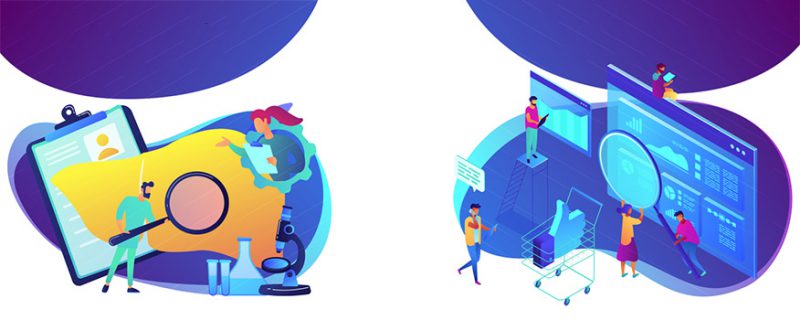 In addition, constantly updating old content is also a plus point in the eyes of both search engines and readers. Take care of the posts on your website carefully.
>>>  A guide to using Google Analytics  to measure the effectiveness of content
4. Choosing a content management system
Having a system where you can centrally manage your content is extremely important. Some of the basic functions of content management include content creation, content publishing, and content analysis.
You can use WordPress for this job.
5. Determine the type of content you want to build
There are many different content formats you can get started with, here are some of the more common:
Blog post

Ebooks
Case Studies
Infographics
Videos
Social Media
Blog post
Publishing blog posts on your own website is an extremely effective method to attract new visitors.
The post should provide valuable content to the reader that makes them more inclined to share the post on social networking sites or on other websites. Blog posts should be between 1,000 and 2,000 words in length, but feel free to experiment to see if your readers prefer longer or shorter posts.
Ebooks
Ebooks are one of the most effective methods of generating leads and tracking you. Ebooks are generally designed to be longer, more in-depth, and published less often than blog posts.
Ebooks are the next step in the inbound marketing process: After reading a blog post (such as this one), visitors may want more information.
This is where the CTA comes into play, directing readers to a landing page where they can fill in their contact information and download an ebook to learn more valuable information. In return, the business has a new lead for the sales team to contact.
>  What are CTAs? 8 types of Call-to-action buttons on websites
Case Studies
Case studies are a great opportunity to tell the story of a certain client who succeeded by partnering with you. Case studies are probably the most versatile type of content marketing because it can be presented in many different forms such as blog posts, ebooks, podcasts… even an infographic.
Your goal when creating content about a case study to build readers' trust in the value you provide should be true.
Infographics
Infographics are a type of content that helps you organize and visualize data in a way that is more engaging than writing a long paragraph to describe. This is a great content format to use if you want to share a lot of complex information in the clearest and easiest way possible.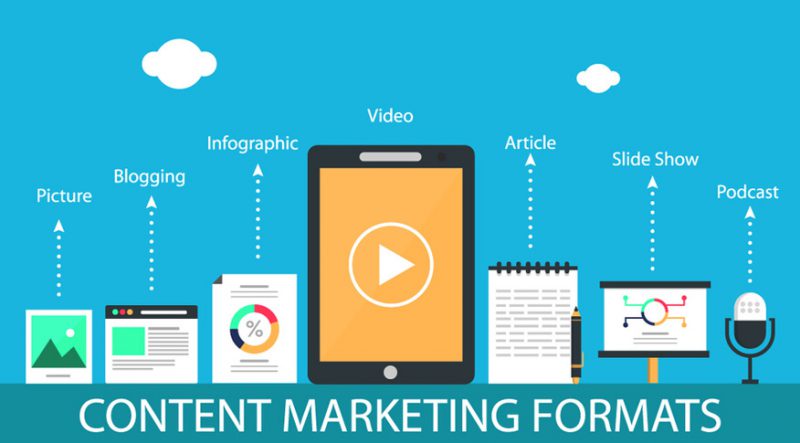 Videos
Video is a highly engaging content medium that can be shared widely across social networking platforms and websites.
Video requires a much greater investment of time and resources than written content, but thanks to that, video is 40 times more likely to be shared by viewers than other types of content.
Social Media
Having a multi-channel platform for content distribution is extremely important, you will probably have to consider constantly transferring many different formats for the same type of content.
Having social media channels with lots of engagement will help your content reach more people. Social networking sites that businesses often use include:
Facebook
Instagram
Twitter
LinkedIn
Pinterest
Snapchat

YouTube (it's still basically a social networking site)
When creating any of the above social media business accounts, it's important to determine whether you need to post the type of content your followers want to see.
For example, on Instagram, users want photos, videos, and more graphics that relate to your recent highlights.
On Facebook, you have more choice in deciding what to post on your fan page: You can not only share your blog posts and website content, but you can also post videos to Facebook, product ads and viral posts.
While the goal of social sites like Instagram or Snapchat is to create a more intimate connection with your guests, your goal on platforms like Facebook or Twitter is to expand that audience, driving traffic. to your website.
6. Publishing and distributing content
The content marketing process doesn't just stop at the production step, it's also about distributing your content to the people who need it.
Email marketing  is also one of the very effective "growth-hacking" ways to increase traffic to your website.
Where to learn more about Content Marketing?
Content marketing has become really explosive in the past decade. And it promises to continue to grow at breakneck speed in the digital marketing era. Here is a series of knowledge pages, about Content Marketing that you can refer to.
Content Marketing Institute
Content Marketing Institute  is one of the leading content marketing websites, as well as a pioneer in this field.
If you are looking for examples, as well as principles when creating content, look no further than this website.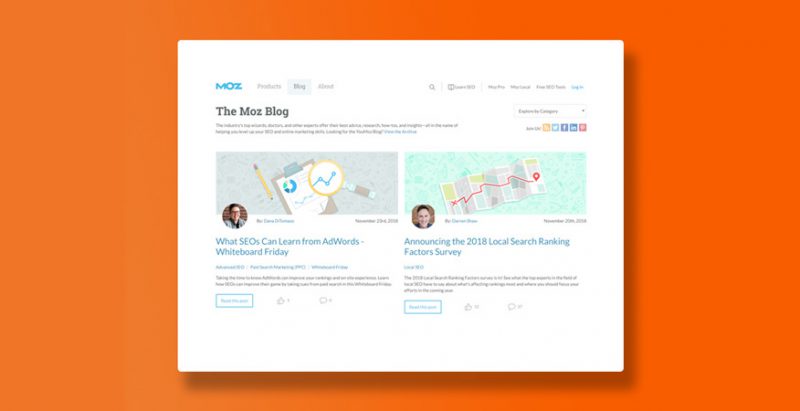 The great thing about Content Marketing Institute is that they focus on building the most practical examples, case studies for your reference.
Moz
When it comes to SEO – Search Engine Optimization, Moz is an expert. In addition to providing one of the top SEO tools, Moz regularly publishes in-depth SEO content, based on their own research.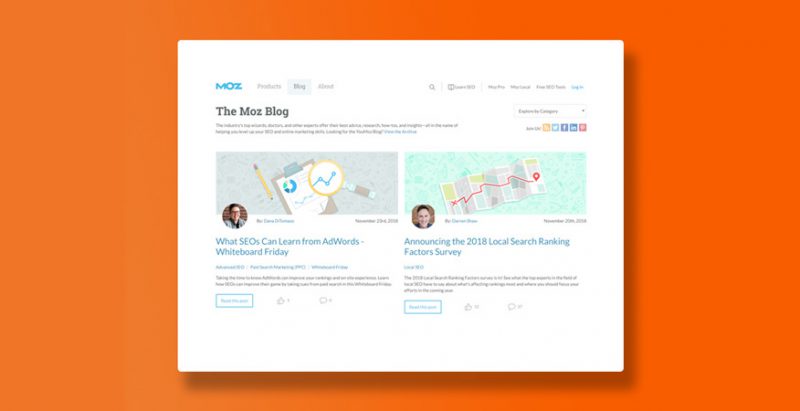 Moz's articles are useful for both beginners and experts in the field to refer to. If you are new to SEO work, do not ignore this website.
ActiveCampaign
At the ActiveCampaign website, they will provide informative content about content, marketing automation, and general marketing knowledge for business owners.