Lazada – one of the "giants" that dominates the marketplace market share in Vietnam and Southeast Asia with strong coverage in many media and is a reputable intermediary that receives the trust of both buyers and sellers. Making Lazada successful cannot ignore Lazada's marketing strategies to spread brand awareness. Join us in analyzing Lazada's marketing strategies in this article.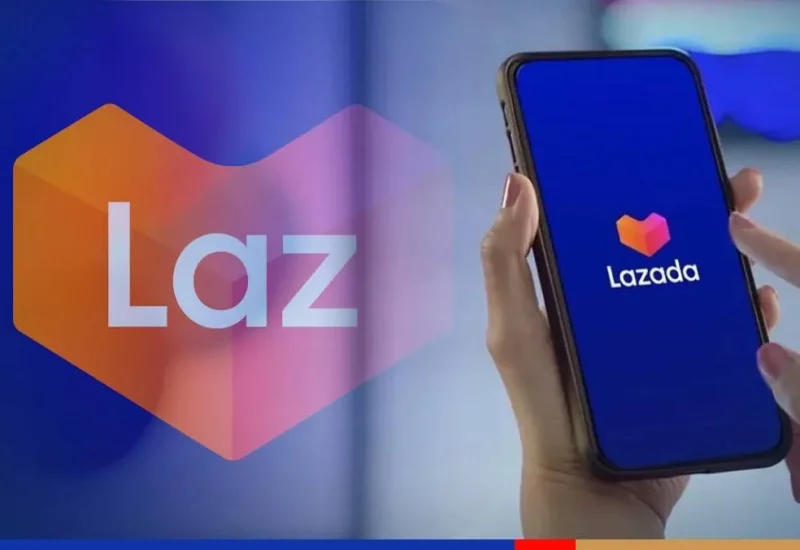 Overview of Lazada
Lazada  Vietnam is  an e-commerce trading platform , providing products in many different industries such as furniture, fashion, beauty, toys, sporting goods, phones and tablets,…
Lazada Vietnam is part of  Lazada Group  – a multinational e-commerce corporation and currently has branches in 5 Southeast Asian countries: Thailand, Singapore, Indonesia, Philippines, Malaysia. Lazada Group is owned by Alibaba Group.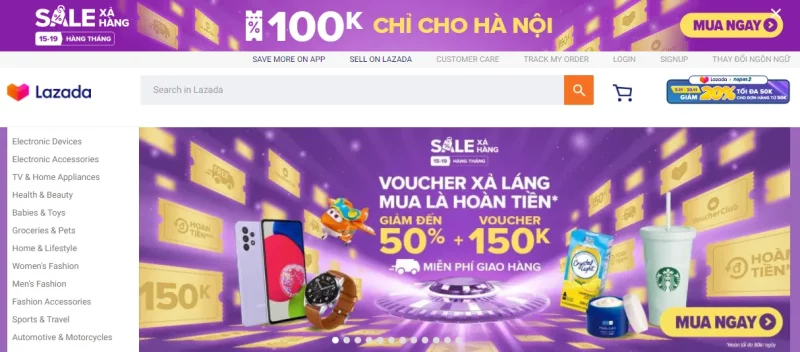 Established in March 2012, Lazada Group is an international e-commerce company founded by Mr. Maximilian Bittner. Then in 2015, billionaire Jack Ma's Alibaba group completed the acquisition of Lazada.
Lazada operates under the marketplace model – an intermediary in the online buying and selling process. In 2016, Lazada Vietnam had up to 35 coordination centers and a Lazada Express shipping team that the company itself supported shipping directly to sellers. Also in 2016, Lazada Vietnam confirmed that it is working with more than  3,000 suppliers  with  500,000  different products . In addition, Lazada also provides sales units with many other services such as professional customer care services, shipping services, and simple payment processes.
Operating with the mission of  "Giving Vietnamese consumers the richest source of goods at competitive prices"  and the vision of  "Becoming the leading reputable sales website in Vietnam" , Lazada is proud to be the supplier Providing customers with genuine products from famous brands such as Apple, Samsung, Sony, Nokia, Cannon… in many different product lines to meet customer needs.
Lazada's position in Vietnam's e-commerce market
Lazada is honored to be the only general online shopping center voted  Trusted Vietnamese Brand 2014 . Also according to the end of 2014 report of research firm comScore (USA), Lazada.vn is the only foreign e-commerce website present in the top  5 retail websites  with the highest number of visits in Vietnam, with 2.3 million visits  /day, ranked second.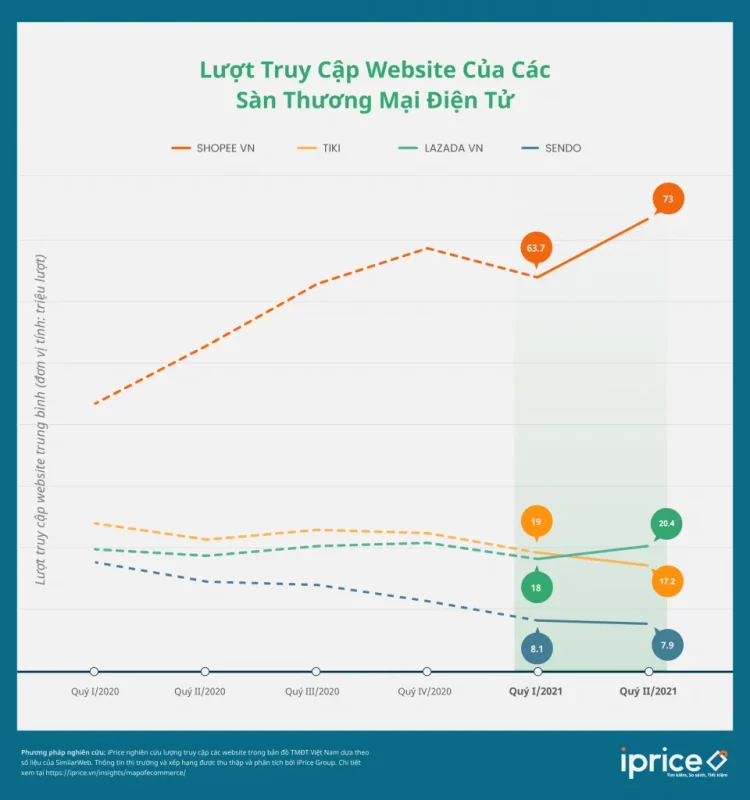 After the second quarter of 2021, according to  data from iPrice Group and SimilarWeb , the total number of visits to the top 50 shopping websites on Vietnamese e-commerce sites reached 1.3 billion. In particular, Lazada rose to 2nd place in the "four horse race" in terms of number of visits on e-commerce websites. Lazada's average website visits reached 20.4 million, an increase of 14% compared to the first three months of the year.
Analyze 4 marketing strategies that help increase Lazada brand recognition
Lazada has dominated the marketplace market share in Vietnam and Southeast Asia with strong coverage in many media and is a reputable intermediary that receives the trust of both buyers and sellers. Making Lazada successful cannot ignore  Lazada's marketing strategies  to spread brand awareness.
Let's analyze Lazada's 4 effective marketing strategies in the section below.
Coverage of Digital Marketing channels
The development trend of technology has made  Digital Marketing  an important part for businesses. Digital Marketing, also known as  online marketing,  includes marketing activities on digital platforms such as online advertising, email marketing, online flyers…
>> Read more articles:  What is digital marketing?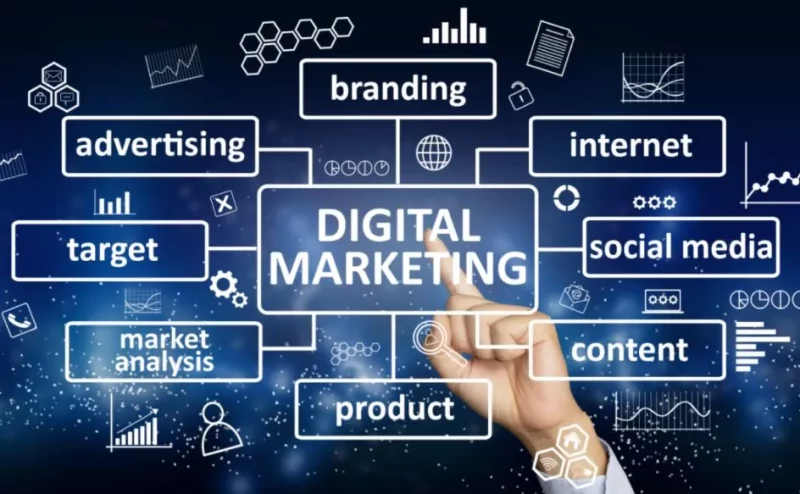 Not being left out of Digital Marketing, Lazada appears in almost all media such as  advertising banners on websites, Google search keywords, social networks, television, online newspapers…  in large-scale sales campaigns. large tissue. Lazada has the presence of Lazada on all media and advertising fronts with the goal of brand coverage and gaining customer trust.
Lazada also focuses on optimizing the website interface, helping customers have the best experience and can easily search for products to buy.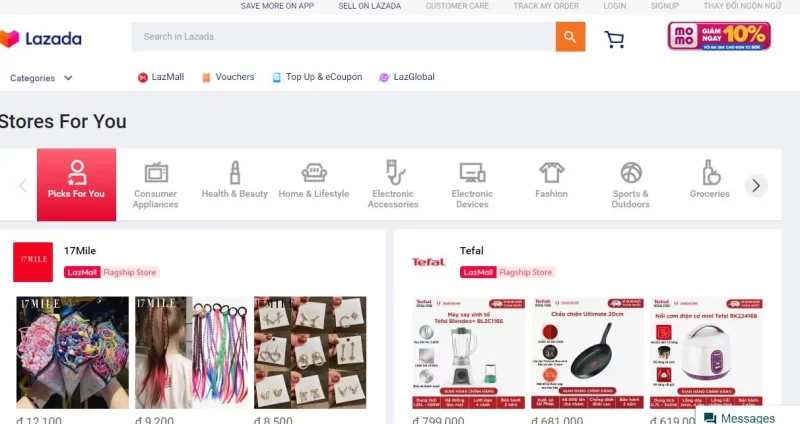 Not only choosing information channels that customers often visit, Lazada also advertises the products that customers are looking for by continuously displaying attractive images and messages, especially Flash Sale products for a short time.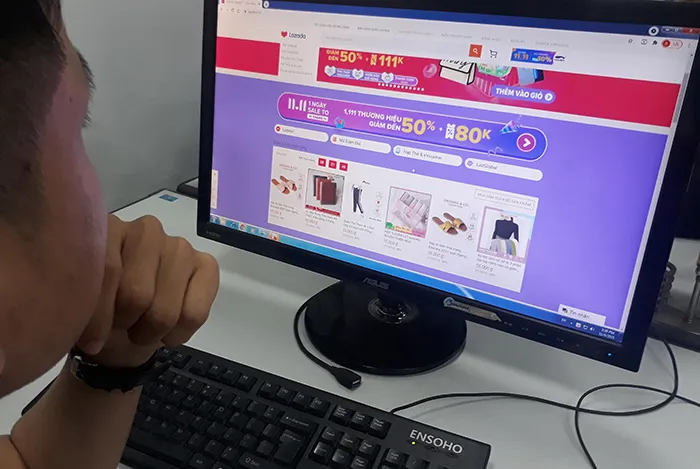 Implement performance marketing strategy
"Half the money I spend on advertising is wasted. The problem is I don't even know which half it is."  – John Wanamaker.
The famous saying above reflects the current reality of traditional marketing methods when businesses do not know where to spend their advertising budget effectively and how to accurately measure and evaluate the effectiveness of their campaigns. media translation.
Understanding that problem, Lazada quickly implemented performance marketing with its system. Through  Performance marketing , Lazada can control the number of people who see or click on ads, measure how many customers the ad attracts and how much revenue it brings to Lazada.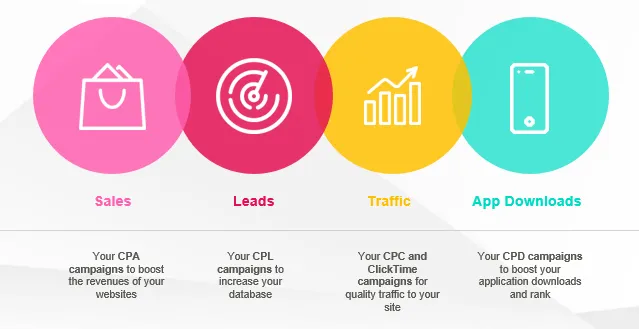 Performance marketing is superior to other traditional forms of advertising fees such as per click  CPC  (Cost per Click)  or per  impression CPM  (Cost per Thousand Impression)  on newspaper advertising banners. This means that businesses will limit the risks of having to pay advertising for website access sources but do not generate revenue because they are fake visits and clicks.
Implementing Performance Marketing strictly, Lazada applies data analysis to appropriately allocate budget resources on digital channels, while effectively retargeting and tracking customers who are interested in products to promote purchasing behavior. and generate revenue.
Affiliate marketing 
Affiliate marketing  is a marketing method based solely on effectiveness, in which businesses that are advertisers  will  pay commissions to partners in the affiliate marketing network  (Publisher). )  when an order is generated or converted successfully.
>> Read more articles:  What is Affiliate Marketing? How to do Affiliate Marketing effectively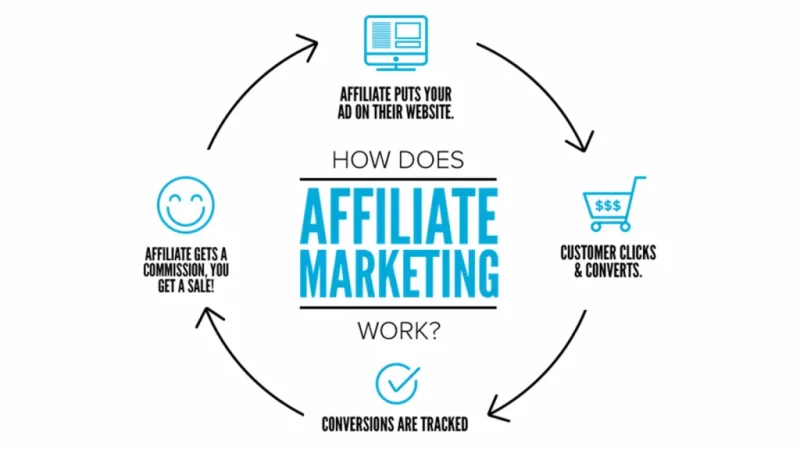 Lazada is one of the successful businesses with Affiliate marketing thanks to diversifying marketing partners from  website owners, forums, electronic newspapers, hot bloggers…  with high commissions of up to  13% of product value. .
To create conditions for partners to skyrocket their revenue, Lazada also does not hesitate to carry out a series of attractive promotions to stimulate customers' shopping needs.
Lazada Affiliate has many different industries, products, and services, so finding partners to cooperate with is not too difficult. Affiliate marketing campaigns are planned in detail by Lazada depending on the content and are carried out methodically and professionally based on a big data platform (Data driven) from Lazada's huge data system.
It can be seen that Lazada's Affiliate marketing strategy is an "extended arm" that helps Lazada excel in enhancing brand recognition and reaching more potential customers.
Cooperate with Influencers 
The "Star Wars"  between e-commerce platforms still has no end and brings many surprises to customers. Collaborating with major KOLs has brought Lazada in particular and e-commerce platforms in general a sharp increase in revenue as well as the rate of app downloads and number of orders.
Lazada regularly cooperates with famous influencers to accompany media programs, livestream music events with big stars to increase interaction with customers on occasions such as Christmas and International Women's Day March 8. , Lazada's birthday as well as coordinating with brands to livestream to share and give gifts to customers.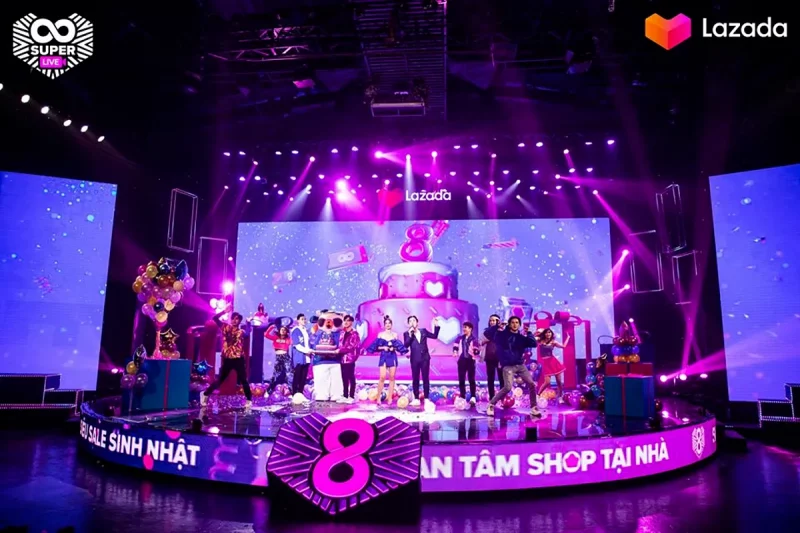 Sale festivals are also an opportunity for Laza to launch campaigns in collaboration with famous Influencers and achieve surprising results. For example, within a short time of the sale festival  "Tet 21, closing orders"  before the Lunar New Year, more than  200 KOLs  and Lazada's KOLs support team created  1,000 articles  covering social networking sites such as Facebook, Instagram, YouTube… create a strong effect and lead to an explosion of orders.
According to statistics from Lazada, within just 1 day during the sale festival, revenue from KOLs increased 30 times compared to normal days. Lazada sales skyrocketed with 2,000 smartphones, 7,000 skin care sets, 5,000 makeup sets… sold at that time.
Lazada also does not hesitate to spend money to cooperate with big domestic and foreign stars such as  Lee Min Ho, Hyun Bin, Tran Thanh, Ninh Duong Lan Ngoc, Chi Pu…  to enhance brand recognition and increase trust. news of young customers who like to shop online.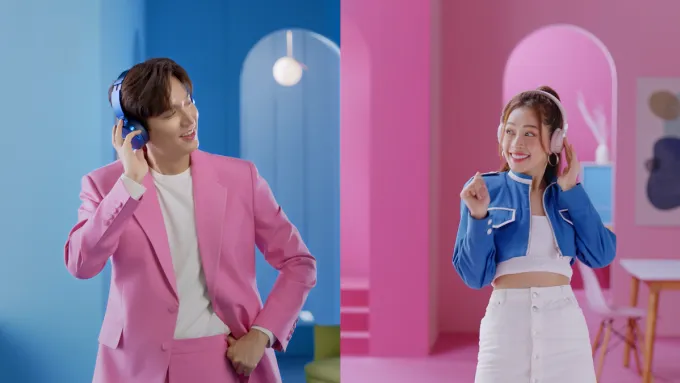 Summary 
Overcoming the fierce competition of the marketplace market, Lazada still stands firm and becomes one of the  "leaders"  in Vietnam's e-commerce market share thanks to its diversity and strong implementation, effective marketing strategies. With "smart moves", Lazada has created strong brand coverage and won the trust of both sellers and customers.
Hopefully you have learned useful knowledge from Lazada's marketing strategy, thereby helping to implement effective marketing strategies for your business!
Check out some other useful content:
Analyze Biti's Marketing strategy in the most detail