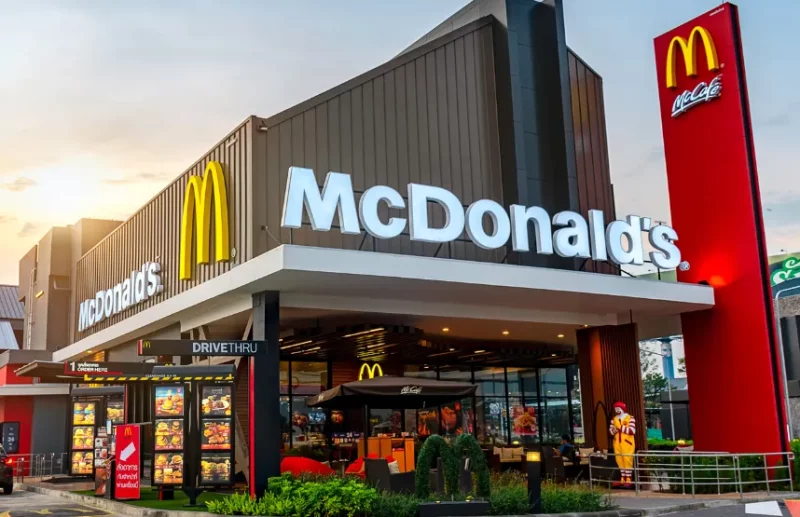 McDonald's effective Marketing Mix strategy has helped this brand become one of the most famous fast food brands in the world. Join Malu to learn details about McDonald's Marketing Mix strategy in the article below.
I. Overview of McDonald's – The most famous fast food brand in the world
Founded in 1940, after more than 80 years of establishment and development, McDonald's is currently one of the largest fast food corporations in the world. Building more than 30,000 restaurants in 118 countries, McDonald's serves its own branded products to more than 70 million customers every day.
Although founded by brothers Richard & Maurice McDonald, the foundation of today's successful business model is largely thanks to the contribution of Ray Kcroc – who bought the brand and developed it into one of McDonald's into a project. Successful fast food business.
McDonald's always focuses on capturing customer tastes in each region where this brand builds and develops stores. In Vietnam, McDonald's has aimed to serve Vietnamese customers with fast but hygienic meals, full of nutrients and professional service.
Some of McDonald's diverse and outstanding product categories include:
Big Mac
Quarter Pounder
Chicken McNuggets
McChicken
McRib
McFlurry

McCafe
Besides being famous for delicious food, McDonald's also attracts customers and earns their trust thanks to its chain of standards of Quality, Hygiene and Value.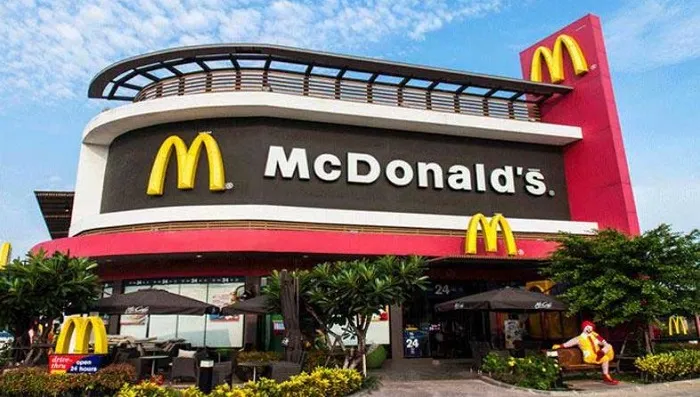 II. SWOT analysis of McDonald's
To become one of the famous fast food brands in the world, McDonald's knows how to take advantage of strengths, overcome weaknesses as well as seize opportunities and effectively face challenges in the market. So   what is McDonald's SWOT model ?
1. Strengths
Regarding strengths, McDonald's possesses some strengths as follows:
According to Brand Finance – a famous brand valuation company headquartered in the UK, McDonald's is ranked among the top 10 most valuable fast food brands in the world. Specifically, the McDonald's brand ranked second with a brand value of up to 37.5 billion USD in 2021, an increase of 18.9% over the same period in 2020. This is a strong point of McDonald's.
McDonald's has an extensive international network
Another strong point of McDonald's is its extensive international network. According to official information from the McDonald's homepage, the McDonald's brand is currently present in more than 118 countries with a chain of 35,000 restaurants on all continents.
In addition, every day, McDonald's serves more than 70 million customers globally, not only ensuring to bring them delicious, safe and hygienic meals, but also making them satisfied with McDonald's services.
2. Weaknesses
Besides strengths, McDonald's also needs to overcome some weaknesses as follows:
The supply chain is not optimized
The supply chain problem is one of the weaknesses that this famous fast food brand needs to overcome.
McDonald's input materials are often not delivered on time, causing all downstream steps of the production process to be delayed and affected. When McDonald's faces supply chain problems, operating costs will increase, while reducing profits and revenue.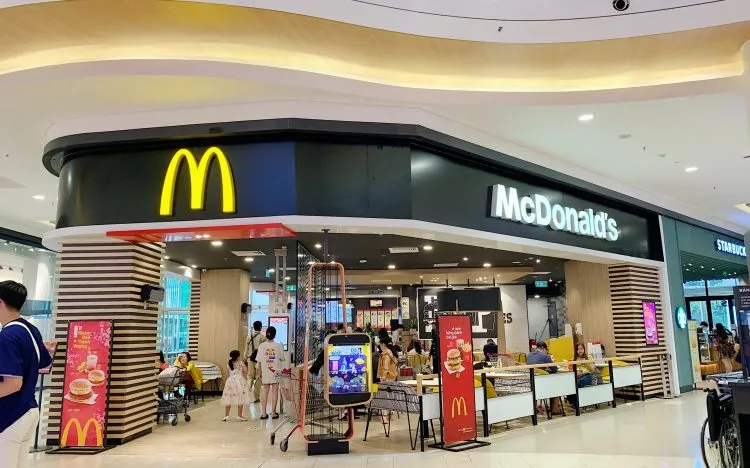 Heavily influenced by the Western market
Besides supply chain problems, McDonald's is also heavily dependent on the Western market.
In fact, McDonald's is too focused on the top markets of the UK, US, France, and Canada – markets that account for a large portion of its revenue. Meanwhile, McDonald's market share in regions such as Malaysia, China, Singapore and India is quite low, which shows that McDonald's has not really penetrated the Asian market effectively.
3. Opportunity
Regarding opportunities, McDonald's needs to seize the following opportunities:
The 4.0 digital technology era is developing
One of the opportunities that McDonald's can grasp is that the 4.0 era is extremely developing with effective Digital Marketing strategies. If it effectively utilizes digital marketing, McDonald's can successfully attract customers and bring the brand closer to more people.
Many business opportunities in the Asian market
Currently, with the strong development of Asian countries and the increasing demand for fast food consumption, McDonald's should build an effective business strategy to target the Asian market, meeting the needs of consumers. customers in this market. If McDonald's successfully enters the Asian market, it will increase its customer base and brand revenue.
4. Challenge
McDonald's also needs to face the following challenges.
High level of competition
In the fast food market, McDonald's faces many competitors, typically KFC or Lotteria. Many local brands are also growing at a fast pace.
Influenced by external fluctuations
The impact from economic fluctuations could be a big challenge for McDonald's. When McDonald's main markets are Western countries such as the US, UK, Canada,… facing high inflation rates, McDonald's financial and business situation is also affected.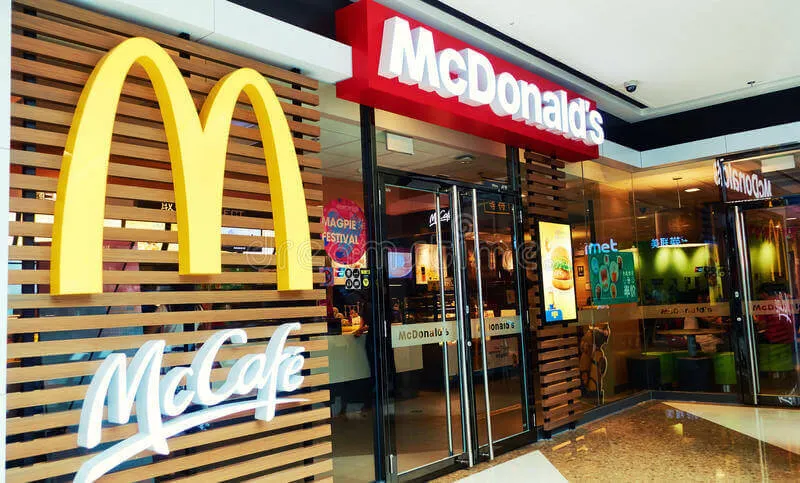 In addition, the impacts of the Covid-19 pandemic will also greatly affect McDonald's business, forcing some stores to close during the social distancing period because they are unprofitable.
III. Analyze McDonald's Marketing Mix strategy in the most detail
Besides food quality, an effective Marketing Mix strategy is one of the factors that create McDonald's success. Ray Kroc once expressed McDonald's business perspective: " There is one thing that plays a fundamental role in our success, like the hamburger. And that thing is Marketing, a characteristic of McDonald's. It's bigger than any person or product that bears the McDonald's name."
So what is McDonald's Marketing Mix strategy?
1. McDonald's Marketing Mix Strategy for Products
For McDonald's Marketing Mix strategy regarding products, this fast food brand has used the strategy of diversifying its product portfolio.
Previously, McDonald's was only known to customers for its most prominent dish, hamburgers. However, to attract customers with different food needs, McDonald's has gradually expanded its product portfolio to meet customer needs. Specifically, McDonald's has researched and developed other products such as chicken and fish, desserts, drinks and even Coffee.
Thanks to the strategy of diversifying product lines, McDonald's has succeeded in meeting the increasingly high and diverse needs of customers as living standards improve. Since then, McDonald's revenue has also increased and reduced business risks.
>> Read more:  What is product strategy? The importance of product strategy in marketing
2. McDonald's Marketing Mix Strategy in terms of price (Price)
McDonald's Marketing Mix pricing strategy is the product package pricing strategy and the pricing strategy based on customer psychology.
For  the Bundle Pricing Strategy  , McDonald's has chosen to offer two or more complementary products or services together in the same bundle and sell them for a single price. For this pricing strategy, customers will buy more products at lower prices, instead of buying those products separately.
A McDonald's combo in Vietnam will range from 130,000 VND to about 280,000 VND with a variety of dishes and drinks for customers to choose from. These prices will be lower than when customers buy 1 dish individually.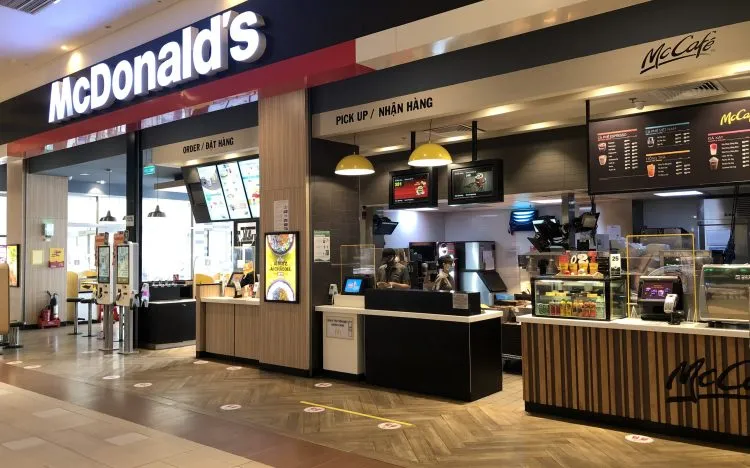 In addition, for the pricing strategy based on customer psychology, McDonald's has been very successful in using the "9-digit" effect, for example, this brand used the price of 99,000 VND instead of rounding. up to 100,000 VND to make customers see that the price seems cheaper. Smart pricing strategies help encourage consumers to buy products based on affordability.
3. McDonald's Marketing Mix Strategy regarding distribution system (Place)
For  McDonald's Marketing Mix strategy  regarding the distribution system, this brand has expanded its distribution chain to reach a large number of customers. Some McDonald's product distribution locations include McDonald's stores that are often built in large city centers, or McDonald's also makes use of its website as well as other applications.
In addition, customers around the world can access information and purchase McDonald's products at virtual locations on mobile phone applications, helping customers to shop and order easily. favorable. Specifically, customers can order McDonald's on the Postmates application very quickly and conveniently.
>> Read more:  How to build an effective product distribution strategy
4. McDonald's Marketing Mix Strategy on mixed promotion (Promotion)
Advertising and promotion strategies play an important role in the success of McDonald's Marketing Mix strategy.
For promotional activities, McDonald's has deployed TV, radio, print media and online media advertising activities. Deploying a variety of advertising types has helped this fast food brand reach many customers and gain wide coverage. This brand has wide coverage.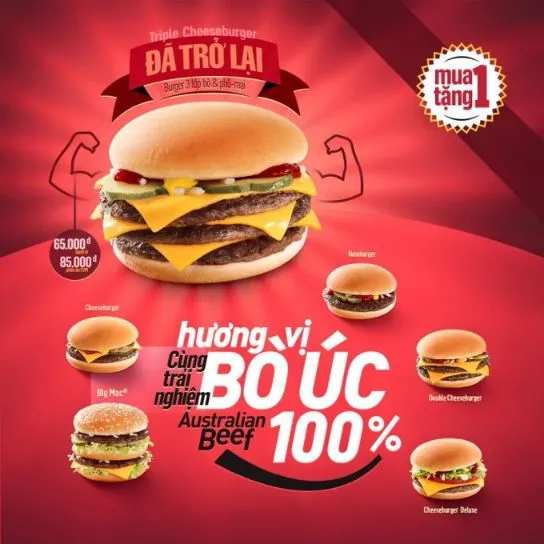 In addition, McDonald's also uses public relations to create sympathy with customers. For example, McDonald's has developed the Ronald McDonald House charity and the McDonald's Global Best of Green program to support the community, thereby enhancing the brand value of the business.
In addition, McDonald's also launches attractive promotional events on major holidays to attract customers to come to the store or order McDonald's.