From a bookseller, Tiki has transformed itself into one of the e-commerce platforms with a large market share in Vietnam thanks to quick thinking and effective marketing strategies. Let's learn and analyze Tiki's Marketing strategy in the article below.
Overview of the Tiki brand 
Tiki is  an e-commerce channel  that started as an online bookstore, established in March 2010. The starting point was just a website selling English books (derived from Mr. Tran Ngoc's passion for reading). Thai Son – founder, CEO of Tiki.vn), after more than a decade Tiki has made strong changes to become one of the largest e-commerce channels in Vietnam.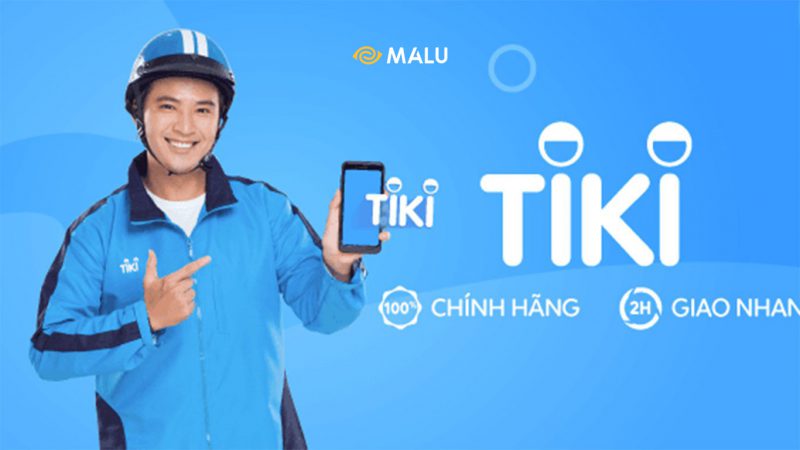 The biggest turning point that helped this brand make a breakthrough was that in March 2012, Tiki received an investment capital from CyberAgent Ventures Inc  investment fund  equivalent to 20% of Tiki's shares at  that time.
Thanks to his quick grasp of the market, Founder & CEO Tran Ngoc Thai Son has effectively exploited this investment in building a market network, restructuring the warehouse system, and goods suppliers. and focus on investing in recruiting high quality human resources.
As of August 2012, Tiki had more than 80 employees working in transaction offices and warehouses.
Reaching beyond the scope of being an online book selling platform, Tiki gradually asserted itself with different types of products with more than 1.2 million units in stock and attracted a large number of shopping customers.
Not stopping there, in 2016 Tiki continued to receive an investment of  384 billion (equivalent to 38% of shares) from  VNG Joint Stock Company . In 2018, Tiki received capital of  1,000 billion VND from China's largest retail company JDar Inc. Also in 2018, Tiki continued to receive support of  54 million USD  from Korean company  STIC Investment  .
Understanding its strengths in the market and the contribution from investment capital sources, Tiki has made strong breakthroughs in the market to build an e-commerce platform that attracts millions of customers based on its reputation. prestige, convenience, price and especially perfect customer experience.
Similar to other e-commerce sites in Vietnam,  Tiki.vn  is a business website following  the Business to Customer (B2C) model . This means that Tiki will be an intermediary connecting businesses and consumers to create convenience in the shopping process. In addition, Tiki continues to deploy both the C2C  (Customer to Customer) model  and the Marketplace model  (combining B2C and C2C)  to compete directly with other platforms such as Lazada and Shopee.
Tiki's position in the e-commerce industry in Vietnam
After 11 years of establishment, Tiki.vn has become an online retailer with many different types of goods, in which  books  are still considered the  "brand recognition"  product of the business.
Tiki is currently a big competitor of Lazada and Shopee with  300,000 products in 12 fields of electronics, consumer goods, and books.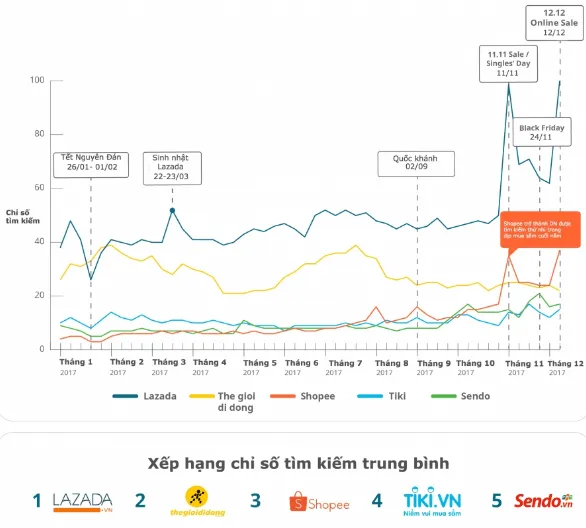 Thanks to the ability to control the reasonable supply chain from experts, warehouse management, payment, and customer service, Tiki has become the e-commerce business unit achieving the highest satisfaction rate of customers  . customers and the lowest return rate  among other operators.
According to statistics from e-commerce portal iPrice in collaboration with SimilarWeb, AppsFlyer announced the impacts of the Covid 19 pandemic on the e-commerce industry in 2020, Vietnam recorded up to 5 domestic enterprises located in the e-commerce industry. in the top 10 Southeast Asian e-commerce platforms. Not outside the list, Tiki also rose strongly to rank 6th in this ranking.
Also according to Iprice's rankings, Tiki is currently ranked second in the number of visits to e-commerce websites in Vietnam (only behind Shopee) and is the largest domestic e-commerce platform.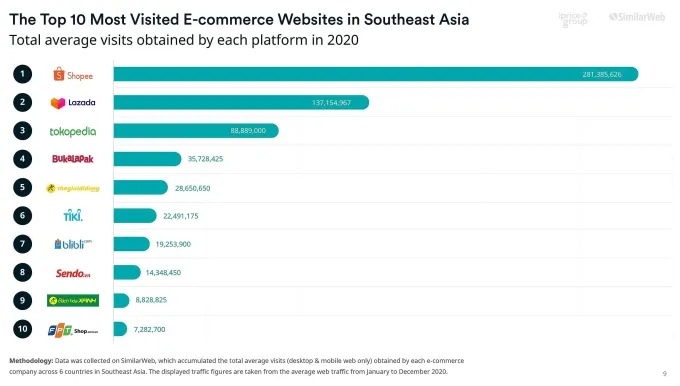 Analyze Tiki's SWOT model 
The SWOT model  is a model to analyze  Strengths  ,  Weaknesses  ,  Opportunities  and  Threats  of each business. SWOT stands for the first letters of the factors that need to be researched.
Analyze S (Strengths) – Tiki's strengths
Has a history of more than a decade
Established in 2010, Tiki is one of the e-commerce platforms with a long history in Vietnam. With high quality products and good customer service, Tiki is gradually asserting its position in the market.
Originating from an online book business, after nearly 11 years of operation, Tiki is now a retailer of many different types of goods. Among them, books are still a well-recognized product for Tiki's brand.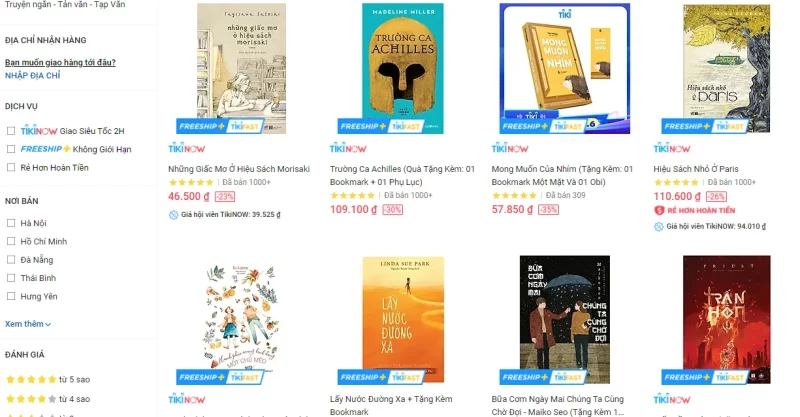 Dominate the e-commerce market
Tiki is one of the websites with large visits. Being sensitive to customer and market needs, Tiki further affirms its position and position in the e-commerce market.
Strong financial resources, many investment funds continuously pour capital
Received a lot of investment capital from VNG Joint Stock Company, JDar Inc, STIC Investment company… Tiki received strong financial investment. This shows Tiki's strong attraction to domestic and foreign investors, and is a premise for Tiki to have resources to enhance its position.
Products are diverse, close and meet customer needs
With  400,000 customers  purchasing products through the e-commerce platform Tiki.vn in 1 month, the return rate of less than 1% (0.95%) has shown the reputation and quality of the products. chemistry. Therefore, customers' confidence in online shopping through Tiki.vn is increasingly enhanced.
Return policy according to regulations, meeting the interests of buyers
Tiki always focuses on the interests of customers, maintaining a return policy according to regulations for each product. Paying attention to customer experience is also one of Tiki's strengths compared to other e-commerce platforms in Vietnam today.
Large network system, providing products quickly
Delivery within 2 hours in Hanoi and Ho Chi Minh City is one of the highlights of Tiki's delivery system. In addition, a big plus point for Tiki's delivery service is that the average delivery time nationwide is only 1.6 days. This has proven the rapid growth in Tiki's distribution and warehouse management system.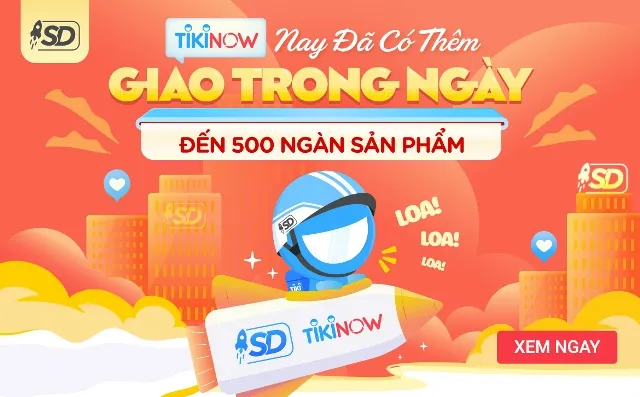 Always constantly changing, keeping up with trends to suit customer needs
Tiki continuously cooperates with many famous KOLs to launch many unique promotional and communication programs. One of the unique projects that cannot be ignored is the project  "Tiki with Vietnamese stars" . With the combination of many young artists such as Duc Phuc, Min, Chi Pu… Tiki has made a big splash with "speaking" numbers:
+ Product purchase volume:  Increased 2.7 times
+ Tiki application installation rate:  Increased 17 times
+ Sales after the campaign:  Increased 3.3 times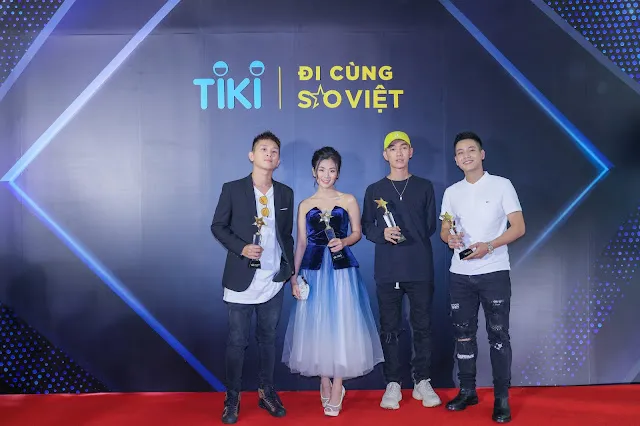 W analysis (Weaknesses) – Weaknesses of Tiki
Losses tend to increase gradually over the years
In 2016 and 2017, Tiki lost 179 billion  and  282 billion respectively  . Entering 2018, this number increased to  757 billion VND  and by 2019, the loss increased to  1800 billion VND.
In the fierce context of the e-commerce market, Tiki is currently not profitable and is "burning money" to compete for the market with other competitors such as Shopee, Lazada, Sendo…
Launch virtual price policy
Tiki occasionally launches policies "Shocking price sale of 20%, 40%…" However, compared to the actual price, the price after promotion is not much lower. This has caused mixed reactions from a part of customers, significantly affecting Tiki's reputation.
Shipping and ordering is limited
Tiki has a large network, many warehouses and outstanding delivery policies, but the quantity of goods between warehouses is uneven. There are some Tiki products that only accept delivery in Ho Chi Minh City, causing a lot of inconvenience for customers.
Time to review and post goods is long
Tiki has its own review standards, that's why the review time is usually up to 48 hours. With a long review time, product suppliers often take more time to update products on their stores than other commercial platforms such as Shopee or Lazada.
O Analysis (Opportunities) – Tiki's opportunities
Marketplace offers a lot of potential
By policy, businesses can push their products and goods onto Tiki.vn but the quality is still controlled by the supply system – Tiki's Supply Chain has helped Tiki understand the input quality of the goods. It also helps businesses be more proactive in marketing and selling products.
The trend of online shopping is increasing sharply, the rate of Internet users in Vietnam is high
During a day, Vietnamese people tend to use the internet up to 4 hours. Along with that, the increasing trend of online shopping during the Covid epidemic outbreak has become a great opportunity for Tiki and other e-commerce platforms to develop, contributing to increasing sales. .
Credibility and resonance from Google and Facebook
Tiki cooperates with Google and Facebook to carry out large projects such as  "Tet City"  with Google and Facebook store. Cooperating with leading IT businesses in the world has helped Tiki gain more experience and enhance Tiki's position in the e-commerce market.
Belongs to the top occupations encouraged and prioritized by the Government for development with many practical support policies.
Tiki Analysis (Threats) – Tiki's challenge
Big competitors like Shopee, Lazada… with many attractive promotional programs and promotions are something for Tiki to worry about.
The costs of maintaining sites, warehouses and customer support are currently quite high while the risks businesses receive are very large. In case the customer places an order but does not receive the goods, the business will have to bear all costs for returning the goods and be responsible for product quality when having to go through many stages of transportation back and forth.
Marketplace opens up a lot of potential, but it is also a challenge for Tiki in controlling input quality and origin to still ensure the reputation of goods for customers.
Analyze Tiki's marketing strategy
From an online book selling site established in 2010, up to now, Tiki has become one of the largest online retailers in Vietnam with a market share of more than 2 million online visitors. So to dominate the domestic market share, what marketing strategies  has Tiki deployed  ?  Let's find out in the section below.
Enhance user experience
Online shopping has become a current trend, helping customers save a lot of time, compare prices and enjoy preferential policies, shop anytime, anywhere, and pay conveniently without ever having to deal with them. any obstacle.
Understanding that, Tiki has deployed multi-device and app-based marketing solutions to improve conversion efficiency between computers and mobile phones as well as enhance user experience.
"Vietnamese consumers often choose big names like Tiki.vn when shopping because of the diversity of product types and service quality. However, a large product catalog can make it impossible for consumers to find products that truly suit their needs. Online retailers can use technology to make sure consumers find the items they are looking for. Tiki is a typical example of success when it comes to increasing customer interaction and sales conversion. We look forward to driving the growth of online retailers in Vietnam through technologies that bring even better shopping experiences to consumers." 
—-According to Mr. Alban Villani, Commercial Director, Southeast Asia Region of Criteo—
Enter Marketplace
Tiki converted its B2C model to a Marketplace model in 2017. Instead of importing goods, inspecting goods and selling them to customers, Tiki allows sellers to post their own products and become an online trading platform. between buyer and seller. This is considered a smart step for Tiki as the demand for online shopping is increasing, products need to be more diverse and rich to meet consumer needs.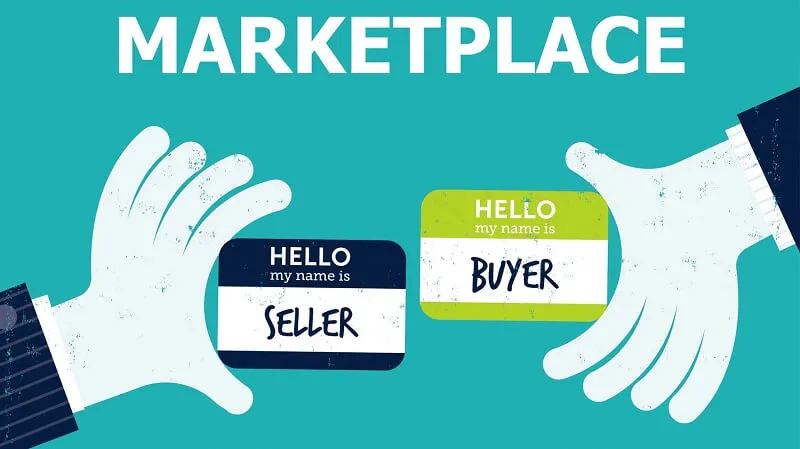 Our goal is for consumers to have more experiences. But what is more important is that consumers buy good quality products at good prices."  (Ms. Doan Do Ngoc Thi, communications and brand manager of Tiki)
With 85% of customers satisfied with service quality, 0.95 return rate over 400,000 purchases per month has shown the trust that Tiki brings to consumers.
Dominate the market with sales fever
To compete with Shopee, Lazada, Sendo… Tiki also constantly offers hot sales to stimulate buyers. Attractive policies and promotions  "Shock sale 40%, huge sale 70%"  have attracted the attention of many customers.
However, Tiki's image as  an "online book retailer"  has been deeply ingrained in users' subconscious minds when the number of discussions about books still dominates compared to other products on Tiki.vn, showing that this unit need to go through a long process with many communication activities to change customer perception.
Influencer Marketing
Aiming at the mass customer base, Tiki has collaborated with many famous Marketing Influencers to build its own media brand. Some typical KOLs Tiki has collaborated with include Truong Giang couple  – Nha Phuong, Ngoc Trinh, Chi Phu, Duc Phuc…
In 2019, Tiki played big when sponsoring the project  "TIKI goes with Vietnamese stars"  with 100 music videos by many famous singers such as the MV  "Languong" (B-Ray and Masew), "Bac fate" (K- ICM ft. Jack), "Don't love anymore, I'm tired" (Min), "Please stay" (Chi Pu), "Can you love?" (Duc Phuc) or Gene (Binz)…  Many MVs have excellently achieved high rankings and reached Top Trending Youtube at that time.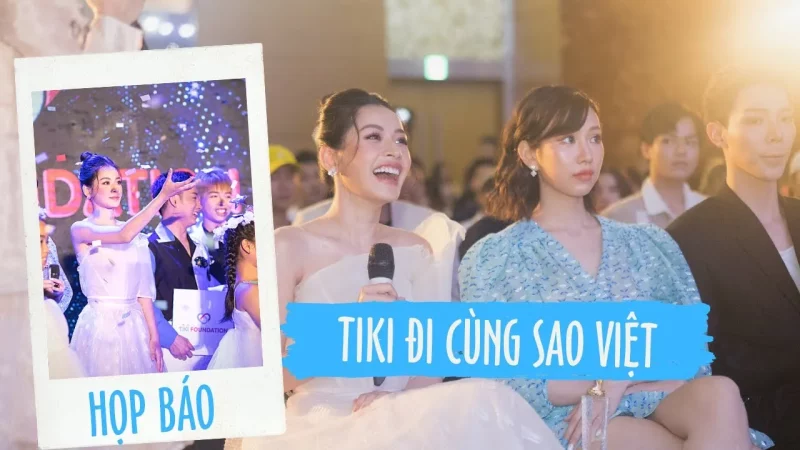 Grasping customer psychology and delivering a message connecting with music, "TIKI goes with Vietnamese stars" is a way Tiki takes care of its spirit and cleverly integrates its brand image without causing offense. That is completely different from ads that "annoy" viewers while the video is playing, easily getting bored and pressing the skip button, or promotional ads like other e-commerce platforms often do.
"Burning money" to sponsor MVs is considered a strategy to "cover" the brand to the right target audience of Tiki's potential customers – young people, knowledgeable about technology and online shopping. This is also the problem that Tiki must accept losses in exchange for gaining the "upper hand" in the e-commerce market that is increasingly growing and competing every moment.
Summary
Although facing fierce competition in the e-commerce market, Tiki still constantly tries and changes with many different marketing strategies, moving from the B2C model to Marketplace to become an online trading platform. Reputable route, ensuring the rights of both buyers and sellers.
Hopefully you have learned useful knowledge from Tiki's marketing strategy, thereby helping to implement effective marketing strategies for your business!
Check out some other good articles: