In recent years, the Vietnamese fashion industry has undergone significant changes. Especially after Vietnam joined the World Trade Organization (WTO), the fashion industry has entered a new phase: more professional, more advanced and more and more perfect. This also contributes to blowing a new wind into the Vietnamese fashion market with the development of many domestic companies such as Sifa, Blue-Exchange, Viet Tien, Viet Thang… In the race of rookies, the Vietnamese fashion brands always need a "blood change" campaign to always renew themselves and achieve the best possible success. With the strategy of "slowly but surely", through many ups and downs, NEM is becoming a brand with great influence today. Let's find out the Marketing strategy of NEM What is it that brings such outstanding success?
About NEM
NEM is a fashion joint stock company specializing in designing and manufacturing women's clothing. NEM's first retail store was established in 2002 at Hang Luoc street – Hanoi. After nearly 20 years of development, NEM is gradually asserting its foothold in the market, becoming a famous women's fashion brand in both Hanoi and Ho Chi Minh City markets.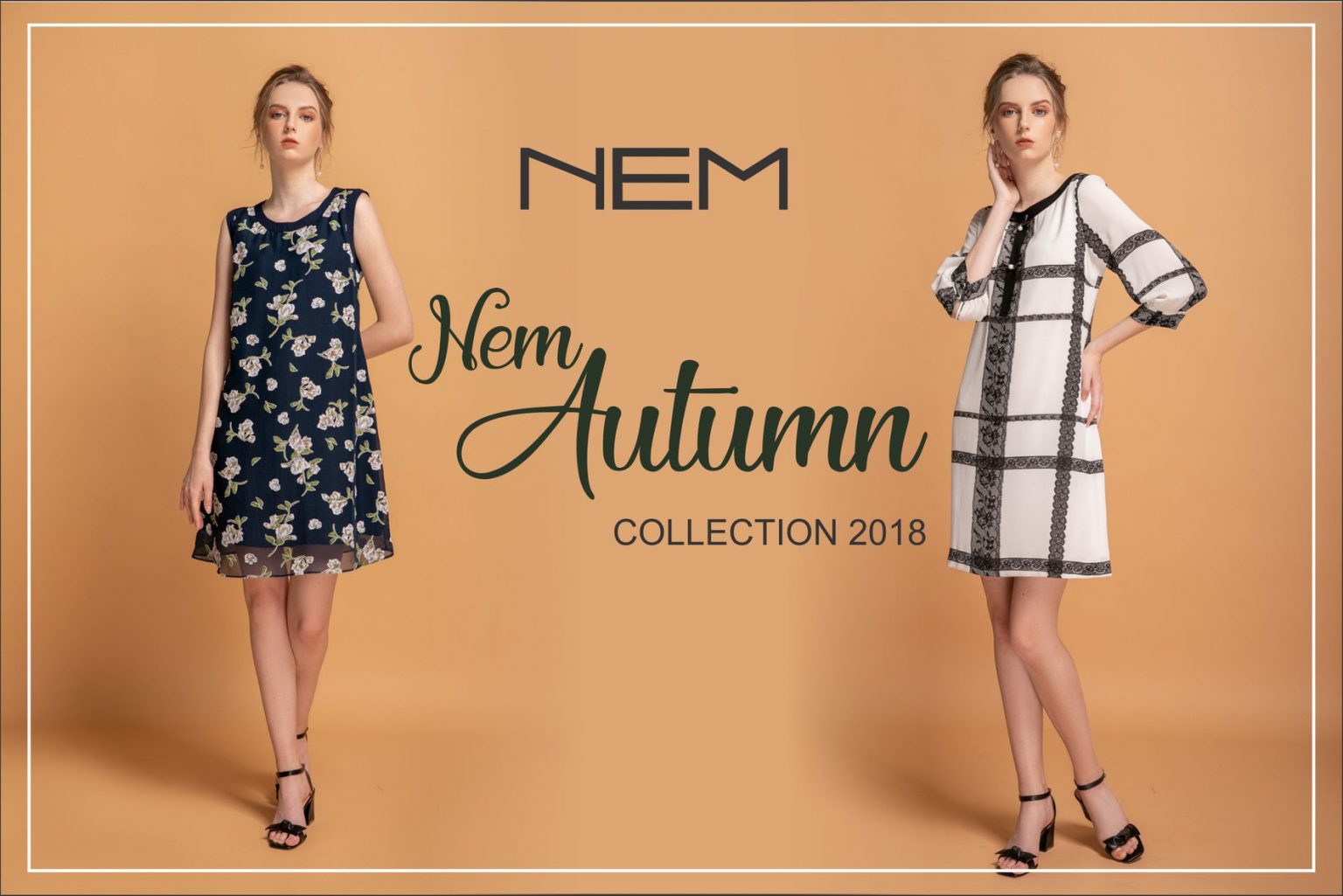 Photo: Baomoi
On average, more than 500 new fashion models are released every month. NEM's fashion line is diverse, from high-end products for men and women to middle-class products. NEM's clothes are always appreciated with hot fashion trends in terms of colors, materials, designs… attracting attention every time a new collection is released.
With the motto that customers are the first priority, all activities of NEM satisfy and meet all needs of customers through creating the best quality products and the most attentive service.
Marketing Strategy of NEM
Massive brand positioning 
NEM has shaped the direction and focused on building a French fashion brand with luxurious and seductive beauty. NEM's logo is also designed with a combination of blue and white, representing high typicality, elegant color gamut, and strict specifications. The company's slogan accompanying the NEM brand is simple but impressive, supporting the brand positioning strategy: " NEM – French fashion charm ".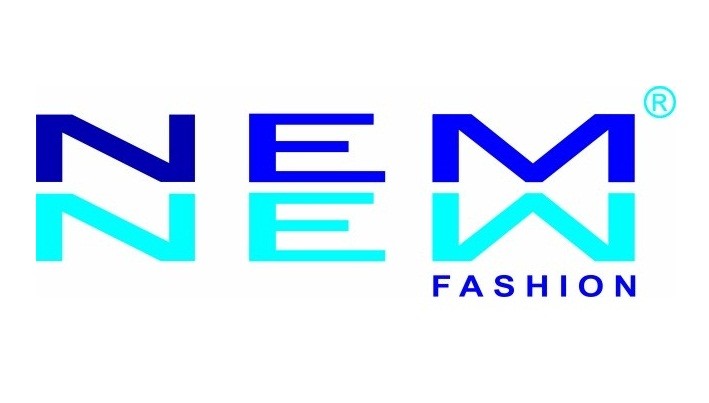 Photo: NEM
THIERRY VINCENCE – NEM's designer has found an interesting combination between the charming fashion of ancient France and the traditional beauty of Vietnam to create impressive, unique and outstanding designs. beautiful body of the wearer. Products with bright colors, high quality materials, luxury, modern for each gender and always updated with the latest in the collections. NEM's 3 product lines are:
Office fashion

Evening fashion

Streetwear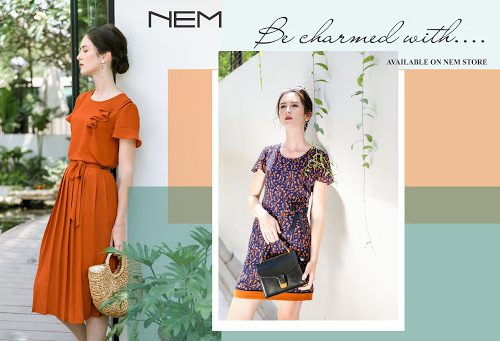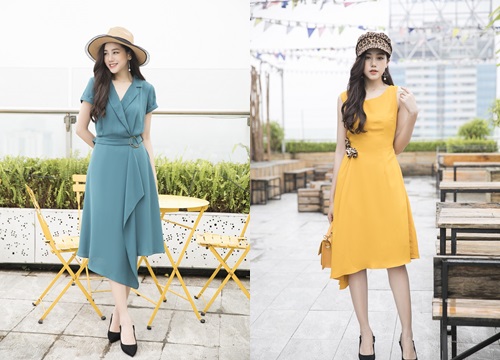 Photo: Newnem
At the same time, NEM also builds an overall and effective marketing-mix strategy and program, in which price is also a factor that NEM focuses on. NEM Fashion has applied a high price policy, suitable for the high-end segment, products suitable for people with high and stable income. The company applies four prices for products: less than 200,000 VND, from 200,000 to 500,000 VND, from 500,000 VND to 1,000,000 VND, and over 1,000,000 VND under 200,000 VND. The price focused on targeting a group of objects helps NEM to clearly identify and locate the right product development direction. This unique 1-0-2 point is also a factor for NEM to stand out from its competitors.
Strategy "slowly but surely"
If IVY MODA builds communication through great buzz through top fashion shows, NEM promotes its brand in many traditional forms of advertising. Through the press, website, logo and slogan "French fashion charm" have conveyed to customers in an impressive and meaningful way. NEM focuses on publishing news in newspapers, especially fashion and family magazines. In addition, we also promote articles on electronic websites to help customers have the most overview of the product, thereby helping customers choose the most satisfactory products whether they go to NEM fashion stores or buy products. goods online.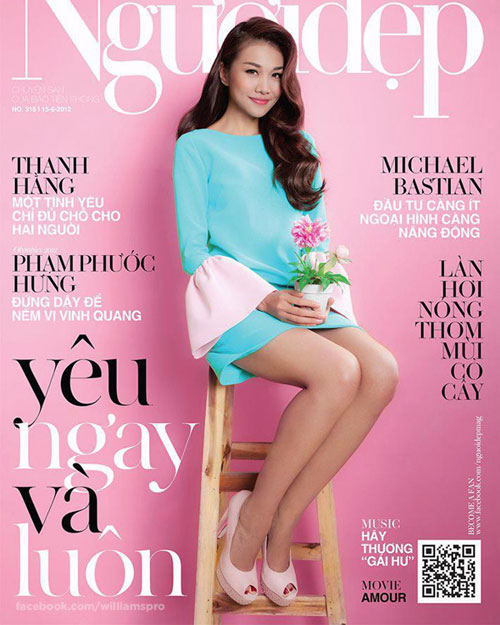 Photo: ngoisao
Promotion strategy, product discount
Promotion strategies, discounts are magnets to retain customers. Understanding this, NEM continuously offers massive SALE programs from 20 to 70%, attracting new and loyal customers. The sale campaign focuses on holidays, New Year or the changing season, for new products launched at school.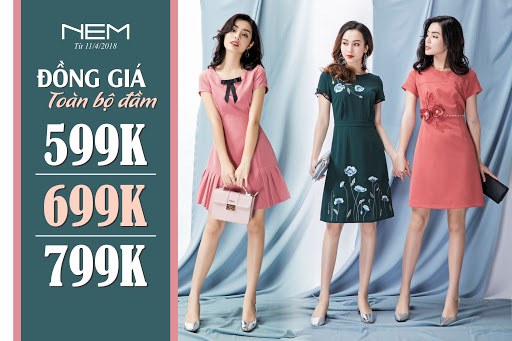 Photo: NEM Fashion
In addition, NEM also issues NEM VIP CARD for loyal customers with 10% discount on the next purchase, the first discount purchase within the first 3 days of the program on the entire NEM system, receiving special offers. preferential services of NEM's partners such as VERA, KOSE, PRUDENTIAL, SAIGON PEARL, CARD SG24, TOYOTA, VCB… In addition, NEM also offers 10% discount for customers who buy products from 10,000,000 VND or more.
In addition to promoting communication to create news in newspapers, electronic websites… NEM also promotes advertising activities through a series of gameshows and hit TV series.
This brand is present as an MC sponsor for programs on VTV, HTV, BTV, …, as a companion in the programs "Choose the right price", "I love Vietnam, "Women's colors"…or good or famous dramas like "Running case", "Heartbeat", "Love story",…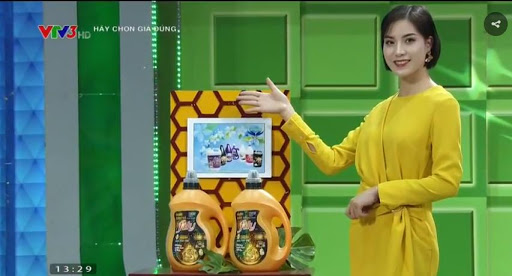 Photo: dannamadv
In addition, NEM's fashion contests also attract a large amount of consumer interaction. Every month, customers will reply via email, if correct will receive valuable rewards from NEM fashion. Customers who have good questions sent to NEM fashion will also receive attractive gifts.
Conclude 
Over the past 20 years, NEM is gradually asserting its foothold in the high-end fashion segment for women with new breakthroughs, creating a deep impression on users in terms of models, designs, materials, and styles. . In the current integration period, the Vietnamese fashion industry faces many difficulties when the world's major fashion brands have landed massively in the fledgling fashion market like ours. However, with the right marketing strategies, NEM will still stand firmly in the Vietnamese fashion industry.