What's behind this daring campaign, let's   discover  with Malu !
Background 
In Europe, the number of people using electric vehicles is growing at a record rate. At the beginning of 2021, electric vehicle sales in Europe account for 43% of global sales.
In 2020, about 65 new electric car models will be launched in Europe. In 2021, it is estimated that this number will increase to 99. Big and long-standing car manufacturers in Europe such as Volkswagen or luxury car manufacturers such as BMW, Mercedes and Audi have also launched electric car models.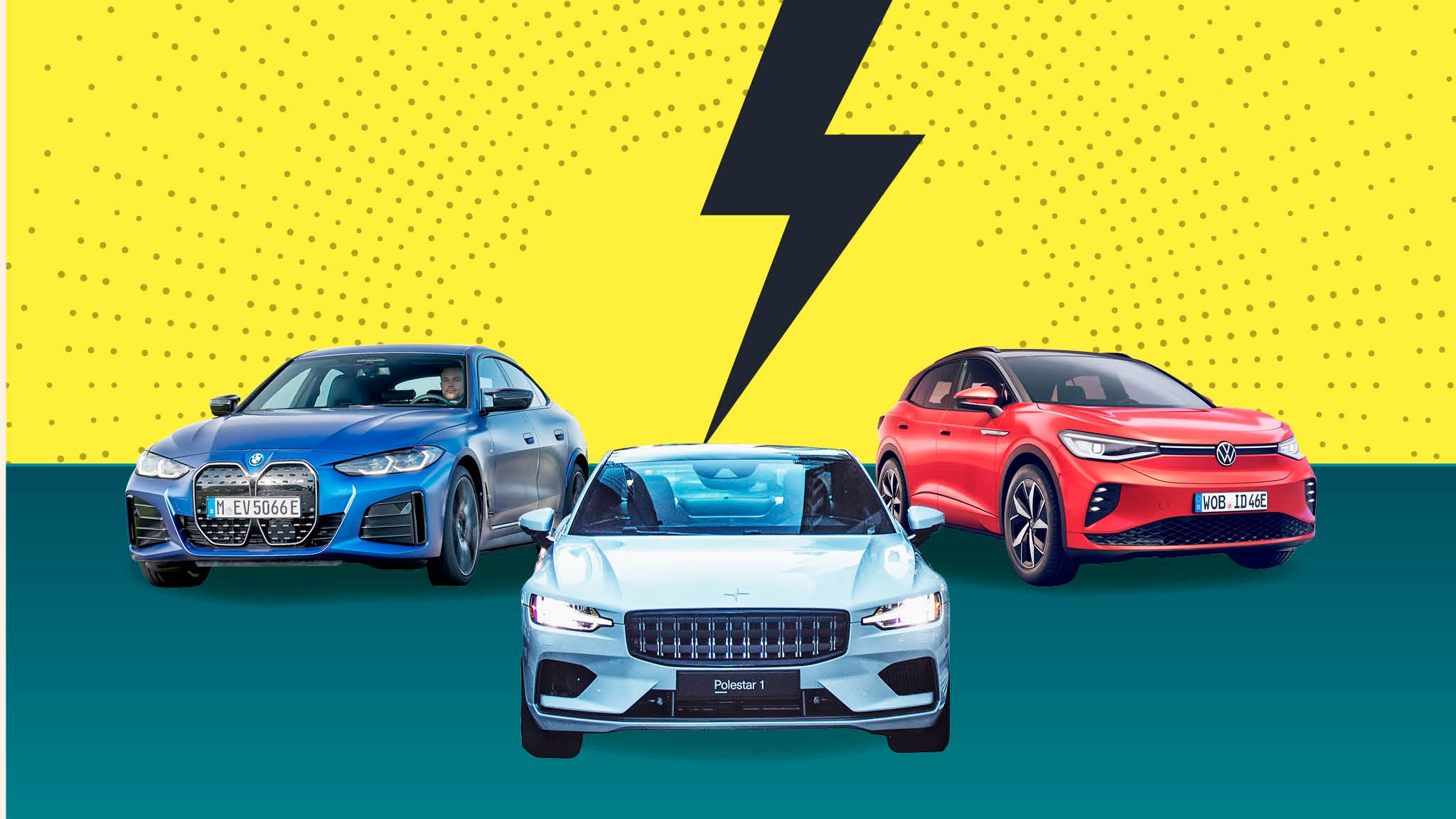 Renault, with a history of 123 years, is currently the second largest car manufacturer in France and is present in 134 countries. The company is famous for many models with revolutionary design and technology, especially F1 racing engine technology.
In the electric car race between European car manufacturers, Renault can not stand out. However, its flagship ZOE model, which has also been the best-selling electric car in this segment in Europe for many years, is losing ground to more compact models from rival Volkswagen since Virtue.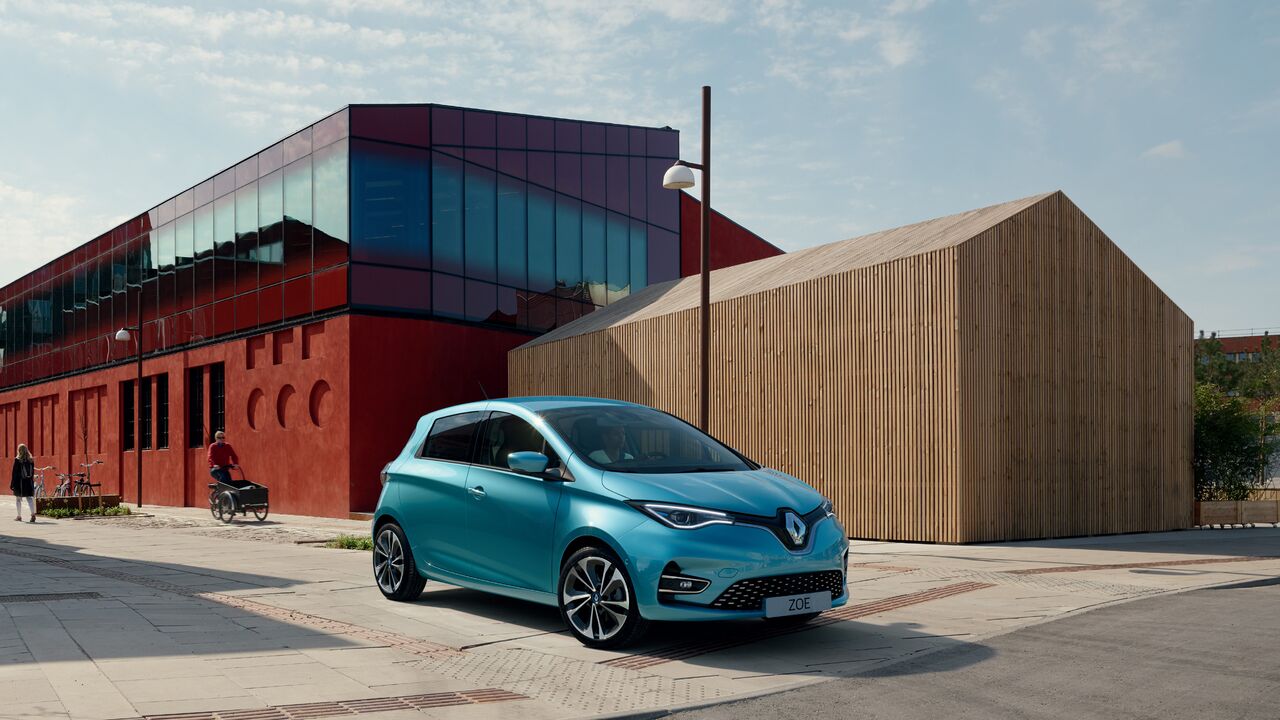 Although France is Renault's biggest market and in the past eight years it has spent more than 1 billion euros on advertising, but today, only about 7% of consumers in France are willing to buy an electric car. The remaining 93% have not really "opened up". They think that to be able to switch to electric cars, they need more convenient infrastructure support or have to live in big cities.
Target 
Changing thoughts and attitudes about electric cars of the customer group is still very apprehensive.
Consolidate revenue and drive growth of Renault models in the electric vehicle market.
Increase brand awareness (Brand Awareness) and brand love (Brand Love) for Renault.
Big idea
"La ville 100% tickethicules électriques" – The village 100% uses electric cars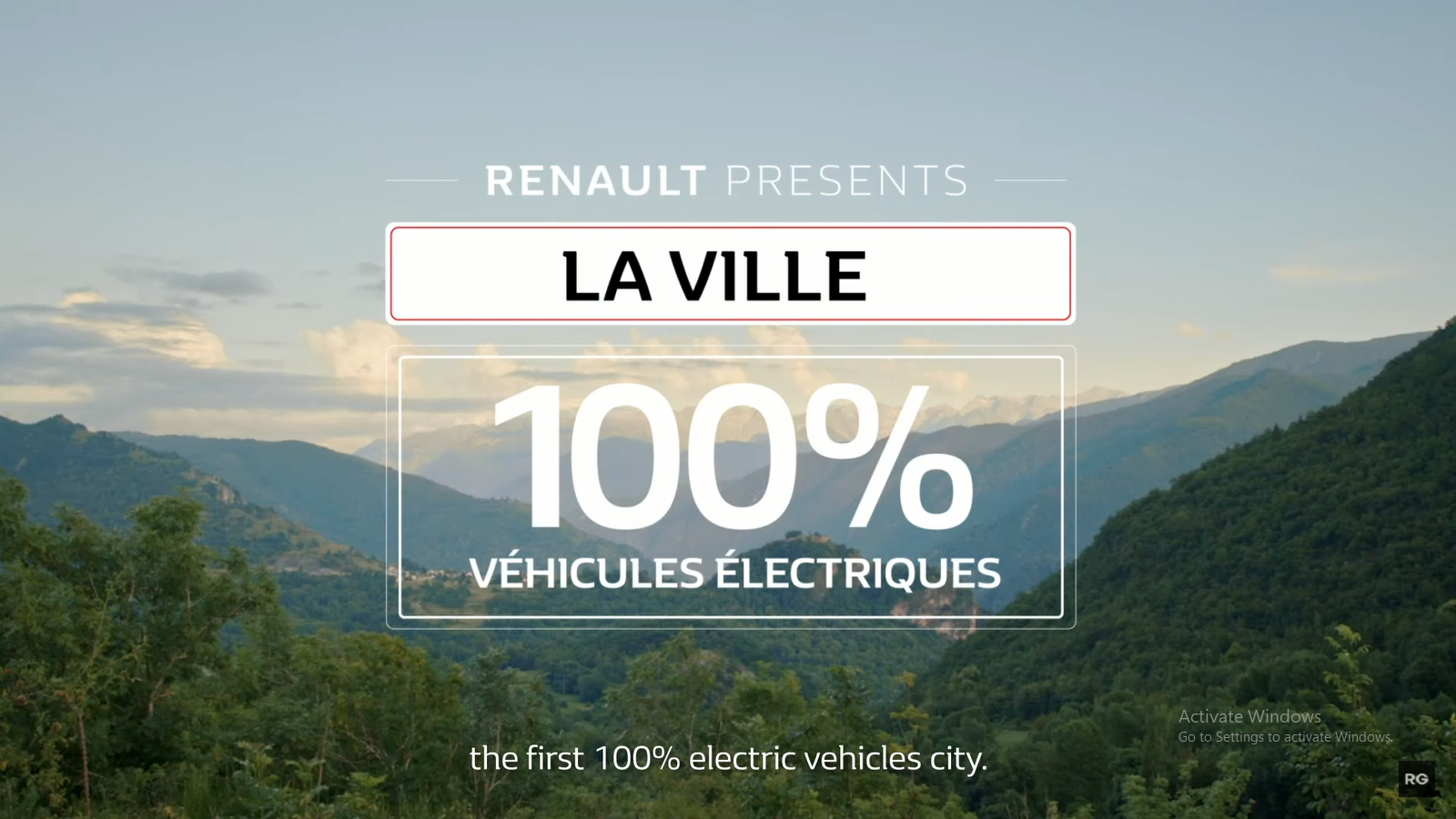 If customers think that they have to live in big cities to be able to use electric cars, then Renault will prove the opposite.
Deployment
In collaboration with Publicis Conseil, Renault started the campaign from July 2020.
The campaign has selected Appy – a small town in the southwest of France and invested in it to become the world's first 100% tram village.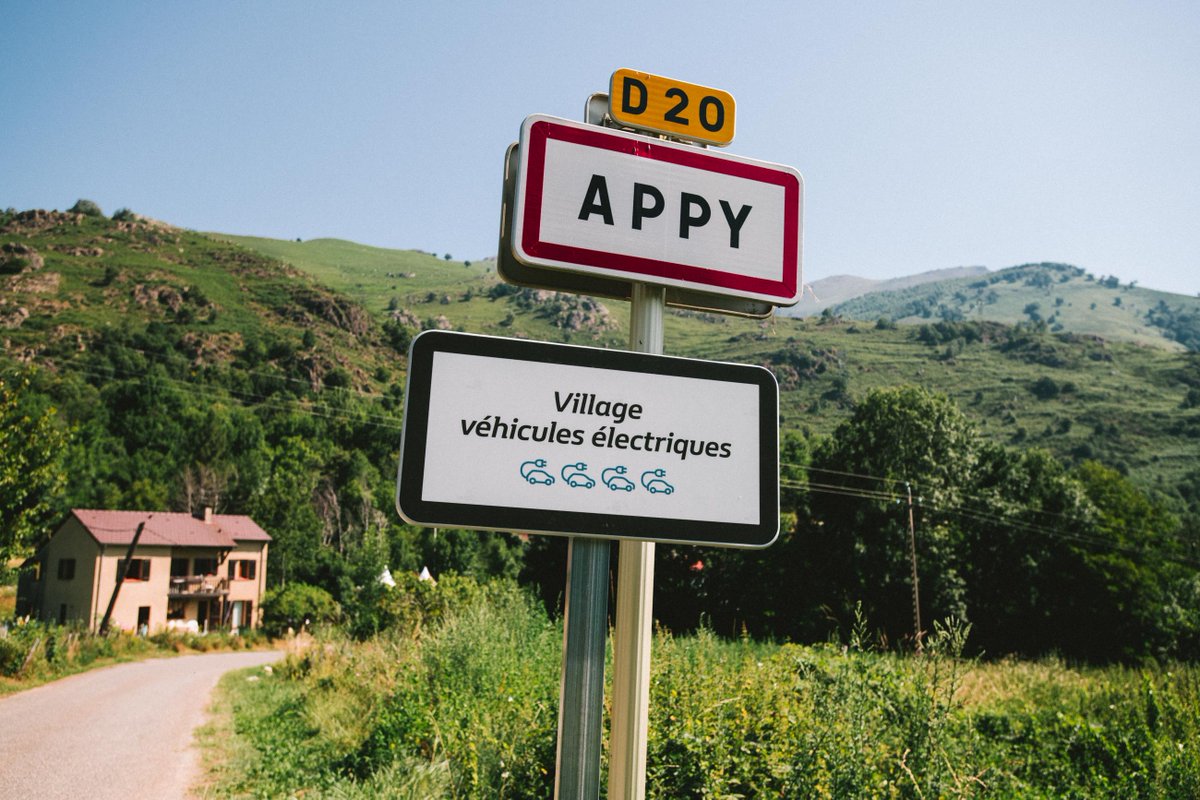 Renault has decided to sponsor the electric Renault ZOE model to replace all the cars of each household here for a period of three years.
This is a really isolated village when it is very far from other places: the nearest bakery is also 20km away, a supermarket is 30km away, a high school is 35km away and a big city is 120km away. So if the tram can be easily used here, it can certainly be used anywhere else.
In addition to the electric vehicle and the accompanying charger, the company also invested in building public electric chargers throughout the village. With just 30 minutes of charging, the car can travel 145km. It is this convenience that has made customers more confident in electric cars.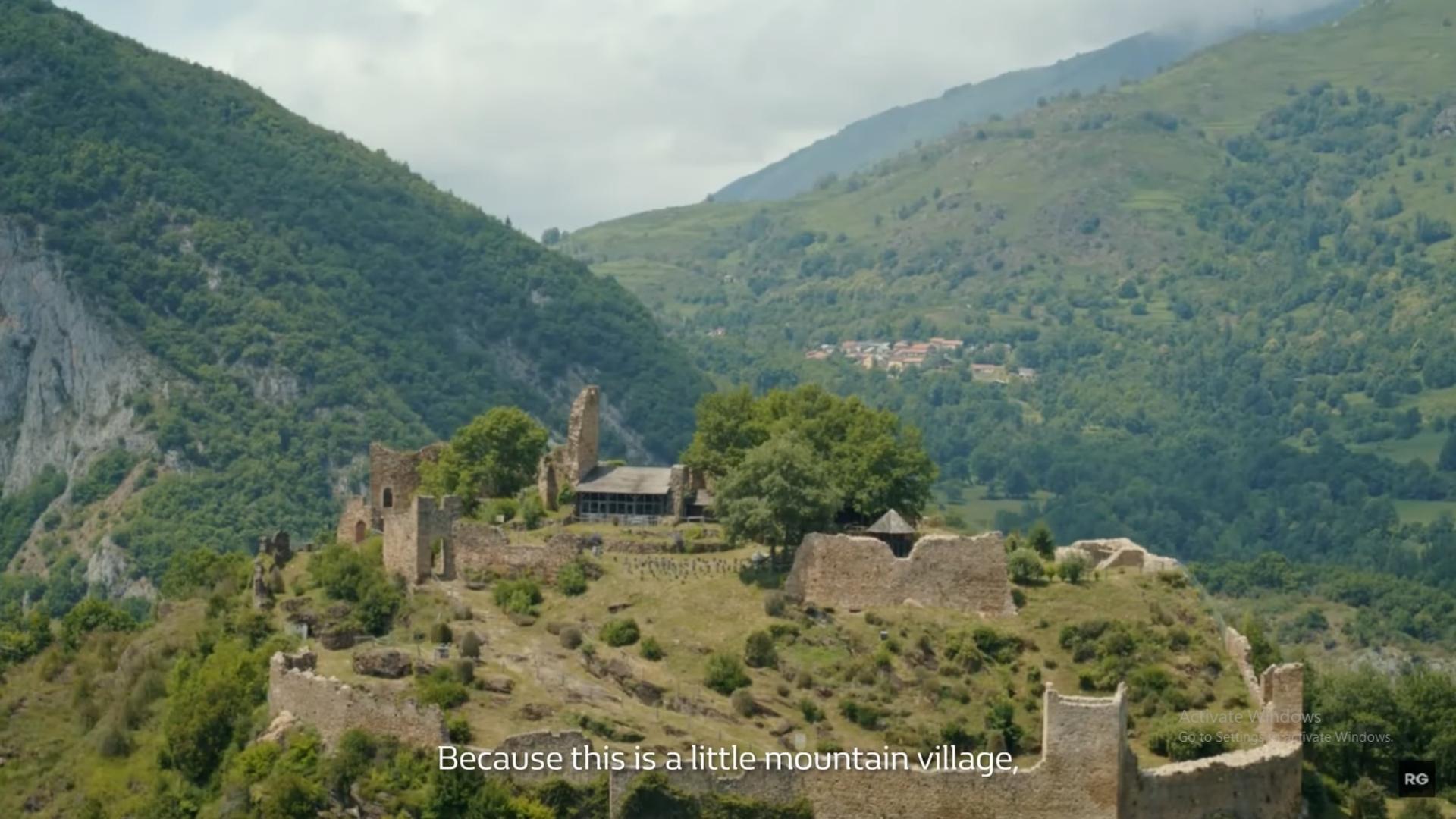 The company also made a documentary and TV show on TV and the Internet about the initiative. The people of Appy village will appear in the scenes to express their thoughts and experiences when using an electric car.
From the surprise and excitement of the people on the first day of receiving the new car, to the daily activities associated with the car (driving, charging, cleaning the car …) are recorded, with the guidance. by veteran French journalist and director Emmanuel Le Ber.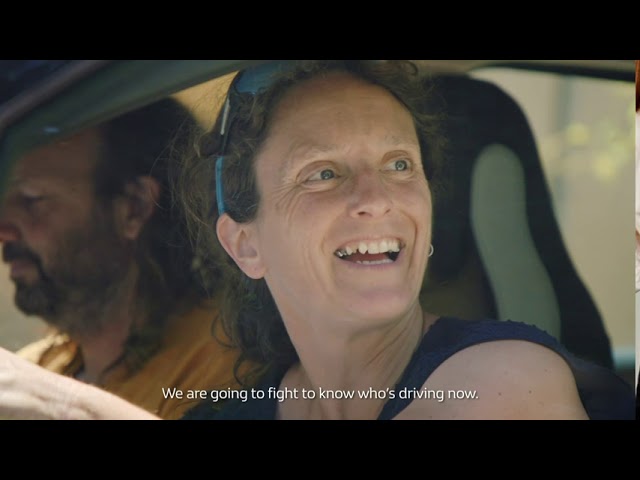 After just two months, the initiative has already shown positive feedback. People in Appy have gradually gotten used to using ZOE electric vehicles in their daily lives and they have become interested in the transition to electric vehicles. They also commend the new car's dynamism and utility.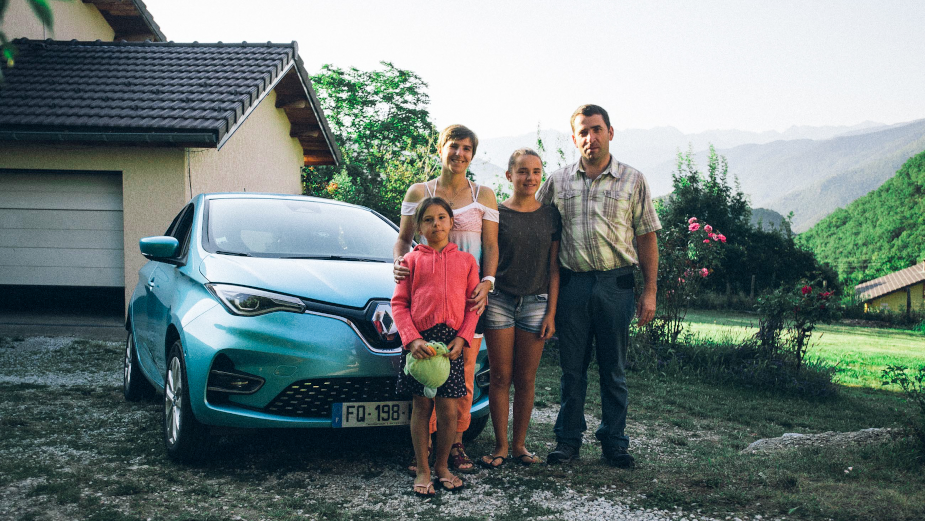 The company cooperates with TV channel TF1 to broadcast advertisements about the project. In October 2020, after the project was implemented for three months, three short promotional videos were broadcast. Followed by a series of 5 documentary episodes, each with a duration of one minute, aired at 12:50 pm and 7:50 pm throughout the month.
Finally, two 3-minute and 13-minute films were shown at 8:45 p.m. Sunday on the MyTF1 TV channel and the Renault website to close out the promotional series.
It is the honesty and objectivity of those who have directly used the product that is an important factor in helping Renault convince the French people to believe in the feasibility of using an electric car.
Result
Media results
Social media posts   reached 63 million views, 29 million impressions, 1 million positive feedbacks from consumers and media units because of the practical social significance of this project.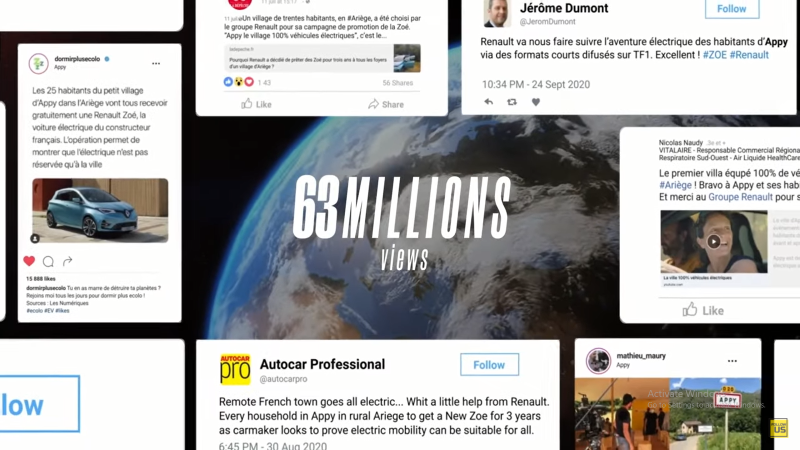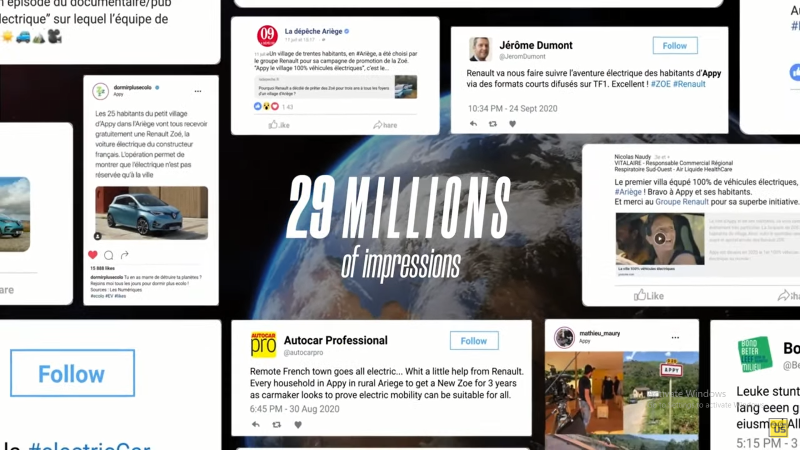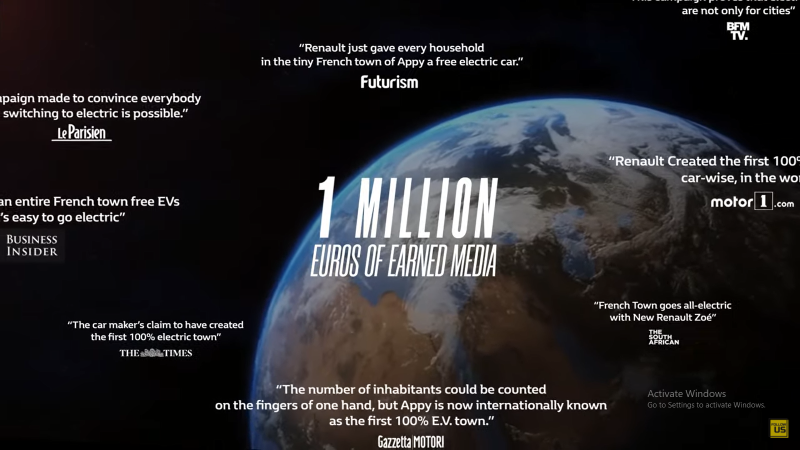 Business results
Commercially, sales have increased by 50%, making the Renault ZOE the best-selling energy vehicle in Europe.
Awards
Silver Award CLIO Awards 2020, Outdoor Advertising category

Cannes Grand Prix Award 2021, Outdoor Advertising category
summary
Through the bold campaign Electric Village, Renault and Publicis have broken the worries and concerns of consumers about electric cars.
The resounding success of this campaign also reminds advertisers of the power of investing in experiential forms of marketing . This form will help your brand image inculcate into the perception of customers in the most natural and effective way.