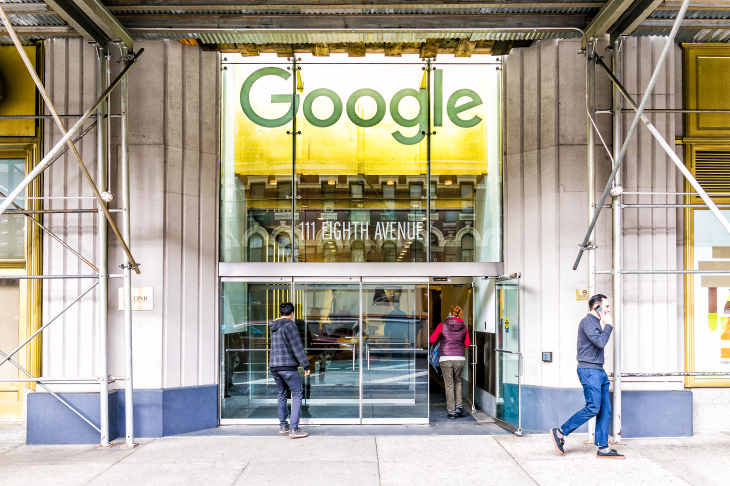 Recently, Google decided to rebrand – rebranding of their advertising platform. This article is the sharing from Google itself about the following hidden stories, let's explore:
Sometimes, even the most beloved brands need to make a difference.
Kentucky Fried Chicken to KFC. British Petroleum to BP. And Apple Computer is now just called Apple.
>>>  Simplify your brand for success
Rebranding – rebranding is not just about changing the name. This process is intended to redefine  the strategic vision  of the brand, as well as the message sent to new generations of customers.
>>>  4 Common myths about rebranding .
In July 2018, Google launched 3 B2B brands. After 18 years, Google AdWords became Google Ads. DoubleClick combined with Google Analytics 360 becomes Google Marketing Platform. And DoubleClick for publishers is being spun off again, in Google Ad Manager, 22 years after it was launched.

One of the reasons for this change is to help brands, agencies, publishers and advertisers better meet the needs of users, by delivering meaningful messages. relevance and meaning.
Google realized that they needed to better adapt to their own customers. Here are specific lessons that Google has learned:
Let customers show the way
The advertising platform on the Internet has changed at a rapid pace over the past two decades. Because of the growing advertising market, Google is required to have tools to build campaigns, develop content and measure effective ROI.
At the same time, because of the rise of Video content and mobile platforms, Google must change to keep up with the times.
AdWords is still primarily concerned with buying ads on search engines, it doesn't affect people who want to buy software or run video ads.
Plus, Google's customers just want a single platform from which to create, plan, buy ads, and measure the results of their campaigns. The fact that users also used DoubleClick and Google Analytics 360 to be able to build an effective campaign, and they led Google to this change.

To dig deeper, Google teamed up with Bain & Company to interview over 900 marketers worldwide. The answer is pretty clear: 80% of them want a supplier through the process of integrating technology into marketing and advertising.
>>>  Brand positioning according to customers
Combining personnel of product groups
Google knew they needed to simplify products, and make integrations into one unified platform. It is no easy task. It took 2 years of efforts of hundreds of people in Google, this project was completed.
Google started by assigning this project to a team of marketing experts to lead the project. For a technology-oriented company like Google, this is a rather strange move. They do this because more than anyone else, it is the job of marketers to listen to and understand the desires of their customers.
Google insists that, from beginning to end of this rebrand, it will be 100% focused on its customers.
After that, it was the combination of more than 20 engineering teams, along with hundreds of Google employees, from product, design, sales, ….
Google relies on the expertise of each team to assign tasks. For example, Brand Studio – Google's internal design unit designed the logo. Google's training team has updated thousands of salespeople globally. And programmers have made more than 1 million changes to the software platform.
They had to update the URLs of more than 50 websites, rebrand multiple social media channels, edit hundreds of YouTube videos, and update more than 500 Think with Google articles and 5,000 help center articles.

Thanks to the core team, the new project can stay on the right track by constantly looking back to see if it is in line with customer insights, and constantly coming up with new, creative ideas.
>>>  10 factors to know for successful Rebrand brand
Think Globally and Locally
One of the other important lessons is the necessity of adopting a globalization perspective. Google needs to address the concerns of all customers, not just those in English-speaking countries.
Google has been thinking deeply about how to introduce new brands in markets that don't use Latin characters. We have therefore localized the brand names into Arabic, Japanese and Russian to ensure that they make sense and are locally relevant.
Google also had to understand each market's response to this rebranding and adjust their approach accordingly.
In Latin America and Asia Pacific, for example, Google hosted its own roadshows, met with top partners in each region, and produced documents about the change.
Brand consistency
Throughout this project, there is a whole lesson in the importance of putting the customer at the center of everything.
The refactoring also shows the design elements needed to make change at scale and gives Google an understanding of how similar ambitious projects can be approached in the future.
Check out 2 other Case Study rebrands:  Uber  and  Airbnb