To become one of the famous corporations worldwide, Samsung has built and implemented international business strategies effectively. Let's analyze and learn about Samsung's international business strategy in the article below.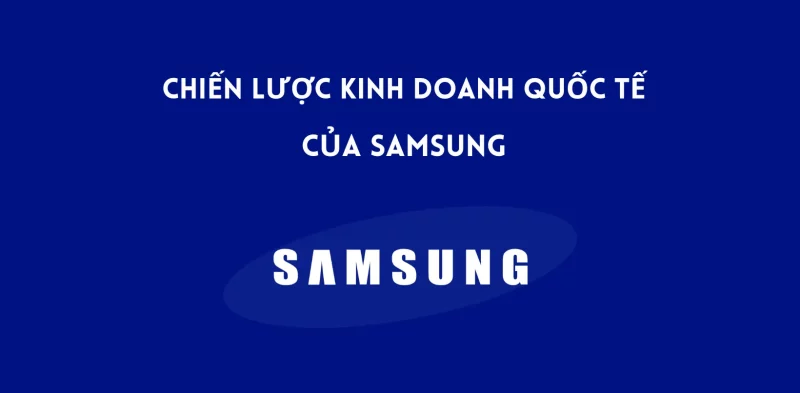 An overview of Samsung corporation
According to  Wikipedia , Samsung is a giant Korean multinational corporation with its headquarters located in the Samsung Town complex, Seocho district, Seoul city. This group currently owns many subsidiaries, sales systems and representative offices globally, most of which are operating under the brand name 'Samsung'.
Samsung is a multi-industry conglomerate with the largest scale and influence on the economy in Korea in particular and is also one of the most valuable technology brands in the world today.
Samsung was founded by Lee Byung-chul – a Korean businessman and industrialist in 1938, starting as a small retail trading company. After more than 3 decades of formation and development, Samsung Group gradually diversified into industries including: food processing, textiles, insurance, securities, real estate and retail.
Samsung expands its operations on a global scale, focusing on investing in research and strategic development the most in the fields of high technology and consumer electronics, specifically the mobile phone, TV, and power chip segments. atoms and semiconductors. As a result, many of the above fields gradually become the most important spearhead, with an increasingly large contribution and a high proportion, to the point that it is almost impossible to replace the total revenue of the whole group.
Notable Samsung subsidiaries include: Samsung Electronics (the largest electronics and high-tech company in the world by revenue, and the 4th largest in the world by market value in 2012), Samsung Heavy Industries (the world's 2nd largest shipbuilding company, second only to Hyundai Heavy Industry), Samsung Engineering and Samsung C&T (the world's 12th and 36th largest construction companies, respectively).
Other important subsidiaries include Samsung Life Insurance (the world's 14th largest insurance company), Samsung Everland (managing Everland Resort, the oldest theme park in Korea), Samsung Techwin (an insurance company). space exploration, production of surveillance equipment, protection, military equipment, etc.) and Cheil Worldwide (15th largest advertising company in the world by 2012 revenue).
Samsung has had a great influence in the development of economics, politics, media, culture, and social life in Korea, and is the driving force, the main 'core' behind its success. of 'Miracle of the Han River'. Samsung contributes up to 1/5 of the country's total export turnover, and at the same time, the group's revenue also accounted for 17% of the total GDP size of 1,100 billion USD of the Korean economy in 2013.
Analyze Samsung's SWOT model
The SWOT model is a famous tool known and applied by many businesses because of its usefulness in helping managers analyze important factors inside and outside the business from which to establish strategies. appropriate strategy and business plan.
SWOT stands for 4 words: Strengths, Weaknesses, Opportunities and Threats – is a famous model that helps businesses analyze and build your business strategy effectively.
Among the 4 elements of the SWOT model, strengths and weaknesses are two factors for internal assessment of the business. For these two factors, businesses can control and change. Often these factors are related to company operations, assets belonging to the business, product development, etc.
Besides, the remaining two factors, opportunities and challenges, are external factors that are often related to the market and are macroeconomic in nature. Businesses may not be able to control these two external factors. Businesses can fully seize opportunities, but they must also pay attention and be wary of external challenges that can occur at any time.
Read more details about the SWOT model in the article :  What is the SWOT model & 7 steps of SWOT analysis
For Samsung, the strengths, weaknesses, opportunities and challenges of this corporation can be analyzed as follows.
Strengths
Regarding the strengths in Samsung's SWOT model, this brand has some outstanding strengths below.
Effective research and development (R&D) activities 
Samsung is a company that always focuses on investing in research and development activities. Samsung's R&D spending is huge, with 34 R&D centers around the world to research and develop its product portfolio. Samsung has invested more than 13 billion euros in R&D activities, ranking 4th among the 20 companies investing the most in R&D in the world (According to Global Innovation 1000).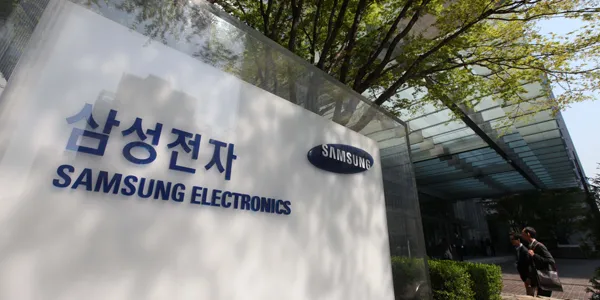 Famous brand 
According to a survey by Nielsen, Samsung is the most valuable Asian brand. At the same time, the company has entered the top 10 most valuable brands (announced by research firm Interbrand).
Besides, Samsung has many years of experience in the field of technology development, which is one of its advantages compared to its competitors.
Occupy a large market share in the smartphone market 
According to IDC statistics, Samsung accounts for 29.3% of all Android models sold. In addition, Samsung also sold 81 million devices to the market in 2020.
Weaknesses
Besides its strengths, Samsung Group also has weaknesses that need to be overcome.
Some of the main weaknesses in Samsung's SWOT model can be mentioned as follows:
Highly dependent on the US and Indian markets 
A large part of Samsung's revenue comes from the US and Indian markets. Although Samsung has solid positions in some markets, financially, the US market is extremely important to Samsung.
In India, Samsung remains the second best-selling brand despite competition from Chinese companies. However, pressure from Chinese companies will strengthen as these companies are promoting the sale of cheap smartphone sets, causing Samsung's revenue to be strongly affected.
The product is not unique 
One weakness of Samsung is that its products are not unique. Samsung's application software and product catalog are too numerous, quite similar and easily confusing.
Opportunities
To take advantage of strengths and overcome weaknesses, Samsung can seize a number of beneficial opportunities to develop its brand and increase sales as follows:
Digital services evolve 
The most prominent opportunity that Samsung can grasp is the growing and growing demand for digital services.
The demand for digital services has continuously increased over the past few years. And this demand is being pushed to a new level after the Corona pandemic fever when a large number of people have to stay at home due to blockade orders. At that time, life will have to depend on digital devices for a number of things from ordering essential products to entertainment. And certainly, smartphones are an indispensable means.

The emergence of 5G technology 
Samsung has been reaping the first benefits when becoming the leader in the 5G smartphone segment. In the US, Samsung is the brand that has gained the largest market share in the 5G smartphone market segment.
Threats
Besides opportunities, Samsung also needs to face some challenges. The main challenges in Samsung's SWOT analysis can be listed as follows:
High level of competition 
Although trying to expand many market segments to target many customer segments, Samsung is facing a lot of competition from Chinese and US-based smartphone manufacturers. And one of Samsung's top competitors is Apple.
The Covid-19 pandemic continues 
The prolonged pandemic has had a major impact on the economies of countries around the world. Economic fluctuations also have a big impact on Samsung's business operations as the company is feeling quite a bit of economic instability caused by the Corona epidemic.
The epidemic not only affects the economy, causing job demand to decline, consumer spending on smartphones and electronics has also decreased to the maximum and this has affected the efficiency of the economy. Samsung's business productivity was very high in the first two quarters of 2020.
Samsung SWOT analysis table
Strength 

Weakness

Opportunity

Challenge

Effective research and development activities

Famous brand

Highly dependent on the US and Indian markets

The product lacks uniqueness

Digital services evolve

The emergence of 5G technology

High level of competition

The Covid-19 pandemic continues
Detailed analysis of Samsung's business strategy
Samsung is a famous corporation worldwide. To become successful in foreign markets, Samsung has built and implemented   effective international business strategies . So what is Samsung's international business strategy?
Samsung's global business strategy (Global Strategy) 
When analyzing Samsung's international business strategy, this group has successfully applied the Global Strategy.
Global strategy is a competitive strategy aimed at increasing profits on the basis of reducing costs on a global scale. This is a common strategy for businesses that sell standardized products, competing mainly based on cost – price such as electronic components, semiconductors, semi-finished products… Businesses pursue this strategy. A global strategy often launches the same products and uses the same marketing strategy in all markets.
Samsung's international business strategy allows each Samsung subsidiary to be responsible for providing services or products to local Customers' production lines. The proof of this global strategy of Samsung lies in its flagship smartphone, "Galaxy". Galaxy is available in most countries with identical specifications and features, regardless of the country's needs.
With a global strategy, Samsung was able to save costs because products were standardized and used the same  marketing strategy .
Read details about Samsung's marketing strategy in the article :  Analyzing Samsung's Marketing strategy in Vietnam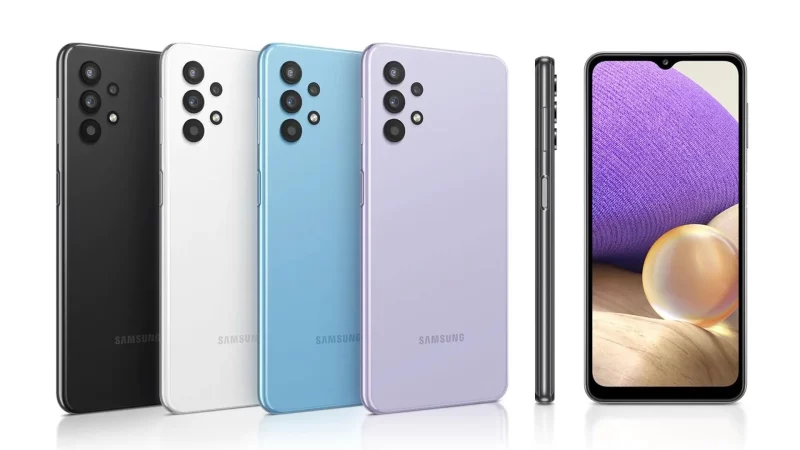 Transnational Strategy of Samsung (Transnational Strategy)
Another international business strategy of Samsung today is the Transnational Strategy.
Transnational strategy is a competitive strategy that aims to increase profits through cutting costs globally, while increasing value by adapting products to each market.
Business units have high autonomy in performing basic business activities such as production and marketing (to adapt well), and at the same time have close coordination with each other (to reduce costs).
A transnational strategy may be chosen when a business faces great pressure both to reduce costs and to adapt to local conditions.
The reasons that Samsung chooses a transnational strategy for its international business strategy can be listed as:
Pressure for local adaptation is high: due to different tastes in each country and differences in host country policies.

Pressure to reduce costs is high: there are more domestic manufacturers with production lines large and modern enough to compete.
For Samsung's international business strategy at this stage, Samsung has expanded and built manufacturing plants in new areas such as Egypt and South Africa. Previously, when opening a factory in Nigeria, Samsung made appropriate adjustments in the scale of operations and production lines due to differences in infrastructure and available tax breaks in the region. Therefore, with its transnational strategy, Samsung is interested in the development of regional economies of scale.
In addition, another example that shows that Samsung also pays attention to the needs of the countries it operates in is the introduction of a low-cost smartphone line, called Galaxy A. This phone line is not available in United States because of its high average income as well as the carrier's discount purchasing policies. Therefore, Galaxy A is only sold in countries outside the US, at extremely affordable prices.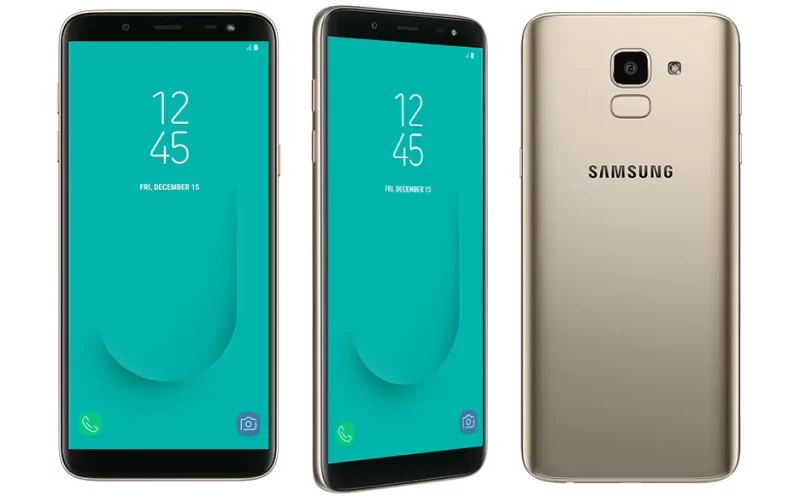 Summary 
To become one of the famous corporations worldwide, Samsung has built and implemented international business strategies effectively. Key strategies in Samsung's international business strategy include:
Global strategy

Transnational strategy
Hopefully through this article, you will learn more about Samsung's international business strategies so that you can refer to them to deploy appropriate strategies for your business. Visit our blog to update good knowledge every day!