Unilever is one of the famous multinational corporations in Vietnam and around the world. To increase brand recognition and attract customers, Unilever has deployed effective marketing strategies according to the 4P Marketing Mix model. Let's learn about Unilever's Marketing strategy in the article below.
Overview of Unilever group
According to  Wikipedia , Unilever is a world-famous global corporation in the field of manufacturing and fast-moving consumer products including personal and household hygiene care products, food, tea and tea drinks. .
Unilever's typical brands are widely consumed and accepted globally such as Lipton, Knorr, Cornetto, Omo, Lux, Vim, Lifebuoy, Dove, Close-Up, Sunsilk, Clear, Pond's, Hazeline, Vaseline, … With revenues of over millions of dollars for each brand, Unilever is proving to be one of the most successful companies in the world in the field of consumer health care (Personal Care). Along with Procter & Gamble (P&G), Unilever currently dominates the world in these products.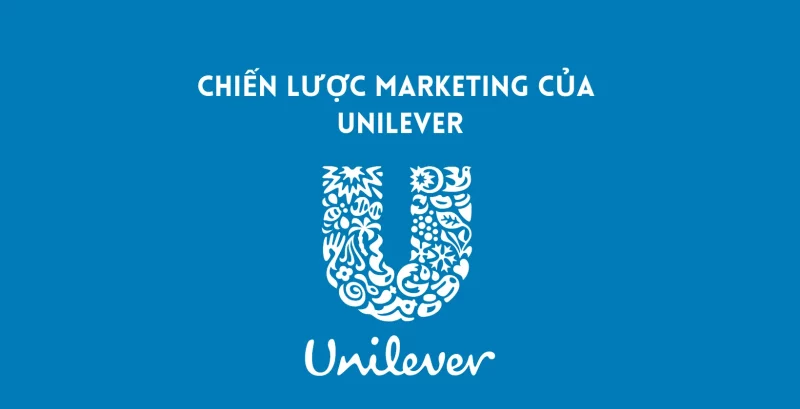 As a multinational company, expanding business and setting up many branches around the world to dominate the global market is one of Unilever's goals. Unilever Vietnam was established in 1995 and is also a step in Unilever's overall strategy. Unilever Vietnam is actually a collection of three separate companies: Lever Vietnam Joint Venture headquartered in Hanoi, Elida P/S in Ho Chi Minh City and Best Food Company also located in Ho Chi Minh City. .
Unilever Vietnam currently has 5 factories in Hanoi, Cu Chi, Thu Duc and Bien Hoa industrial park. The company currently has a nationwide sales distribution system through more than 350 large distributors and more than 150,000 retail stores. Currently the company achieves a growth rate of about 35-40% and employs more than 2000 employees. In addition, the company also cooperates with many domestic factories in manufacturing and processing activities, supplying raw materials for production and packaging of finished products.
These business cooperation activities have helped Unilever Vietnam save import costs and reduce product prices, to enhance the competitiveness of the company's products in the Vietnamese market, and at the same time the company also helps Support Vietnamese partners to develop production, ensure income for employees and create about 5,500 additional jobs.
Immediately after going into operation in 1995, Unilever's famous products such as Omo, Sunsilk, Clear, Dove, Pond's, Close-up, Cornetto, Paddle Pop, Lipton, Knorr… along with traditional Vietnamese brands Nam is Viso, and P/S have been widely introduced and with the advantage of perfect quality and reasonable prices suitable for the budget of Vietnamese consumers, these brands have quickly become popular brands. the most consumed goods in the Vietnamese market.
Unilever quickly became profitable and earned significant profits in the Vietnamese market. With such growth rate Unilever Vietnam has been proving that it is the most successful foreign company in Vietnam today.
In addition to business activities Unilever Vietnam also actively contributes to social, humanitarian and community development activities.
Every year the company contributes about 2 million dollars to community development activities in Vietnam and the company was honored to receive a certificate of merit from the Prime Minister of our country for its achievements in production, business and other activities. social, humanitarian, educational, and public health activities.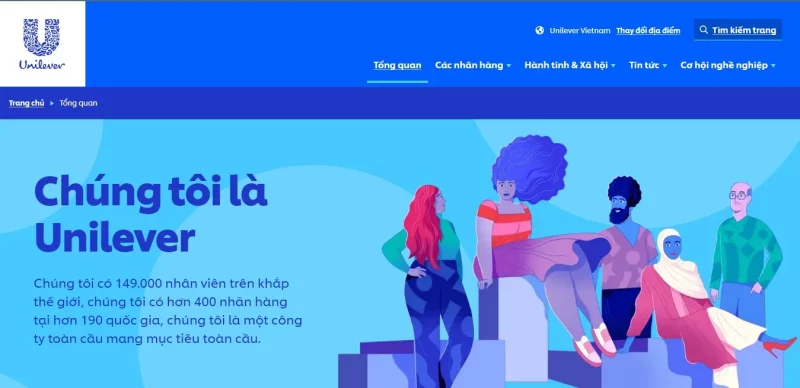 Analyze Unilever's Marketing strategy in detail
Unilever is one of the famous multinational corporations in Vietnam and around the world. In addition to smart business strategies, Unilever has also developed and deployed effective Marketing Mix strategies   to increase brand recognition and attract customers.
So  what is Unilever's Marketing strategy  ? How has Unilever implemented its Marketing Mix strategy?
Unilever's Marketing Strategy for Products
Regarding Unilever's Marketing strategy regarding products, this group owns a variety of different products in the Vietnamese market and always focuses on improving the quality of its products.
One of Unilever Vietnam's most remarkable successes when operating in Vietnam is the expansion and promotion of its products in the Vietnamese market. In just a short time since the company went into operation in 1995 and launched its first product, Sunsilk shampoo, and then other product categories such as OMO, Clear, Vim…
These brands are really famous, attract customers and are considered first when Vietnamese people buy consumer goods for personal and family care.
Some outstanding products of Unilever can be mentioned as:
Food line for processing and eating
Wall's ice cream: Includes dietary products with pure flavors. The product is suitable for all audiences, with convenience helping the brand be chosen by many people in today's balanced diet.

Knorr: Knorr is one of the largest and most popular brands within Unilever in the Vietnamese market. Spice products used in Vietnamese dishes bring attractive flavors, suitable for the diet of Vietnamese people.

Lipton: Lipton is one of the world's leading beverage brands and in Vietnam Lipton is loved for its tea bags suitable for the tastes of all ages. With convenient features when stored in a bag and reasonable price, Lipton has become a major beverage brand in Vietnam.
Line of hygiene and personal care products
Lux, Vaseline, Hazeline: known for shower gels, bath soaps, facial cleansers with seductive fragrances, suitable for many ages.

Dove, Sunsilk, Clear: Famous in the Vietnamese market with hair care products from shampoo, conditioner to professional hair conditioner.

Lifebuoy: Soap brand used in most families in Vietnam

Closeup, P/s: With the main product being toothpaste with compatibility suitable for all ages, this is a brand that many people choose to use in the oral hygiene market.
Line of laundry products for clothes and household items
Omo, Viso. Surf: These are the cleaning brands that dominate the market in Vietnam today. With quality, easy-to-use laundry soap products, Unilever is trusted by many customers.

Comfort: Along with clothes cleaning products, comfort is a brand that includes clothes softener products with many fragrances suitable for many families in Vietnam.

Sunlight washes dishes, Sunlight cleans floors, Cif: Sunlight has become a trusted kitchen cleaning brand for the past 15 years.
Regarding product quality, Unilever has applied international standards for products but adapted them to the needs of Vietnamese people. Unilever has acquired from its partners reputable brands for many years in Vietnam such as Viso washing powder and P/S toothpaste. Then, the company improved packaging and marketing to increase sales of these brands.
In addition, the company also deeply understands the needs of Vietnamese consumers to "Vietnamize" its products, for example, Sunsilk shampoo contains extract from the locust tree – a popular shampoo. Vietnam's space; and this brand has also been very successful, accounting for 80% of sales of the Sunsilk shampoo brand.
With the importance of brand reputation, in recent years Unilever Vietnam has paid special attention to anti-counterfeiting to protect consumer rights, intellectual property and brand reputation. . The company's products now have an additional "AUTHENTIC GOODS GUARANTEED STAMP", or "ANTI-COUNTERFEIT PRODUCTS GUARANTEED LOGO" to help customers clearly identify real and fake goods and bring a feeling of feel secure when using.
Unilever's Marketing Strategy on Price (Price)
For Unilever's marketing strategy regarding price (Price), this brand has used a flexible product pricing strategy according to market needs (Dynamic Pricing Strategy).
Dynamic pricing can be understood as on-demand pricing or time-based pricing. This is a flexible pricing strategy in which selling prices fluctuate based on the market and customer demand.
The decision-making process behind this dynamic pricing strategy goes like this: Algorithms developed based on machine-learning will help businesses develop new algorithmic models based on market needs and competitors' strategies. This data-driven process allows businesses to seamlessly adjust their product prices within seconds.
>>Read more:  10 popular product pricing strategies in marketing
Unilever's goal is to reach the majority of Vietnamese consumers and capture as much market share of product lines on the market as possible. Since its operation until now, the company has implemented a policy prices flexibly according to market fluctuations, according to competitors' pricing strategies and in the direction of decreasing prices.
For example, in terms of competition in providing detergent products to the market, P&G's move reduced the price of Tide detergent products by 20% from 14,500 VND for a 1.5 kg package to 11,000 VND. , Unilever Vietnam immediately reduced the price for 1/2 kg of its washing powder from 7,500 VND to 5,500 VND.
In addition, the company also distributes production and packaging for satellites in the North, Central, and South regions to reduce transportation and warehousing costs. Unilever has also implemented a financial support policy to help local businesses upgrade production equipment, transfer technology, and organize production training programs.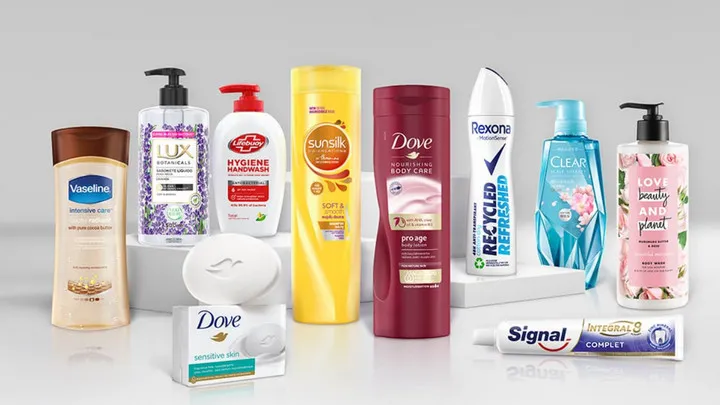 Distribution system strategy (Place)
When analyzing Unilever's Marketing strategy in terms of distribution system (Place), this brand has focused on expanding its distribution system to reach more customers.
Unilever Vietnam currently has about 350 distributors and more than 150,000 wholesale and retail stores of the company's products nationwide. These numbers show that the company's products are flooding the Vietnamese market from remote areas to the busiest places in urban Vietnam.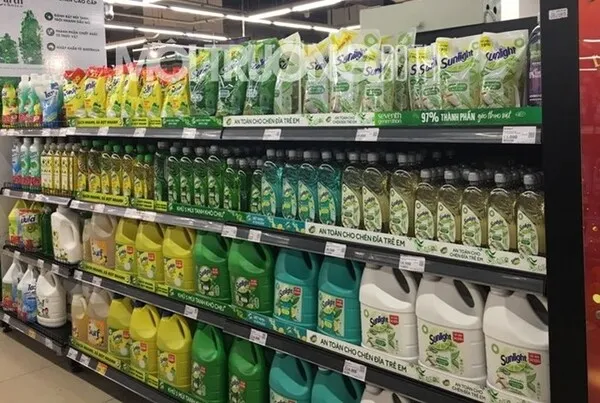 With the two goals that the company set for its distribution system: always available and always present, Unilever's distribution system up to this point has achieved both of those goals. It is very rare that customers cannot buy any Unilever product in Vietnam right at the dealer nearest their home.
The company's success in implementing this distribution system in the Vietnamese market must be attributed to the dynamism of the company's Vietnamese employees, but it cannot help but mention the ingenuity in its strategy. Unilever's business strategy is to cooperate with distribution agents of Vietnamese businesses perfectly without encountering any difficulties in human resources and perfecting the distribution system.
Any Marketing campaign related to the distribution system set by the company is carried out smoothly and perfectly by the company's agents nationwide.
Unilever's Marketing Strategy on Mixed Promotion (Promotion)
For Unilever's Marketing strategy of mixed promotion (Promotion), Unilever has focused on implementing its product advertising campaigns on media such as newspapers, radio, TV,… and technical media. number.
TV advertisement
Unilever has advertised its products with high frequency on Vietnamese and local television channels. Any good film and entertainment program will certainly before, after, or while watching television, the audience will be able to watch elaborate, cheerful commercials that will gently touch the viewers' hearts. of Unilever Vietnam company for its products.
According to a report by Vietnamese television stations, advertising Unilever products accounts for about 35% of the total income that television stations receive from advertising activities, more than any other business advertising on radio. Vietnamese television, as well as any of Unilever's competitors.
The company's four most advertised product groups alone, Sunsilk, Clear, Lux, and Omo, account for about 56 billion VND while the company's main competitor, P&G, only advertises its products. reaching about 28 billion VND. So in the field of television advertising, Unilever Vietnam has no competitors, which easily explains why this brand's products are consumed so much.
Advertising on digital media 
Taking advantage of social media is also an effective marketing strategy for Unilever to attract customers and advertise its products.
A successful advertising campaign of Unilever is the "Unilever 25" campaign launched on the occasion of the company's 25th anniversary. With this campaign, Unilever organized the contest: "Gen Z Design, Future Design" with the main target audience being for young people to spread meaningful messages to the community.
When participating in the contest, young people will tell their stories and wishes for Vietnam in the future. The work is done right on the packaging of products that are familiar to every household such as OMO laundry detergent, P/S toothpaste, Lifebuoy shower gel… from Unilever.
Then, participants can share their designs on social networks to spread the message more widely. In particular, for every like/share for a design, Unilever will contribute 1,000 VND to the Sustainable Vietnam Fund. In addition, 1,000 entries with meaningful messages and more than 500 interactions selected by Unilever will receive a Unilever Limited Collection as a gift.
By attracting young people to participate in the contest as well as taking advantage of social networking platforms, Unilever's campaign has further strengthened its brand recognition to attract customers, while also being closely associated with life. everyday life of Vietnamese people, while accompanying to spread humane and positive life values.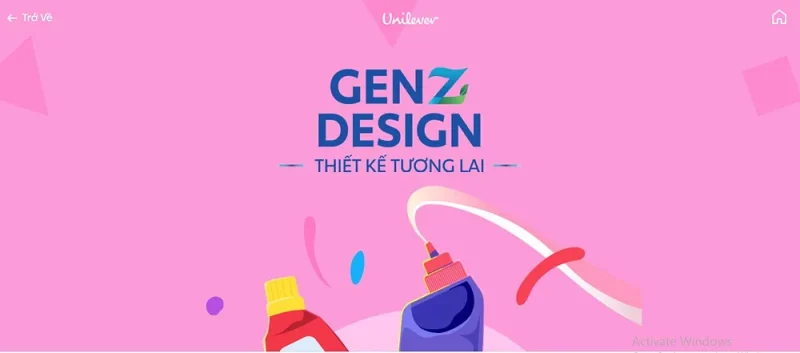 Promotion strategy 
To attract customers to buy products, Unilever has also launched attractive promotional campaigns including:
Product discounts

Give away coupons

Giveaways come in many forms: exchange the cover of one product to get another product, give a trial sample to customers,…

Promotional programs for drawing or scratching to win valuable gifts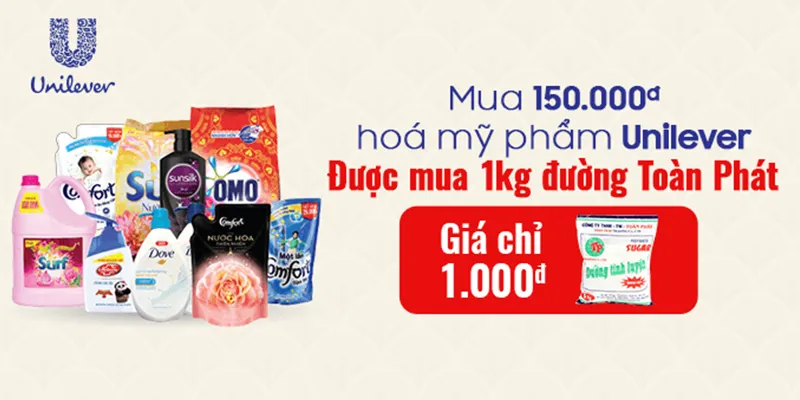 Summary of Unilever's Marketing strategy



Unilever is one of the famous multinational corporations in Vietnam and around the world. To increase brand recognition and attract customers, Unilever has deployed effective marketing strategies according to the 4P Marketing Mix model.
Thanks to its diverse product portfolio and good product quality, accompanied by a suitable pricing strategy, Unilever has succeeded in attracting its target customers. In addition, Unilever also uses and invests in promoting products on media and digital media.
Thanks to Unilever's effective marketing strategies, this brand has achieved much success in the Vietnamese market.
Check out some other great content:
>>  Detailed analysis of Innisfree's Marketing strategy
>> Learn and analyze Cocoon's Marketing strategy