To become one of the famous retail brands of consumer electronics, thegioididong has built and implemented effective business strategies. Let's analyze and learn about thegioididong's business strategy in the article below.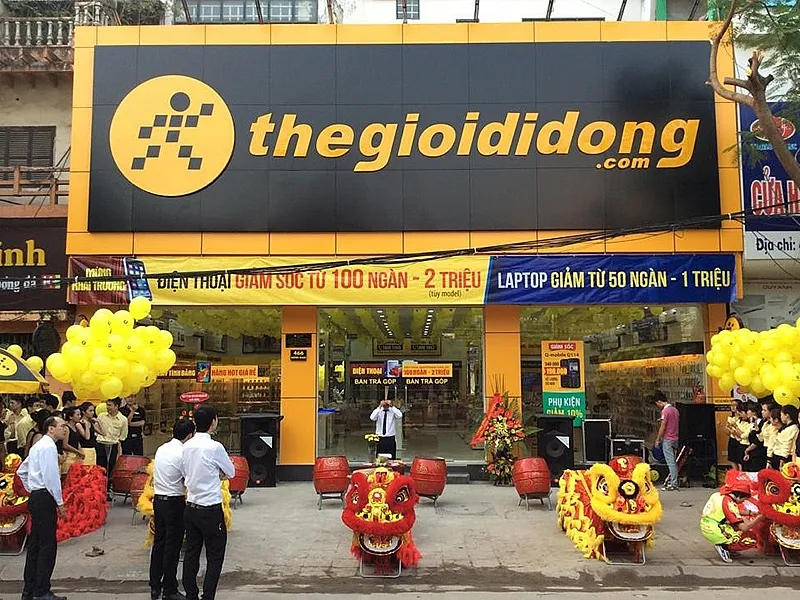 Overview of Mobile World Joint Stock Company 
According to  Wikipedia , Mobile World Joint Stock Company, English name Mobile World JSC, is a retail corporation in Vietnam with the main business of retailing mobile phones, digital devices and consumer electronics. . According to EMPEA research, statistics on mobile phone retail market share in Vietnam in 2014, Mobile World currently accounts for 25% and is the largest enterprise in its field.
In 2018, Mobile World reached the top 100 largest retailers in Asia – Pacific. In addition to the thegioididong.com mobile phone store chain, Mobile World Joint Stock Company also owns the Dien May Xanh and Tran Anh electronics store chains and the Bach Hoa Xanh food supermarket chain.
When established in March 2004, Mobile World chose a primitive e-commerce model with a website introducing product information and 3 small stores on Hoang Van Thu Street, Ho Chi Minh City to deliver products. pandemic. In October 2004, the company changed its business model, invested in a large retail store on Nguyen Dinh Chieu Street and began to make a profit. By March 2006, Mobile World had a total of 4 stores in Ho Chi Minh City.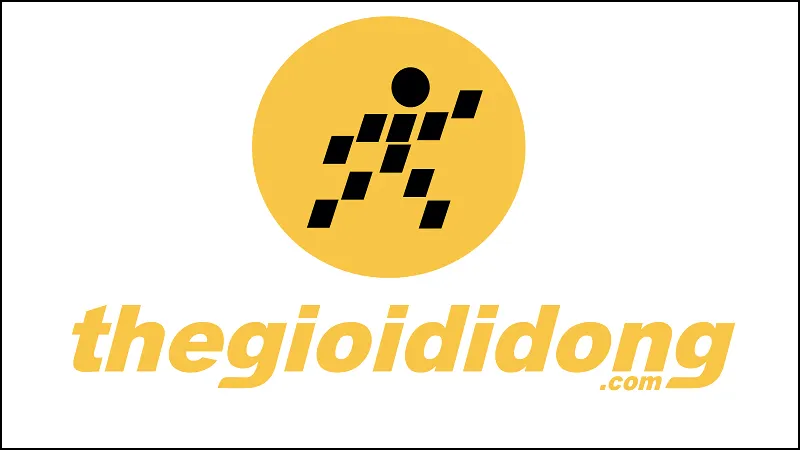 In 2007, the company succeeded in calling for investment capital from Mekong Capital and grew rapidly in scale, reaching 40 stores in 2009.
At the end of 2010, Mobile World expanded its business to consumer electronics with the brand Dienmay.com (now changed to Dienmayxanh.com).
By the end of 2012, Mobile World had a total of 220 stores in Vietnam.
In May 2013, Mobile World received investment from Robert A. Willett – former CEO of BestBuy International and CDH Electric Bee Limited company.
In 2017, Mobile World Joint Stock Company conducted a merger and acquisition of Tran Anh electronics retail system. In October 2018, the merger was completed. A total of 34 Tran Anh supermarkets will have their names removed and replaced with the Dien May Xanh sign. Tran Anh's website has also been redirected to dienmayxanh.com.
March 2018. Mobile World acquired 40% of the capital of Phuc An Khang pharmaceutical chain. Then changed its name to An Khang Pharmacy. December 2018. Mobile World closed the Vuivui e-commerce site.
As of November 2017, Mobile World Company has opened 668 new supermarkets, with 117 thegioididong.com supermarkets, 351 Dien May Xanh supermarkets and 200 Bach Hoa Xanh supermarkets. This result brings the company's total number of operating supermarkets to 1,923 supermarkets, an increase of more than 50% compared to the beginning of the year. Also in 11 months of 2017, the system's revenue reached nearly 59,000 billion VND.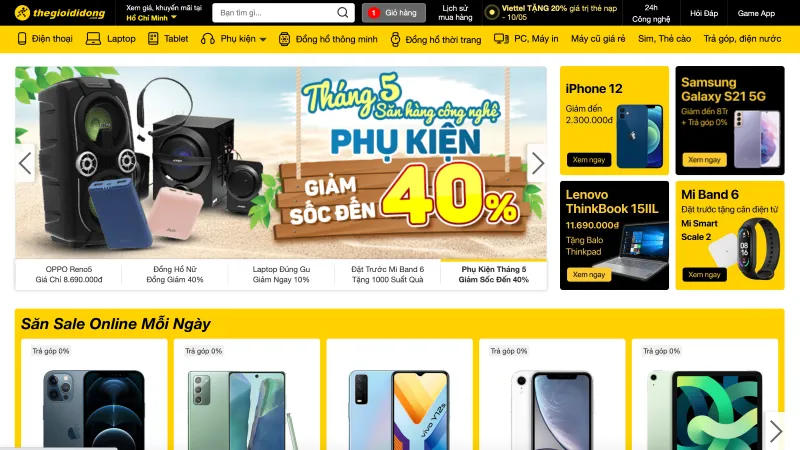 The company has built a distinctive consultative sales style thanks to a team of professional staff and a website www.thegioididong.com that serves as a mobile handbook and an e-commerce channel. leading university in Vietnam.
Currently, the average number of phones sold at thegioididong.com is about 300,000 phones/month, accounting for about 15% of the genuine phone market share in the country. This is a potential sales channel and an effective tool to help customers in remote areas buy a satisfactory product when they cannot see the product directly.
www.thegioididong.com is the largest e-commerce website in Vietnam with more than 1,200,000 visits per day, providing detailed information on prices and technical features of more than 500 phone models and 200 phone models. laptops of all official brands in Vietnam.
SWOT analysis of thegioididong
The SWOT model is a famous tool known and applied by many businesses because of its usefulness in helping managers analyze important factors inside and outside the business from which to establish strategies. appropriate strategy and business plan.
SWOT stands for 4 words: Strengths, Weaknesses, Opportunities and Threats – is a famous model that helps businesses analyze and build your business strategy effectively.
Among the 4 elements of the SWOT model, strengths and weaknesses are two factors for internal assessment of the business. For these two factors, businesses can control and change. Often these factors are related to company operations, assets belonging to the business, product development, etc.
Besides, the remaining two factors, opportunities and challenges, are external factors that are often related to the market and are macroeconomic in nature. Businesses may not be able to control these two external factors. Businesses can fully seize opportunities, but they must also pay attention and be wary of external challenges that can occur at any time.
Read more details about the SWOT model in the article :  What is the SWOT model & 7 steps of SWOT analysis
For thegioididong, the strengths, weaknesses, opportunities and threats of this brand can be analyzed as follows.
Strengths
Regarding the strengths in thegioididong's SWOT model, this brand has some outstanding strengths below.
Longstanding brand 
Thegioididong's first strength is its long-standing brand and trusted by customers.
Born in 2004, after nearly 20 years of formation and development, thegioididong brand is now known and trusted by many customers. With high quality products and services along with effective marketing and business strategies, thegioididong has gradually achieved a large market share and won the trust of customers.
Effective Marketing Strategy 
Thegioididong has also deployed many effective marketing strategies to attract customers.
With a multi-channel product advertising strategy, focusing on content marketing and SEO optimization as well as customer experience optimization, thegioididong has succeeded in increasing brand awareness and convincing customers to use the product. , its services instead of its competitors.
Read more:  Thegioididong's marketing strategy
Weaknesses
Besides its strengths, thegioididong also has weaknesses that need to be overcome. Thegioididong's weaknesses can be listed as follows.
Reduced inventory turnover 
With more than 80% of inventory stored in the form of electronic products at the end of the first quarter of 2020, controlling and quickly rotating inventory is a problem that thegioididong must solve before this inventory disappears. Decreased value as new later models are released to the market.
The structure inside the branch is still small 
Another weakness of thegioididong is that the internal structure of the branch is small. Compared to other competitors such as FPT or Viettel, thegioididong needs to expand its branches to be able to compete with competitors more effectively.
Opportunities
To take advantage of strengths and overcome weaknesses, thegioididong can seize some beneficial opportunities to develop its brand and increase sales as follows.
The electronics market is developing 
The electronics industry is a potential market with a current value of about 3 billion USD, three times that of the phone market, and there is still a lot of space for businesses to participate. If in big cities the retail pace is quite high, businesses are still looking for opportunities to expand sales channels to provinces and cities.
According to Mr. Dinh Anh Huan, Business Director of Mobile World Joint Stock Company, with a scale three times larger than the phone market, this market currently has many businesses participating and fierce competition. However, the electronics segment still has many opportunities for businesses because household consumers have great demand from televisions, air conditioners, refrigerators to rice cookers, irons, etc. are essential products.
The trend of purchasing on e-commerce sites is increasing 
Currently, in the context of the Covid-19 pandemic, which is still complicated, customers tend to buy more on e-commerce sites. This is a development opportunity for thegioididong.
With the website  www.thegioididong.com , customers can easily shop on the website with detailed information about prices and technical features of more than 500 phone models and 200 laptop models of all brands. official brand in Vietnam.
Threats
Besides opportunities, thegioididong also needs to face some challenges. The main challenges in the SWOT analysis of thegioididong can be listed as follows.
High level of competition 
A major challenge that thegioididong faces is the high level of competition in the market. Challenges from competitors in the consumer electronics industry include: Nguyen Kim, Thien Hoa, Cho Lon,…
Big pressure comes from foreign retailers 
In addition to large companies in the E-Commerce industry with low-cost strategies such as Lazada (Alibaba), Shopee (SEA Group) and Tiki (JD.com), reputable e-commerce companies from developed markets such as Rakuten (Japan), AeonEshop (Japan), Lotte (Korea) and even Amazon (USA) will also participate in the long term, contributing to bringing quality products to the market and creating pressure. compete significantly for Vietnam's E-Commerce pie in the coming years.
SWOT analysis table of thegioididong
Strength 

Weakness

Opportunity

Challenge 

Long-standing, famous brand

Effective Marketing Strategy

Reduced inventory turnover

The structure inside the branch is still small

The electronics market is developing

The trend of purchasing on e-commerce sites is increasing

Many competitors

Big pressure comes from foreign retailers
Detailed analysis of thegioididong's business strategy
To become one of the leading electronics and mobile brands in Vietnam, thegioididong has extremely effective business strategies. So what is thegioididong's business strategy?
Thegioididong's business philosophy
As for the philosophy of thegioididong's business strategy, this brand possesses an extremely unique "trial and error" philosophy. Thegioididong's philosophy of "trial and error" has been implemented for 15 years. Previously, The Gioi Di Dong tried to open stores in districts but was unsuccessful and was forced to close. To pursue this philosophy, Vietnam's No. 1 retail chain has closed many projects.
Trial opening and closing when ineffective are done regularly and continuously at Mobile World. Mr. Nguyen Duc Tai, Chairman of the Board of Directors and co-founder of this chain, once shared that during 15 years of development, this chain has constantly implemented the rule of "trial and error" to find the best problem for the job. business.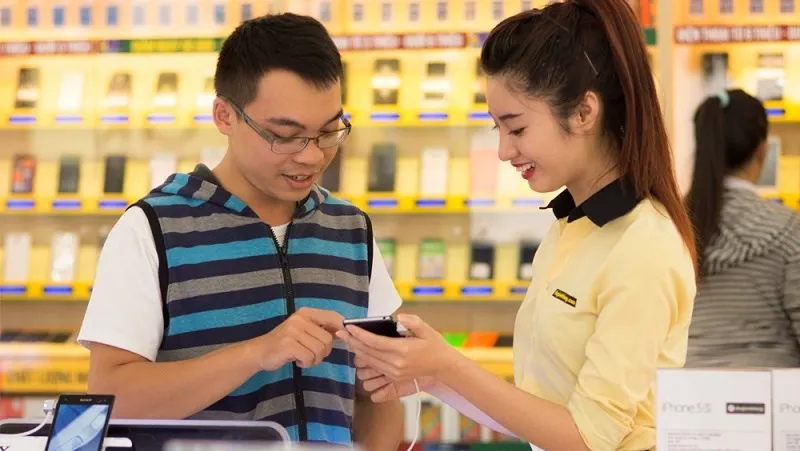 Thegioididong's business strategy goals
For thegioididong's strategic business goals, this brand sets the following main goals:
Become the number 1 reputable retail system in the Vietnamese market

Successfully expanded stores in Vietnam

There is at least one successful Vietnamese brand abroad.

Expand activities in other fields

Bring benefits to the community

Becoming a leading innovative retail brand providing high-tech electronic and electrical products in Vietnam of international stature
Thegioididong's business strategy model
In thegioididong's business strategy, thegioididong's main business model is the e-commerce business model (E-commerce Marketplace Business Model).
Basically, there are 2 main types of e-commerce business models:
B2B e-commerce business model: B2B model focuses on providing products and services from one business to another through e-commerce platforms, or websites or e-commerce channels. of each enterprise

B2C e-commerce business model: B2C stands for Business to Customer – businesses selling directly to final customers through e-commerce platforms.
Read more : What is a business model? The 10 most successful business models today 
For thegioididong, this brand used a B2C e-commerce business model. This business provides products to customers and end consumers through its e-commerce website. Thegioididong establishes direct relationships with customers without the need for any intermediaries.
Business strategy activities of thegioididong
For thegioididong's strategic business activities, this brand has focused on developing and improving the following activities.
Research and development
Regarding research and development activities in thegioididong's business strategy, with the development of technical media attracting customers and creating a series of new needs, thegioididong always researches and continuously Mobile phones are increasingly diverse and multi-functional, with services such as recording, taking pictures, connecting to the internet, attaching ringtones and wallpapers of all kinds, chatting and sending messages, listening to music and watching movies. movie,…
R&D is an effective tool to help the mobile world develop and create trust in customers.
Optimize the customer journey (Customer journey)
Customer journey,  also known as "Customer Journey", is the entire experience that a customer has with an organization (business). It includes all customer interactions across all channels, devices and touch points throughout every stage of the customer lifecycle – from product awareness, service, company until becoming a loyal customer of the business.
The mobile world allows employees in each department at "touchpoints" on the customer journey to understand that customer's context; At the same time, hold information for more strict management.
By optimizing the customer journey, Mobile World has succeeded in attracting customers, increasing user experience and delivering a positive customer experience.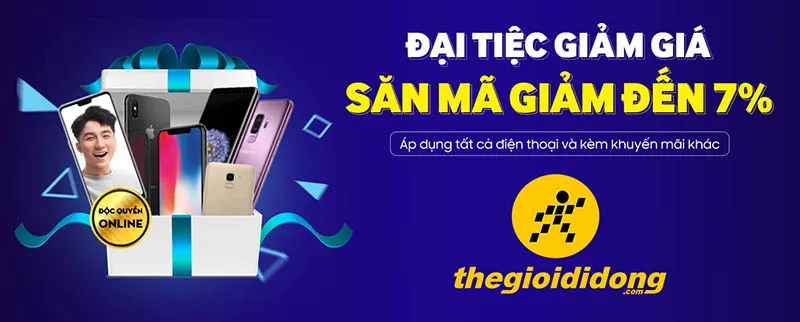 Implement advertising and promotion programs
Mobile World also regularly launches attractive promotions to attract customers.
An outstanding promotional program of this brand includes incentives when buying iPhones at Mobile World. This offer is for those who buy any new iPhone at Mobile World and will immediately receive an extremely special Purchase voucher worth 100,000 VND, applicable when purchasing scratch cards or game cards.
Besides, Mobile World also deploys outdoor TVC advertising campaigns. Mobile World's media campaign chose to deploy on two outdoor Led screens at Artemis Shopping Center (No. 3 Le Trong Tan) and at the intersection of Le Van Luong and Hoang Dao Thuy, these are two locations with many Great advantage in communication.
>> Read more details about thegioididong's outstanding marketing strategies in the article :  Analysis of 3 successful marketing strategies of thegioididong