Vietnam Airlines' Marketing Strategy is expressed through vision and methodical implementation. This has contributed to the name and position of Vietnam Airlines not only in the domestic market but also in foreign markets. Let's read the article below to better understand Vietnam Airlines' Marketing strategy.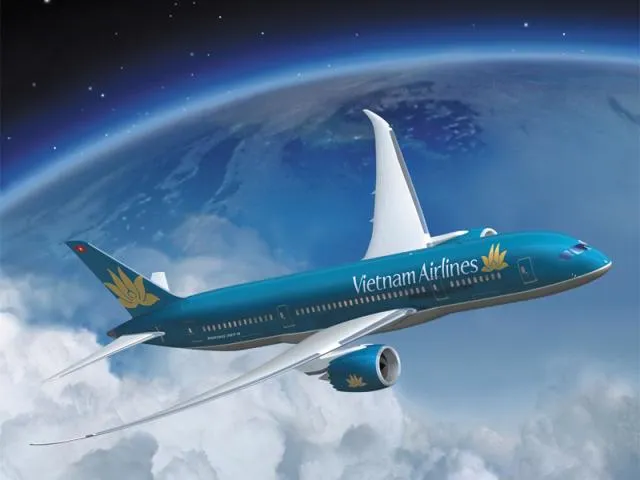 The journey to build a name for Vietnam Airlines
Vietnam Airlines  is  Vietnam's national airline , affiliated with Vietnam Airlines Corporation and established in April 1993. The airline is under the management of a Board of Directors with a 5-year term consisting of 5  to 9 people. .
Vietnam Airlines is currently operating more than  97 routes  to  18 domestic destinations, 35 international destinations  with an average of  360 flights per day.
Vietnam Airlines is the largest shareholder in  Pacific Airlines  with 98% of shares, holds 49% in Cambodia Angkor Air (Cambodia's national airline) and 100% in VASCO – a small airline specializing in flights to the South and the South. North in Vietnam.
In particular, in 2016 Vietnam Airlines was honored to receive the award  "Asia's Leading Airline in terms of cultural identity" ,  "Asia's Leading Economy Class Airline"  from the World Travel Awards and  "In the top airlines in Asia". Asia's most popular major airline in 2018″ . This has affirmed the position as well as the quality of service that Vietnam Airlines brings to customers.
Before 2002, Vietnam Airlines used the image of a stork flying through the full moon as its symbol. On October 20, 2002, Vietnam Airlines organized the introduction of the new symbol  "Golden Lotus"  marking a comprehensive change and restructuring with a program to modernize the flight team, expand flight routes and improve quality. service quality to become a regional and world-class airline.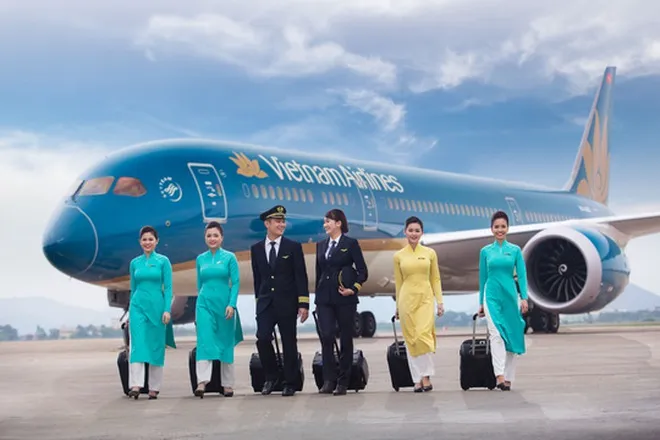 As one of 10 traditional airlines with 4 stars or more in Asia, Vietnam Airlines shows its growth and development according to a unique strategy to compete with other low-cost airlines such as Vietjet Air. , Jetstar Pacific, BamBoo Airways… are increasingly expanding in the market.
>> Read more:  Analysis of Vietjet Air's latest Marketing strategy
Analyze the factors that help Vietnam Airlines' marketing strategy succeed
Locating a premium airline
Compared to other competitors in the market, Vietnam Airlines has an outstanding advantage when it is called  "Vietnam National Airlines" .
This is considered the company's advantage in attracting customers to its services. Vietnam Airlines affirms its position as a national brand airline, along with the quality of flight safety and service, helping customers feel truly secure and satisfied when taking Vietnam Airlines flights.
With the initial orientation of becoming a 5-star international airline, Vietnam Airlines takes care and builds its image to create a difference compared to low-cost airlines. The airline uses a brand identity with elegant colors, a  "Golden Lotus" symbol  imbued with national values, and a special mark is the image of graceful female flight attendants in ao dai. Traditional clothes of Vietnamese women.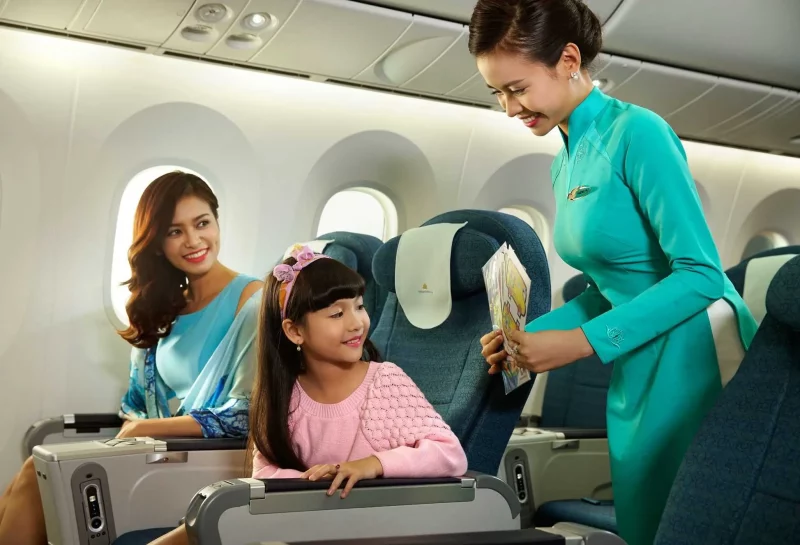 Not attracting customers through "cheating" methods, Vietnam Airlines builds its image and reputation through the service quality of a national airline. It is the brand value that is built synchronously and throughout all activities that has helped Vietnam Airlines position itself as a high-end airline, creating a huge difference compared to competitors in the market.
Nationwide dealer distribution
With a rapidly growing distribution network with 10,240 ticket offices (as of December 2016) and 31 branches and representative offices in 20 countries and territories, Vietnam Airlines covers markets in 4 continents to meet the needs of customers around the world.
In Vietnam, Vietnam Airlines has  5 affiliated units, 25 branches and is present in 20 major provinces/cities in Vietnam  (according to Vietnam Airlines Annual Report 2019). Ticket offices located in major cities are the airline's official transaction points, assisting customers in solving problems related to reservations, ticket issuance, ticket refunds, and ticket exchanges.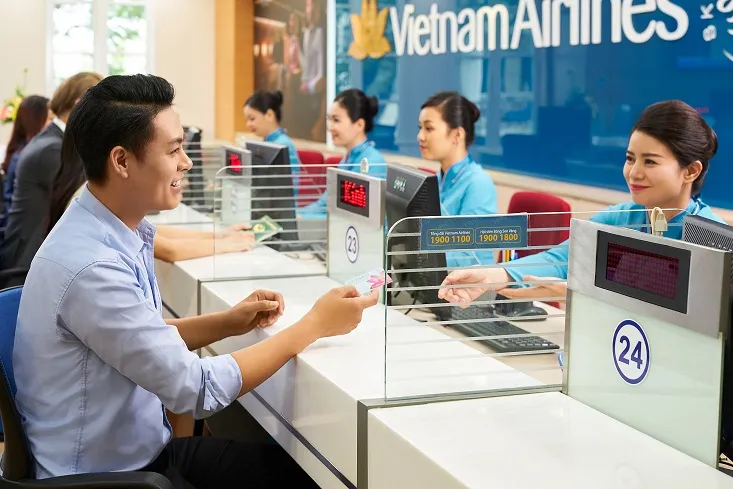 In addition, Vietnam Airlines' distribution channel also focuses on digital transformation, implementing  "digitization"  through many projects such as improving website infrastructure and mobile applications, automating the customer care cycle such as Ticket exchange and online payment procedures help customers more conveniently and quickly when performing Vietnam Airlines services.
In addition, Vietnam Airlines also links with some famous travel sites such as Traveloka, Booking, Agoda… to introduce and help customers access their flights more easily.
As a national airline, Vietnam Airlines always strives to bring customers diverse products and professional services. In particular, the large, convenient and professional distribution channel system has contributed to providing quality service to customers when they come and decide to fly with Vietnam Airlines. This is also considered a correct and successful step in   Vietnam Airlines' marketing strategy .
Media and PR build a "clean" image
Vietnam Airlines' communication and PR strategy is marked by a "clean" image, without tricks, helping customers feel its professionalism and high-class service.
The media
In terms of communication, Vietnam Airlines builds communication through many means such as newspapers, television, and the internet.
This is an advertising medium aimed at customers who regularly read newspapers. Vietnam Airlines chooses newspapers with nationwide distribution such as Thanh Nien  newspaper  , Lao Dong newspaper…  to introduce and promote its image. In foreign markets, the company uses newspapers such as  Travel Trade, Asahi, Goodweeken…
Vietnam Airline makes short advertisements to introduce the airline's image and increase the frequency of broadcasting news about commercial activities on domestic and foreign news bulletins. With its position as  "Vietnam National Airlines" , TVC advertisements that often appear on Vietnam Airlines' news bulletins have attracted the attention of a large number of interested people and widely advertised to many people. different customer objects.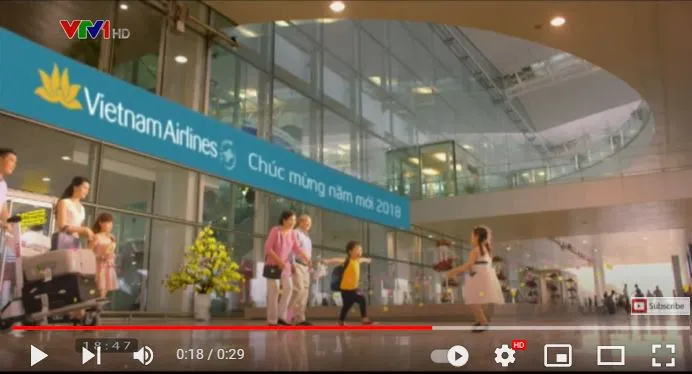 Advertising via the Internet
This is considered one of the advertising channels that plays an important role in Vietnam Airlines' marketing strategy. Through the airline's official website, in addition to introducing Vietnam Airlines products, it also provides information about the service usage process, implementation steps, aviation regulations and updates on its operations. helps customers clearly understand the brand and brings the company closer to customers.
"Clean" brand PR
Brand PR work is clearly demonstrated when Vietnam Airline is the official carrier, sponsoring national cultural, social, educational, sports events… such as the APEC Summit. , supporting Vietnamese cultural days in England, Belgium, Korea, Japan…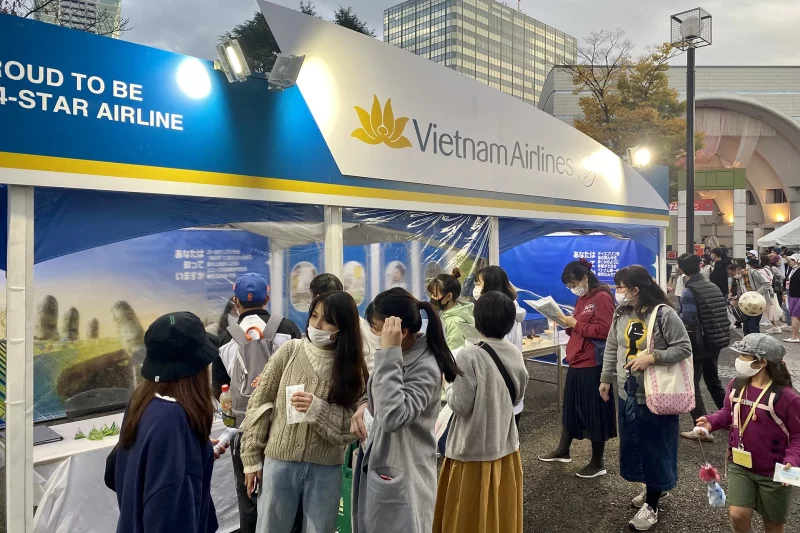 In addition, Vietnam Airlines also cooperates with the Vietnam National Administration of Tourism to carry out TV shows  "Hidden Beauty", "SVietnam"…  introducing the unique features of Vietnamese culture, society, country and people. Male. This is considered a  "smart move"  by Vietnam Airlines to enhance its brand awareness among customers who are passionate about travel.
Vietnam Airlines continues to coordinate with Vietnam Television Station VTV1 to build the TV show "S Vietnam – Flavor of Life"
>> Read more: Bamboo Airways Marketing Strategy
Summary
With a smart, methodical marketing strategy and throughout the image of a "national airline", Vietnam Airlines has affirmed its position compared to other low-cost competitors. Therefore, customers also rely on trust and brand reputation to confidently choose to travel with Vietnam Airlines on each flight.
Hopefully you have learned useful knowledge from Vietnam Airlines' marketing strategy, thereby helping to implement effective marketing strategies for your business!
Check out some other good articles:
Marketing Strategy of Highlands Coffee