Hardness, durability, smoothness are extremely outstanding characteristics of Ivory paper. Therefore, this type of paper is often widely used in the production of bags and packaging for high-end goods.
What is Ivory Paper?
Concept
Ivory paper  is a  thick, single-sided coated paper , very high quality, stiff and resilient. The paper surface is usually white (or light colors), the smoothness and gloss is very high because it is processed through a "super calender" device, one side is smooth, the other side is rough. Ivory paper has a higher thickness and stiffness than  Bristol paper .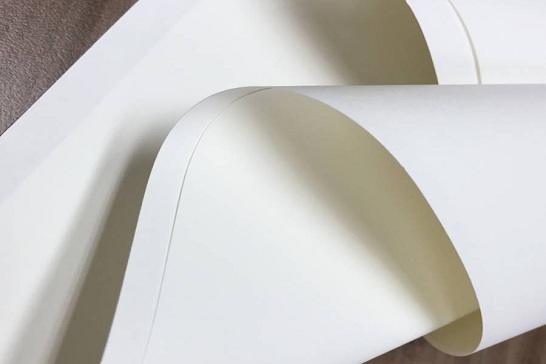 Ivory Paper Types
Ivory paper is divided into 2 basic types:
Ivory Paper (FBB):  This Ivory paper is coated on one side, the other side is matte white, the base is white, thick and quite hard. This paper weight is around 170 – 400 gsm, but common weights are around 210 – 350 gsm. This type of paper is often used to print packaging, bags, cigarette boxes, medicine boxes, cosmetic boxes, pharmaceuticals, perfume boxes, cake boxes, fast food boxes, tea and coffee boxes, booklet & book covers. , folders, etc.
Ivory Kraft Paper:  With high thickness and hardness, one side is coated with Ivory and the other side is dark like  Kraft paper . Paper weight is about 230gsm – 500gsm. This paper is often widely used in printing packaging, shoe box, wine packaging, cigarette package, match box, toothpaste box, cosmetic packaging, high-grade handbag product, light box, milk cartons and juice boxes. The advantage of this type of paper is that it is very convenient, easy to decompose and can be reused many times, not harmful to the environment as well as human health.
Ivory Paper Weight
Popular Ivory paper weights: 190, 210, 220, 230, 250, 300, 350, 400 gsm.
Paper weight is grams per square meter, the higher the gsm number of the paper, the heavier it means the thicker the paper. When using thick paper (from 350gsm or more), pay attention to the direction of the paper grain, as this can affect the print quality and the finished product.
Paper Size Ivory
Common sizes: 75x102cm; 79x109cm; 89x120cm and roll sizes 49cm, 65cm; 75cm; 79cm and 89cm, cut ream according to customer requirements.
2. Characteristics of Ivory Paper
Advantages of Ivory paper
Ivory paper possesses a number of advantages as follows:
The glossy surface brings a high aesthetic effect to the print.

Ivory paper is quite thick and hard, so it is especially suitable for techniques such as: cutting, creasing, embossing, stamping to give packaging more attractive.

Ivory paper is tough, porous, lightweight, waterproof if water falls on the surface of the paper box, withstands light impacts.

Compatible with many printing technologies such as Offset printing, Flexo printing or UV printing.
Offset printing:  Offset printing is a printing technique in which ink-stick images are pressed onto rubber sheets (also known as offset plates) first and then pressed from this rubber pad onto paper. This technique avoids water getting on the paper with the ink. In case of printing in large quantities with the same print content, offset printing costs are relatively cheap. Refer to more details about the process, advantages – disadvantages,  offset printing quotation .
Flexo printing:  Flexo printing  is a direct printing method, the ink is transferred from the ink tray to the anilox roll, to the embossed printing mold and then pressed directly onto the surface of the printed material. When the ink from the anilox roller transfers to the printing plate, it only adheres to the parts of the image to be printed that are embossed on the die. Therefore, when the die presses to the surface of the printed material, only the image to be printed appears on the paper. Flexo printing method is most suitable for printing paper labels, plastic labels.
UV printing:  UV printing is a direct inkjet printing technology, as soon as the ink is printed on the printed material, the UV lamp shines UV rays to dry the ink quickly right after printing. Accordingly, the drying lamp will follow the ink jet unit, when the ink has just been sprayed on the surface of the printed material, the UV light will be directed down immediately to dry quickly. Using this technology, you can print multiple colors at once and print on a variety of media with different thicknesses. Learn the advantages of  UV printing technology .
Disadvantages of Ivory Paper
Ivory is a high-grade paper, so the cost of the paper is relatively expensive (more expensive than  Ford paper , Bristol paper,  Couche paper ). Usually only high-end box packaging uses this type of paper.
3. Application of Ivory paper in the printing industry
Ivory paper is often used to store products in the food industry, fast food, pharmaceuticals, cosmetics … In the case of paper used to store food, a certificate of safety is required for the health of users.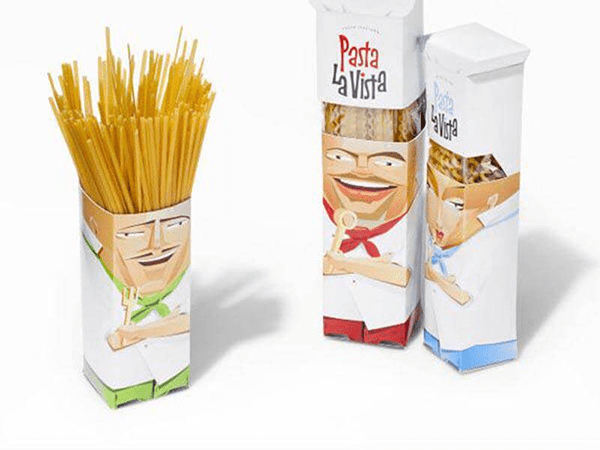 Because of its high cost, plus its hardness and good elasticity, paper is often used to make high-class paper boxes, gift boxes or boxes for expensive and luxurious products…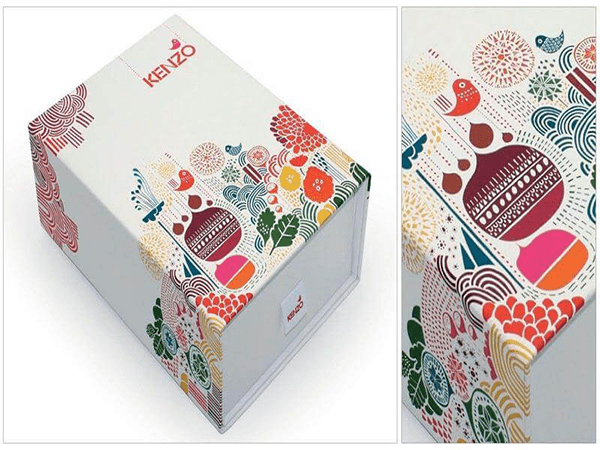 Used in the electrical industry to store light bulbs, fuses, circuit breakers, screws, screws, pliers, door locks, etc.
Ivory paper is also often used to make file covers, book covers, gift bags, gift boxes, etc.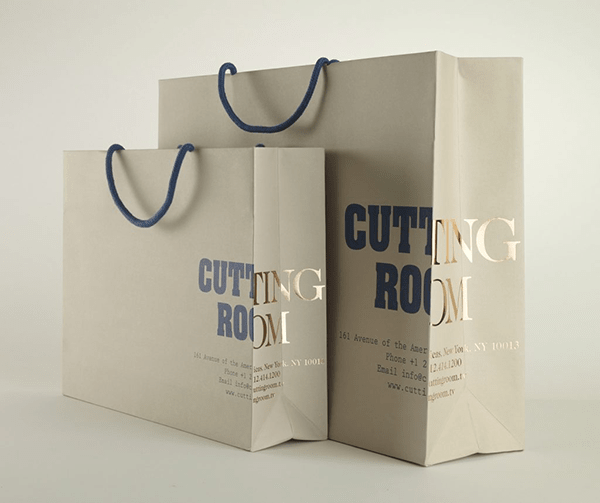 This type of paper is also used to produce notebooks with beautiful decorative covers: gift books, product brochures, program manuals, etc.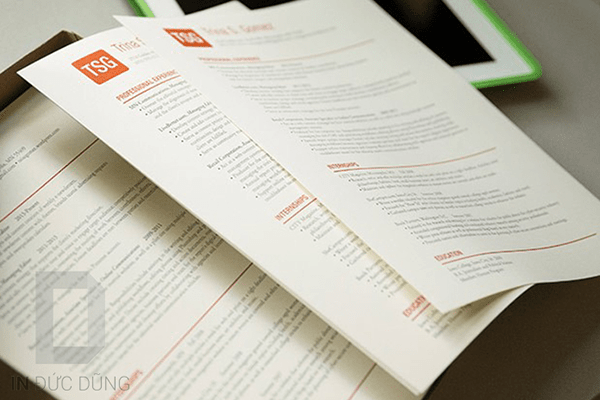 Ivory paper is not used to print labels, so if you are looking for paper to print labels, you can learn more in the article  Common paper materials used to print decal labels .