Let's start from designing a professional and impressive brand identity
You want customers to see your professionalism from the first time they see your business?
You want customers to impress and easily recognize your brand? Let's start with brand identity design !
Consult Now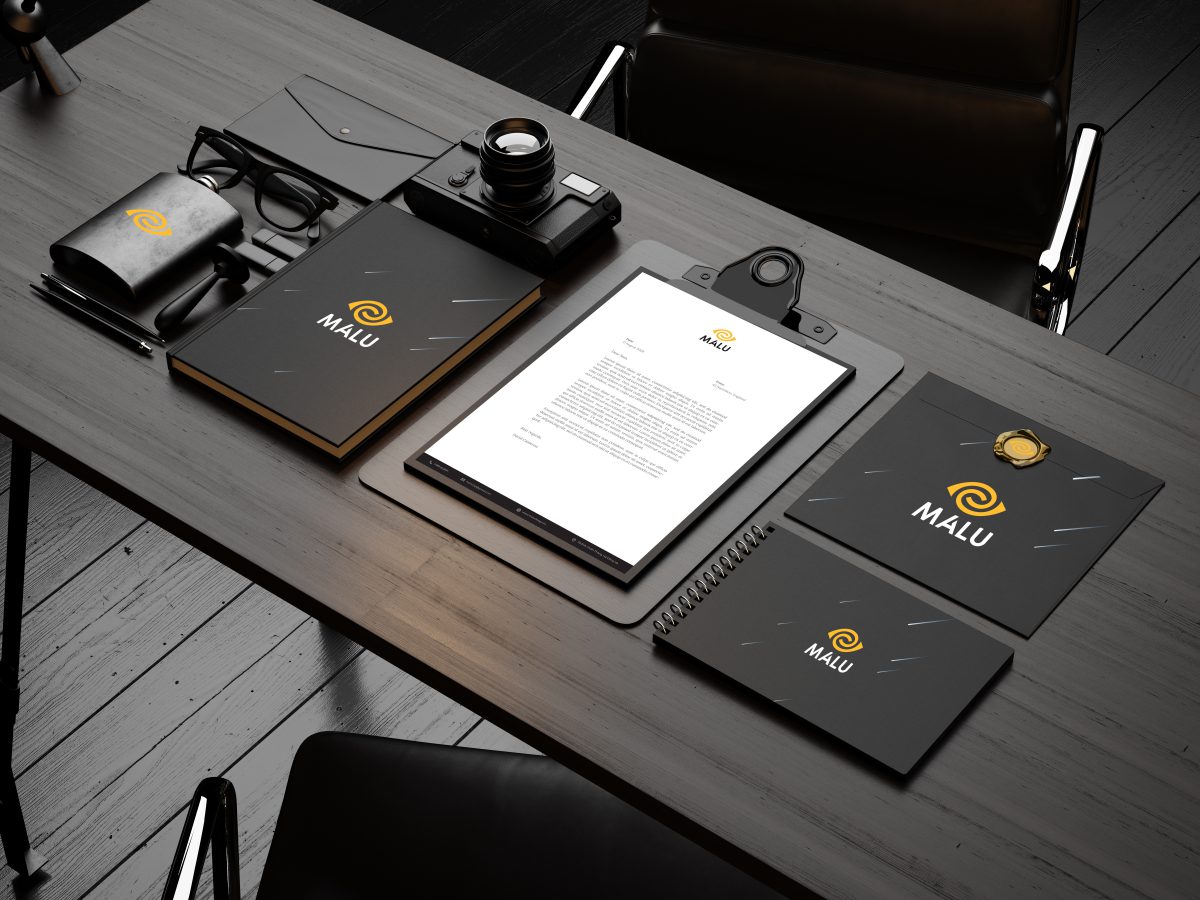 Malu Design will help your brand grow strongly, get world attention through professional and aesthetic brand identity.
Branding is essentially about creating a consistent user experience across every touchpoint.
The tool of branding can be images, words, music, fashion, scent or a sense of hospitality. When it all resonates to become a unified feeling/experience bearing the brand's identity, that is successful branding.
Why does your business need a brand identity design?

Brand Identity beautiful will represent , expressing brand identity through images using symbols and words.

Synchronous and consistent design creates a focal point that makes it easy for customers distinguish your business brand from other brands.

Through the corporate brand identity, the spirit, emotion, and professionalism can be conveyed through the corporate brand identity. to build trust of customers and partners

Malu Design understanding the image problem is a very effective method to can touch the customer's feelings. This is why brand identity design becomes the first element on the road to successful branding.
Quote for the design of the Brand Identity Kit
Start-Up
$500
Suitable for individuals, newly established businesses.
Contact
Logo
Business Card – Business Card
Envolope – Envelopes
Presentation Folder – Clip Document
Letterhead – Letterhead
Off ID Card – Employee Card
Uniform – Uniform
Avatar, cover (FB, Zalo)
Delivery time 5-7 days
Pro
$1000
Suitable for businesses that have grown steadily, repositioned, rebranded.
Contact
Logo
Logo Standards
Business Card – Business Card
Envolope – Envelopes
Presentation Folder – Clip Document
Letterhead – Letterhead
Off ID Card – Employee Card
Uniform – Uniform
Email signature
Flyers – 2-sided flyer
Certificate – Certificate
Signs
Car – Car
Delivery time 10 – 12 days
Business
Contact
Suitable for corporations or developing a new strategic brand.
Contact
Core brand identity
Office brand identity
Package and label recognition
Environmental application identification
Detect offline media
Identify online media
Register for trademark protection
Delivery time 20 – 25 days
Items in brand identity
Part 1: Core brand identity
Brand Name
Logos & icon
Logo Standard Ratio
Slogan
Brand Meaning
Part 2: Office identity
Business cards, letterhead
Large and small envelopes
A4 Document Clip
Invoices, referrals
Profile cover, signing cover
Employee card, office uniform
Part 3: Product brand identity
Industrial design
Identify labels on products
Print directly onto the product
Packaging
Product Line Label
Part 4: Environmental application identification
Types of signs
Backdrop front desk
Department sign
Billboard
Agent's sign
Part 5: Static Media Publications
Company Profile
Brochure introduces products, projects
Catalogue of products
Product brochure/brochure
Advertising poster
Press advertisement
Part 6: Digital Media Publications
Company Website
App
Promotional email
Facebook fanpage
Advertising Banner
Landing pages
Our team
We are a team of experts with diverse perspectives, in-depth analysis of every issue for strategic goals and creative passion to design the best experience for your brand.
Member
The process of designing a brand identity
Malu Design's brand identity design process has the most intuitive view of brand personality and culture, capable of effectively transforming from idea to product. complete product design.
The brand identity design process consists of two stages:

Phase I: Analysis and Research
1. Thorough research about the business
2. Research companies in the same industry
Phase II: Brand identity design
Step 1: Get a brief of the design concept (Brief)
Step 2: Do your research
Step 3: Start sketching
Step 4: Digitize the design
Step 5: Presentation to clients
Step 6: Accept feedback
Step 7: Complete brand guidelines and deliver all files to customers goods.
View details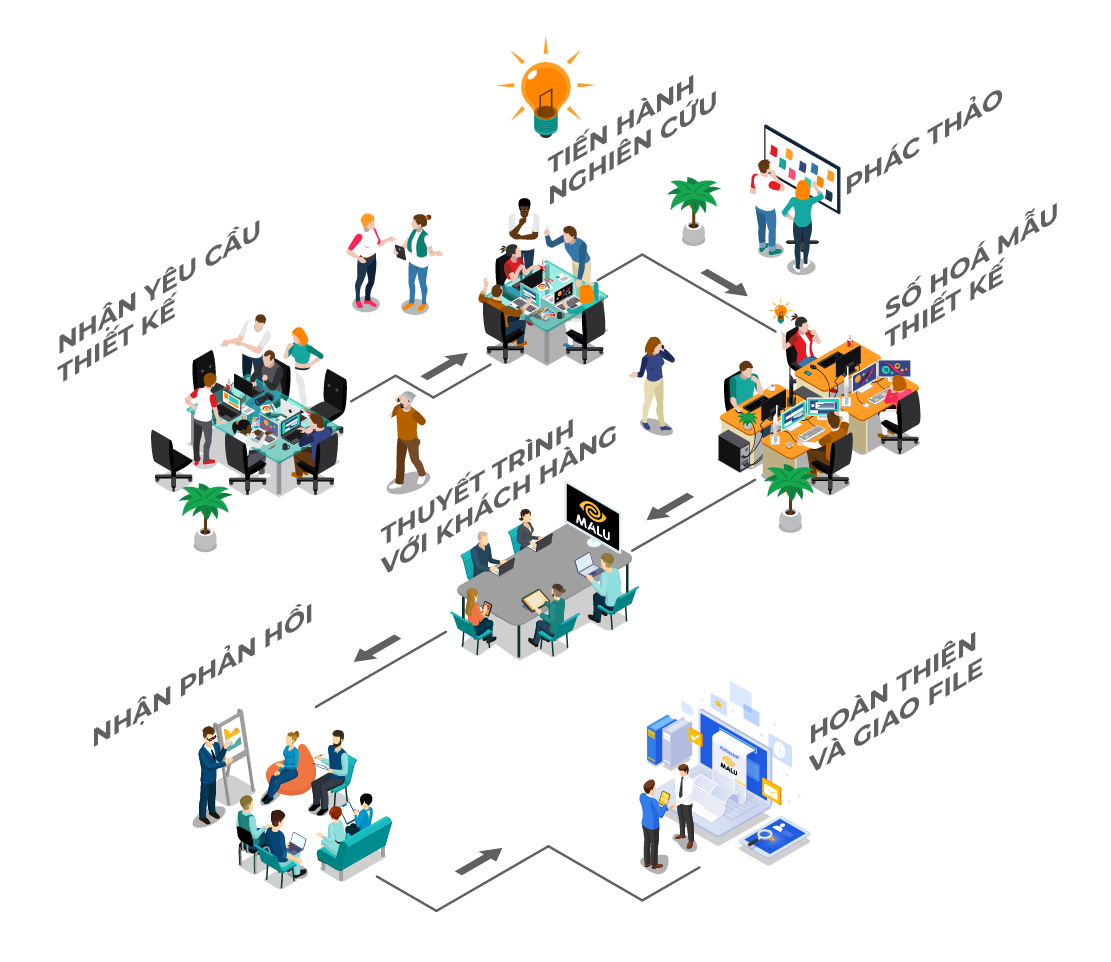 What customers say about Malu Design
4.8 stars from 163 reviews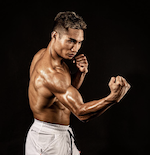 Van Hai Gym
I feel that choosing Malu Design is a very right decision, I myself find it quite difficult, especially with media publications or the brand identity of the company. My company, but when working with Malu Design, I was surprised with the ability to capture ideas and convey messages with high aesthetics in design and creativity. Wish Malu Design team more success!
Nguyen Van Hai
C.E.O/ Vietnam Boxing Champion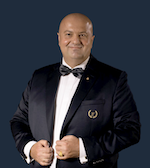 Hanoi Daewoo Hotel
Hanoi Daewoo Hotel is very satisfied with the professional and enthusiastic working style of Malu Design staff.
In particular, Hanoi Daewoo Hotel would like to thank the members of the design team for their efforts in creating a design product that has both value in form and meaning. Wish Malu Design more and more development.
Erwin R. Popov
General Manager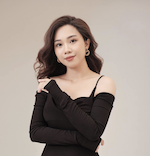 La Grupa Restaurant
On behalf of Lagrupa, I would like to sincerely thank Malu Design for accompanying Lagrupa since its inception.
It is very right to choose Malu Design because of its enthusiastic and professional staff, I am very satisfied with your service. We hope to cooperate in future projects again.
Le Anh Ngoc
Director
FAQ
Frequently Asked Questions
Connect now with Malu Design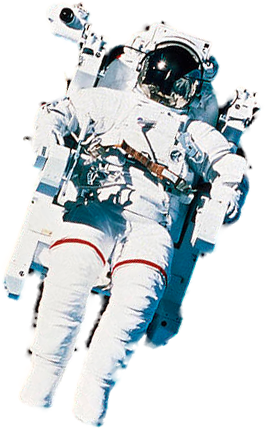 We are always ready to listen and offer the most suitable solution for your problem.

Malu's Blog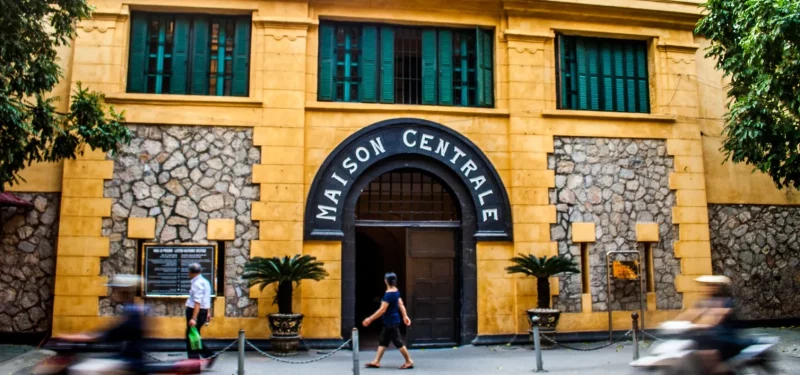 In today's context, when historical knowledge is still considered dry, difficult to remember and seemingly
Read more