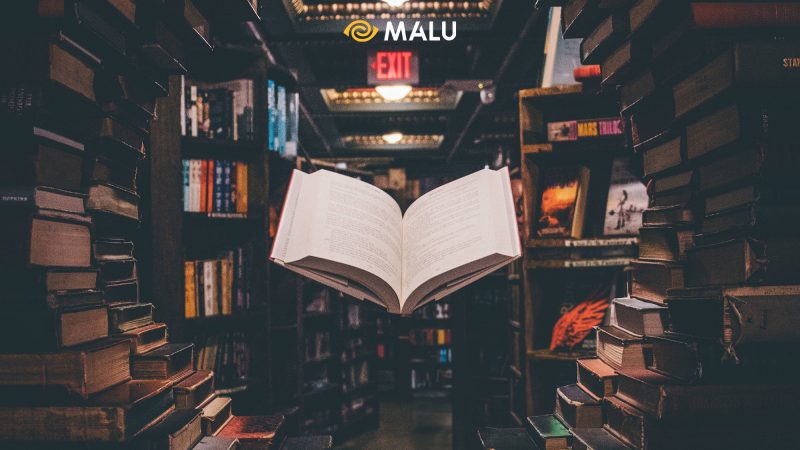 What sets a super marketer apart from others? The truth is that there is a lot to learn, but one of them is something that not everyone can absorb. Whether you're catching up on trends from social media idols, or trying to cram endless lines of text from marketing books, a good marketer is always digging deep into something new.
Since you're spending your precious time reading this blog,  Malu  won't rambling, leaving you in vain to read nonsense.
Here are the 9 best brand books that, when you read them, will be of great help in helping you become an outstanding Marketer and Brand Manager:
1. Sticky Branding: 12.5 Principles to Stand Out, Attract Customers, and Grow an Incredible Brand, của Jeremy Miller
Named after the author's own agency, Sticky Branding, this book explains why Apple, Nike, and Starbucks have become such famous and successful brands. Drawing on decades of research, the book Sticky Branding shares the right strategies that can help us steer your brand into something "extraordinary".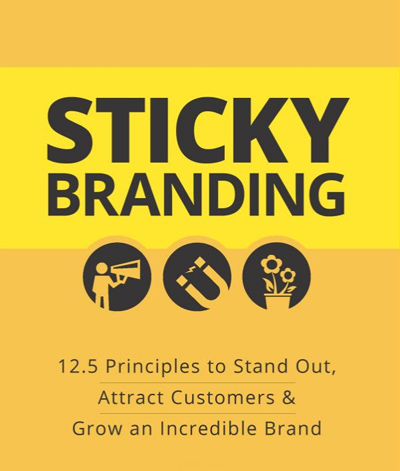 "Sticky Branding presents us with all the goals, vision, customer service, passion, and strategy that help deliver the best customer experience. For brands that approach customers through marketing activities, which come quickly and also go away, they leave nothing in the minds of customers. As for the "sticky brand", customers come to it not only once, but come back continuously. Because Sticky brands only bring customers nothing but memorable experiences and impeccable service.
>>>  Brand Positioning – Brand Positioning
Notable:
When developing your brand, focus on one priority at a time.

Simplify the problem: Describe your brand in 1 sentence under 10 words?

Be strong. Wanting Sticky brand to become solid, the challenge is not easy at all.
2. Brand Thinking and Other Noble Pursuits, của Debbie Millman
Millman, a former president of design at Sterling Brands, took the time to interview 22 people for her discoveries about Brand Thinking. From Malcolm Gladwell to Seth Godin, each chapter is as comfortable a conversation as a cup of coffee every day, without the lack of insight between the author and the veteran Marketers, veterans in the industry. profession. And as a matter of course, the book pages that you can hardly take your eyes off, were born!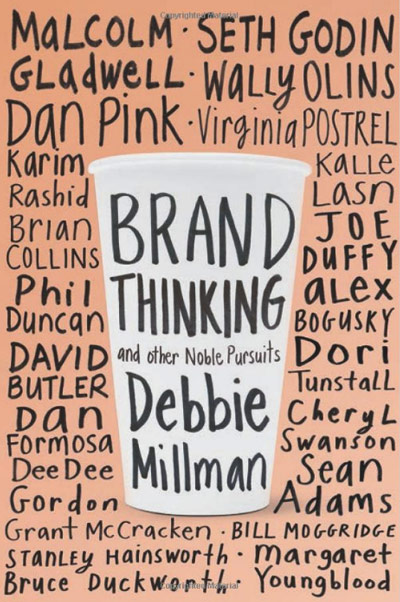 The concept of 'brand', like any other powerful term that dominates the market and social consciousness, is a challenge for anyone who dares to put it into a textbook. Is it the difference that is as simple as the grains in the bowl that I am eating, a 'brainwashing' tool operated by large corporations, or is it a proud creation, artistic, that can stimulate our emotions and our intellect?
Notable
Focus on the 'stories'. Stories often carry meaning and express what we humans experience with the world around us.

Be prepared to deal with change. You will be affected if you do not adapt in time.

Brand attributes are no longer the most important factor. What replaces that is the meaning of the brand (Brand meaning).
3. The Brand Gap: How to Bridge the Distance Between Business Strategy and Design, của Marty Neumeier
Looking for a book that presents a unified system of views on how to build a brand? You are looking to the right place. Neumeier offers two strategic and creative approaches to creating a 'charismatic brand'.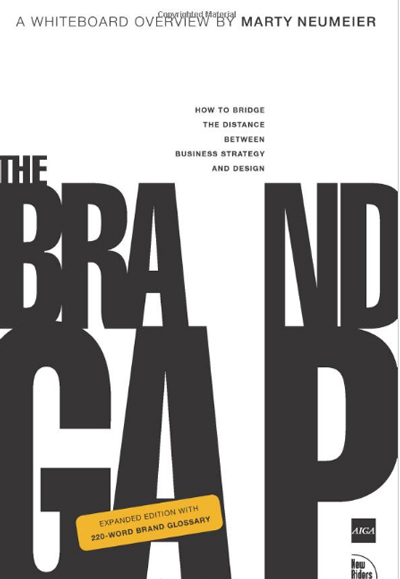 A brand is a person's 'feeling' about a product, service, or business itself. Because we are all emotional, intuitive individuals, despite our rational thoughts trying to correct them in every way. It must above all be the feeling of 'an individual', because after all, brands are still shaped by individuals, not by companies, markets, or some generic force.
Everyone creates their own versions of 'brands'. Although businesses cannot control this process, they can completely influence it by promoting the characteristics of the product that differentiate it from the rest. When attracting enough individuals who share a 'feeling', the company can proudly say: They have a 'brand' for themselves.
Notable:
People often have easy access to information, but they lack the time to learn it. How can your brand make customers nod to every suggestion you make?

Help your left and right brain hemispheres work together to bridge the 'gap'. Let's make logic and 'magic' 'beat to the beat'!

Your brand is an 'unending' play. Imagine every single person in your company is an actor. Customers experience this play as they do in their interactions with your company.
4. Ogilvy on Advertising, bởi David Ogilvy
If there were any books on this list that needed no introduction, it would be Ogilvy on Advertising. This, from the father of advertising, is the must-have book on every brand marketer's shelf. This book gives readers an overview of every aspect of advertising, from how to land a job in the industry with copywriting. Like the Bible in business, this book you must read.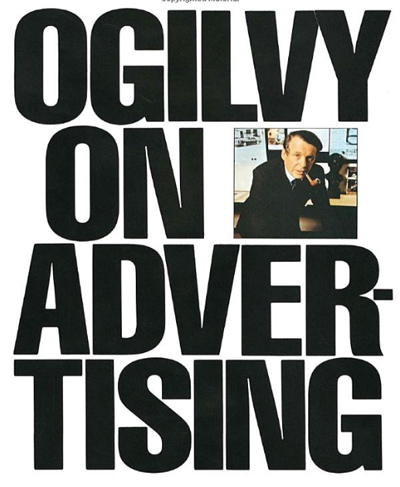 Most campaigns are too complicated. They come up with a long list of goals, trying to neutralize the different views from the big bosses. Because of their ambition to cover so many things, they received zero in return. Many of the ads looked like the summary of a high-level committee meeting. In my experience, that authority has the right to criticize and criticize, but they have not created anything. Just go to the park in your city, you won't find a bronze statue honoring the big men on the committee.
Notable
Smart people don't sell things. Focus on something that connects with your audience, rather than some funny message that simply slips away.

To convince people to take action, you have to find out how they think. Then say what they want to hear.

Remember: You are communicating with a specific individual, not a general audience. Write as if you were addressing that individual, regardless of the mode of communication.
5. What Great Brands Do: The Seven Brand-Building Principles that Separate the Best from the Rest, bởi Denise Lee Yohn
This book by Lee Yohn breaks all the principles of branding we've ever known. She shares 7 principles that help major brands in the world maintain long-term stability. You will be reviewing typical case studies from GE, or IKEA. Plus, Lee Yohn outlines strategies that can help them build a strong brand right now.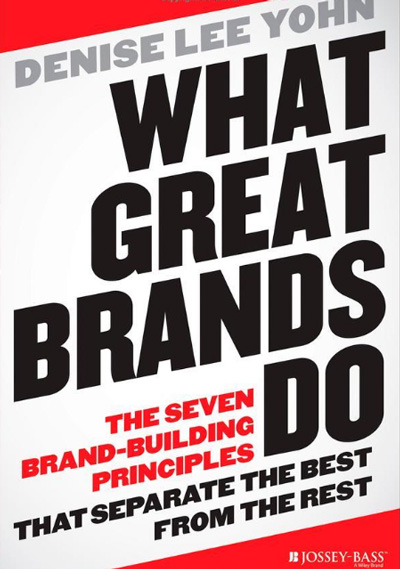 Branding with the Toolbox is an important first step to creating a strong brand culture, but managers of strong brands  know that producing content with Toolbox is not enough. They take the step to Brand Engagement with practical exercises that help their employees make the right decisions and actions.
Notable:
Your brand toolbox needs to articulate your brand's strategy. Make sure every team member needs to stick to your goals, why, and the steps you're taking.

Culture and values ​​do not complement the business of strong brands. It's the brand that does it.

Culture is a decisive factor when reinforcing and increasing the brand element on your employees and customers. Building a culture is the first step to building a brand.
6. Brand Leadership: Building Assets In an Information Economy, bởi David A. Aaker và Erich Joachimsthaler
Consisting of helpful charts, infographics, and engaging stories, this book demonstrates how to help customers recognize a good brand (Brand Identity). Not only help readers learn from typical case studies from Virgin Airlines, Adidas, and more, the authors also convey the secret to breaking up the clutter and excess in Marketing with a strong brand  structure  ( strong brand architecture).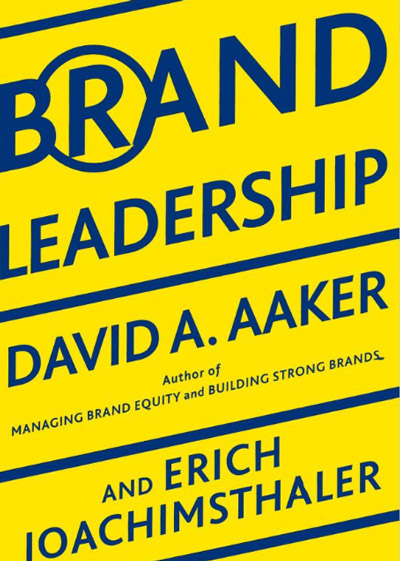 A particular brand strategy needs innovation latent in it. There are times when you need to position that brand, otherwise you will lose it.
Notable:
Advice for a brand on the rise: Brand leadership is essential. That means you need to shift the organizational structure and the systems within it.

Brand identity should be used as a competitive advantage. Instead of capturing customers through pricing strategies, focus on brand leadership.

Brand identity is the wall of a solid brand strategy. Developing and measuring brand building is a must.
7. Archetypes in Branding: A Toolkit for Creatives and Strategists, bởi Margaret Hartwell
Brand new building? You NEED this book. This guide helps you define your brand's dynamics, how it works, and why it's so appealing. In vivid expression, the "60 archetypes" in this book show exactly what your brand is, and how it can communicate with customers.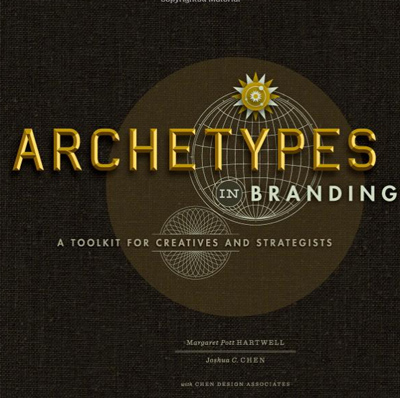 Archetype is effective because it gives the brand 'personality' which is essential for any brand. They create shortcuts to build relationships and make it meaningful to customers. Because, emotions immediately create harmony.
>>>  What is Brand Archetype? 12 Brand Models you need to know
Notable:
The archetype moves our brains from reason to feeling. At the same time, transition from centralized leadership to decentralization.

An archetype can be defined as a famous character. It transcends time, place, age and gender to represent an immortal entity.

Your brand is not just a logo or what you want to say about it, it should be what people say about it.
8. The Hero and the Outlaw: Building Extraordinary Brands Through the Power of Archetypes, bởi Margaret Mark and Carol S. Pearson
The authors in the book reveal how branding works, how to manage it, and the strategies required. With case studies from famous brands like Nike or Ivory, Mark and Pearson want to dispel the stereotyped thinking that has been shaped in the minds of customers. Furthermore, they shared how strong brands leverage archetypes to grow their brands.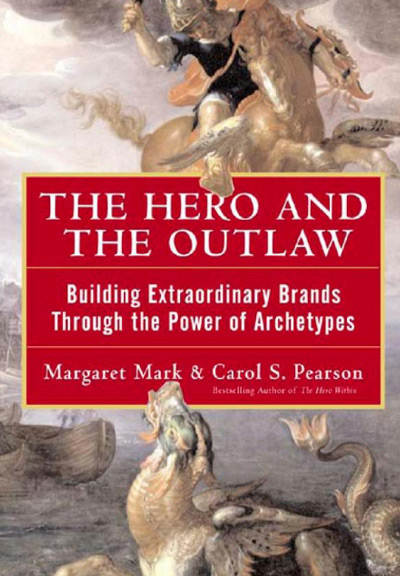 Today's consumers are no longer as trustworthy, loyal, or easygoing as they once were.
Notable
To define your brand personas (the physical attributes of your brand), use an archetype. Surveys will help a lot with your brand awareness.

Brand personas prove to be helpful in shaping the brand stereotypes you should focus on. Use it as an effective yet creative approach.

In short, 'know yourself' to firmly grasp the essence of your brand.
>>> What is a Persona? Building Customer Portraits
9. Designing Brand Identity: An Essential Guide for the Whole Branding Team, bởi Alina Wheeler
This book provides a five-step process for building and establishing  an  impactful brand identity . This process is vividly illustrated through cases and related information. If you want a unique look, the latest trends in branding, from social networks or apps, videos, this book is for you.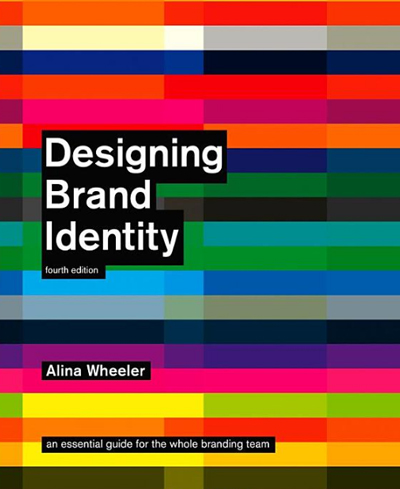 Brand is the expectation, big idea, or promise that already exists in the mind of each customer about a product, service, or business. Branding is the bridge connecting customers' emotions with the product.
Notable:
Good design continues to be a powerful differentiator. But we live in a competitive age. Crowded land, global competition, and economic instability are the factors that create uncertainty for the foundation.

Good logos must have meaning. It has to be strategic, smart, without losing its aesthetic appeal. The identity system can balance coherence with flexibility

We can only grow with good leadership behind us. Leadership needs to play the role of protecting, preserving, and developing the brand into a permanent asset of the business
>>> Learn about  what Brand Identity is ; Choose the right color for your brand