Many entrepreneurs and business owners believe that "brand" is merely the name and logo of the company. Obviously, that is not true: A brand is also a representative image, representing the identity and core values ​​of a company in the market.
Your company's brand is the sum total of the experiences your users and potential customers have with your company. A good brand is one that accurately conveys the company's message and how it works to customers. It also establishes  trust  and credibility with your users and potential customers.
A brand always needs a mission to survive and develop over time so many companies, including the most successful ones, choose  Rebrand – Rebranding
>>>  4 Common myths about rebrand
Rebrand – what is rebranding?
Rebrand is when businesses want to bring old brands and products back to the market to bring newness to the product and increase the competitiveness of the brand based on new internal and external factors.
The re-promotion is carried out after careful evaluation and preparation of the identity and market to bring new vitality to the product and brand.
Rebranding is a  completely common business strategy  for large companies, leading enterprises in the world. A rebranding can be a sobering statement of vision and mission, a sign of a company's commitment to growth and development.
You may have noticed recently rebranded brands such as: Dunkin' Donuts,  Airbnb , Uber ,  Google Ads  Unilever. That's why it's important to take a close look at why companies rebrand and what you need to know to succeed in your rebranding strategy.
>>>  13 Famous Brands Rebranded Over the Years
When do businesses need to re-brand?
Is this the right time for your company to consider a change? And when should a business consider rebranding? Here are some telltale signs when it's time to rebrand.
1. When you want to get rid of the old identity image.
Years ago, fashion brand Burberry was the "uniform" as well as a status symbol for thugs and gangs across Britain. It became so serious that many pubs banned Burberry and other brands from their premises.
This is definitely a big deal for Burberry, as it has taken away a lot of potential customers due to the negative association.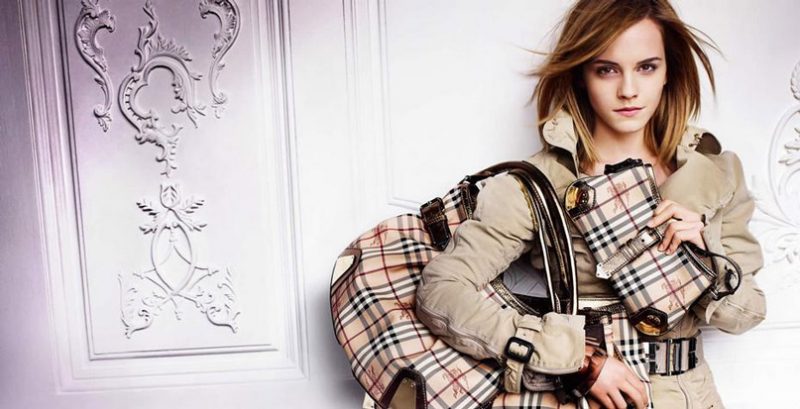 To solve this problem, Burberry has put all of its energy into drastically changing the brand and becoming a high-end luxury clothing brand, even using influencers – celebrities like Emma Watson for its advertising campaigns.
2. Rebrand 

 to  

set yourself apart  

from 

 the rest
If your company name is not different and similar to the names of other businesses, you have lost your competitiveness. A similar logo will have the same result.
>>>  6 Things that make an impressive business logo
Even the top companies change their brand identity. Did you know that Google used to start with the name "Backrub"? It's no surprise that growth companies are looking for a new, unique name that can take their business further. Maybe it's time for your company to do the same.

When companies make a rebranding, it's like  bringing a breath of fresh air to the old.
Maybe your business started out as a t-shirt business, but over time, you want to expand to more types of products and other product groups. This is a great time to do a rebrand, to be ready for any changes, make sure your business name isn't too narrow in terms of semantics.
3. When you want to change the vision and mission of the business
Uber's latest rebranding was necessary to break ties with the past and clearly demonstrate its commitment to a new, improved culture.

Remember that Uber makes changes when the company is constantly in crisis. If your business is struggling to overcome a negative old reputation, rebranding can help consumers have a more positive outlook and perception.
>>> Learn more about  Uber's Case study rebrand
4. When the market changes too fast
Sometimes, a business will have the opportunity to expand or target an entirely new market. When the opportunity presents itself, it is important to ensure that your new potential customers have a quick connection to the brand image.
5 things to know for successful rebranding
1. Understand your mission and values.
Before rebranding, it's important to have a clear understanding of the company's mission and values. Examine and evaluate what makes your company special. Why does your company exist, and what are its essential values?
>>>  Why Brand Needs Vision, Mission
2. Build a 

 rebrand strategy in line with the 

existing  

 brand  

.
Many businesses, when rebranding, can no longer preserve their traditional identities, but are imprinted in the minds of customers over the years.
If you are looking to implement a rebranding strategy, make sure to account for brand  equity –  inherent brand equity .

A consistent brand is especially important, it helps to increase  the brand value  of the company by strengthening its position in the market, attracting better quality customers and enhancing the perceived value of the product. or your service.
In contrast, a brand with   an inconsistent brand identity quickly leads to confusion, unprofessionalism, and loss of trust from customers.
>>> Refer to  21 examples of Brand Guidelines – Brand Manual
3. Review the market and competitors.
Before rebranding, show hard work. Research what your competitors do. From there determine how to stand out from the competition and what the company's true value proposition is. It is important that your new brand is really fresh and relevant.
>>>  3 basic steps to help brands compete and win
4. Brand management and measurement
Rebranding is often complex and requires a long, effortful process. Without a clear, specific plan as well as a well-managed process, a brand can quickly go wrong.

Set deadlines and minimize risks through a well thought out project plan.
5. Tell the world 

 about your new brand 

.
It would be a waste if you never actually introduced your new brand. Make sure you have a brand launch plan in place and are ready to explain why you're rebranding.
Reduce the risk of customer confusion through a carefully planned launch that shows the story behind the rebranding.
A brand is a statement of a company's commitment to growth. Change is never easy, but sometimes a change will make you a whole lot better. Read more articles about the brand in  Malu