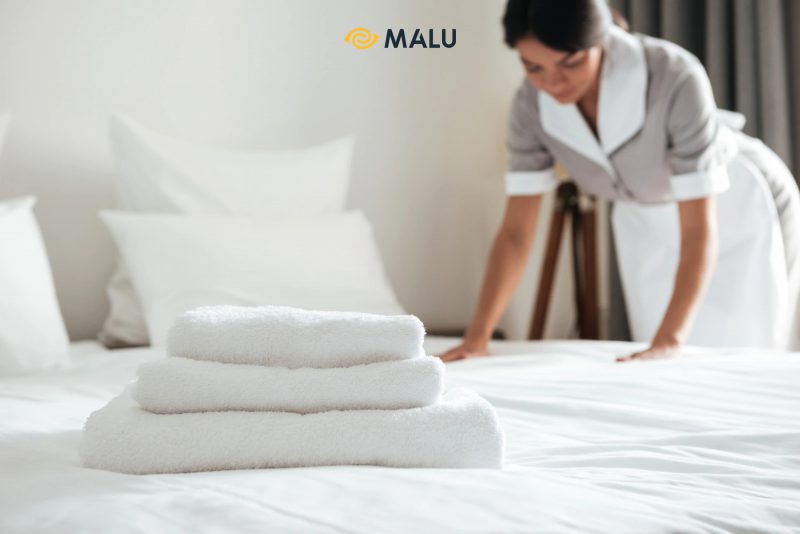 The motel business is a desire of many people who like to communicate and want to run their own business, and at the same time do not have a lot of capital to invest in a big hotel. While not as large as hotels, unfortunately, you can't just pour money in and expect your motel to automatically succeed.
You need to research, manage, and plan your finances carefully for your vacation home to succeed. Keep all of these things in mind when planning your own business.
>>> See more:  How to Increase Booking Rate When Doing Homestay Business
Conduct market research for the motel business
1. Determine where you want your motel business
Before worrying about the exact location, you'll have to think bigger and decide which city, county, and street you want your motel to be on. At a minimum, you'll have to consider what the tourism industry is like in that area. Since this is a motel and not a chain, you can cater to visitors and pedestrians instead of staff on business trips.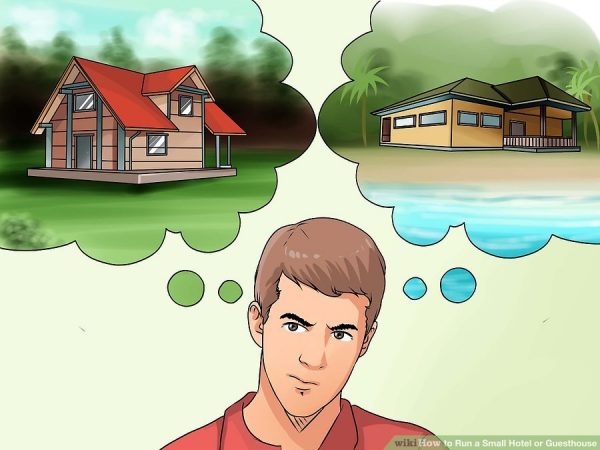 So you should choose an area that people will want to visit. Check travel websites or books to find some good destinations that travelers frequent, and start looking around for a good place for your vacation home.
2. Decide if you will buy an existing motel or build a new one
You may find a motel the owner is looking to sell, or you can build a new one from scratch. There are positives and negatives to each option that you should carefully consider before deciding.
If you buy an existing motel, it will probably be cheaper than building a new one, unless it needs a lot of renovation. You can also keep some employees, which will simplify your search later.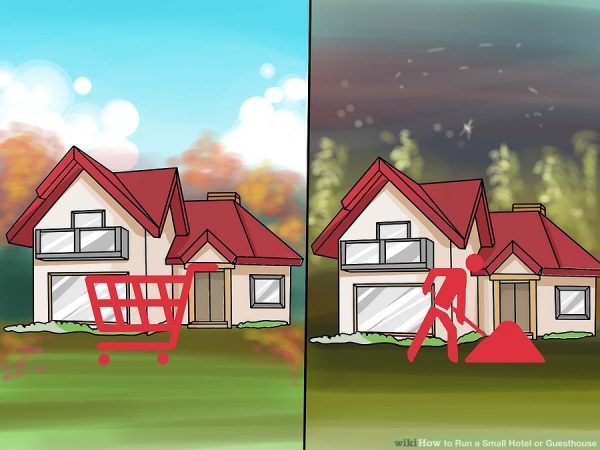 However, if the motel you buy has a bad reputation, your profits could suffer. You will have to work hard to advertise that the motel is under new management.
If you build a new motel, it will probably be more expensive. You should be able to build it however you want, but it also means you need to design it in great detail. Also keep in mind that if you build a new motel, you will have to work hard to advertise the motel and get customers.
3. Research other motel hotels in the area
You'll get the information you need for the competition you'll face and how you can succeed. There are a few things you should pay attention to when you are investigating potential competitors. This will give you ideas to make your vacation home stand out.
Find out what your competitors charge. See all motels and find out their nightly rates. Remember that price isn't everything, however – if a motel is cheap but all the reviews for it are terrible, then you shouldn't be trying to cut prices to compete with it.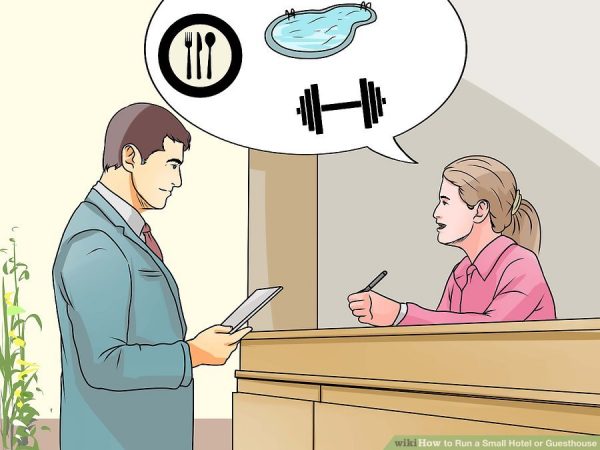 Read customer reviews online. This will give you an idea from the customer compliments or complaints. This way you will know the needs of your customers, thereby serving them to that market.
See what services your competitors offer. Do they have a restaurant? Pool? Gym? Breakfast service?
Experience the service at a number of motels so that you really get the most objective experience. Staying overnight will allow you to closely investigate the competition and get ideas for your own motel.
4. Understand your main market
This will help your services properly cater to potential customers. Small hotels and motels often attract vacationers to stay for just a few nights. If your motel is located in a rural area or a small town, you will probably find a lot of guests who want to escape the hustle and bustle of the city.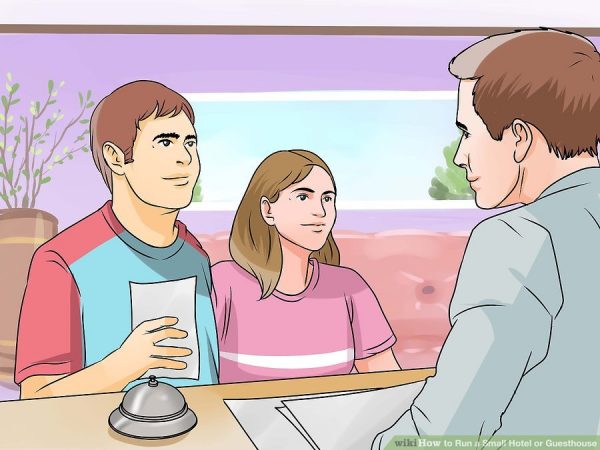 If that's the case, you should decorate your vacation home with items that reflect simple, small-town life.
5. Determine what additional services you want to provide with your motel.
Customers at these facilities are often looking for a personal touch, so the plan to deliver services needs to make them feel more private and comfortable. People staying at motels are often looking for relaxation, so you can set up an outdoor area where guests can rest.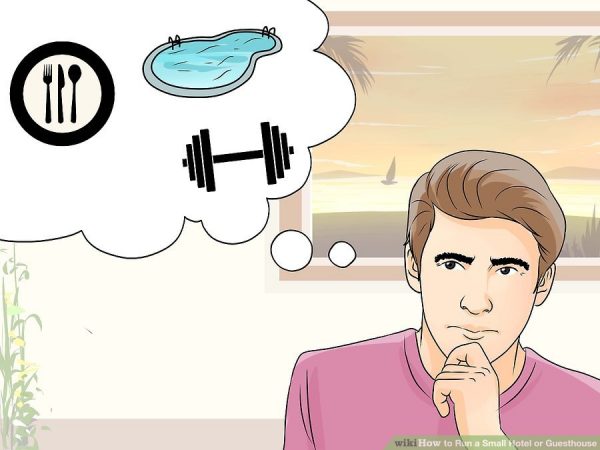 Smaller motels don't usually offer things like gyms or restaurants, but it would be great if you could include these products. Just keep in mind that any additional service you decide to provide is an additional financial cost, both to build and to maintain. Be sure to budget carefully to avoid losses.
>>> See more business knowledge 
Financial management when running the hotel business
1. Hire an accountant
Even if you run a motel business, you must remember that it is still a financial investment. Unless your motel is very small or you already have an accounting background, it is not necessary to hire someone to manage the financial affairs.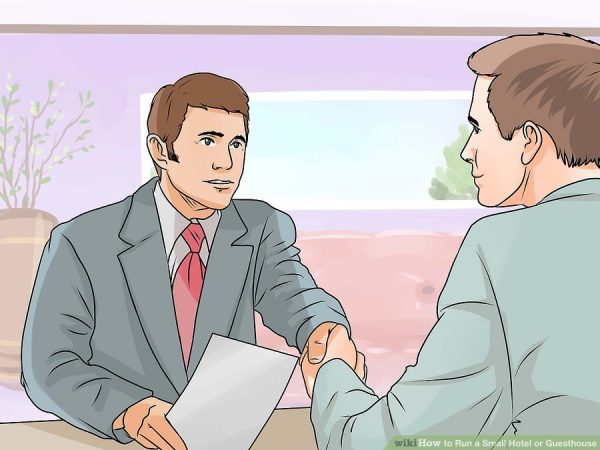 As with all hotels and motels, there are a lot of expenses that you need to take into account, like staff salaries, utilities, rent, taxes and equipment, etc. An accountant can help you navigate and secure your finances.
2. Make a motel business plan
When running a vacation home, you may need to start looking for capital from a bank or individual investor One of these two options will want to look at the business plan to determine if your vacation home is worth the investment. . In addition, a good business plan will benefit the organization of goals for the motel and get a clear picture of how to make it successful.
A motel business plan should include at least the following: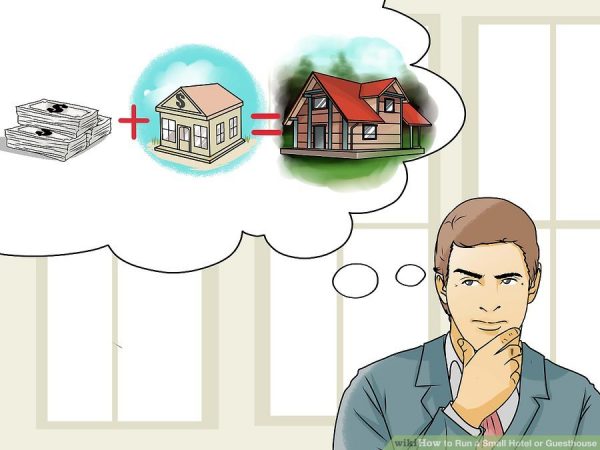 1. A description of the services your accommodation will provide.  Describing these will set you apart from other motels in the area. Will you offer better price? More personalized service? Investors will want to see what makes your vacation home unique.
2. Who is your market/potential customer.  Explain the demographic you're serving and why they chose your motel over another.
3. Predict your future earnings. Full details of your expenses. Between buying or renting the property, renovating and furnishing it, you will incur a lot of expenses starting with the motel. It can take several months for your motel to start attracting enough customers to cover your costs, so you'll need cash to stay open in the meantime.
3. Set your room rate
Once you are in the motel business, your price will determine how profitable. Your nightly rates will vary depending on competition, your operating costs, season, and a myriad of other factors. The general rule of thumb when setting prices is to keep them low enough to attract customers and high enough to make a profit.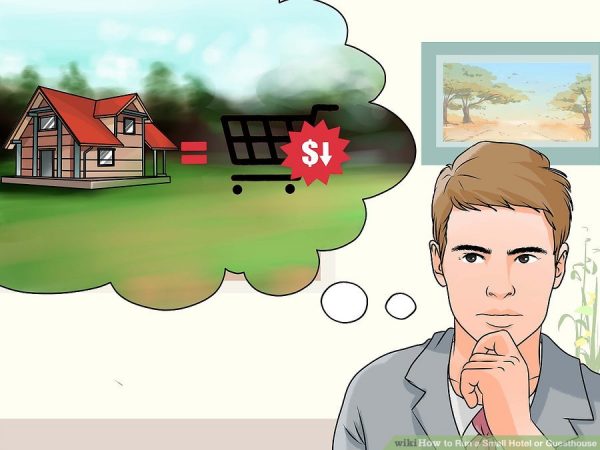 Adjust prices based on season. During your peak season, you can expect higher prices because more people are looking for motels to go on vacation. During seasons when customer demand is less, offer discounts to attract customers outside of the off-season.
4. Cut unnecessary costs
Even with good financial management, your motel will almost certainly go through tough times. You should regularly analyze your expenses and decide what is necessary and what is not. During tough times, cutting unnecessary expenses will save you money.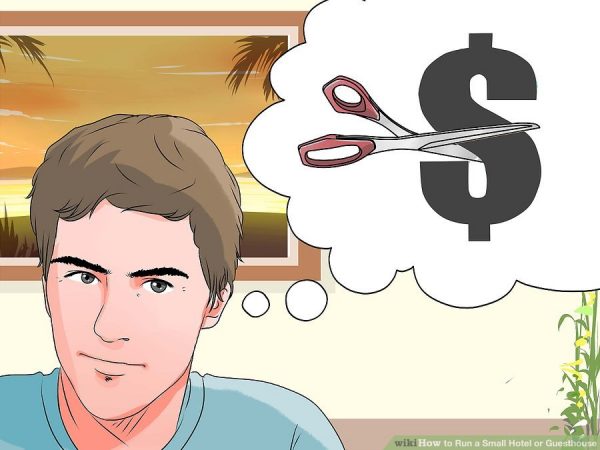 For example, if you're having a rough week and only a few rooms are booked, you probably don't need the front desk to work all day. Do this task yourself to cut costs and save money on wages.
Managing hotel staff
1. Hire only necessary employees
The size of your staff depends on the size of your motel business. For cots and breakfasts, you can run a motel with just a few helpers. Lodging with multiple rooms, even ones as small as yours, often requires a team of people to keep them running smoothly.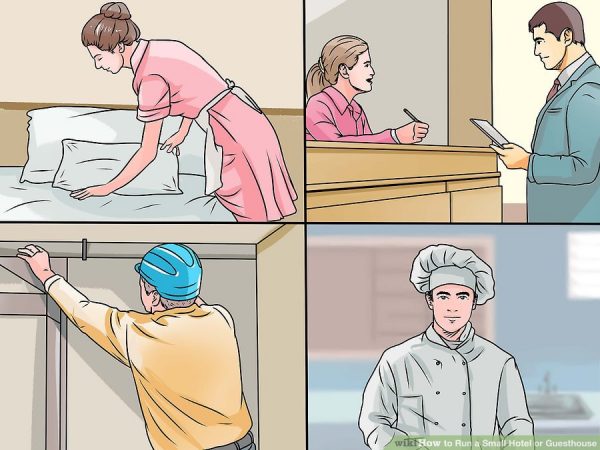 When looking for employees, you should consider at least the following positions.
Maid:

  A maid can usually cover about 10-15 rooms/day.

Reception

  Even small motels need someone at the front desk all the time.

One maintenance man:

  One or two maintenance staff is enough for a small motel. They need to be general purpose workers who can do many jobs: plumbing, painting, repair, electrical, etc.

Chef:

  If you plan to cater at your lodge, you will need at least one chef.
2. Guide, train, supervise all employees
All employees need detailed instruction and training.
Emphasize to your staff that all customers must be treated cordially. Without good service, your customers won't return, and your motel will fail.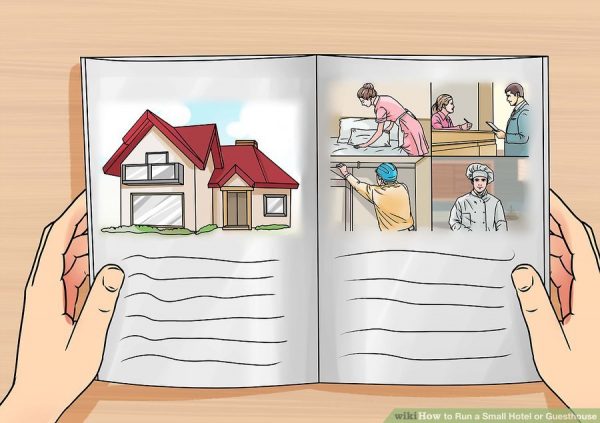 Also clearly state what types of activities are prohibited and state in which cases you will be fired
3. Hold regular staff meetings
Weekly or monthly meetings will help you keep a good relationship with your employees. You should use these meetings to tell employees if there is anything they can improve on and ask for suggestions on how to do so. Also be sure to praise good work so your employees feel part of the team.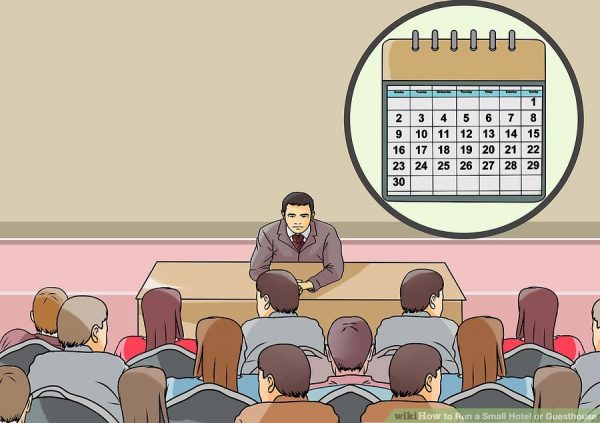 Hear when suggestions are made – even though you are the owner, your staff have experience in the motel business that you may not have, and they can offer suggestions for changes. .
4. Be willing to listen to your employees
Tell your employees they can share anything with you. You often stay in the motel and take an active role in the management. This will make employees feel comfortable with you and they will be more willing to open up.
If you're never around them, you'll create a sense of distance and your employees may not feel comfortable talking directly to you.
>>> See more about Brand knowledge 
Marketing and advertising your motel
1.Design a website
If your motel isn't on the Internet, it's basically going to be hard for your potential customers to find it. At a minimum, your website should include the motel's name, location, contact information, and nighttime pricing.
Picture of the guesthouse. Guests will want to see where they will be. Include pictures of the room, as well as any beautiful views that may be nearby.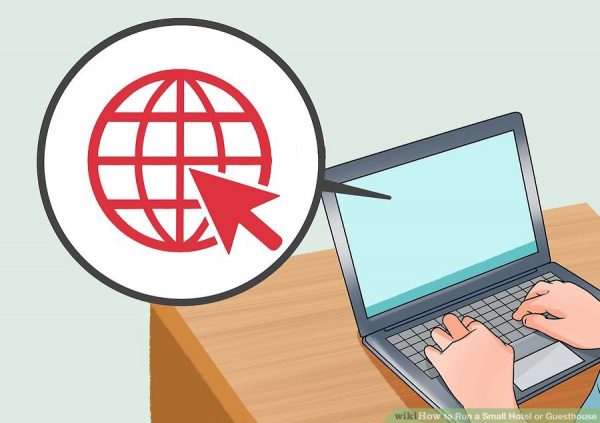 Biographical information about you. Make your website more personal by placing yourself on the site. If the staff is willing, you can also bring them in. That will provide the kind of personalized service that attracts guests to bed & breakfasts and motels.
List and description of nearby attractions. If you are near any tourist attractions, advertise this. It will make your motel look like a convenient place to stay for travelers.
2. Place ads on travel websites, booking software, etc.
Travel websites are designed for people looking for accommodation, hotels and travel destinations. By placing ads on these sites, you will attract customers from all over the country, and even from other countries.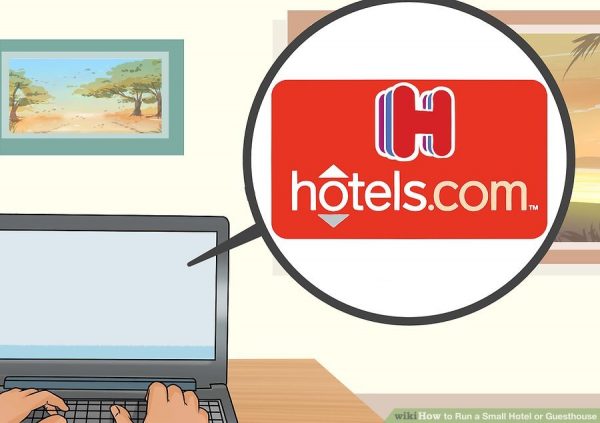 If you are a hotel business, you are not allowed to ignore websites such as  Booking ,  Agoda ,  Trivago ,  Travoleka , etc.
3. Leave advertising leaflets on highway rest stops
Most rest stops have areas with brochures and tourist information. Contact your local Chamber of Commerce to see how your motel business brochure might get there.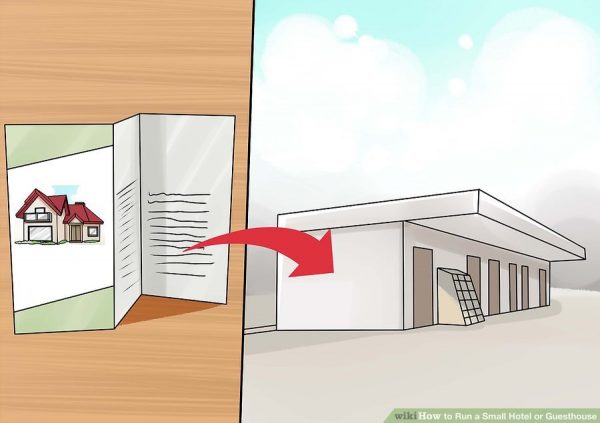 4. Offer promotions, discounts
Group discounts, free breakfast, lower rates for some special days are good ways to attract customers. Ensure that all promotions appear on your website.
Also ensure that you can still control all your operating costs when offering discounts.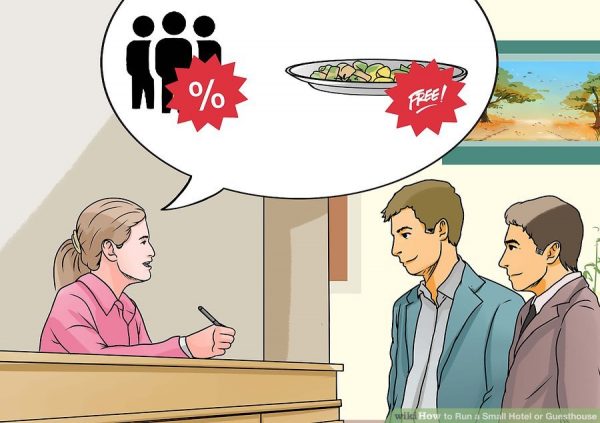 5. Make sure customers have a great experience
In addition to other advertising methods, word of mouth is also important. All of your guests can tell friends and family about your motel, post content on social media, and review online. You'll want to do everything you can, to make sure this feedback is positive.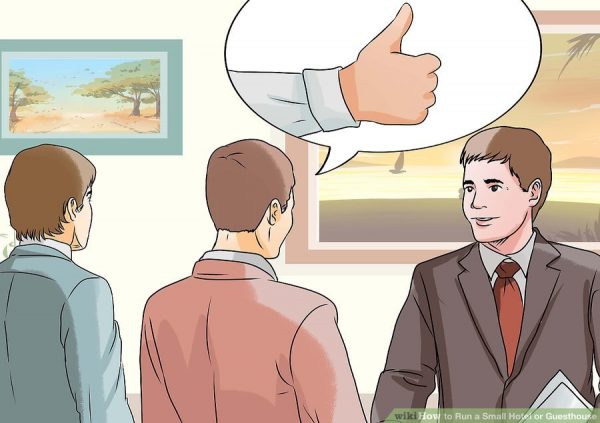 Even one unhappy guest can ruin your motel business if he puts it on the internet. If you commit to giving every guest a great time, you will establish customer loyalty that will give you a great promotion.