Gas is an extremely essential item in the daily life of Vietnamese families. According to the survey, the store will earn a minimum profit of 50,000 VND / 1 gas bottle. Large consumer market with high profits, this is the business idea many of you invest in to get rich. Unlike some consumer products, opening a store and  managing a gas store  you need to pay attention to the following.
1. Conditions needed to open a gas station
Opening a clothing store, fashion accessories, mother and baby or grocery store will be simpler (factors of source of goods, premises, business registration …). If opening a gas store, according to the provisions of the law, specifically in Article 13 of Decree 19/2016/ND-CP on gas trading, the gas trading shop must satisfy the following conditions:
Owned by traders who are agents or general agents or LPG wholesalers.

Meet safety conditions on fire prevention and fighting.

Managers and employees directly doing business must be trained in fire prevention and fighting and safety according to current regulations.

For bottled LPG stores, the location must conform to the planning approved by the competent authority.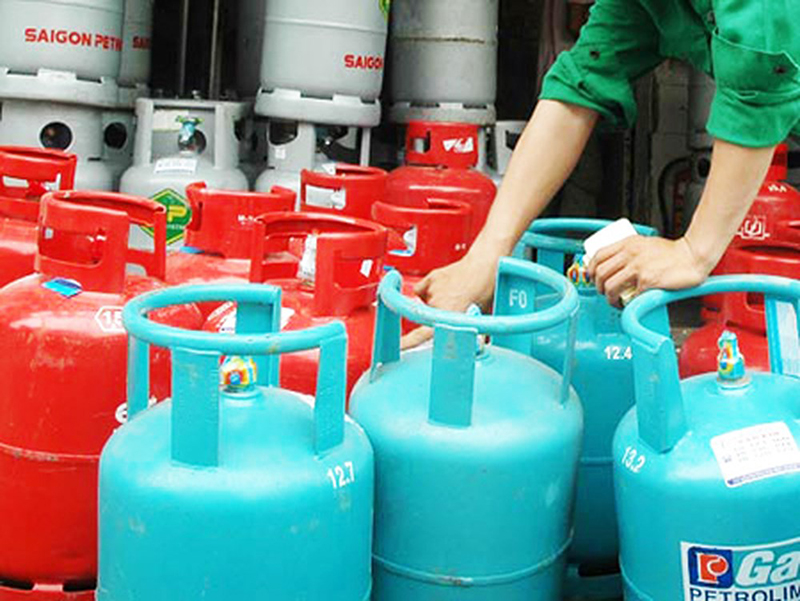 Gas/gas is a clean fuel for residential cooking, commercial, transportation and industrial applications. Although there are many outstanding advantages, but gas also has many potential dangers.
The combustion temperature of gas is very high. If the leak accumulates in the air, it is very easy to cause fire and explosion, so gas shops need to ensure the elements of fire prevention and safety when doing business.
2. Do you need a business registration to open a gas store?
This is a conditional business, so you need to register your business as an individual or register a business.
If registering a business, register it at the business registration office where you are headquartered.

If you register as an individual business household, register at the People's Committee of the district where you have household registration. The procedure for registration of an individual business household is simpler than that of an enterprise.
Here is a guide to registering an individual business household to open a gas shop
Step 1:  Register to establish an individual business household at the District People's Committee
Step 2:  Apply for a Certificate of eligibility for liquefied petroleum gas business for bottled LPG stores at the Department of Industry and Trade, the dossier includes:
Application form for the Certificate of eligibility for liquefied petroleum gas business for bottled LPG stores

Copy of business household registration certificate

A copy of the Certificate of eligibility to act as an LPG general agent or the Certificate of satisfaction of LPG export and import conditions or the Certificate of eligibility to act as an LPG distributor.

Documents evidencing the satisfaction of fire prevention and fighting safety conditions

Copies of certificates or equivalent papers on professional training in fire prevention and fighting and safety

For stores specializing in bottled LPG, it is required to add documents to prove that the location is consistent with the planning approved by the competent authority.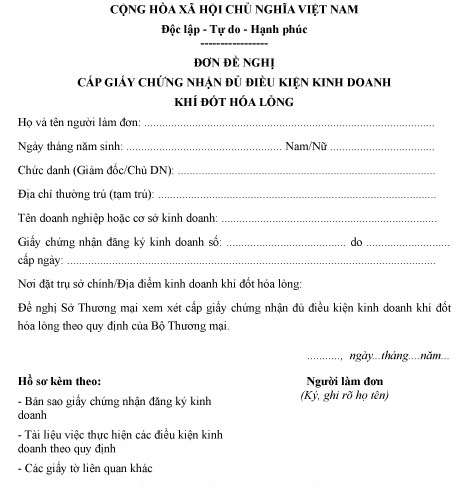 Within 15 working days from the date of receiving the complete and valid dossier, the competent authority will consider, evaluate and issue the Certificate of eligibility to the board. In case of refusal to grant the Certificate, a written reply shall be given clearly stating the reason.
3. Gas shop business experience
3.1. How much capital does a gas store business require? 
The amount of investment capital for gas business needs to be divided by items: import goods, premises, employees, management software …
Trading in civil gas (large bottles used for daily cooking) the import price will be different by kilogram and brand, so there will be different selling prices. For example, the price of importing a gas cylinder is about 250,000 VND. To open a small gas store you will need to import about 100 gas cylinders, then the business capital will be 25 million.
If the scale is larger, you will need to import more gas, like 500 bottles, the import capital will be 125 million. This is just the import money.
It is estimated that the amount of money for importing goods, renting space, staff, delivery vehicles, and marketing advertising to open a small-scale gas store needs at least 200-300 million. The larger the size of the gas station, the more the investment amount.
3.2. Experience in choosing a gas business location
To open an expensive gas agent, you need to know how to choose the right location. Vietnamese people have high demand and most households use gas stoves for cooking. The location to rent space to open a store does not need to be too expensive and in the center. Because importing and transporting goods is quite cumbersome, you can choose near a residential area but the rent is financially suitable and the road is wide. Avoid affecting traffic because of the large size and weight of gas, needing less crowded and open roads. However, you can still open a store in a densely populated area to attract more customers there. When the gas runs out while cooking, customers will want to be delivered at the nearest store, the fastest. Design your wholesale dealer space so that it can hold the most gas cylinders and be safe and solid.
3.3. Market survey experience 
Agent owners must survey the market to consider the consumption and development potential of the gas business model.
What is the income and standard of living of the people in the area where you plan to open a dealership? What brand of gas do they regularly use. On average, how long does it take a household to use up a gas cylinder? Consumer demand for gas home delivery service? Using gas stove compared to electric stove, which number is more? Is the level of competition in the region high? What strategies do other stores have to retain customers?
3.4. Suggestions for gas business sources
On the market, there are many brands of gas such as:
Vinashin

Thang Long

PetroVietnam

CD Petrol

Petrolimex

Sell

…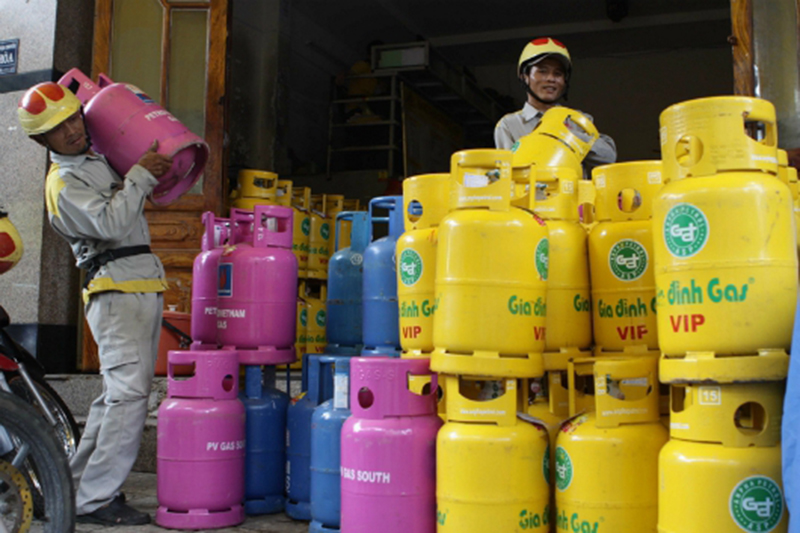 Each brand has different safety testing procedures, the price also varies from 20 to 100,000 VND / bottle. Therefore, you can choose safe, popular brands according to the needs and preferences of the people in your area. The most popular gas brand today is Petrolimex.
If you manage a small gas store, you can import from distributors or from level 2 agents. If your business is large, you can contact the companies directly to get the best price. and shipping support.
3.5. How to market a gas store effectively
In addition to hanging banners, distributing leaflets, hanging banners and posters to attract customers, you should have 4.0 marketing strategies to let more customers know about your gas store:
For new customer groups:

  Can attract them through their own fanpage, give free services when buying gas for the first time at the store such as pots and pans, dishes, gloves, aprons, cleaning tools gas… On each gift, there is a store name and a hotline for customers to remember and easily contact the store when gas runs out.

For old customers:

  Use sales management software to save phone numbers and shopping history to promptly respond to customer calls.
For example, gas store A, when she sees the phone number 09813943xx, knows immediately that it is Ms. Ngoc, whose address is at 165 Duong Quang Ham, Cau Giay and just needs to confirm the type of gas she will buy.
In addition, some major gas agents can implement the following old customer care plans:
– Use a customer care and management solution to save birthdays or on special holidays in the year to send congratulatory messages to customers via SMS, Messenger or Zalo
– Implement promotions and discounts for customers
4. Notes on gas store business
Besides the establishment, applying for a license to operate a gas business is necessary. However, it is necessary to ensure other jobs such as:
business signboard,

Making corporate seals,

List price

Implement fire prevention plans

Invoices, working with tax authorities,

Keeping fire safety
As Malu analyzed above, gas store managers always have to be on the lookout for dangerous explosions. At the store, you should install gas leak sensor, fire alarm system, automatic water spray system on the store ceiling for fire prevention, equipped with fire extinguishers.
4.1. Always pay attention to fire prevention
When opening a gas agent, it is necessary to pay attention to the problem of fire and explosion. Explosions can happen at any time, especially if the warehouse has a large amount of gas. To ensure safety, you need to install gas leak sensors, fire extinguisher systems, fire alarms, automatic water systems when there is a fire, etc.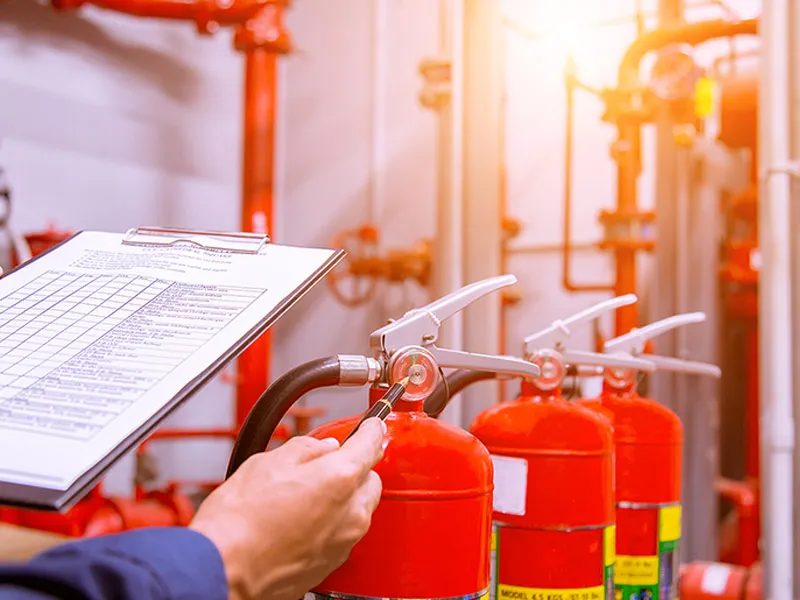 Check the gas valve after each refill to avoid leakage. Periodically and regularly check tanks and warehouses for early detection and avoid unexpected risks. If you do not know how to check and need to install a safety system, you can contact the gas brand you want to import to open an agent.
4.2. Delivery and installation service
Gas items are special items, with large sizes and weights, so customers cannot transport them by themselves. Any agent or gas store also has a delivery and installation service to customers' homes. You should rent a car and a delivery staff so that when the customer needs someone, someone will deliver to the customer's house. You can install it within a 3km radius for free, and there's an extra charge if it's further away.
Train staff to know how to use personal fire extinguishers and ensure safety when transporting and installing gas for customers.
summary
Above are the experiences of opening effective gas shops and accurate gas billing software. Hopefully, the above sharing will help you to run your gas store business more effectively.