We are witnessing an extremely fierce battle between the mobile "big guys" in the country. The number of users of smartphones and smart communication devices is increasing rapidly. Therefore, this is the ideal business opportunity that should not be missed at the present time.
However, if you choose a  small business  with little capital and lack of experience, the phone or tablet business ideas are an unwise choice. Instead you can turn to another option is  the phone accessories business . Because people's demand for products to beautify their "cricket" today is not small.
If to answer about the 3 biggest reasons to explain the question: Why should you open a phone accessories store , it is definitely:
Small capital, low risk, high profit

Market demand never decreases

The source of goods is extremely large
Follow this article of Malu to accumulate more for yourself a smart choice is Get rich from phone accessories business!
>> Related articles:
Phone accessories business model
Depending on the amount of business capital and management experience, you can choose the appropriate business form. However, you don't need to invest too much in the booth for ostentatious or grandiose. Just a small booth, just enough to display all the products.
One thing to note is that you should choose a location to open your store in places with a lot of people to reach customers more easily. In addition, build an online business form on Facebook or e-commerce sites such as Shopee, Lazada, Sendo, etc.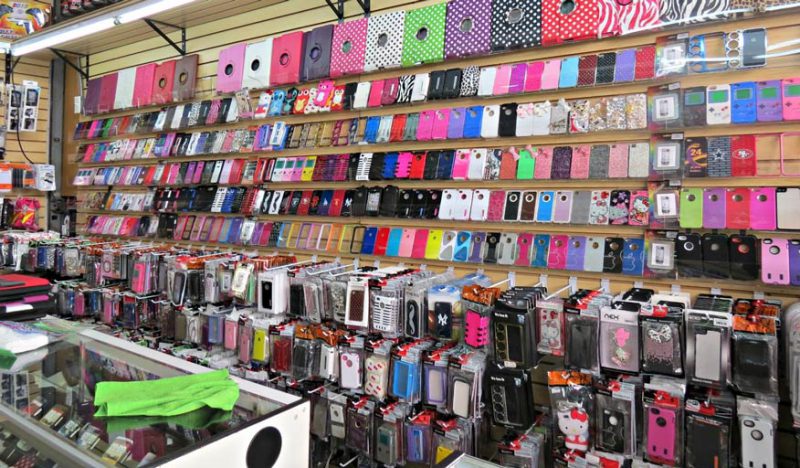 With this form of online business, you accept orders and ship goods to your place, which will attract more customers.
Just invest about 10-20 million to rent space. The rest of the money is used to import goods and equip the shop with decorative materials, with a  capital of about 100 million  , you can completely pay all the above and have a very good shop with profits up to million every day.
>>>  10 Business Models For Startups
Source of goods for phone accessories stores
If you are still wondering whether you should trade in phone accessories, you need to know that: A prominent advantage of today's phone accessories is the diverse and rich source of goods with very high quality. many different styles and types.
With this item, you don't have to worry about "fashion", expiration or wear and tear. Therefore, it greatly reduces the risks that other products have to face. In order to be able to choose for themselves a source of goods that meets the requirements of beautiful designs, competitive prices, and good quality, many stores have chosen to import goods by forms such as:
1. Get it directly from wholesale markets
There are many famous new markets across the country selling cheap bulk phone accessories such as: Dong Xuan market, Thinh Yen flea market (Hanoi), Binh Tay market, An Dong, Kim Bien (City) Ho Chi Minh City) or Tan Thanh market (Lang Son), Mong Cai (Quang Ninh), …
>>>  Effective Guide to Selling on Shopee
2. Import goods from big stores and agents
This is considered a popular item and is chosen by many shop owners. This way will save time and money if you do not want to go to the wholesale markets to import goods.
The wholesale price here will be higher than some other sources, but the quality is guaranteed and these are also reputable brands. You can also negotiate for a long-term association, ensuring you a stable source of goods.
>>>  Sharing Very Useful Lazada Selling Experience
3. Directly to China to pick up goods
This is one of the best ways that you should not miss, Guangzhou is considered a paradise of cheap phone accessories and tech gadgets. In fact, wholesale markets also mainly source goods from Guangzhou. So when you can go there directly, you will get the best wholesale price.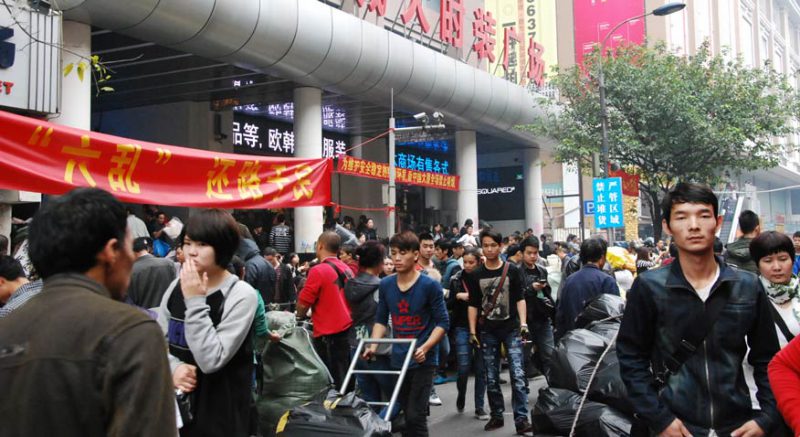 In addition, you can also import goods on websites and some other forms that are not very popular. In short, there are many sources of goods, so you do not have to worry much.
However, please refer to many different suppliers to compare prices and quality before importing for business.
>>>  Sendo Business Guide From A To Z
Experience selling effective phone accessories
This is a business model that is not too complicated, but it is not easy for a successful business.
1. Basic product knowledge
First, you also need to equip the necessary knowledge about phone accessories. This helps you to give quick advice to customers as well as guide them when using the products. If customers have questions that are answered quickly, customers will surely trust and be satisfied with the store.
2. Promote online sales channels
The second thing, in addition to having a store, you should promote your online business. Today, people are very fond of online shopping, which is both convenient, fast, beautiful and attractive. Phone accessories such as cases, power banks, headphones, etc. are too preeminent to be able to do business online.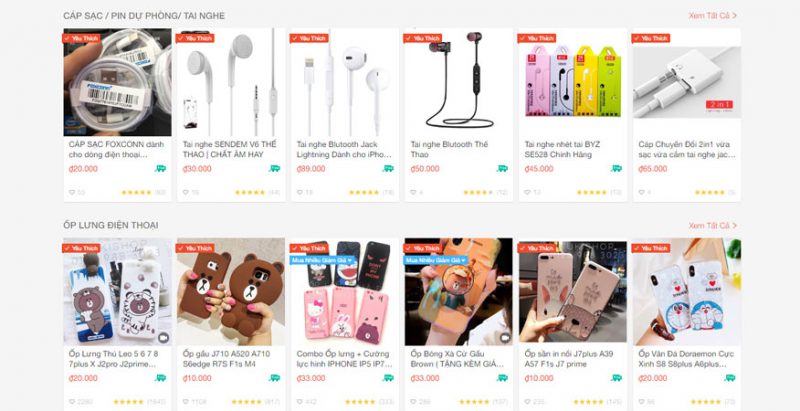 With just a few quality photos and detailed product descriptions to promote, this will surely be a very potential market.
>>>  Tips for effective online sales from AZ
3. Links with other stores
There is also a good experience in linking with stores selling phones, tablets, etc. to increase sales. When shopping for a new mobile phone, customers are often very interested in the accessories that come with it to both protect and beautify their phone.
Therefore, if you can combine with that establishment to display your products, it is not a bad idea. The only difficult thing is that the two sides have to come to an agreement for mutual benefit and reasonableness.
4. Effective product management
Another issue that store owners are also very interested in is how to manage all products in the store. Manage the most carefully and accurately because the number of goods in the phone accessories store is not a small number.
From a phone line with many accessories included. With countless designs and different styles. Not to mention there are many different phone lines and sometimes it's easy to mistake the size between the types by the naked eye. Every time need to search or check goods will take a lot of time and difficult to be accurate.
So it is a sincere advice that store owners should use superior management software. Simple to use, easy to look up, enter data, check orders, etc., extremely convenient. From there, you have a better overview of your business situation, and you can update the number of sales and availability daily. Avoid significant loss of goods in each month.
Despite many difficulties and great competition, the phone accessories business is always an attractive business idea. With this extremely potential business idea, we have synthesized and analyzed the factors for readers to have more experience when starting a business.
Hope you will find the above information useful and effective. Good luck.