In the past few years, homestay business has emerged as a trend in the tourism industry with rapid growth. That's because a large part of tourists want to find accommodation like home, with a bit of warmth instead of the usual hotel or motel.
Starting a homestay business can be easy if you already have a few rooms or houses. However, maintaining stability requires quite high commitment to customers.
Homestay owners often worry about the availability of rooms, so you need to know the 7 tips below to increase the booking rate for your homestay business.
1. Create a style for your homestay
At first, a lot of homestay owners think this is not necessary, but the reality shows that, by refining the design of the room space, and investing in buying more furniture, the booking rate is sure. definitely higher.
Choosing a style of criteria you want will determine who the customer is. If your target customers are young people, research how they like the style, equipment, etc. Ask professional designers for ideas for ideas. The most amazing and creative.
>>> See more Brand Personality – Creating a Brand Personality
2. Cleanliness and regular maintenance
This is one of the most basic tips but don't be surprised that some homestay business owners fail to maintain the cleanliness and maintenance of this equipment.
Have you ever rented a room that was moldy, dirty, and the equipment was broken up and down?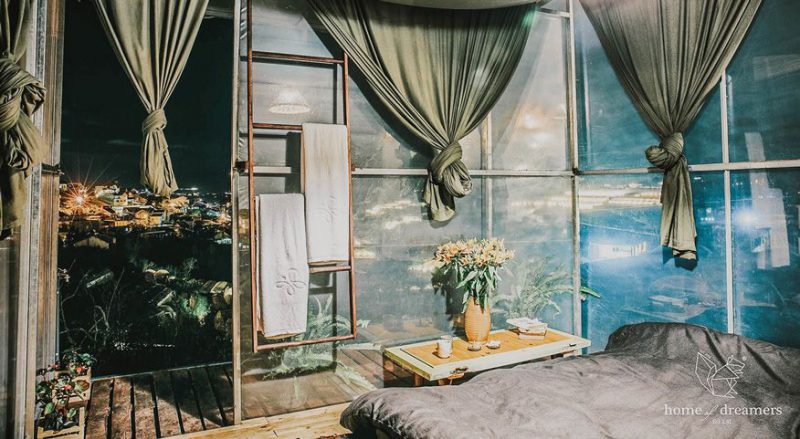 Don't let your customers have that terrible experience. Please constantly check, maintain and replace old appliances in your homestay.
3. Provide utility items
This is another utility that you should provide to your customers to give them a better experience. Shampoo, shower gel, toothpaste, brush, ..  the same items as in any other hotel will also bring plus points in the customer's face.
Your little details and thoughtful preparation can make a big difference in your booking rates and guest reviews.
Sure,  the wifi network  is a must. If there is no internet, you understand how customers will feel bored and .. "angry, irritable". Some other utility items that the party should also consider investing in, such as: BBQ grill, hair dryer, cooking utensils, television, etc.
4. Take a photo of your homestay so glitter
Having impressive, glittering photos of every best corner of your homestay is the biggest key to a successful homestay business. Good images create a good first impression on travelers when they decide to book or not.
Take your homestay photos professionally, artistically and as sharp as possible. Some photos you need to take:
2 outside photos of your homestay

1 photo in the living room

1 photo in the kitchen

1 photo per room

1 photo of bathroom (bathroom)

And: 2-3 photos of the outstanding features, the best angles of the homestay such as garden, parking space, swimming pool, ..
>>> See more Composition techniques that will improve your images
5. Use Social Media
The development of technology allows us to promote the homestay business easier and less expensive.
Creating a fanpage on Facebook and constantly updating beautiful photos of people who have rented your homestay is also a good idea.

What's more, you can communicate with potential customers, get bookings directly through this social networking platform in a simple and efficient way. There are also some software and forums that allow you to post pictures of your homestay, please refer to this option too.
>>> See more 10 social media tips for brands
6. Allow online booking
Online booking is essential for you to know the exact number of rooms available as well as to optimize the rooms for rent. However, in the peak seasons, it will also be quite difficult for you to optimize this management.
Hotels, and rental units have been applying modern room management tools, accepting reservations and making online payments extremely convenient. Catch up on this trend right away, the cost of this tool will definitely make you happy
7. Offer old customer gratitude programs
Finding new customers is sometimes a lot more expensive than taking care of old customers that keep them coming back again and again. Offer promotions, thank them, refer to the following tips:
Discount for next stay. The more times they stay, the more discounts they get.

Free one night stay for guests who have returned a certain number of times.

Give some souvenirs to old customers.
Discover more interesting articles from Malu: