From the big streets in the inner city of Hanoi, Ho Chi Minh City. In Ho Chi Minh City, to the edge of the highway area, it is not difficult for us to come across a  motorbike and car wash  that is operating at full capacity.
With the development of the economy – society, people's income is getting better and better, each family buys themselves at least one motorbike or car to serve transportation and business activities. But moving a lot means that the car can get dirty, or dusty quickly. Therefore, a new business: car wash service appeared to meet the increasing needs of society.
However, the question here is:   What does it take to open a car wash ? How much capital must "husband" be enough to operate? Then there are other issues such as costs, premises, equipment and machinery, business licenses, etc. Many questions arise for the owner in the process of proposing and implementing business ideas.
So, from research and research from many different sources of information, Malu gives you a detailed summary of what you need to know when opening a car wash. Hope to provide you with useful information in the future business process.
1. Choose the right type of car wash
First, before setting up and implementing any business idea, you need to choose the right type of business first.
With the opening of a car wash shop, there are two types, one is  a motorbike wash shop , the other is  a car wash shop .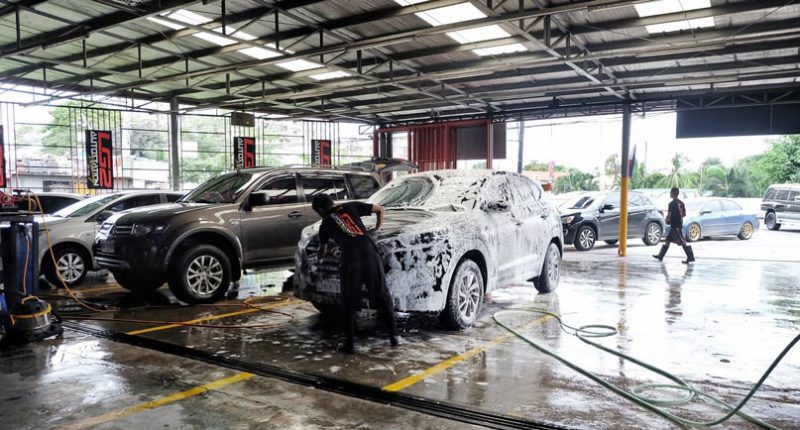 To choose the right type of car wash, you need to calculate and link many different factors, the things to keep in mind here are:
Store opening location.

Shop frontage.

Existing capital.

Expenses to invest for items, operating costs.

Number of manpower

Administrative issues (business licenses, …)
After you consider all the above factors, you will choose the right type of car wash service. Normally, areas with wide frontage, large roads, many cars passing by, large shop area will be suitable for opening a car wash shop. Areas with dense population, lots of traffic, in urban areas will be suitable for opening a motorbike wash shop.
2. How much capital does it take to open a car wash?
The amount of capital invested to open a shop is a matter of concern for business owners in the process of building and planning before business. According to Malu's research, you only need to spend an initial investment of less than 50 million to open a car and motorbike wash shop without having to worry too much.
With a capital in the range of  10-20 million , you can open a motorbike wash service for customers in need.
With a higher capital, from  20 to 50 million , you can rest assured to open a car wash shop in areas with wide roads and crowded cars.
The above capital is enough for you to rent the premises, purchase the necessary equipment and supplies for the car wash service. However, if you want to make a one-time investment for the purchase of modern and professional tools, the capital amount may be higher. You should consult experience and information from those who have gone before to have the most accurate capital figure for your business needs.
3. Operating costs of car washes
After calculating the initial investment, you also need to determine the monthly operating costs of the car wash. This is essential for you to determine your break-even point, when the business is profitable, and when to scale the business.
Normally, in order to operate, motorbike and car wash shops need to note the following types of costs:
Utility costs.

Depreciation costs of machinery and equipment.

Labor costs.

Cost of premises (can be paid monthly, quarterly, or annually).

Other types of expenses.
Depending on the size and type of business, the operating costs of a car wash vary. Calculating this cost requires a lot of information and advice from those who have gone before. Their experience will give you the most accurate number to estimate the operating cost of the salon by month, quarter and year.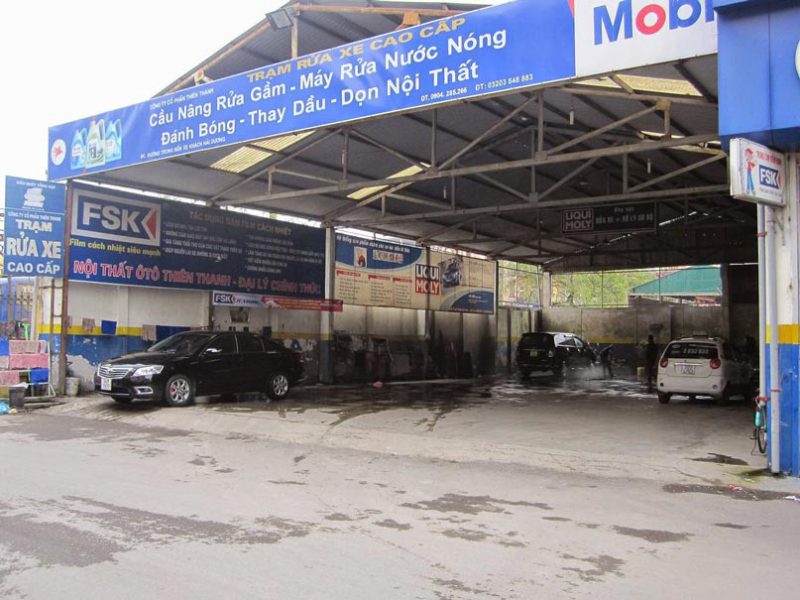 According to Malu's research, in a month, the types of expenses you need to ignore for a car wash will range from:
Cost of premises: 10 – 15 million VND.

Labor cost: 12-18 million VND (for about 2-3 employees).

Electricity and water cost: 5 million VND

Total: 27 – 38 million VND
4. Do you need a business license to open a car wash?
According to  Decree 39/2007/ND-CP , car wash service is an independent and regular commercial business. Therefore, the owner of a car wash shop  is not required  to register a business license in accordance with the law.
However, if you expand your store's business scale, form a chain of stores, you should consider applying for a business license to facilitate your commercial activities, avoiding unnecessary troubles. have later. The suitable type for a car wash is an individual business household, a private enterprise, or a limited company.
You can find more information about the types of businesses in Vietnam from Malu's article on Business Law:
5. Choosing a space to open a car wash
The space is one of the most important factors for a car wash, whether it's a motorbike wash or a car wash. Through information research, Malu sends you a few criteria about the premises for your reference and selection.
The ground is close to a large road, with a high volume of vehicles
The first thing you need to pay attention to when choosing a shop floor is that it must be located in an area with a large road surface, vehicles can circulate in two directions, convenient to enter and exit before and after car wash.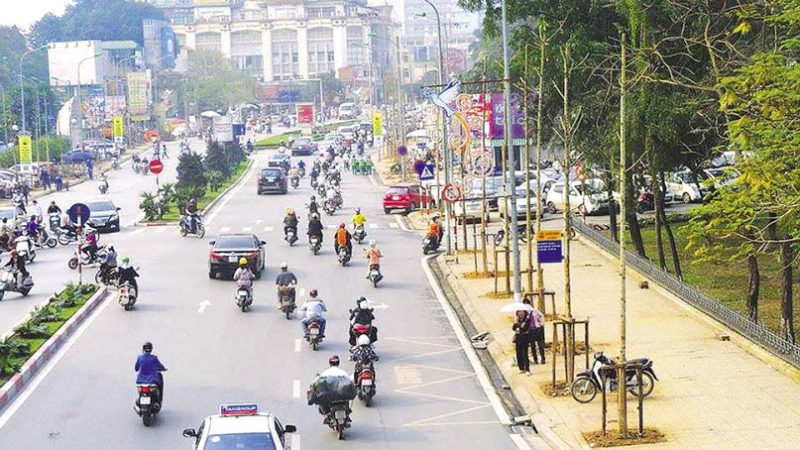 More importantly, that area must have a high volume of vehicles, a large number of people, access to many visitors from the vicinity, as well as being on the road, with a need to clean cars.
Large area with parking space
This is extremely necessary, especially for car washes. A car wash can take anywhere from 15 to over 30 minutes for a single care. If there is no parking space and ample space, you will most likely lose out on potential customers when there is no room for them to wait for their turn to be washed.
That's not to mention later when your business is doing well, you also need to expand your store. A narrow space will definitely hinder your growth opportunities.
Adjacent to a densely populated area
A large part of the car wash's customers come from people in the surrounding area. They take advantage of Saturdays and Sundays to wash and care for their beloved motorbikes and cars.
People always prefer convenient and cheap services. Therefore, do not ignore the potential that customers living in this nearby area bring. Selecting premises near apartments and dormitories is a wise and smart choice to maximize revenue for the store.
Adjacent to the amusement park
It is obvious that the area with entertainment facilities (such as shopping centers, supermarkets) always has a high level of traffic. Choosing premises in this area is a good opportunity for you to get a larger number of customers than other locations.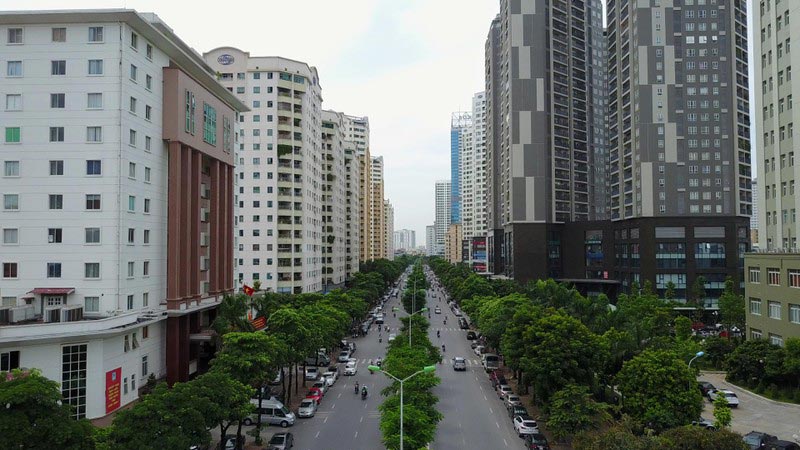 Stay away from remote areas, few people pass by
Low-traffic areas, far from the center such as resorts, should not be an option for car wash owners to consider. This area usually has a small number of people living and moving less, so there is not much demand for car washing and care.
Estimated area of ​​​​a suitable car wash shop
For a motorcycle shop, a suitable space of about 40 m2 is appropriate.
The surface area for the car wash must be from 50 m2 to 100 m2 to meet the equipment placement area, spacious parking area.
In addition to the problem of area, the owner of the car wash needs to pay attention to issues such as the cleanliness of the shop (have a good drainage system, don't leave the shop in a waterlogged state), have a place for customers to sit and wait, There are toilets…
6. Necessary equipment for car wash shop
Just like other service industries, you also need to equip yourself with the necessary machines and equipment for your car wash. Those tools include:
Car wash machine
The first essential piece of equipment that any car wash owner should have is a car wash sprayer.
You need to choose a car wash with a water jet pressure in the range of 80 – 90 bar, with a spray amount of 14 – 15 liters of water in 1 minute. This is the amount of pressure and water flow that is enough to wash the car.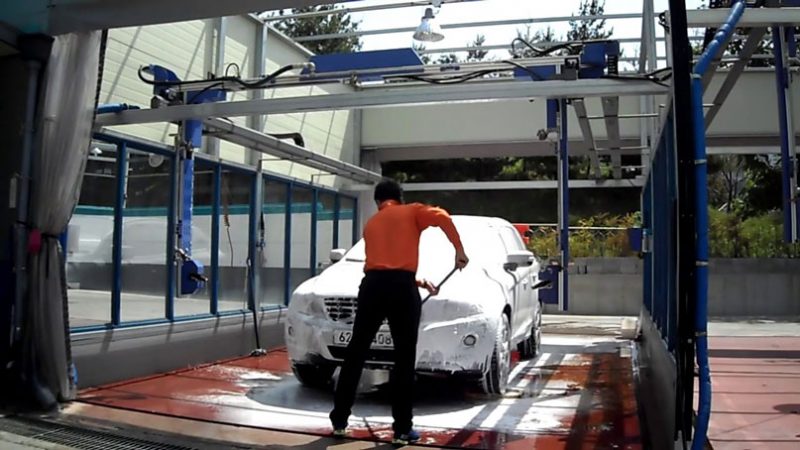 Too much water spray pressure can cause the paintwork of motorcycles and/or cars to peel off. Therefore, you should consider choosing the right car wash sprayer. Over-threshold pressure will be in the range of 300 bar.
Of course, in the process of washing the car, using a sprayer is not enough, you need to clean the car with a scouring pad and snow foam. Surely customers will be satisfied with the service that your shop has provided.
Note:  Because of continuous use, the car wash is very likely to wear out. Especially with belt car wash pump (less than instant pump). You should change the oil and oil periodically quarterly (3 months), 6 months or annually to keep your equipment working at its best.
Compressor
There are many air compressors on the market that can meet your car wash needs.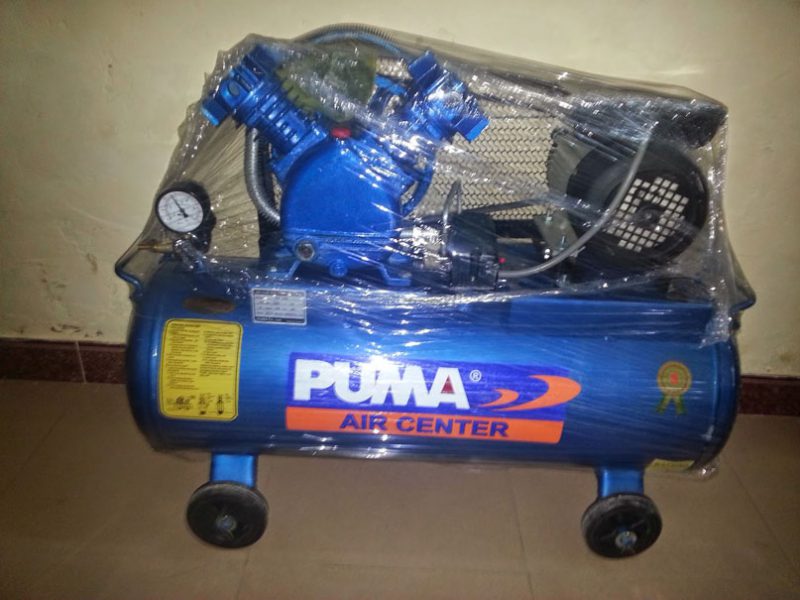 For a motorbike wash shop, you only need an air compressor with a capacity of 2 to 3 HP, the air pressure is in the range of 8 – 12 bar, with an air tank of 70 -160 liters.
With a car wash, the air compressor needs a capacity of over 3 HP, a pressure of about 12 bar, a tank with an air flow of over 200 liters.
You can choose 1-phase or 3-phase air compressors depending on the business needs of your shop.
Snow foam sprayer
You choose the type of tank with the right storage capacity for your business: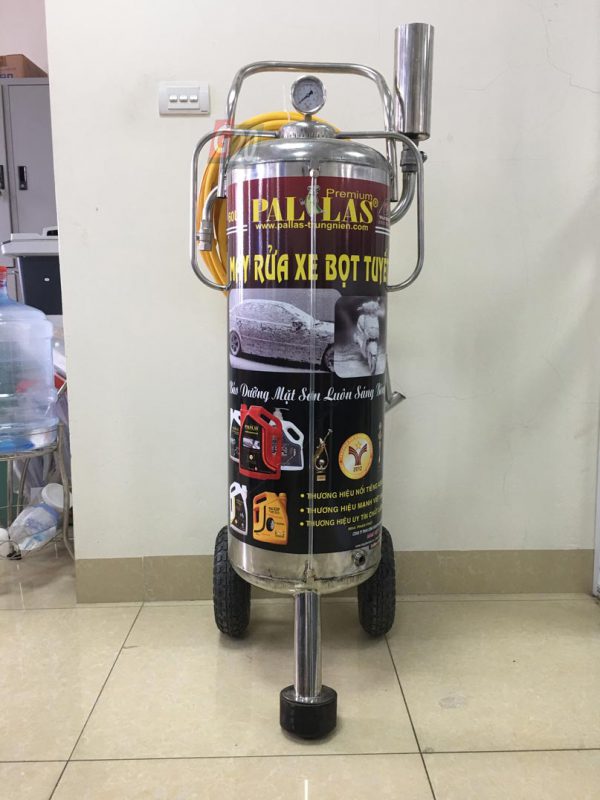 If the shop receives about 50 cars a day, a spray bottle with a capacity of about 30 liters is enough.
If the number of vehicles is over 50 units/day, the tank capacity must be over 40 liters.
Car lift
The car lift will make the car wash operation easier. However, the cost of this device is high, in the range of about 60 million VND. At the same time, the car lift also requires a large area of ​​​​your shop to be able to operate. You need to consider when buying this type of support device.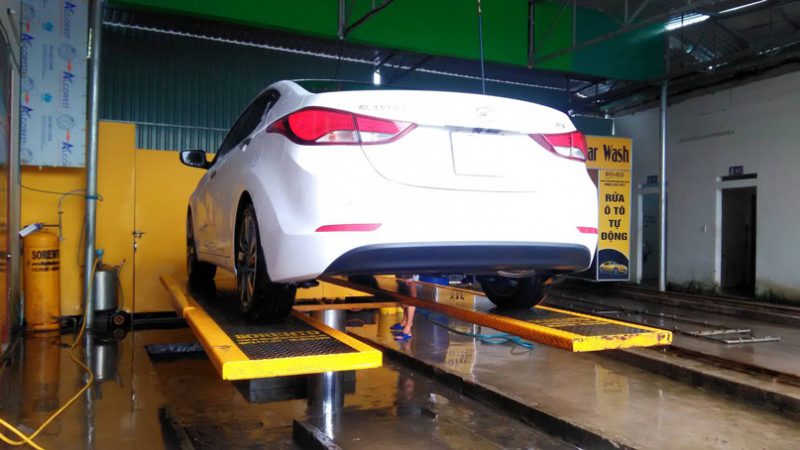 Ben lift car wash
This is a suitable device for motorcycle washes, because it is convenient for cleaning the bottom of the car, does not take up too much space, and creates a professional feeling for the shop. The price of the hoist ranges from 1 to 1.5 million VND for 1 set on the market (not including installation work).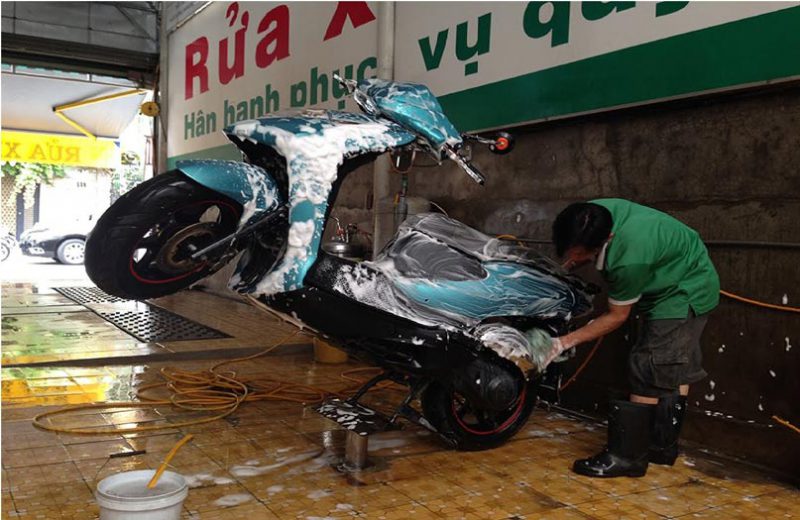 There are two types of lifts for you to choose from: hydraulic lifters and steam lifts. Depending on economic conditions and business needs, you can choose the most suitable equipment.
Self-retracting steam cord
The self-retracting steam hose is essential equipment for car wash operations. On the market are providing wires made of PVC, Pu, Braid materials with high durability, with various lengths from 6 to 20m, diameter range from 6.5 to 10 mm, shell made of plastic or iron, Bearing good.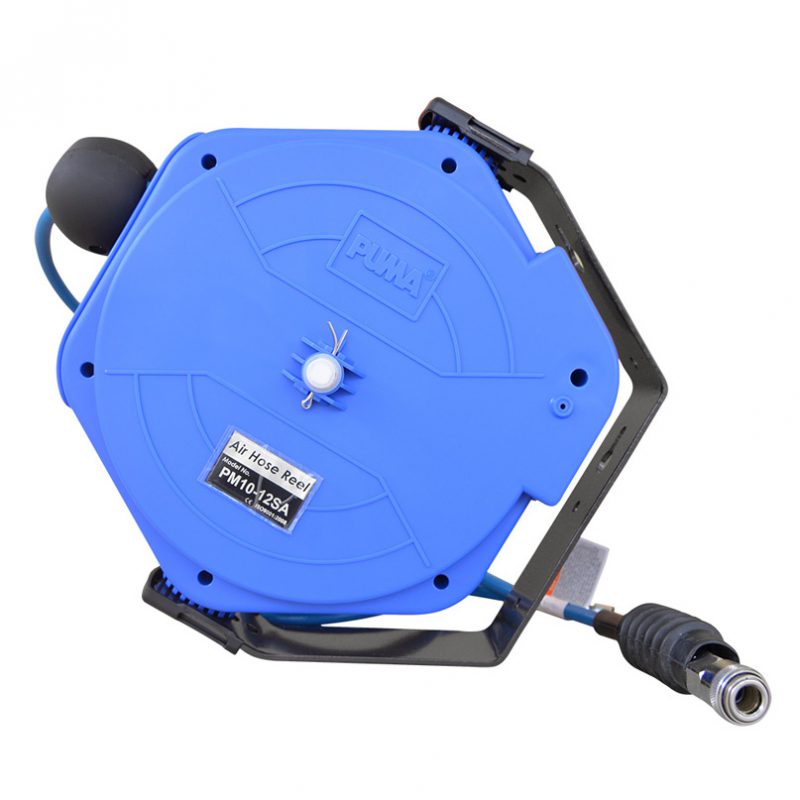 The price of this device on the market is about 900,000 – 2,000,000 VND, depending on the model and length of the steam wire.
Automatic vacuum cleaner
With a car wash, a truck owner needs to equip a vacuum cleaner to clean the area inside the car. The suitable capacity for a car wash is in the range of 30 liters. Taller is better, but cumbersome and more complicated, shop owners should consider when choosing.
Car oil suction machine
In the process of cleaning the car, the shop owner can ask the car owner to suck the excess oil to make the car work better and safer. There are two types of oil extractors on the market, pneumatic and electric.
Air suction machines are slower but safer. Electric vacuums are faster but more dangerous. Shop owners base their selection on the size of their business activities.
7. The staff of the car wash
In a small-scale car wash, the number of operating staff can range from 2 to 3 on duty. The salary for each employee is also in the range of 5 to 6 million per person.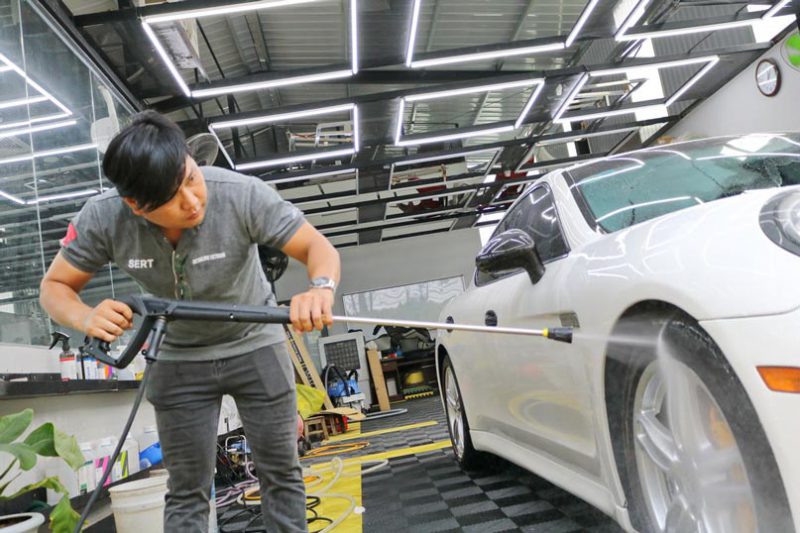 The total labor cost of a small-scale store can range from 12 to 18 million VND/month. Of course, car washes must master the technical requirements for washing and the operating principles of the machines and equipment in the shop. Attitude to receive guests must be enthusiastic and attentive. Costumes should have their own uniform, showing the professionalism of the shop.
Notes to help you maximize car wash revenue
Besides the car wash service, you should also consider the periodic repair and care of motorbikes and cars. These activities include changing waste oil, repairing cars, changing sunscreen films for cars, etc.
This is an opportunity for your store to offer package business services, maximize revenue from existing customers, enhance customer service experience and raise the level of professionalism of your store. a new height. However, the addition of value-added services requires car wash and repair workers to have better qualifications, higher salaries, and more staff on duty.
>>>  Apply Upsell in the car wash service business – professional car repair
In addition, with the development of the Internet, you need to have sales and customer care software to improve store efficiency.
The above are the experiences of opening a car wash that Malu has gathered through the process of researching and researching carefully. Hopefully these experiences will be a guide to help you succeed in your upcoming business activities.
 Read more about Malu's Business articles .