Foody and Now app have recently emerged as a delivery ordering application – restaurant review indispensable in any mobile device.
Are you a restaurant owner? Want to become a Foody – Now partner to boost revenue and optimize profits?
But you don't know the process  of becoming a Foody – Now partner . What is the registration fee? How is the procedure? Don't worry, Malu will guide you on how to register for Foody – Now  conveniently  , easily and quickly  through the instructions below.
>>> Find out interesting articles on the same topic on Malu :
First, let's find out:
1. What is Foody – Now?
Foody . app
Foody  is a utility application that helps you to search, rate and comment on places to eat in Vietnam.

Foody does not limit the types of restaurants – eateries for you to choose from, from popular eateries, luxury restaurants, cafes, bakeries, to services at major tourist destinations.
>>  Experience of Opening a Cafe – Coffee Business
Coming to Foody, eateries – restaurants not only have the opportunity to promote and expand their coverage, but also have access to a user community of more than 5 million members to collect reviews, have the most reasonable way to modify the sales business system.
In addition, with its superior SEO method. Foody helps its restaurant partners instantly reach the top rank in Google search results. From there, helping the restaurant save costs for marketing and communication activities.
Foody currently supports cross-platform, from web browser version, to Android, iOS.
What is now?
Now  (formerly  DeliveryNow  is a commerce portal that connects restaurants and eateries with customers, through mobile and desktop platforms.
This application allows restaurant – restaurant partners to directly promote and market their products to customers.
Now's workflow is:
+ Restaurants, restaurants directly register to become a partner of Foody – Now.
+ Foody – Now approves and allows partners to directly promote and sell their food products on the electronic transaction portal.
+ Customers choose and order food on the Now application.
+ Now with a team of delivery partners will directly ship goods to customers.
2. Instructions for restaurants to register Foody – Now quickly and conveniently
Here is the process to guide eateries and restaurants to register to become a Foody – Now partner: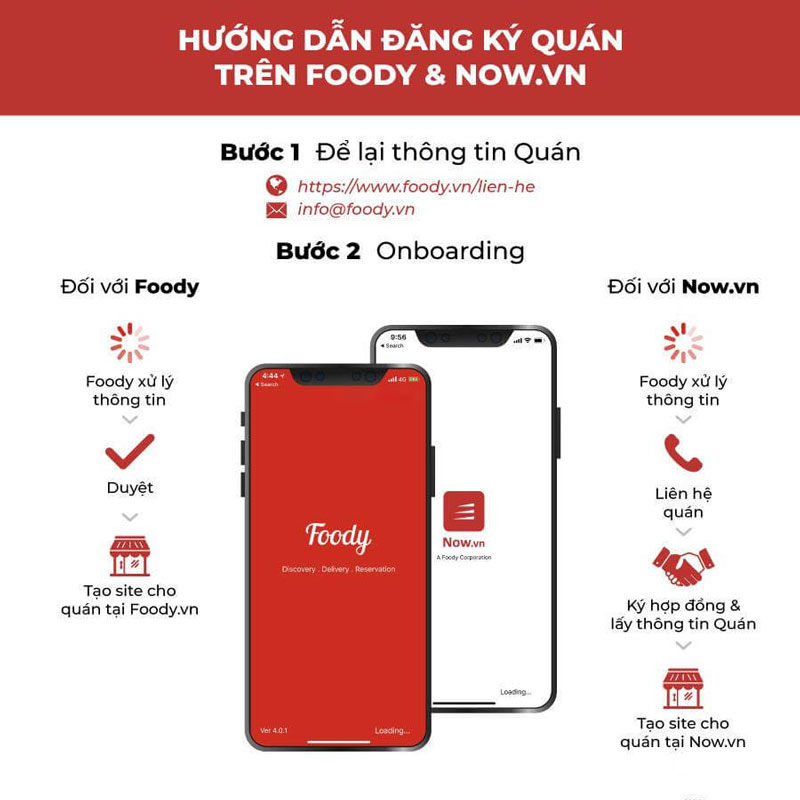 Step 1: Leave information
Restaurant and restaurant owners leave their restaurant information at one of two addresses:
Step 2: Review and register an account
For Foody
Foody will receive the restaurant's information, review the information and give feedback to the partner.
After being approved, the partner will register an account and store on Foody. The registration procedure is as follows:
+ Visit Foody's website, click on  Login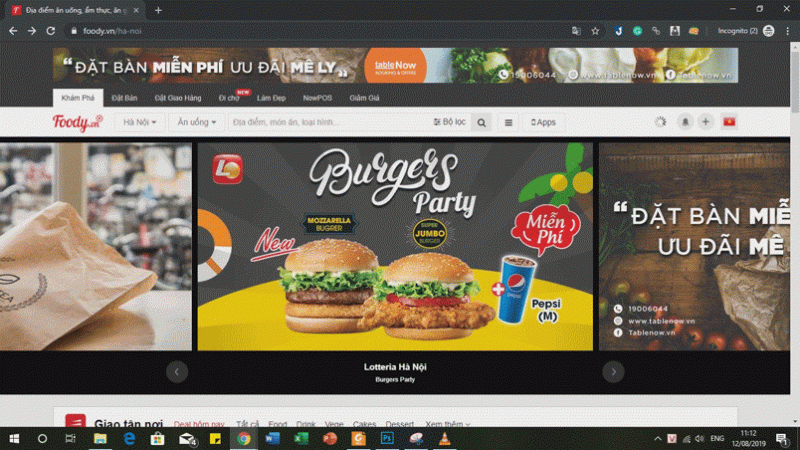 + Then, click on the  Register  section below
Here, a pop-up window opens, asking you to enter your phone number information. Once the phone number is verified, you can fill in the relevant information, including email and personal information.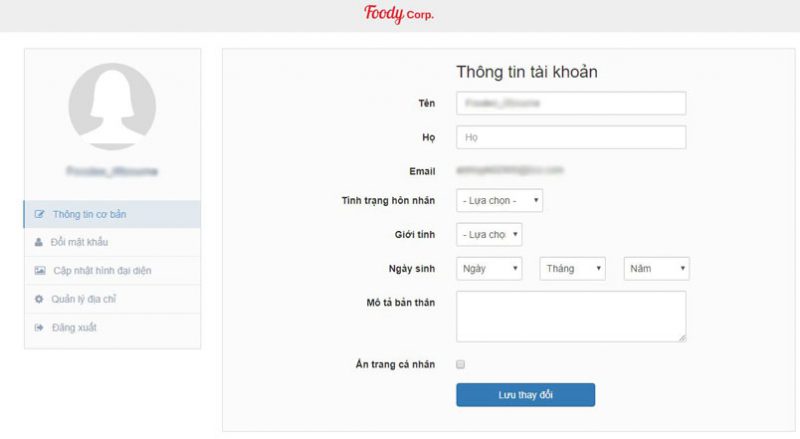 After registering, a notification from Foody appears. At this point, you have successfully registered to become a sales partner. Normally, it will take  1-2 weeks  for Foody to actively contact you to confirm.
For Now
After the restaurant registers a booth with Foody, Foody will guide partners to use the  NowMerchant application  to manage orders and deliver orders directly to customers.
Currently, the NowMerchant app allows direct download on  Google Play  and  App Store  for mobile devices.
How to use the NowMerchant . app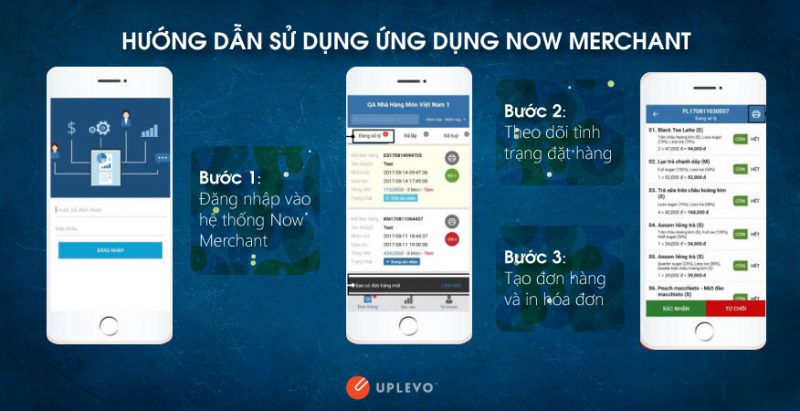 +  Step 1:  Register for a Now Merchant account  here , or call the support hotline  1900 2042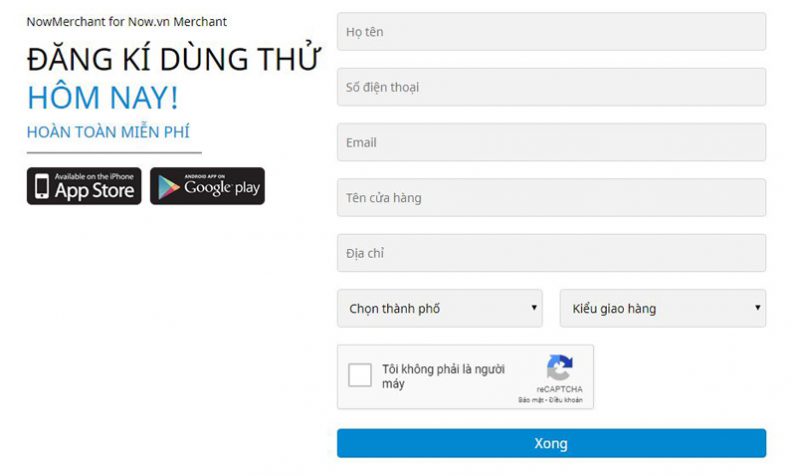 +  Step 2:  With the account registered and logged in, track the status of the order according to the status lines such as:  waiting for confirmation, confirming, confirmed, taken, canceled .
Note: When receiving a new order, there will be a notification in the bottom corner of the phone screen. You need to press " Refresh " to create an order.
+  Step 3:  After the order is created, press the  bill print  icon in the top right corner of the screen. A cash order statement will be generated.
After printing the invoice, you can use the  Airpay wallet  to pay the commission fee with Foody – Now.
Foody – Now registration fee and discount fee
When participating in registration, restaurants and eateries must pay a registration fee of up to  1,000,000 VND  for 1 booth.
Participating in the Now transaction portal system, restaurants and eateries receive a commission discount of  20%  for an order. In addition, depending on the preferential policy of Foody – Now, restaurants can enjoy lower discount fees.
For example:
Customers use Now app to order food from restaurant A, including:

+ 1 bowl of beef noodle soup: 40,000 VND

+ 2 bowls of Hue beef noodle soup: 35,000 VND/bowl, total cost: 70,000 VND

Total order: 110,000 VND

Now collect commission discount:  110,000 VND * 20% =  22,000 VND

Amount earned by the restaurant:  110,000 VND – 22,000 VND =  88,000 VND
3. Instructions to register Now to become a delivery partner
To register to become a partner of Now, you need to prepare a few steps as follows:
Prepare necessary documents
In your application, you need to prepare:
1 original criminal record

2 copies of notarized identity card

1 notarized driver's license

1 copy of household registration (or KT3 book) without notarization

For those of you in Hanoi, you need to register an additional Sacombank bank account
Usually, a notarized copy of the identity card will be a required document on the first day of work. The remaining types of paper, you can add after 30 days from the date of registration.
Registered location to become a delivery partner Now
After preparing all the documents, you can submit your application at Now's offices across the country at the following addresses:
Hanoi: 

 3rd floor, Building 101 Lang Ha, 101 Lang Ha, Dong Da, Hanoi




Phone: (024) 3201 1228

HCMC: 

 8th floor, Jabes Building, 244 Cong Quynh, District 1, HCMC




Phone: 1900 6510

Da Nang: 

 9th floor, VietNam Post Danang Building, 155 Nguyen Van Linh, Vinh Trung Ward, Thanh Khe District, Da Nang




Phone: (0236) 3 651968

Hai Phong: 

 6th floor, 152 Hoang Van Thu, Hong Bang, Hai Phong




Phone: (0225) 6,584,999
In addition, you can refer to the Foody – Now office in your area  here .
Alternatively, you can transfer your documents to offices via courier service, and register to become a Now partner online at:  https://www.now.vn/tuyen-dung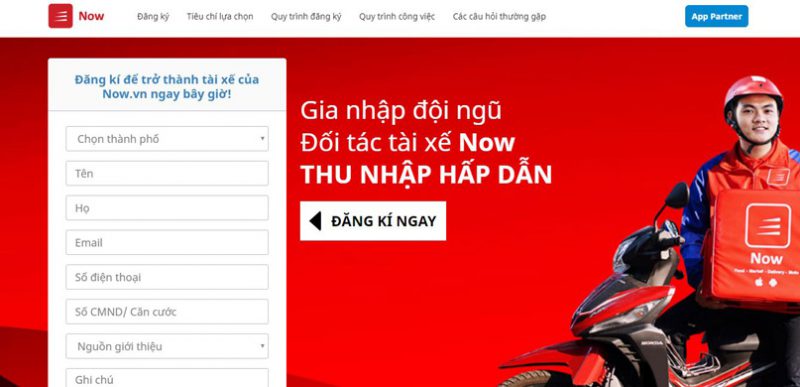 Here, there is all the necessary information for the Now registration that you need to be interested in.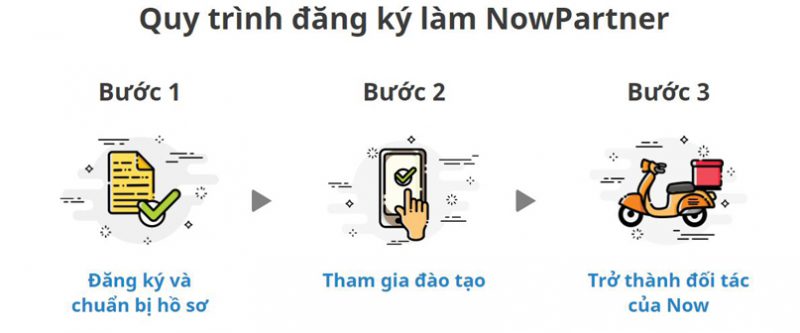 Registration fee for delivery partner Now
When registering to become a delivery partner Now, you need to spend a fee of  600,000 VND for uniforms, backpacks, and helmets.
Now Test Answer Guide
After completing the preparation and submitting your application, you will need to take a test  to  be eligible to become a Now delivery partner.
Now's test includes  15 questions in all , revolving around problems and operations that you often encounter when delivering goods, specifically:
Part 1: Working with the NowPartner application . You will answer case management questions about: Checkin working time, receive new orders, recognize delivery time and distance, calculate the amount received from the customer order and the amount delivered to the restaurant / eatery,…
This section usually has 5 questions, knowledge revolving around the content in the clip below:
Part 2: Some regulations when working at Now
This is the part where you answer questions related to working regulations when cooperating with Now. The questions are often practical, such as: how much is the penalty for refusing to deliver; regulations on unsuccessful delivery from the restaurant,…
This section has 5 questions.
For knowledge of this section, please refer to the following clip:
Part 3: Some situations when working at Now
You will answer questions about possible situations during dealing with customers and restaurants/diners. The questions are often: When the customer does not come to receive the goods, how to handle it, how to handle it when the restaurant runs out of food, etc.
This section has 5 questions. You refer to the knowledge to answer the question here:
The questions in the test are very simple. You only need to watch all 3 clips above to be able to confidently answer all the questions. Answer  13/15 questions correctly , you will be invited to Foody – Now office to register to become a delivery partner.
If you answered correctly, not enough 13 questions? Don't worry, Foody – Now will send you a list of new questions via email. Before that, don't forget to carefully study the 3 instructions above. You will definitely become a delivery partner of Now!
4. Benefits of registering a booth on Foody – Now
Benefits of registering Foody
For restaurants  that do not have a large frontage , but still want to  expand their business , this is your opportunity to reach a wider audience.
Registering a booth on Foody – Now is also a way for restaurants and restaurants to improve  their credibility with customers . The comparison between your restaurant opening spontaneously, with having a booth on Foody – Now with full information and reviews about the restaurant also shows the professionalism of the restaurant.

Benefits of Registering Now
In addition, the cooperation with Now also helps businesses take advantage of the professional delivery system, ready to serve continuously. The cost for maintaining  the restaurant's permanent shipper team  is also significantly reduced.
For those of you who want to become Now's delivery partner, the food delivery industry is one of the hot industries and has a strong growth trend in recent times. Partly because the number of phone users in Vietnam is among the top in Southeast Asia, partly because our country's weather and climate are becoming increasingly harsh. More and more people have the habit of staying at home and ordering food through handheld devices.
5. What to do next after registering a booth on Foody – Now
After your restaurant registers a booth on Foody – Now's online commerce portal, it's time to take care of a few aspects:
Business expansion
Restaurants that register a booth on Foody – Now will reach nearly 5 million app users. As a result, the number of orders will also skyrocket. If you do not have a timely preparation plan, it is likely that your restaurant will be overloaded, unable to meet the needs of customers.
Update shop information regularly 
Your store now has a chance to reach 5 million app users. They can completely find information about your restaurant at any time. Information that is not updated in a timely manner can make the difference between the virtual store and the real one become obvious, adversely affecting your brand.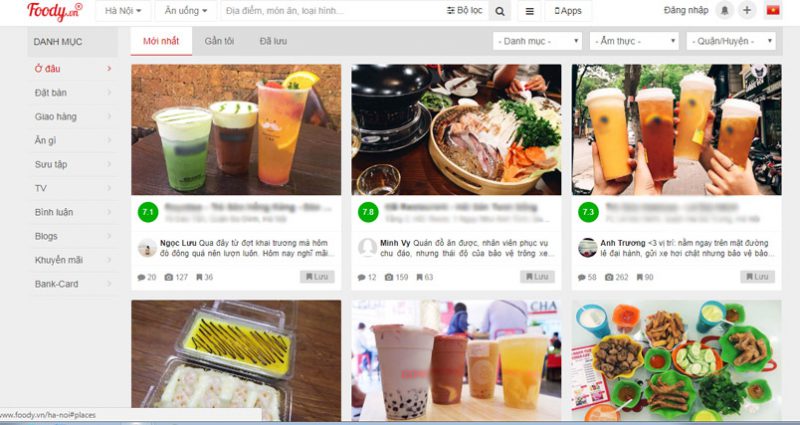 Receive customer reviews, have a reasonable change plan
Customers can freely review your restaurant. Good is fine, but disparaging is a big problem. You are now forced to accept mixed feedback, take responsibility for unfortunate incidents, and plan changes to best meet customer needs.
>>  Tips for Effective Customer Problem Solving
Hopefully the above information will help you a lot in registering to become a Foody – Now partner, as well as expanding and developing your restaurant – restaurant brand.