Today, e-commerce trading floors are the optimal choice for shops, especially those with limited operating and advertising budgets. With just a few simple steps, you will have your own store in large-scale and reputable e-commerce platforms.
So among the existing e-commerce platforms in Vietnam, have you heard of Tiki? Did you know Tiki is one of the hottest websites today with huge traffic and purchases? Let's go with Malu to find out how to sell on Tiki and the details around this e-commerce platform!
What is Tiki?
Tiki.vn was founded by Mr. Tran Ngoc Thai Son, currently he is also the CEO of Tiki. This e-commerce channel was established in March 2010. Starting with the brand name as the No. 1 online bookstore in Vietnam, up to now, the Tiki e-commerce platform has expanded its model, providing products belonging to the brand. 10 different categories.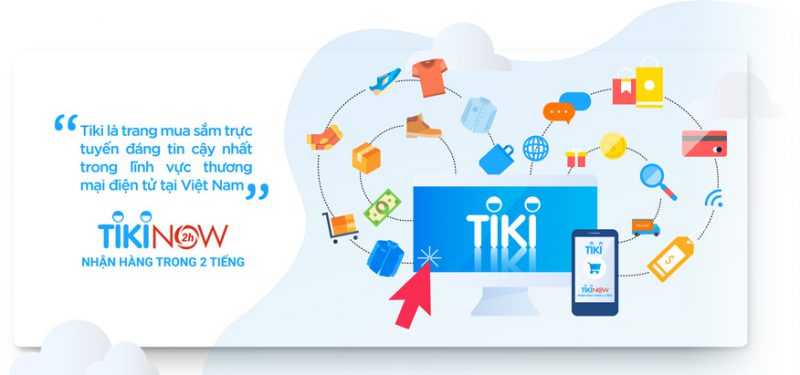 The items available on Tiki are: Books, Phones – Tablets, Digital Devices – Digital Accessories, Household  electrical appliances , Home and life, Beauty – Health, Stationery, Toys, Mother and Baby, Sports. According to 2016 data, Tiki ranked 4th out of 10 e-commerce exchanges with the highest revenue in Vietnam.
Many years ago, when he was aware of the potential of e-commerce in Vietnam, Mr. Tran Ngoc Thai Son always believed that this model would be very developed and popular in the future. Therefore, in order to retain the trust of customers during the past time, Tiki has applied a lot of policies to improve and enhance customer services with extremely reasonable product prices.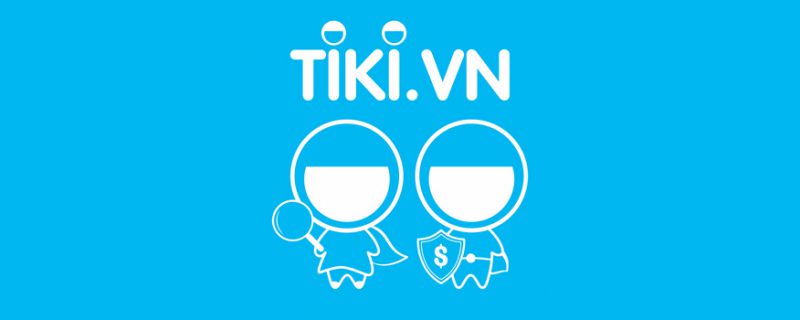 With more than 95% of customers satisfied with their shopping experience, Tiki has more than 13 million unique visitors per month and is growing by more than 50% annually. For merchants – business registrants, they are also very assured when Tiki's transactions are fast and safe, the return rate is very low, just under 3%.
In addition, Tiki also ensures efficient warehouse management. If there is any loss or damage, Tiki will be ready to take responsibility and make adequate compensation.
>>>  Instructions for Selling On Sendo
Instructions for registering to sell on Tiki
Step 1: Visit the registration page
To register to sell on Tiki, the first step is to go to the homepage  https://tiki.vn/ . There in the top right corner there is a section  Selling with Tiki . Clicking on it will appear a box as shown below, click  Register now

Step 2: Provide basic information
Once you have reached the page titled  Register to sell with Tiki , you must fill out all the information in the form, including the large fields such as: Contact Information, Business Information and Other Information.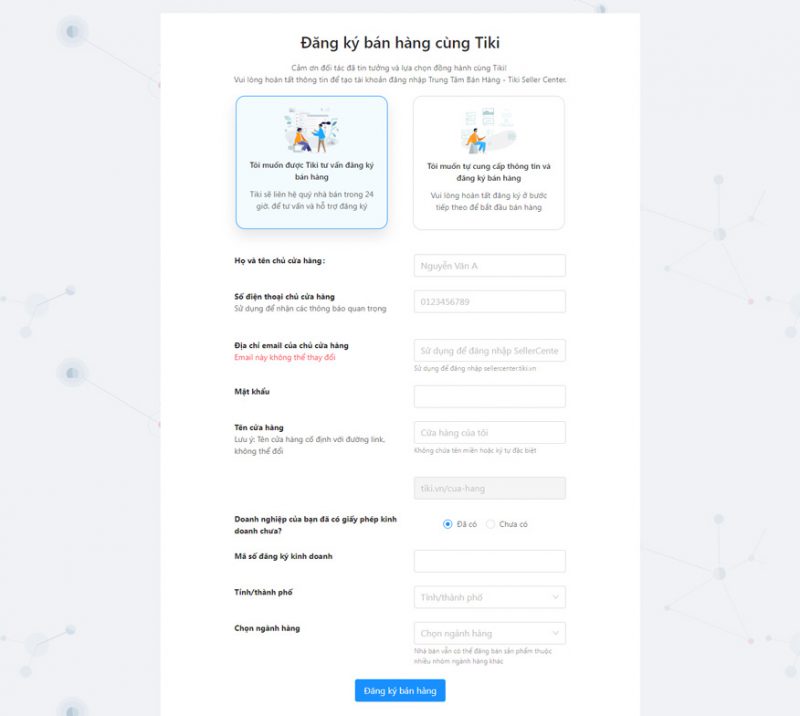 In the  Contact Information section  , you need to fill in all Tiki's requirements completely, accurately and consistently. This is personal information that Tiki will use to manage and exchange for each business. So if the contact information is wrong, it will greatly affect the interests of the business in the future.
With the  Business Information section, in addition to some basic information such as: Company name, company address, company size … Tiki also requires to prepare some documents as follows:
1. Business registration certificate or Investment certificate for foreign enterprises.
2. Power of attorney in case the person signing the contract is not the legal representative.
3.Completely filled out contract with party A (Tiki's form contract)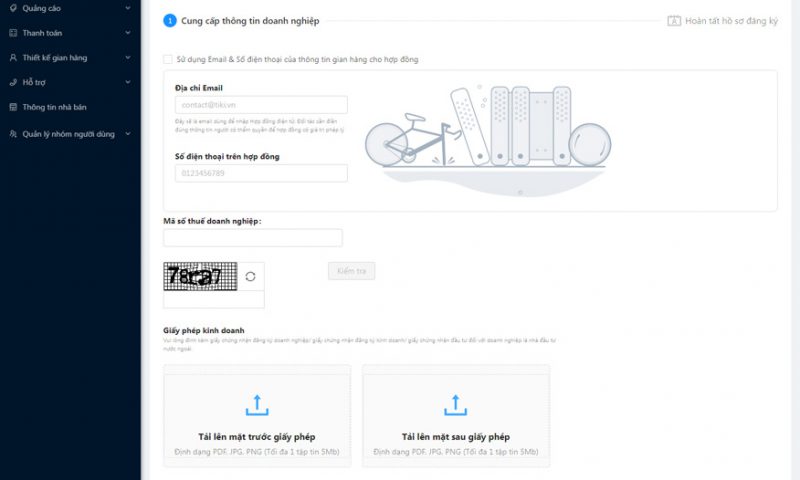 Note: With all the above documents submitted as scanned copies and Tiki only accepts image files pdf, word, excel, with limited capacity.
>>>  Experience of Selling on Lazada
Step 3: Declare the list of business goods
On the next page, you download the  Product Catalog form . Fill in the list of your goods to trade in, then upload to the system. In addition, Tiki will also ask to choose a main category of goods that you trade.
Finally, when you have made sure that all of the above information is completely and correctly filled in, please click on the box  I have read and completely agree with the terms, policies & regulations when doing business on Tiki floor  . Click the button  Complete form and submit .
Step 4: Sign a contract with Tiki
So you have completed the registration of sales on Tiki. Your job now is to wait for Tiki's email response within 24-48 hours.
If all formalities are approved, the contract will be mailed to you.
Step 5: Join the sales training course on Tiki
To be able to start their business activities effectively, Tiki will guide and share with you the sales processes and operating regulations at Tiki for partners through a course called  Grow your business with Tiki .

Through the course, you will acquire the background knowledge, as well as better understand Tiki to be ready for successful cooperation.
Step 6: How to post products on Tiki
The operating procedure on the system to post products on Tiki is as follows:
Login to Seller Center system

Fill in product information, choose a category

Provide product quality records

Provide documents related to trademark

Tiki browse products

Turn on sale

In order for the product to be approved the fastest, you need to pay attention to fill in all the required product information, choose the right category, prepare all the documents and especially make sure that the product's image and content comply with the requirements. Tiki's regulations. In addition, with some products that do not require documents, they will be automatically transferred to the "Pending for approval" section.
If you want to find out more details about the ways to sell products according to different product models, you can visit  Tiki Care . Here Tiki will guide you from A to Z.
Step 7: Process orders after selling on Tiki
Every time there is a new order, the system will notify you immediately via the registered email. After receiving the customer's information, you need to call the customer, confirm the order, amount, shipping fee, promotion … according to the information that the system reports.
After that, you pack the goods carefully and update the information with the shipper so that they can pick up and deliver the goods for you. After each successful order (ie, when the shopper has received the goods and paid) the money will be transferred to the account that you have registered since opening the sales account.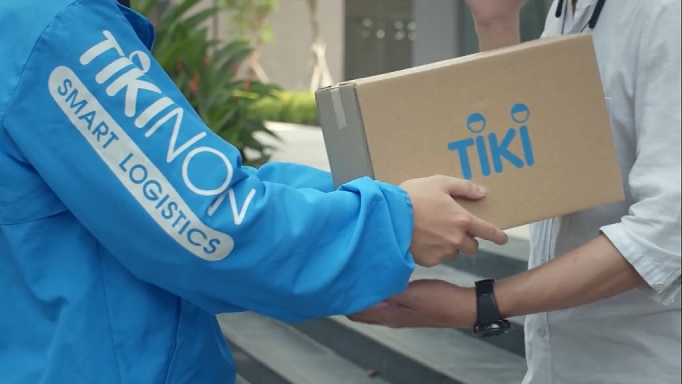 In addition, Tiki also has a fee policy and a discount fee schedule that applies separately to each item, so this part needs to be carefully researched from the beginning.
Above are the effective selling tips on Tiki that Malu would like to introduce to you. Tiki has been and is a reputable and professional e-commerce platform, so you will be supported a lot on policies to help attract customers such as advertising, promotions, incentives… without having to be too busy. Tiki center also brings a lot of profit and other benefits. So don't wait any longer, sign up today!