With the increasing quality of life, consumers want their homes or offices to be not only clean and tidy, but also aesthetically pleasing and stylish. Therefore,  interior decoration  is a hot business that attracts many young people to invest in starting a business. If you have large capital, you can open a store, otherwise, an  online interior decoration business   on social networks or e-commerce platforms is also a good idea. Find out through the article below.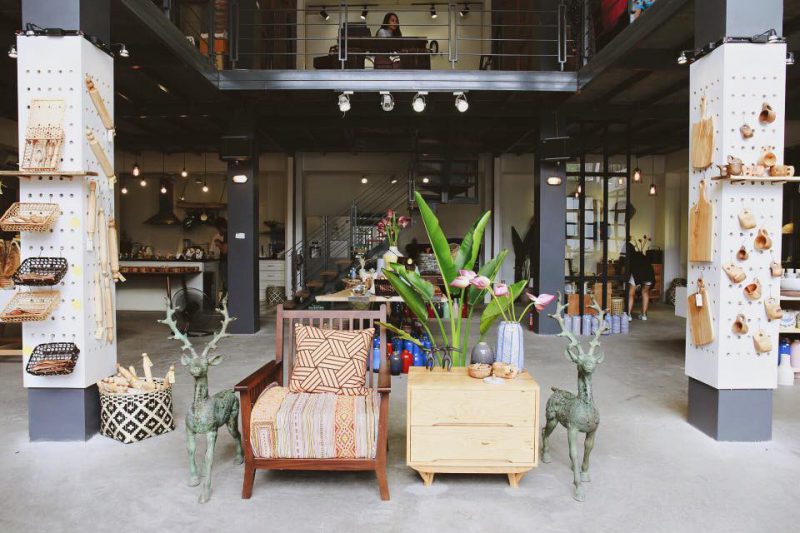 Read more:
>>  Experience in starting a furniture store for beginners
1. The market of online furniture decoration business
No one can deny that  online shopping  is on the rise, consumers just need to sit at home with an internet-connected device to freely choose and shop. The same goes for interior decoration, customers do not directly check the chair or bookshelf but can read the reviews of customers who have purchased before. They can also choose their own products according to their budget and desires.
Online interior decoration business is also very active, hundreds of sellers and thousands of buyers. As a result, your online store can choose from different features, styles and prices: from budget to high-end to meet the needs of your customers.
2. Types of interior decoration are popular nowadays
For the purpose of improving the aesthetics of offices, houses, hotels, homestays, etc., decor items are bought a lot. It is not simple to arrange and arrange items, but it is necessary to have a harmony of colors and create accents to impress customers. Therefore, decorators need to quickly grasp market trends to provide products with high applicability and art.
The most popular types of home decor today:
Kitchen utensils

Flowers to decorate the bedroom

Wall painting

Office decoration

Decorate the table, bookshelf

Feng Shui items

Home tools

Art statue
3. Online sales channels and successful interior decoration business secrets
3.1. Facebook personal account sales channel
Facebook is not only a social network for communication and information exchange, but also a bustling business "place" with an initial investment cost of 0 VND. To build trust, you need to build a quality personal account, full of image information to not only sell to acquaintances but also attract other potential customers.
Update profile image, cover photo. If you know the design, you can make a personal facebook cover with contact information or related to your business products.

Personal information can be made public for reliability.

Facebook post: should choose the posting time, the content should not only introduce (sell) products but should provide useful information such as coordination tips or introduce the latest interior decoration trends.

Take care of product images/videos to attract customers.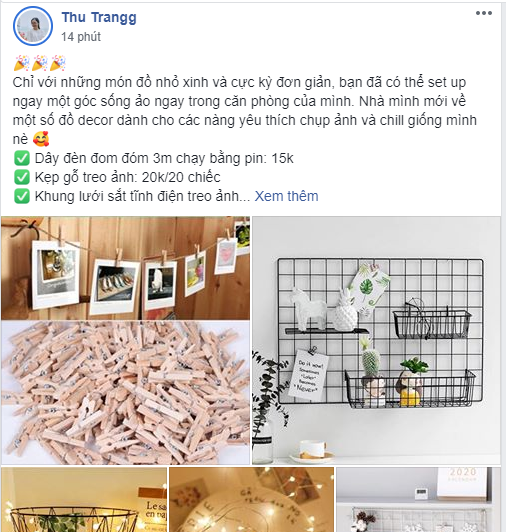 Personal account for dealing in décor items
2.2. Sales Channel Facebook Fanpage
Personal accounts also limit the number of friends, so if you want to expand your business or use support tools from Facebook, you should create a sales fanpage. Similar to an online store, you can easily post products and promote products to reach more target customers.
Posting on Fanpage, you should also pay attention to content, images and messages aimed at customers. Don't forget to create promotions or mini games to increase your reach to more users. Or organize a livestream to introduce products and close orders right in the livestream.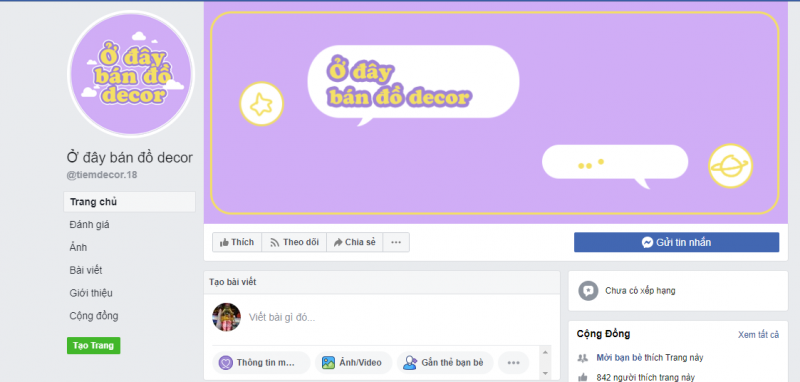 3.3. Sales Channel Selling on Instagram
Instagram is known as a free application for sharing images on social networks, so the image section is prioritized to display. This is also an online channel for you to sell home decor effectively. In particular, in Instagram, it is possible to create a story warehouse by topic or product so that customers can visit and choose. Instagram users are quite young, 90% under 35 years old.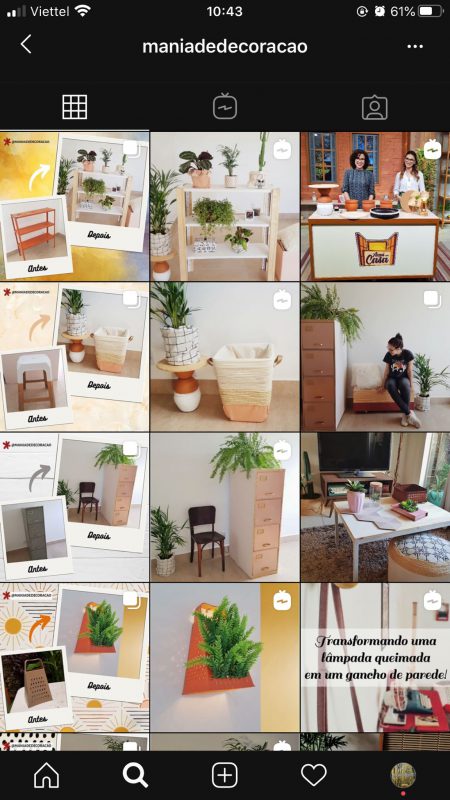 Decor business account on Instagram attracts many users
3.4. Website sales channel
Website is a reputable brand building channel No. 1, providing full information about services and products. Here, customers can find information and close orders quickly. The store will confirm the order and send the goods to the customer. To increase search rankings and traffic for your home decor website, you need to SEO the article/keyword to Top Google.
>>  How to SEO website sales to the top?
This industry's business characteristics require salespeople to have their own taste and personality to be able to advise customers. Hopefully, the above information will help you in planning to open an online store in the near future. Wish you successful business!