In recent years, the spa business has always been an extremely hot industry, and in the next 2022 is still expected to continue to thrive in Vietnam. However, starting a spa business is a job that requires a very high management ability of the owner.
You need both business acumen and a background in the spa and beauty industry to succeed in this potentially risky profession.
Here are some basics that you need to know by heart to build your own spa empire:
Learn more :  Experience in opening a gym with low capital and high profit
Step 1. Research your competitors
You need to know who your competitors are, what services they are providing, and what pricing strategy they choose. Consider trying out packages from rival spas during your research.
Answer questions such as:
+ The size of their store is large or small, how many branches do they have, where are the rental locations, what are the characteristics of that area?
+ Average monthly visitors (estimate), their target customer age
+ Competitor strengths and weaknesses
….
Step 2. Choose a niche service
You can hardly, or more precisely, embrace all the services in the spa when you are just starting out. Choosing a niche service will make it easier for you to compete and determine how much space you need to rent and place your spa.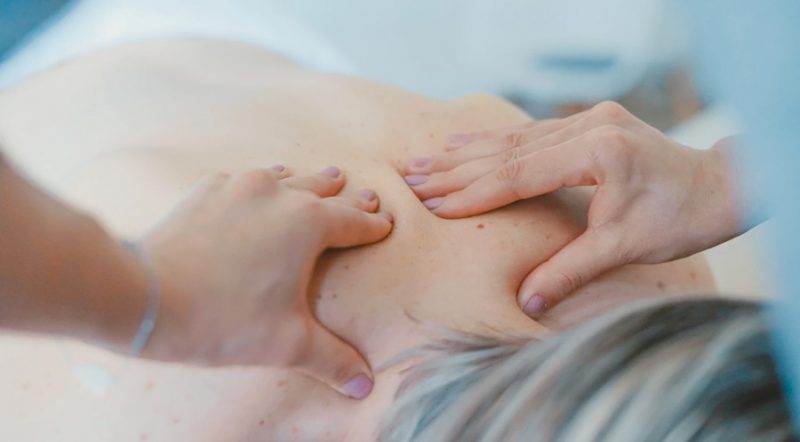 For example, services that you can consider are pedicure and nail care, full body massage, facial, hair, white bath, skin care, etc. Some services will also affect the cost of electricity. water so you need to calculate carefully.
In addition, do your research to find out how many rooms and area you need to meet the service you provide as well as fit your capital.
Step 3. Choose your spa location
You need to choose some locations that have few competitors close by, but at the same time should be located around a population of high-income people. The behavior of people who come to spas is often largely influenced by convenience, so the more convenient your spa, the better.
You can consider choosing your spa location on high-end buildings and apartment buildings, to dominate the crowded, high-demand and very convenient residential market.
Step 4. Design and build spa
You need to remember that space is extremely important in spas. There they need quiet, comfort and lightness. Music is also for relaxation, so is the scent inside, so the design and construction of the spa is an extremely important factor determining the success of this business.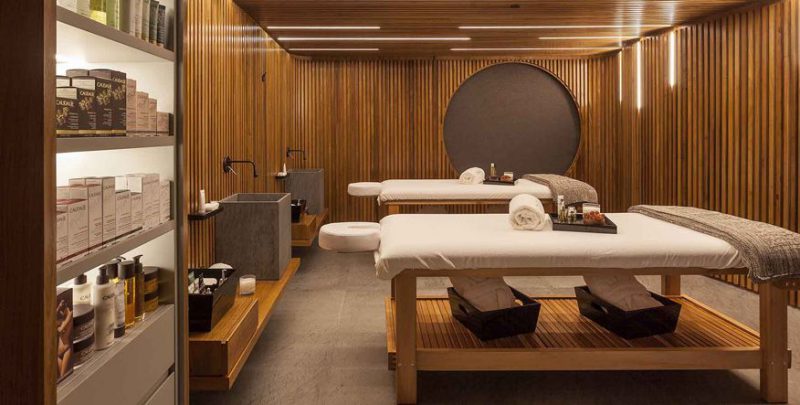 Consult and hire a quality design and construction team to ensure that every customer experience at your spa is unforgettable.
Step 5. Employee Recruitment
Sure, a skilled staff is important to your spa business. Because most of the customer experience will rely on the staff. Therefore, the recruitment process as well as training you need to prioritize above all.
Step 6. Invest in buying equipment and machinery.
Depending on the type of spa service you provide, you will need different equipment to serve it.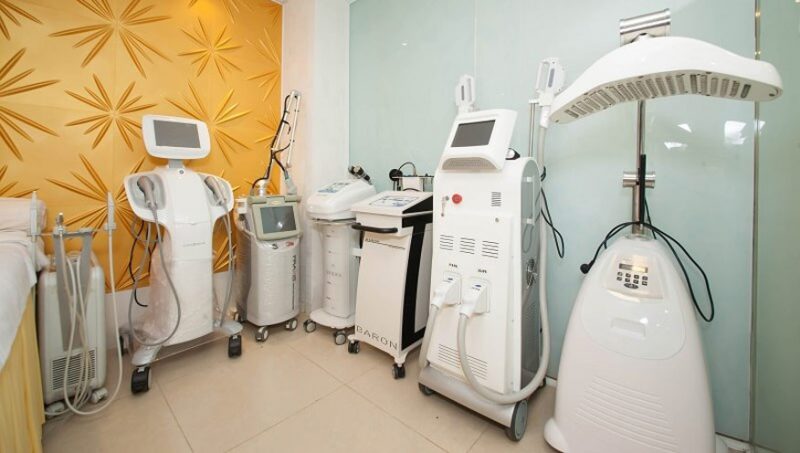 This cost is quite expensive, but do not save money on buying cheap products because firstly, it will not be good, affecting customers, secondly, easy to damage, repair costs will be more expensive. much.
Step 7. Set reasonable prices.
Pricing strategy is extremely important to compete with direct competitors. You need to balance reasonable prices for customers to feel satisfied, money to return to recover the initial investment quickly and then take into account the profit story.
Many spa units have applied quite cheap prices and when attracting enough customers, they will gradually increase their prices to have better profits.
Step 8. Save on operating costs
These costs include: electricity, water, gas, telephone, Internet, ..
While these costs may seem like small numbers at the time of the bill, when you add up the five, they add up to a huge number. Save and use that money to reinvest.
>>>  How to effectively manage business expenses
Step 9. Promote the spa
You can hang banners, posters at locations around the spa. Implement  online marketing campaigns  such as building websites, building fanpages, running online ads, etc.

Do everything in your budget to build a brand image for your spa.
Step 10. Plan the grand opening
During the opening ceremony, you can invite friends, family, or celebrities to attend the ceremony. You can provide free services when attendees check-in take photos or record live streams.
The opening ceremony is a necessary form of marketing to initially set foot in this spa business market. Hope you will soon replicate your business model and develop brilliantly.