Opening a furniture store is the business idea of ​​many young people. But what to prepare? How much capital is enough? not everyone knows. In this article, Malu will reveal to you some experience of starting a furniture store. Follow along!
1. How much capital does it take to open a furniture store?
Capital is an important factor for you to start a business idea. The amount of capital more or less depends on many different factors such as store size, space rent, employees, products (self-produced or imported goods…). To determine an exact number, you should declare the most basic expenses that are appropriate for the size of your store. It is estimated that to open a successful furniture store, you will need  at least 300-500 million VND.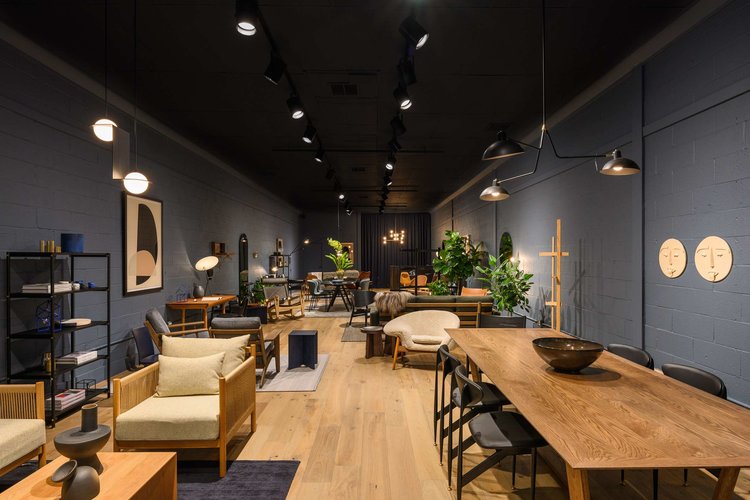 How much capital does it take to open a furniture store? 
2. Do you need a business registration to open a furniture store?
To open a furniture store, you need to register for an individual household business, apply for a business license in the field of furniture. Only then can it be put into operation. The application includes documents such as:
– Certificate of land ownership (copy) or business location lease contract.
– Identity card, passport or citizen identification card copy of the shop owner, business household owner, individual business household representative or individuals belonging to the business household (valid notarized copy) .
– Application form for individual business household registration. Full presentation of relevant contents such as: registered business lines; the name, number and date of issue of the identity card of the shop owner, the owner of the business household; business household name; store opening address; the amount of business capital; The residential address of the representative of the business household and the signatures of the shop owner or business household owner.
If the application for a license to set up an individual furniture store business is complete and valid, you will be granted a license after about 5 working days.
3. Introducing quality products
Especially as a furniture store, the space is bright, the product display layout is so that customers can see many products to compare and make a choice. Product quality will be a success factor in the furniture business. Providing quality products that help you create credibility and build your brand. Besides, it is necessary to research the market and competitors to add new products at the store to meet the needs of customers.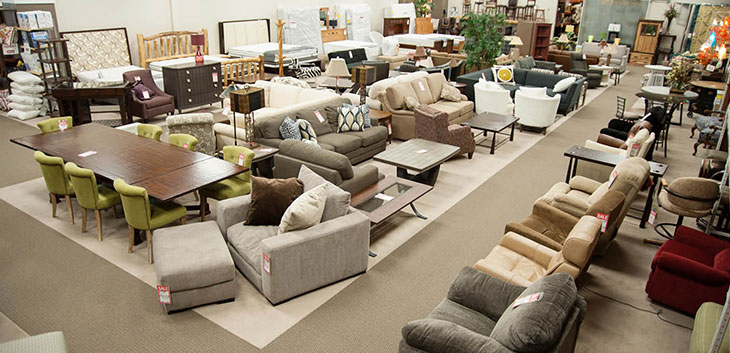 Spacious shop space
4. Competitive price
The products at the furniture store should be priced in line with the needs of the people of the area or the target market. Offering products at too low or too high a price will reduce the store's competition.
You can balance costs: import prices, costs of renting items, hiring staff, services … to organize promotions, discounts to increase orders, increase revenue. Or offer a specialized service like custom furniture design for a higher service fee.
5. Train professional sales staff
Furniture is a category with quite specific products, so your employees need to know about what materials the products are made of, how they are maintained or the different prices when made from different materials. . Simultaneously convey the store's message and image to more target customers.
One of the indispensable skills of a furniture salesperson is knowing how to attract customers. During the consultation, it is possible to identify their needs and preferences, listen to and advise on suitable financial products. As such, the salesperson plays a supporting role in helping customers find what they need in the furniture store.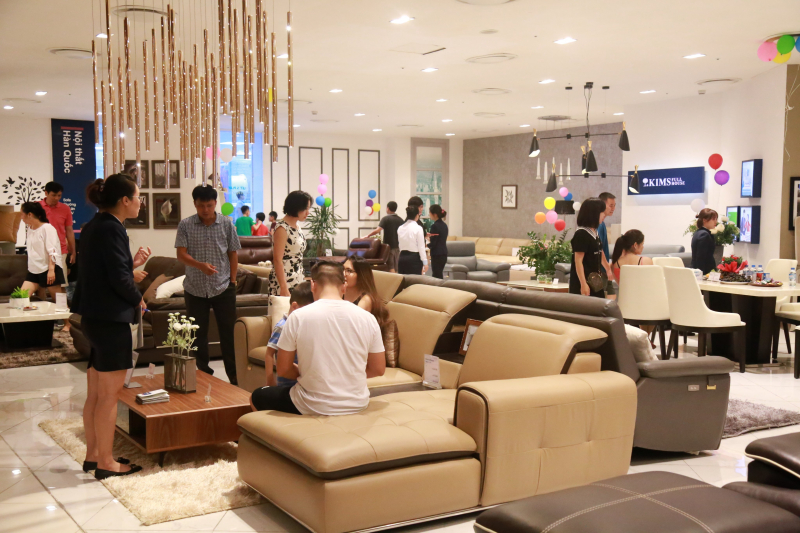 6. Plan to build service at furniture store
The quality of customer care services greatly affects the reputation and image of the furniture store. Make sure that when you open your furniture store and provide your customers with a great shopping experience:
Build close relationships with customers to build trust and position the brand in the hearts of customers. Turn them into loyal in-store customers. This will help you generate sales and store reputation.

All staff at the store: delivery, warehouse, sales staff must understand the product and be able to answer any questions customers have.

Never make an appointment with a customer, especially for valuable home furniture products, if your store is sure to have them, then take a deposit with the customer.

Good service also shows the relationship between shop owners and employees.
summary
Furniture store business is not simple, if you are not knowledgeable about the profession and persistent, it will be easy to fail. So, take your time to learn and gain experience. Hopefully the above sharing will help you get the best preparation for your furniture store business plan.