Today, when it comes to e-commerce channels, we can't help but mention Lazada – one of the most effective online sales channels in Vietnam. However, have you really learned about Lazada? Do you know the benefits of selling on Lazada? Or do you intend to sell on Lazada?
Let Malu help you answer these questions in this article
See more articles on the same topic:
–  Tips for Selling Online From AZ
–  Getting rich from an effective online business
– Guide to Selling on Shopee
–  Instructions for registering to sell on Tiki
–  The Best Selling Groups Facebook
–  Instructions for selling on Zalo
–  Affiliate Marketing – Make Money Online Through Affiliate Marketing
What is Lazada?
Lazada is an e-commerce trading platform, providing products in many different categories such as fashion, accessories, phones, tablets, etc. Lazada Vietnam is part of Lazada Group but is owned by Lazada. owned by Alibaba Group.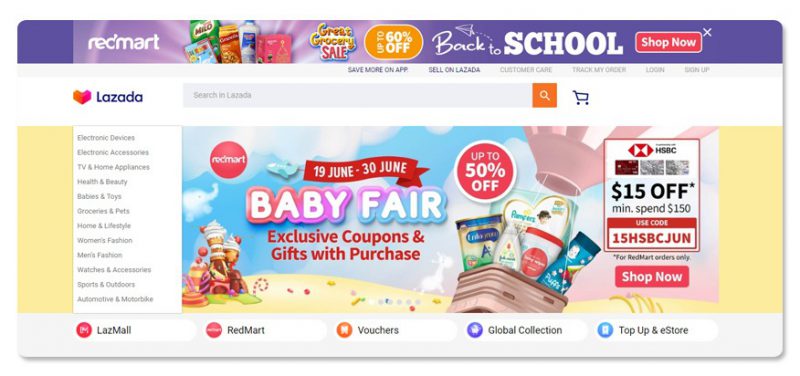 This unit currently has branches in the Philippines, Singapore, Thailand, Indonesia and Malaysia. Lazada Vietnam was established in March 2012, so far the company has worked with more than 3000 suppliers and 500,000 different products.
Lazada's direction is " Market Place " – an intermediary model in the online buying and selling process. In order to further improve the closed delivery process, Lazada has been and continues to invest in infrastructure and transportation.
Benefits of registering to sell on Lazada
1. Prestigious brand
Lazada is a famous brand in the e-commerce industry, so it will create trust for your products with customers. Especially, if you are a company, surely the brand recognition will be strengthened when you join and sell on Lazada.
2. Support Lazada
Lazada has a very dedicated and enthusiastic customer support team so you don't need to spend too much time on this.
3. Advertising
With great financial potential, Lazada always has advertising programs to help businesses attract customers.
4. Delivery
Lazada has a delivery and collection service for you. But if you want to do the delivery yourself, no problem.
>>>  9 Best Sales Teaching Books
3. Instructions on how to register to sell on Lazada
Just like other online sales methods, when selling on Lazada, you need to post products regularly to attract customers. So how can I post a sale on Lazada?
However, before learning the steps to sell on Lazada, check out the video introducing the products  banned from selling  at this e-commerce site. If you are trading in one of the above items, then find an e-commerce platform or another sales channel to avoid the hassle of wasting time.
Prohibited products for sale at Lazada
Step 1: Create a sales account
Access the address  Register to sell at Lazada  and complete all the required information from Lazada, including: Business type, Country, Phone number, Store name, Email, Password, etc. The above information you must enter correctly and should be provided with an official account to ensure the safety of transactions between you and customers, between you and Lazada in the future. After you have filled in all the above information, click the Confirm button to move to the next step.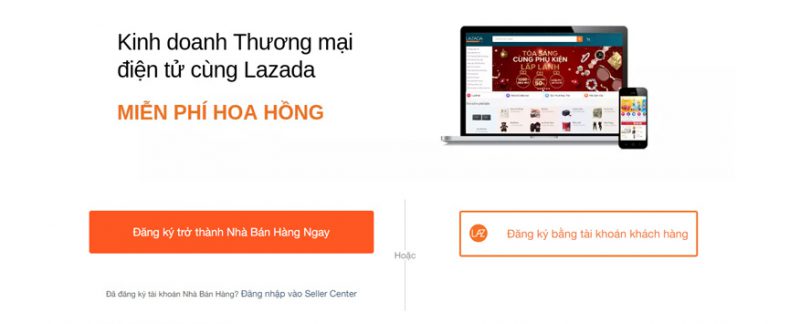 There is a small note when creating a sales account on Lazada is to choose a business type. If it is a personal business, prepare a scanned copy of your identity card. If you are a business, you will need to provide a business license.
Step 2: Fill in booth information
In this step, you are required to fill in all the information under the main headings: Business information, Business address, Warehouse address, Store information, Bank account. For information related to the address, please fill in the specific address as clearly as possible for easy and accurate delivery and receipt of goods later.
Step 3: Upload documents
In the section Upload documents, you need to prove some relevant information. For companies/Household businesses, you need to submit a scanned copy of the Business License (front and back). As for shops that only sell fashion, you only need to submit a scanned copy of your ID card.
Then, click the Finish button to complete the sales bank account registration step.
However, unlike some other e-commerce platforms, even though you have registered for a sales account, you still do not have the right to post products but need to continue through the following steps.
Step 4: Join the sales training course on Lazada
You must take  the Lazada beginner course  and take the assessment test. The minimum score to complete the course is 50%. If you do not have enough points, you will have to retake the test until you have enough points to pass the requirements.
To join the course, click on the first course in the Seller Center window. Learn about Sell Center – Order management system on Lazada, you will be provided with information about the management interface including: Product uploading and management, Order processing, Financial tracking.

You select Next to the next page to take the test. There are a total of 16 multiple-choice questions, as long as you understand the basic information through the course, you will easily pass the test.
After completing the course, there is one more step that needs to be completed to create a product for your store to be activated.
Step 5: Post products on Lazada
With the step of uploading products to the store on Lazada, you can choose 1 of 3 ways:
Manually upload products

Upload products in bulk

Automatically sync products on the store
Method 1: Upload products manually
Go to Lazada Seller Center, click on Create product -> Create your own product. Here you will fill in product information, the clearer and more specific the information, the easier it will be for customers to visualize.
After completing the information, click the Save and Done button. Products will be approved within 24 hours to be able to post and start trading.
Method 2: Post products in bulk on Lazada
This method is suitable for shops with a large number of products, in this way you need to upload the *.CVS file of the list of products according to Lazada's sample form.
You also need to access Lazada Seller Center, click Products -> Add Product -> Batch Upload.
The screen will appear a popup, in the Import tab, you choose the industry you are trading.
The link will take you to the Template History tab, then Lazada will automatically create the template file, now you just need to click Download. In this file, you will be guided in detail about the information to provide, and finally upload the product list file.
Instructions for posting products in bulk on Lazada
Method 3: Sync products automatically to Lazada
The option of automatic product synchronization on Lazada is definitely the best option that you can use when you have a lot of products and have to create a very long and confusing product list and product information. . With just a few clicks, no need to worry about product listing templates, no need to download or upload many times, very quickly and efficiently.
Above are the basic instructions on how to create an account and open a store on Lazada. If you haven't registered yet, what are you waiting for?
Step 6: Receive payment from Lazada
Shop owners will receive payment from Lazada every Friday and only make payment when the balance in the sales account is greater than 50,000 VND. If you are an individual business household, you will be paid through your personal bank account. If it is a company, a company branch, the account receiving payment from Lazada must be a business account.
So, when filling in the bank account information in the steps above, you must remember to check it correctly before confirming to limit future risks.
>>>  5 famous sales skills not to be missed
4. Some effective selling experiences on Lazada
If you have intended to build your online store on Lazada, immediately learn the effective selling tips on Lazada below to be able to reap a lot of success for your store.
#first. Update, post products regularly
You need to post products regularly to attract customers. If your online shop is only around a few old product models, the information has not been updated for a long time, it will be very difficult for your shop to compete at Lazada.
#2. Quick response, good interaction
The psychology of online shoppers loves to have the shop answer questions and advise on the best products. Respond as quickly as possible, of course, because no one wants to wait while communicating. Talking in a friendly and open manner, customers will have more sympathy for you and make a quick purchase decision.
#3. Pack the goods carefully
It is recommended to pack the goods in a carton box, scratch-resistant with bubble foam to ensure that the goods are carefully protected and minimize risks.
Another small tip to show the shop's thoughtful attention to customers, remind customers when receiving goods, if there is a problem, call you so that you can directly apologize to the customer as well as check. and find a solution quickly.
Instructions for packaging products according to Lazada standards
#4. Regular order tracking
You should regularly monitor the received orders to grasp the current progress of the order, if there is a problem, it will be resolved promptly. In addition, this also helps you grasp what products are selling well, current market demand and how to coordinate your business plan effectively.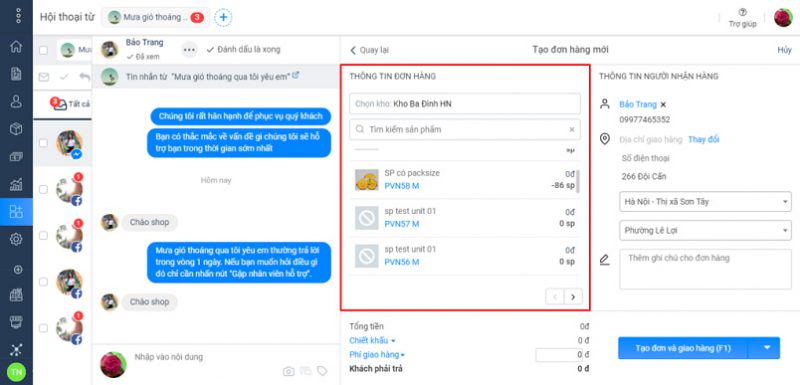 With all the information in this article, Malu hopes to have been able to convey and guide specifically how to sell on Lazada and share experiences on how to do business effectively with this type of business. Hopefully this is the most useful and quality information for Malu readers, helping you succeed in your business.