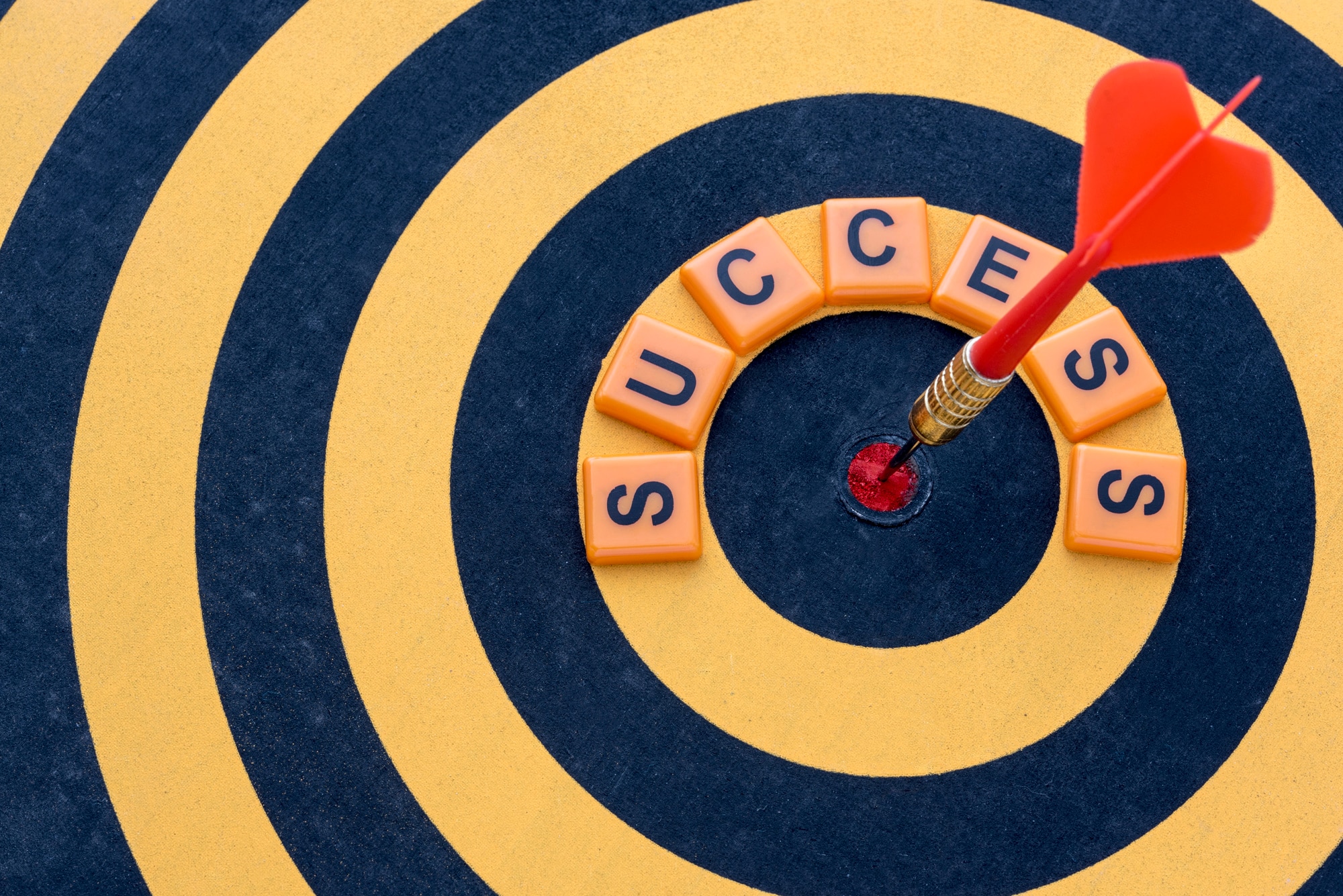 Business goals are the basis for sustainable and long-term development of businesses. So how to build a smart and effective goal? Enterprises should build business goals according to what criteria? 
What is a business goal?
Business Objective has English name is Business Objective. These are the goals that the business sets and predicts to be achieved within a specific period of time. This goal can be set for the entire enterprise, or set specifically for departments, managers, employees or specific customers. Business goals have an overall meaning, a lever to help businesses develop sustainably and long-term.
This can be considered as the mission of the business that allows the leaders to orient the company to the right direction, which is the end result that the business wants to achieve.
Typically, managers will build business goals in the following 3 directions:
Economic objective: This is the leading factor, the decisive factor to the existence and development of the business. Enterprises will set revenue and profit targets after each project is implemented.

Social goals: Promote marketing and communication activities about brands and products in the market. 

In addition, CSR

 activities  , green marketing… are also paid more attention by many businesses.

Product goals: Diversify products according to trends, in line with the tastes of current users.
Why should businesses build business goals?
Building business goals will help managers find the right direction for the whole business, from there, plan and strategy suitable for each department and individual to continue to develop and grow. future.
Business goals are the stepping stone for businesses to achieve achievements such as:
Developing the scale and field of business activities.

Increase sales and profits.

Improve labor productivity.

Expand  

market share

 .

Technology leader.

Create value for society and public image.

Create an abundant labor force, develop jobs for workers.
Example of a business goal
Vinamilk's business goals
The Board of Directors of Vinamilk has determined  the marketing strategy  and long-term goals for its production activities. Specifically:
Always at the forefront of innovation and creating products in the dairy industry, related to highly applicable milk.

Consolidate the leading position in the dairy industry in Vietnam by focusing on promoting high-end product segment with multiple values, especially in urban areas.

Creating the most value in Southeast Asia when continuing to penetrate into new export markets, transforming the traditional product export model into a form of deep cooperation with distribution partners in key markets.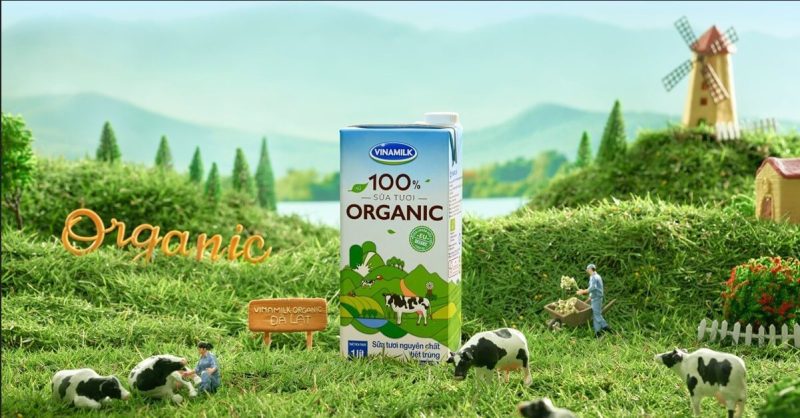 In addition, the company also continues to pursue sustainable values ​​identified in 6 aspects: safety – product quality; commitment towards sustainable development goals and social responsibility; local economic development; reduce greenhouse gas emissions; ensure working conditions; waste management and animal welfare.
KFC's business goals
KFC Group outlines its own brand responsibilities and duties to the market, including:
Providing customers with fast and delicious food, served in a friendly environment, to attract smart, knowledgeable customers around the world. Since then, the market share of KFC brand has increased in the fast food segment.

Maximize profits, increase value for shareholders. Return profits to owners and franchisees.

Recruit, train and reward employees with exceptional abilities, providing them with favorable working conditions.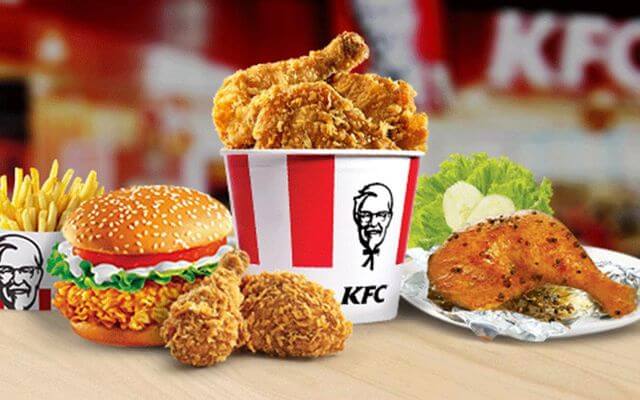 Haidilao restaurant's business goals
With a customer-centric strategy, Haidilao restaurant has launched long-term business philosophies, including:
Committed to creating happy hot pot time and spreading healthy hot pot culture to foodies around the world.

Become a large restaurant chain reaching out to the world.

Focus on product quality and service quality. Making customer experience a top priority for the brand.
With this right orientation, Haidilao brand has gradually risen to the 9th position in the top of the famous restaurants globally. The brand is also included in the top 25 famous brands, and at the same time, holds the position of the only representative of China when ranked alongside brands such as Pizza Hut, Burger King, McDonald's, KFC and Starbucks.
Haidilao was also confirmed by the evaluation board of Brand Finance as one of the brands with fast growth and good service for more than 100 hundred million visitors per year.
Elements for building business goals
Take SMART criteria   as a goal-building factor.
Specificity (Specific)
The more specific your goal, the easier it will be to realize your idea. Do not set goals that are too general, too broad and difficult to achieve.
You need to clarify the answer: What is this goal based on? What is the end result of the project? At what point do we need to make an effort? Is this a more priority goal? Why is this goal valuable to our long-term strategy?
Measurable
Measurement is the outcome to know if your project is doing well or not? Are you on the right track? If the measurement results are not positive, you need to adjust your strategy. Setting a measurable goal will allow the performance of individuals and departments to be assessed.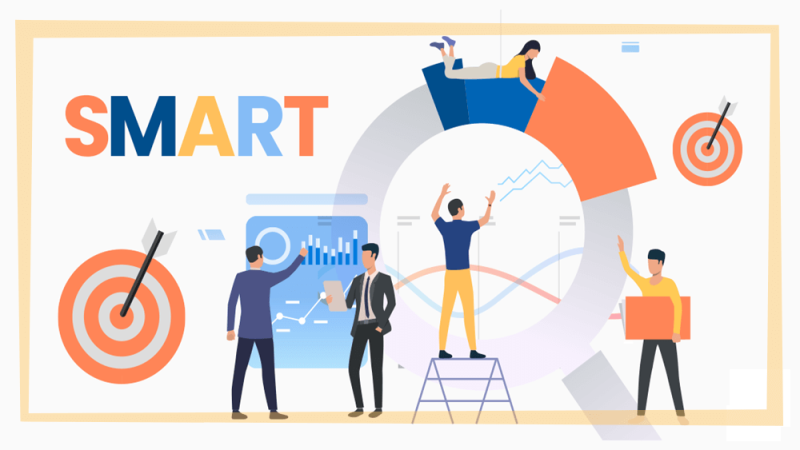 Achievable (Achievable)
The feasibility or realistic capabilities of your business. Goals should not be too far or too low, goals are the motivation for people to strive and achieve. Goals must be realistic and appropriate to the business situation.
Besides, the goal also needs innovation and breakthrough. That way people see it as an opportunity to try and develop.
Relevance
Objectives need to be related to the long-term and short-term development strategy of the business. At the same time, there must be consistency, not affecting other goals, towards a common goal.
Time-bound 
This is a factor that is often overlooked, but an extremely important and necessary factor. Goals need to have a time limit, start to finish time, a clear roadmap, in stages to ensure everyone can achieve the KPI on schedule.
How to define a business goal?
How to define long-term business goals
Long-term business goals will be tied to the overall strategy of the business, developed year by year. This goal should be clearly established and clearly stated. The implementation time will be about 10-20 years, depending on the actual situation of the business.
This is the basis for setting short-term goals later. To define your long-term business goals, you need:
Develop goals along with a detailed plan for each task with specific time periods.

Break the tasks down to get the best out of them.

Allocate personnel and reasonable time.
How to define medium-term business goals
Medium-term business goals need to be realized over a period of 5-10 years. The problems will often be related to growth, interest rates, sales… In addition, depending on the actual needs of the business, you can build another target group. Let's set medium and long term business goals!
How to define short-term business goals
Short-term business goals are usually set on a weekly or monthly basis. This goal is often easier to accomplish than long- and medium-term goals. To build short-term business goals, businesses need:
Build a clear plan with specific goals.

Break down goals for each individual or department.

Measure progress regularly to ensure efficiency and provide timely solutions when any problems arise.
Ending
Hopefully, through this article, you can equip yourself with sufficient knowledge about what  business goals  are. When businesses have specific business goals, it will bring great efficiency in brand promotion and reach the right target customers.