"Get more customers, work more efficiently or close more orders", that would be the answer of any sales manager if asked about work expectations. However, realizing the above is not easy. It requires managers to set specific goals for the sales team and create detailed plans to turn expectations into reality.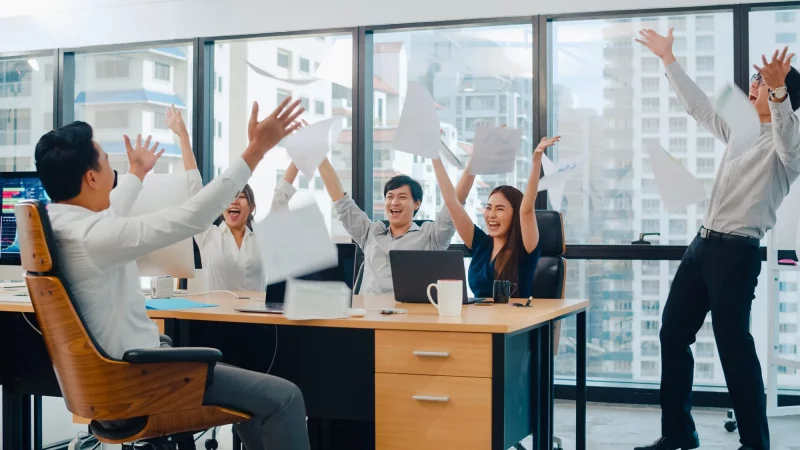 The most important thing in the process of setting sales goals is to make the goals not only realistic, but also to make sure they are feasible.
A report by Bridge Group found that only 67% of salespeople complete their sales targets.
So how can the sales team achieve the goals set by managers?  Please find the answer in this article.
>> Read more:  How to create the most complete sales plan for sales staff
What are sales goals?
Sales goals  are about providing your sales team with a clear roadmap of what they need to do to help the company achieve its overall goals. Each sales objective includes specific and measurable action items to help salespeople ensure individual and team-wide goals are met.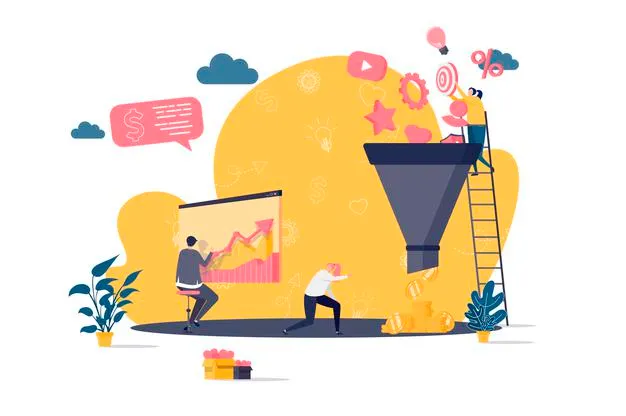 Sales goals are often long-term expectations (such as increasing customer traffic, or reducing negative feedback) achieved through a series of short-term efforts and action plans.
According to research by Accent Technologies, the right sales operations management goals for companies should ideally revolve around understanding buyer challenges, as well as personalizing sales and engagement  processes  . sell.
However, the sales goals set need to make sense for the business or department of the business. Managers can set sales goals that focus on:
Increase revenue and profits

Increase the number of customers

Boost sales through upsell and cross-sell

Increase work efficiency of sales staff

Cut down on the time sales staff typically spend on non-sales related tasks

Improve sales process
Common challenges when setting sales goals
For most businesses, increasing the number of customers and revenue is always the top priority.
However, while growing revenue by selling more is an obvious choice when setting sales goals, it's important to dig deeper into what short-term changes might be possible. promote long-term business success.
A study by  Forrester Research  found that B2B salespeople face many internal barriers when trying to achieve sales goals, such as how they can leverage data and personalization customer experience.
Set sales goals based on more than just numbers like revenue and completion percentage over time. Managers can also consider setting sales goals to improve any part of their sales process, from reducing costs to changing the way the business manages its customer data without limited in improving key sales metrics.
For example, let's say your employees are reporting that they spend  15 hours  per week processing customer data. They feel it is too time-consuming and want to save their time. One way to solve this problem is to set a sales goal of ' reducing sales staff's time spent on data entry ', then set specific metrics, measurement methods and solutions to achieve that goal.
Think bigger and look beyond the numbers and short-term thinking.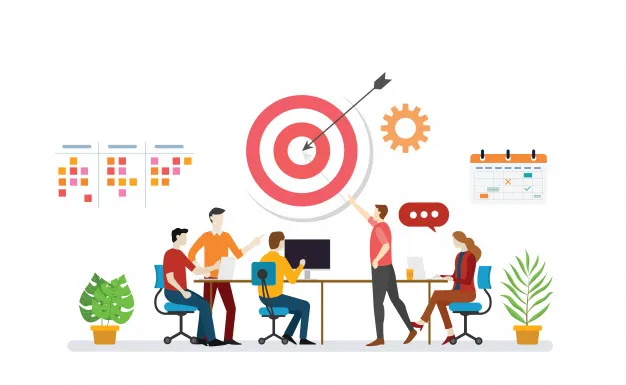 According to Will Cannon, founder of Uplead Founder, while it's important to hit goals and bring in enough revenue for the company, don't pressure sales team members to accomplish it at all costs.
He talk that:
"It is important that sellers ensure the interests of customers, instead of trying to sell products/services to them to achieve business results when each working day ends." 
"If you keep trying to beat your quota, you will probably increase your sales revenue in the short term. But in the long term, it is uncertain whether customers will continue to return, because they do not have trust or a strong enough relationship with you."
The three most common sales goals that managers should know
1. The goal is to improve the capacity of the sales team

 
Sales goals can   only be successful if the team has the ability (and motivation) to execute.
However, empowering your team so they can sell more is also a goal, as in the example of cutting down on the time a salesperson spends on data entry above.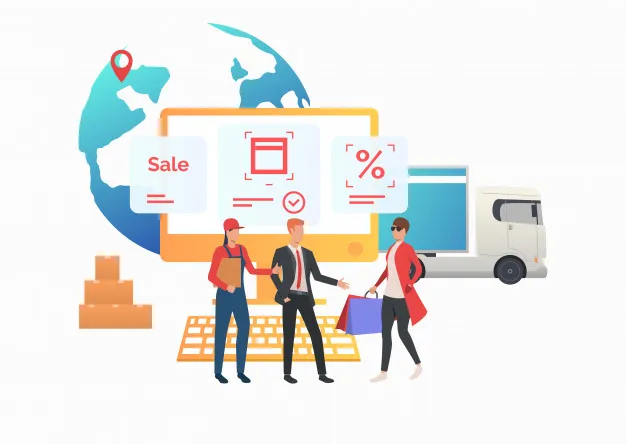 Other examples of sales goals that focus on sales team competencies include:
Cut down on the time salespeople spend on non-prospects and spend that time nurturing leads. This can be done with the help of tools.

Increase time spent on sales calls

Reduce the time needed to complete a transaction
Setting short- and long-term goals focused on optimizing your sales team's productivity will help your employees free up time to focus more on selling.
Suppose a manager wants to speed up sales staff's closing time. First, consider your staff's sales process and analyze how long it takes for a sales staff to complete a transaction?
For example, you observe that your team members take 15 days to close a deal, and you want to cut out some unnecessary steps so the sales team can spend more time for finding new customers. To do this, let's look at what that 15-day sales cycle looks like:
Day 1: Receive potential customer information

Day 2: Contact customers by email

Day 4: Contact the customer again and schedule a sales call

Day 6: Make sales calls and introduce products to customers

Day 8: Contact customers by email

Day 12: Continue contacting the customer, but this time through a phone call.

Day 14: The prospect shares their interest in the product

Day 15: Finish the transaction, transfer the new customer to the customer care team
In this situation, managers can improve the quality of leads by tightening the criteria for screening qualified leads in marketing campaigns.
The more potential customers fit   your business's standards and customer profile , the more likely they are to be willing to buy the product, and that means the sales team won't lose too much. The same amount of time and effort spent on  phone sales calls  and closing deals as before.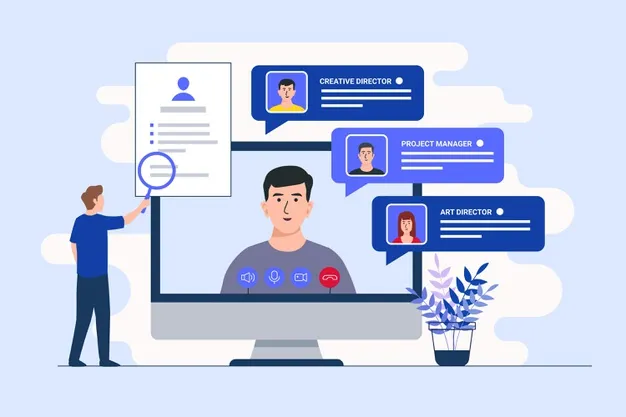 In addition, your employees can also use tools to more effectively search, attract, and qualify potential customers. Instead of doing it manually, sales staff can now use tools to capture website visitor information and synthesize customer information through registration forms and rate tracking. conversion on CTA button.
By improving the quality of leads, it will help the sales team focus on better customer care and increase the chance of closing the sale.
2. Product selling goal
If you want to increase the average order value or promote cross-sell and upsell activities, managers can set specific goals to realize expectations.
That could be focusing on launching a new product with high order value or promoting the cross-selling process within 12 months.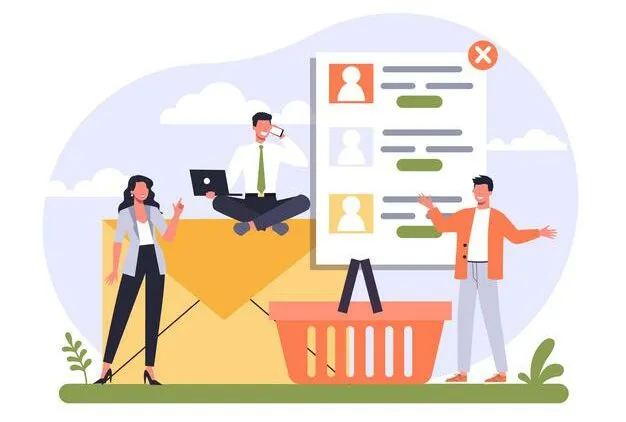 Product sales goals may include:
Increase average transaction size

Increase the number of additional products sold annually

Increase the number of upsell and cross-sell products every quarter
Choose one of the goals from the list above and discuss with your team members how many products/services the sales staff can sell.
Then, concretize the goal into a specific number, such as adding 100 upsell products to the quarterly target for a sales employee.
The number 100 seems a bit much, but if broken down by month, each employee will need to sell 25 more products per month. A number that is not too difficult if the business has a suitable sales strategy and support tools.
3. Objectives about attracting and retaining customers
We all know that finding new customers is much more expensive than retaining existing customers.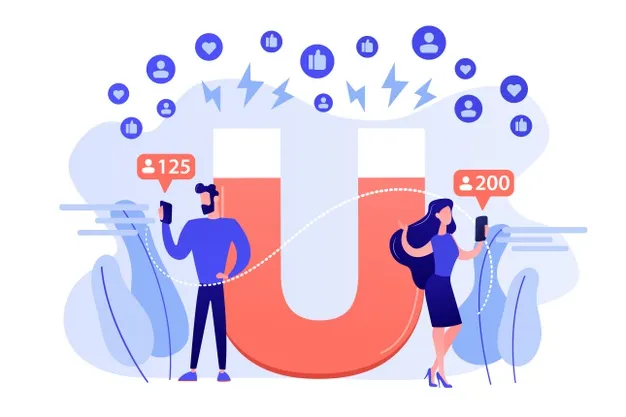 The truth is, your business's existing customers are actually much more valuable than you think.
Statistics show that existing customers spend 67% more than new customers, and so retaining loyal customers can make a big difference to annual revenue.
Building sales goals  around customer attraction and retention can be understood as targeting high-spending customers, building processes to address customer dissatisfaction or focus points. focus more on customer service with those who have purchased or used your product.
Goals around customer acquisition and retention may include:
Develop a loyal customer database to increase customer engagement and retention

Increase time spent taking care of current customers

Build a care program to motivate customers to spend more
Let's look at the third goal as an example:  Build a care program to motivate customers to spend more . To accomplish this, sales managers need to consider:
Increase training for your team on how to attract and retain existing customers

Increase the time spent contacting current customers and checking product satisfaction levels, while reducing the time employees have to spend looking for potential customers
Build sales goals according to the SMART model
As a manager, you need to understand the difference between setting  sales goals  and setting  effective sales goals .
Planning something doesn't mean it will get done. This is why any successful sales goal needs to be set step by step.
In other words, managers should consider setting sales goals using the  SMART model .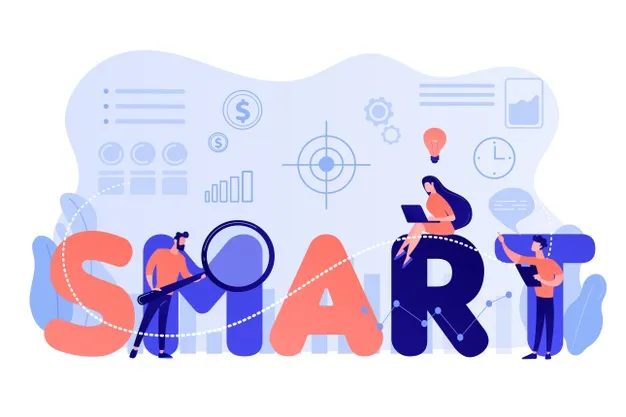 Setting goals according to the SMART method is explained as follows:
Specific (S – Specific):

  Clearly explain the goal and implementation steps

Measurable (M – Measurable)

 : Make sure there are established indicators that can measure the level of goal accomplishment

Feasible (A – Actionable):

  The goal must be realistic, but should not be too easy to achieve to create motivation to complete.

Relevant (R – Relevant):

  Make sure that the goal is consistent with the overall goals and strategy of the business, as well as your team

Time to achieve the goal (T – Time-Bound)

 : Set an accurate and clear time period for the goal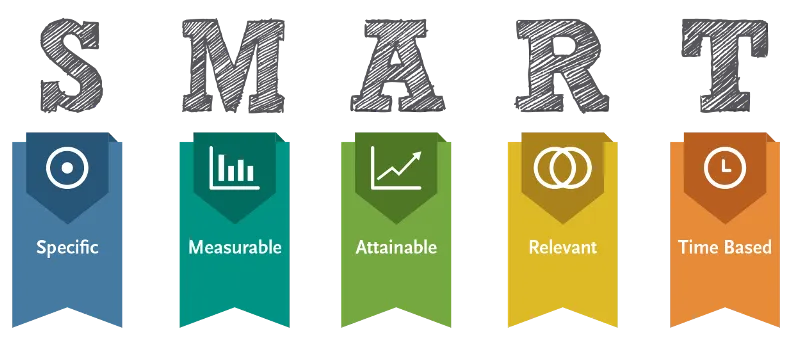 Let's say a company has a sales goal of getting more new customers each month. Let's take a look at some goals and examples using the SMART model.
Specifically

 : Add 100 new customers each month. If this number is divided by 100 among the sales staff, the manager will see whether that sales goal can be realistically achieved or not.

Measurable:

  How many new customers does each team member need to reach each day or week to reach their goal?

Feasible:

  If you have four salespeople on your team, is each person capable of bringing in 25 new customers each month? Make sure your team has the capabilities and skills needed to achieve your goals.

Reality:

  Is it realistic to increase the number of customers by 100 people per month or just a fantasy?

Specific deadline:

  Instead of saying we need to attract new customers in a very general way, managers should set a goal of bringing in 100 new customers per month. Thus, your sales team will know there is a specific time limit for the set goal.
4 Tips for building sales goals based on long-term expectations 
As can be seen in the above sections, there are many sales goals that managers can set for their sales teams.
The problem here is that team members will be overwhelmed if management sets too many new goals. That's why leaders need to determine which goals to prioritize first. Managers need to consider each sales goal on the list and decide:
Urgency of the goal: Does it need to be done urgently?

What are the long-term goals (e.g., building a culture of customer care among sales staff) or short-term goals (e.g., driving sales for the next quarter)?

How important are sales goals to the company's overall goals?

If goals are not set immediately, can the company's business goals be achieved? What will that goal mean to the sales team, and is it important to the team's overall success?
Organizing sales goals by overall importance will also help them get accomplished without putting too much pressure on salespeople.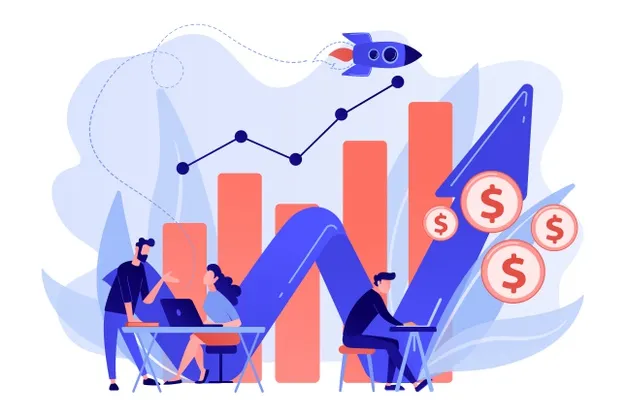 In addition, make sure team members are involved in the process of prioritizing goals, because they are the ones who decide whether the goals are realized or not, especially if:
They believe that goals are realistic and achievable

They are confident that they have enough capacity to realize their goals

They may face some challenges

They need more training and support to achieve their goals
Below are four tips managers can apply to successfully accomplish each sales goal on their list.
Tip 1: Evaluate the capabilities of your sales team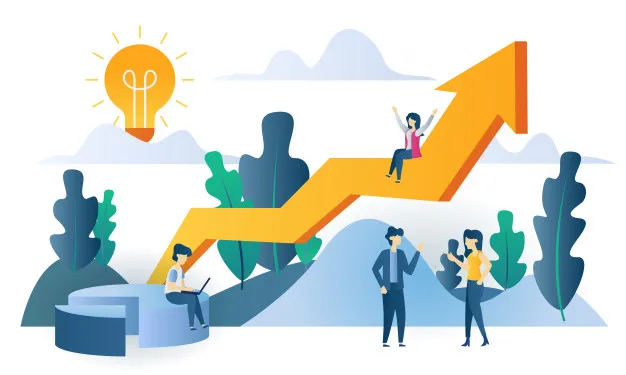 Setting the right goals is very important. However, one of the factors that determine whether those goals can be accomplished or not lies in the team's capacity.
No matter how good the goals managers set, if their employees are not competent or the goals are too much for the team's abilities, the goals set are meaningless.
Therefore, in the process of setting sales goals, managers need to consider the team's ability to accomplish that goal.
Additionally, it's important to listen to team members about what goals they think are achievable. Giving employees input will help managers set more realistic goals.
During the process of setting goals, managers can consider expanding the team by recruiting new qualified employees or organizing training to improve the team's capacity and performance. now available.
If the manager has deployed training to the sales team or recruited more qualified new employees but the goal is still not achieved, it is time to think about changing the goal.
Remember that the goals you should set are achievable goals.
Tip 2: Monitor the progress of each goal and change accordingly
Most sales goals are set at the beginning of the year to create a 12-month roadmap. However, just because goals have been set doesn't mean they can't and shouldn't change.
Goals should be reviewed quarterly or monthly to ensure that they remain feasible.
Managers also need to monitor their team's sales goals closely. If the goal is to increase salesperson productivity, managers should actively track the following metrics:
Number of products/services sold

Rate of successful and failed transactions

Employee time spent prospecting for potential customers
Tip 3: Reward employees for completing goals 
Every sales team has people who perform better than the rest. Those are the people who achieve high performance and contribute the most to achieving sales goals for the company. Therefore, rewarding them is very necessary and important to encourage everyone's working spirit.
What about those who don't meet their targets?
In this case, the first thing managers should do is find out the cause by asking them "Why"?
Whatever the outcome, treat your team members with positivity and encouragement – ​​because negativity won't help overall sales performance.
Tip 4: Plan a response to failed goals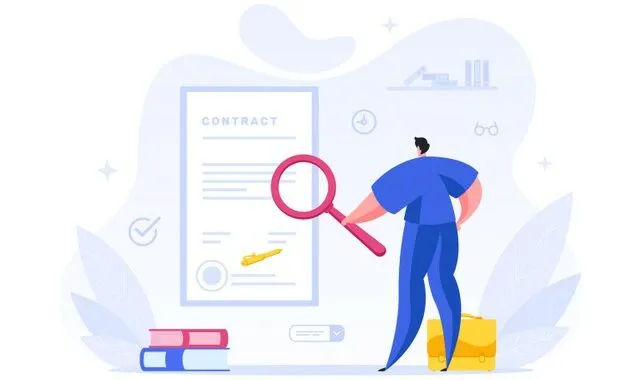 Once sales goals are accomplished, managers should not rush to set them aside, but rather take the time to continuously evaluate the goals; and if they fail, find out why.
Building scenarios to respond to failed goals allows managers to update their plans quickly. Ask yourself:
What barriers did your team encounter that led to goal failure?

Is the current sales team suitable? Do their existing capabilities match the target requirements?

Does your team have the right tools to achieve its goals from the start?
Once you figure out why your goal failed, address the roadblocks and try again.
Summary 
Setting the right sales goals plays an important role in your business operations. The above article has suggested and analyzed some sales goals that managers should apply to their teams as well as tips for setting effective goals.
Hopefully managers can find useful information and apply it to improve team efficiency and boost sales for their businesses.
Check out some other good articles: