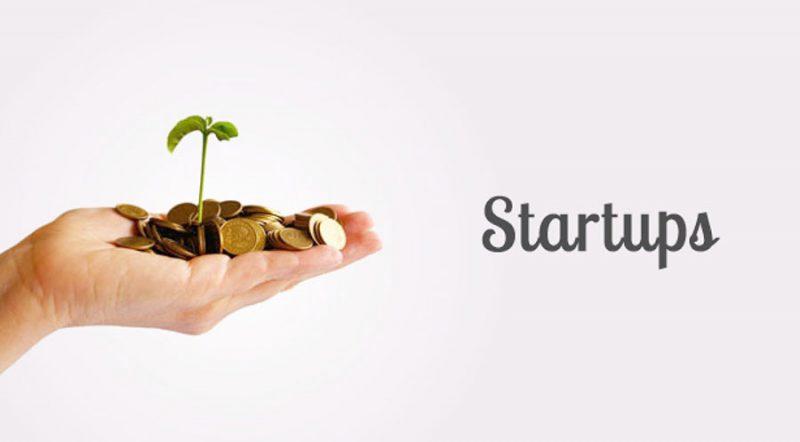 What is a small business startup?

 
In recent years, the wave of startups has spread strongly. Since then, starting a business is often assumed by many people to be business projects that attract trillions of investment capital, are complex and high-risk.
The path to starting a small business is not as grand and grand as what society thinks. Small business is a safe direction when starting a business with a series of advantages such as requiring little capital, easy capital recovery, not requiring too much experience, easy to switch, and easy to withdraw when there is a problem.
Zara , the world's most successful fashion retailer, was founded in 1975 in Spain by Amancio Ortega and Rosalía Mera. The cost to set up a company is only 30 Euros. This is a prime example of a small business startup. Indeed, small business, but can create great success.
Things to consider before starting a small business
If you're thinking about starting a business, you probably already have an idea of ​​what you want to sell, or at least the market you want to enter. If you're still confused, you can check out the Top 4 Startup Ideas  here .
In order for these ideas not to die prematurely, you should first do a quick search of existing names in your chosen industry. You also need to find out what kind of business the current owner of the brand is doing.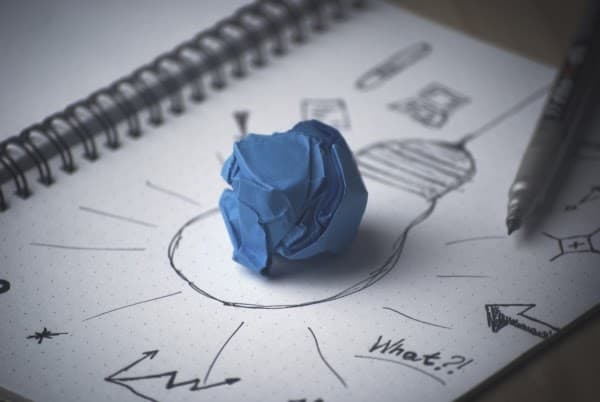 If you think your small business model can offer products that other companies don't (or offer the same products but more competitively), you can be more confident in your idea. . However, you still need to identify the following key points to be ready to enter the path of starting a small business.
For a deeper understanding of the skills required when starting a business, you can visit the article: " Skills to equip when you want to start a business ".
Identify why you started your business 
China is a market of billions of people, where small business startups have difficulty reaching customers. With that in mind,  Jack Ma  started his career with  Alibaba , a business model that meets the needs of small businesses.
As for  Michael Dell , he learned how to perfect, upgrade the computer and then sell it to people in the same dormitory who need to renew the computer for only ⅔ of the market. This is also the beginning of the famous Dell  computer brand  today.
Knowing why you are pursuing the journey of starting a small business is paramount. In the process, it will be even better if you determine whether your business model is driven by personal or market reasons. As with the examples above, when the rationale behind your startup is focused on meeting a need in the market, the scope of the business will always be larger. At least when compared to a company that was started to serve the individual needs of its owners.
Identify your target customers.
There are many people who start small business without taking the time to think about who their customers are and why they want to buy from them or hire them.
Defining your target audience is more important than you think. A women's clothing business will direct its advertising to women. Similarly, companies sell life insurance to people nearing their target retirement age who are 50 years of age or older. Small businesses can also define their target market through the buying habits of consumers.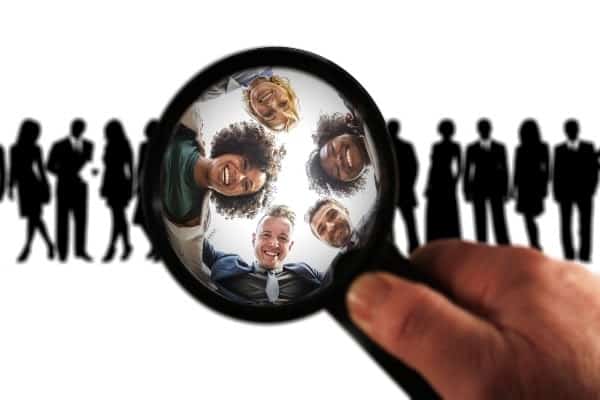 This is especially true for food service businesses. A restaurant can attract families with young children or young couples to dinner. Meanwhile, the other restaurant is crowded at noon, with the main customers being office workers. Therefore, when planning a business, the owners of two restaurants need to have different menus as well as different ways of serving.
Make a business plan
In the sections above, when it comes to questions like What is your Business Purpose? Target customers?, you have taken the first steps in business planning . In addition to asking critical questions and answering them, a good business plan should include the following two steps:
Market research
A thorough understanding of your business and potential customer information is an important part of business planning. Market research helps you understand your target customers. Understanding their needs, preferences, and behaviors will help you make a difference to consumers.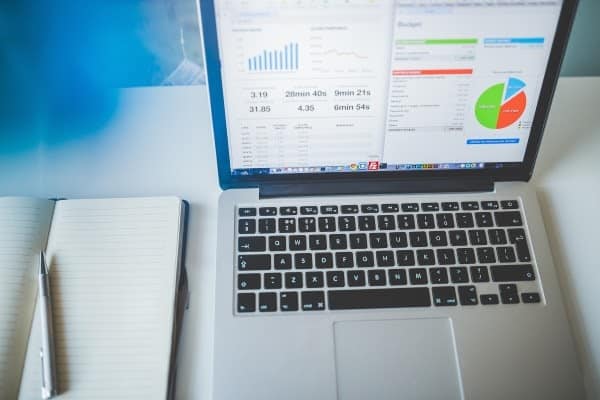 Because with a small business model, your resources will not be large enough to compete on price with established names. It's best for small businesses to have a product or service that sets them apart from the competition.
Consider an exit strategy
It is difficult to accept if you are cherishing the dream of starting a small business and thinking about quitting. However, this is like when boarding a plane, the first thing the airline shows you are exits to exit.
Too many young startups have failed because there is no solution for the business model that is mired in a quagmire. There are always risks when you start a small business. Therefore, calculating, understanding and planning for risk is an important step to take before you start trading.
Having some ideas in mind for how you're leaving the business will also force you to look to the future. This will help reduce some of the rosy in the way of looking at instead of more realistic thoughts.
Assess your financial resources
Starting a small business, not large scale, but also requires you to spend some money. Therefore, you need to determine how you will manage those costs. Do you have the financial resources to invest in the business model, or will you need a loan? If you are thinking of leaving your current job to focus on starting a small business, will you have enough money to support yourself until this new business turns a profit?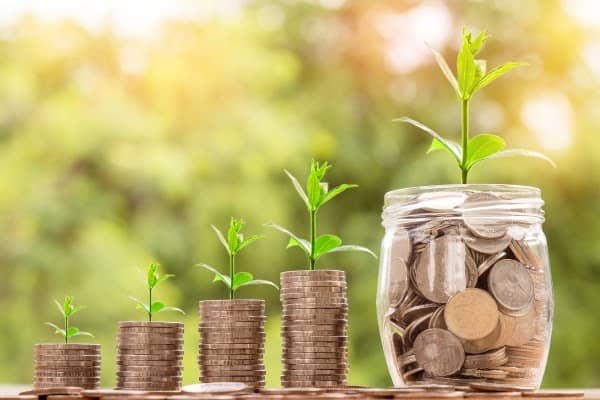 Many startups fail because they run out of finance before turning a profit. Therefore, it is never a bad idea if you have steps to evaluate your financial resources.
Perform break-even analysis
One way to determine how much money you need for your small business startup is to perform a break-even analysis. You can perform the analysis using a very simple formula:
Fixed Cost (Average Price – Variable Cost) = Break Even Point
When you perform a breakeven analysis using the formula above, you will identify a few important factors:
*Determine profitability: This is often the highest goal of every business owner. Through the calculation, answer questions like: How much revenue do I need to generate to cover all of my expenses? Which product or service promises to make a profit and which product or service is at risk of loss?
*Price a product or service: Through break-even analysis, you need to consider how much it costs to create the product and how competitors price their products. Ask yourself: What are fixed rates, variable costs, and total costs? The cost of any physical goods? What is the labor cost?
Review your expenses
Don't overspend when you're just starting a business by avoiding spending too much money on extra equipment and services. These will not help you achieve your business goals.
"A lot of startups tend to spend money on unnecessary things," said Jean Paldan, founder and CEO of Rare Form New Media. We worked with a startup that had two employees but used office space that would fit 20 people. They also rented a professional high-end printer for a group of 100 people. Spend as little as possible when you're starting out and only on what's needed for the business to grow. Luxury can be accepted when success comes."
Consider funding options 
Start-up capital for your business can come from a variety of sources. Your funding depends on a number of factors, including your creditworthiness, the amount of money needed, and the sources of loans available. You can choose to use business loan services, business grants or investors.
Set realistic goals and expectations
One of the biggest reasons why businesses fail is naive expectations. The difference between successful and unsuccessful startups is persistence and realism in perspective.
You can base on SMART criteria to set business goals. SMART Criteria stands for Specific, Measurable, Attainable, Relevant, Time-Based.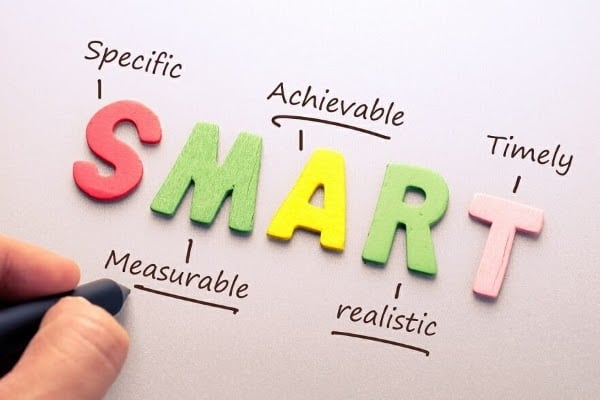 For example, you want to start a small business by taking orders for genuine cosmetics and then selling them on e-commerce platforms. Your business goals and expectations if outlined through SMART criteria would be:
*Specific (specific): You will sell The Ordinary cosmetics on  Shopee platform .
*Measurable: You set a goal to sell 100 products in the first month. Therefore, every day needs to have at least 3 products sold.
*Attainable (achievable): The number of 100 products sold is completely reasonable. Firstly: the price of The Ordinary products is not too high, its products are loved by users. Second: Shopee e-commerce platform attracts hundreds of thousands of visitors every day, selling products on Shopee is easy to attract customers. Third: The Ordinary cosmetics have many types, meeting a variety of user needs.
*Relevant: You've used The Ordinary's products, so you know the quality. You can answer buyers' questions about the product.
*Time-Based: Your Shopee store will reach 100 products sold within a month.
Name your business 
Naming your business can be one of the fun and challenging parts of starting a small business. It can be said that the name and brand are the soul of every business. It is no coincidence that Central Retail changed the name of Big C supermarket to Tops Market, Big C supermarket to Go! after acquiring this Vietnamese brand.
Therefore, think about what you want to bring with the small business model to create a new name. According to Inc. magazine, many startups have difficulty in naming and branding. One tip to make this job easier is to think of easy-to-remember, evocative names.
Start promoting your brand
If you want to have a successful small business, start familiarizing yourself with the steps of promotion. The social networking platform is a perfect suggestion for stores, small business businesses with little investment budget for the field of promotion. Both  Facebook  and  Google  offer low-cost advertising programs that can expose your brand to more people.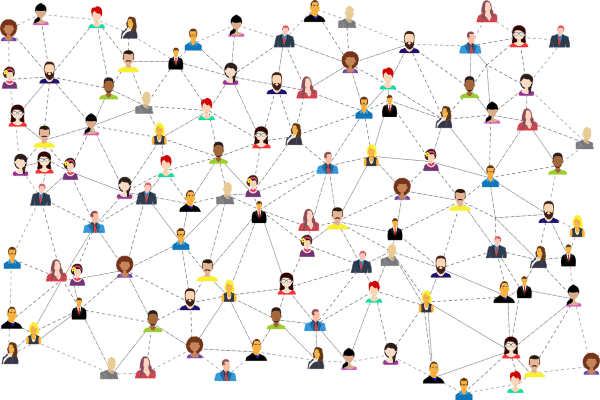 Some technology skills small business owners need 
To successfully launch a business and maintain a thriving business model in the 4.0 era, you need to master a wide range of technology skills. With these soft skills, you will increase your chances of business success by saving yourself time, reducing your reliance on outside help, and gaining new opportunities to attract large numbers of customers. products, increase sales.
Excel
Excel is not a new software. First released in the early 1990s, this spreadsheet software remains an important business tool for organizing and calculating and analyzing data.
If you've only used Excel to create basic spreadsheets before, it's still worth investing some time to learn more about its other powerful functions. Excel can be used to do everything from scheduling and tracking sales to creating invoices, receipts, balance sheets, financial reports, and more.
Social media
Nearly every business startup owner claims to understand social media, but most don't use it effectively. By treating social media as the superior advertising method, you will attract a loyal following. These people will recommend to their community your products and services. Without a doubt, this is the most effective form of promotion.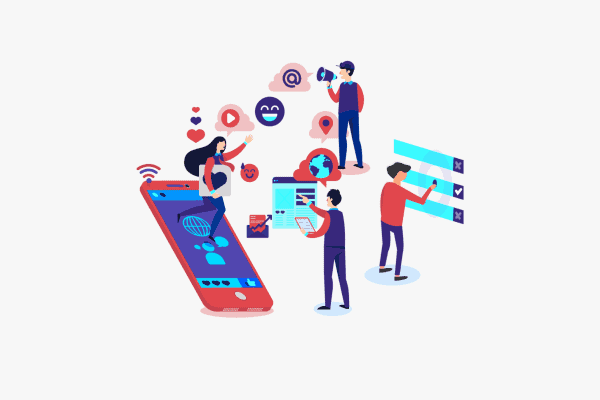 To be successful in promoting on digital media, you need to be proficient, knowledgeable and have a good connection background on popular media channels such as Facebook, Instagram,  Twitter . You can refer to the most popular digital marketing tools  here .
Marketing strategies through social networks bring high efficiency in business, you can refer to the article: " The art of social network marketing for a good business start ".
Google Analytics
If you have invested time and money into a website, Fanpage, content and SEO to promote your brand as mentioned in the above sections, you must want to track the results of your efforts. spent. While there are many analytics tools on the market,  Google Analytics  is still one of the best for you when starting a small business.
With Google Analytics, you'll be able to check the number of website visitors, as well as dig deeper into who these people are, what they're viewing on your site, and how much time they spend on each page. You'll also be able to see how visitors got to your site and what methods referred them to you. This is all valuable data that can help you determine what works, what doesn't, and what you should do to increase website traffic.
There are many other skills that you should master when embarking on the path of starting a business.
Frequently asked questions about starting a small business
Starting a business is never easy. And when rekindling the idea of ​​starting a business, despite being carefully guided, you must still be confused with a series of questions. The answers below will be of great help to you.
Can I start a business with little capital? 
When you have a business idea, continue to work at your current position to reduce financial risk. Once you've developed your business idea and are ready to get started, you'll need to prepare a certain amount of capital.
You can seek help from banks and financial institutions as a way to get your business up and running.
What is the easiest small business startup idea to start? 
The easiest business to start is one that requires little or no financial investment, and requires no intensive training to learn the business. One of the easiest new business types to start is a dropshipping retail business.
Dropshipping is a retail method where the merchant never keeps the products they sell. Instead, when a retailer sells one of the products it has on its website, it buys the item from a third-party supplier, who then ships it directly to the end customer.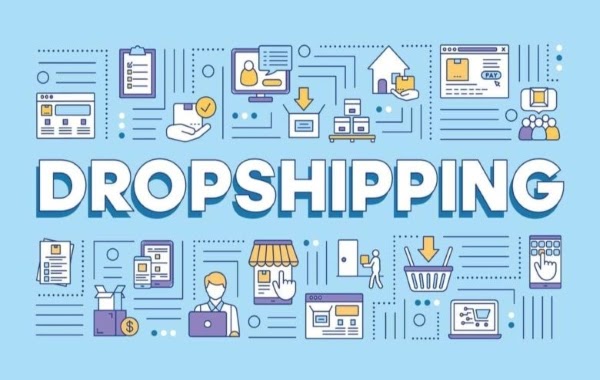 Dropshipping requires no inventory management, saving you the hassle of buying, storing, and tracking inventory. Instead, another company will fulfill the customer's order according to your request. This company will manage your inventory, package and ship your business orders.
Though starting an eCommerce business is never easy. However, if you want to quickly become successful when starting a small business online, then starting a business in the form of dropshipping is not a bad suggestion.
When is the best time to start a business?
The ideal timeline for starting a new business will vary from person to person. First and foremost, you should start a business when you have enough time to devote your attention to the path of starting a small business.
What is the failure rate when starting a small business?
One of the biggest fears entrepreneurs have is the risk of failure. And it's not an unrealistic fear. According to some statistics, more than 50% of small businesses fail within the first year and more than 95% of small businesses fail within the next 5 years.
However, that statistic doesn't stop you from starting your own business. In fact, those numbers should have the opposite effect. By knowing why the majority of small businesses fail within their first year, you can plan your business strategy to overcome potential risks.
Of course, the experience from the previous person will not be able to completely eliminate all risks. However, it will help you better understand what you can do in different situations that are likely to arise.
What are the reasons why businesses, companies, and small shops fail?
According to statistics, the basic reason why business startups fail is due to lack of understanding of market demand. In fact, 42% of businesses and small shops have to close because of this reason. So, once again, you should make sure that what you are offering your customers is what the market needs, not just what you want.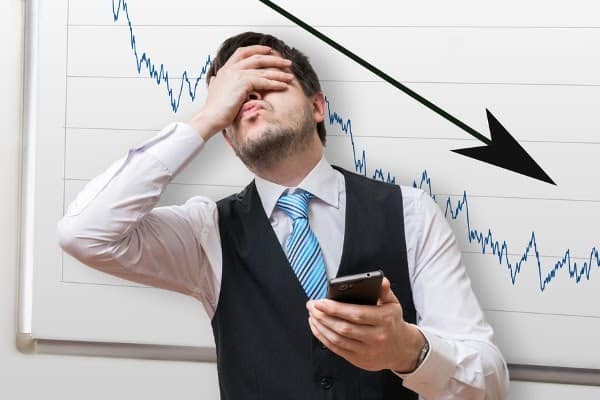 The next most likely reason why new businesses fail is because of weak capital. Survey results show that 29% of small business startup projects are reported to have failed because of lack of financial resources. Other causes of startup failure include not being able to find the right partner to work with, problems related to production costs, etc.
What is the biggest challenge when starting a small business?

 
During the first few years of starting a business, you will face a number of challenges that can limit the growth of your business. And as mentioned above, one of the top challenges business startups face is finance. Because companies, businesses, and small shops do not have the advantage of abundant capital. As a result, young startups often struggle to figure out how to properly manage their finances.
Conclude
Starting a small business sounds overwhelming and complicated. However, if you break it down into steps and stay flexible on the chosen path, the results will not disappoint. And hope that the above sharing of Malu Design will contribute a small part in your unsatisfactory result.