Your logo needs a lot of elements to be successful. It has to be impactful, eye-catching and unique, while at the same time expressing the brand personality, while remaining future-proof.
Flat design is a style that can do it for you.
Let's take a deep dive into flat design and why it can be a great choice for a logo.
Plus, check out some of our great flat logos for a little creative inspiration.
Flat design is a two-way minimalist approach. It removes complex design elements, such as textures, gradients, and sizes, that are often used to make images come to life.
Instead of those complicated design elements, flat design uses simple typography, striking shapes, and bright colors. We will deal with that later.
If this confuses you, don't worry about it; it will become clearer when we look at some examples.
The roots of flat design go back to the Swiss Style and the Bauhaus movement of the 1900s. Swiss Style has seen a return to design basics; Bauhaus strives to combine aesthetics with function.
In the same way that both the Swiss Style and the Bauhaus movement influenced art and architecture, flat design influenced web design in the digital age.
The beginning of the digital age relied heavily on realistic 3D designs by replicating properties of real life (this is known as skeuomorphism).
Skeuomorphic designs are created to mimic real-life experiences, which is important to introduce new concepts to users unfamiliar with the technology. Think of how when you delete a file, it goes to the trash can icon on the desktop.
Flat design has seen increasing popularity thanks to the release of Windows 10 and iOS 15. Now even the biggest companies in various industries have adopted flat logo design. From car manufacturers like BMW and Volkswagen to entertainment giants like Warner Brothers, flat logos are everywhere.
Just look at Airbnb. Initially, the Airbnb logo had the words "AirBed and Breakfast" in blue bubble lettering. (Not what you'd call flat design friendly.) Since 2014, the text has been scaled down to "Airbnb" in a stylized font. The adoption of a flat design for their logo took the logo from "cheeky" to a successful brand.
Flat logo design principles
While flat design reduces symbolic complexity to achieve a minimalist look, it also uses a few different elements to create a crisp, modern design.
It is important to keep scalability in mind when you design your logo.
It needs to look good on everything from business cards to facade windows to mobile app icons. Thanks to its simple design, flat logos easily scale up and down between vehicles of any size.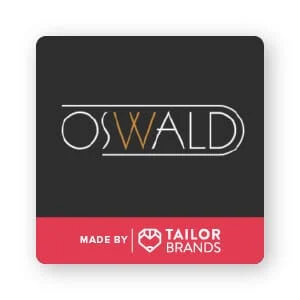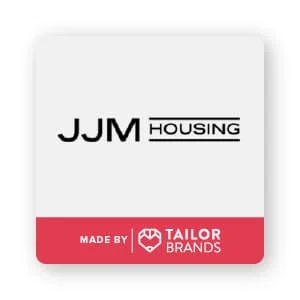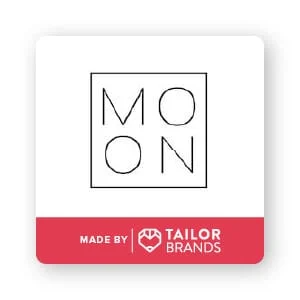 Flat design works best when fonts and typefaces are simple and easy to understand. Sans serif fonts are the most popular, as they are clean and easy to read.
As you can see from the Oswald, JJM Housing and Moon logos, simple, sharp typography can leave a lasting impression.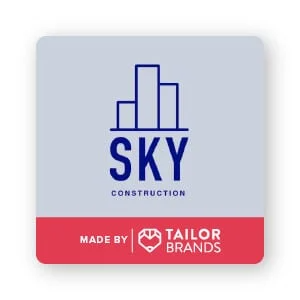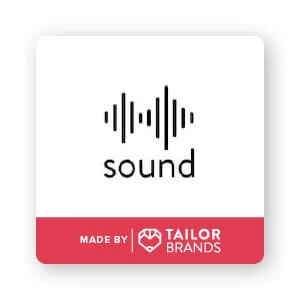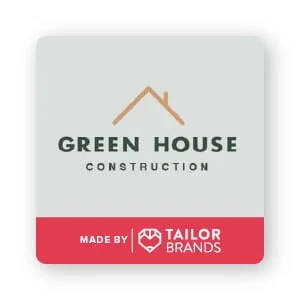 The most common shapes found in flat designs are geometric and clear. Usually, circles, ovals and rectangles are used, as you can see in the Sky Construction logo.
The shape of most flat designs tends to be straight lines with square edges, which the Sound symbol represents.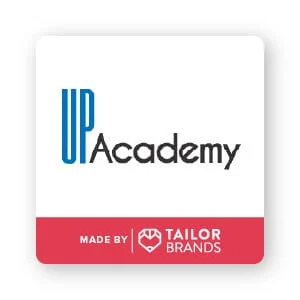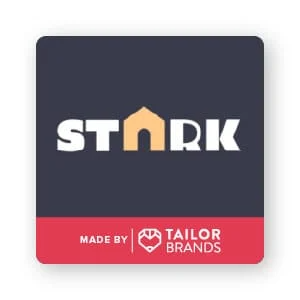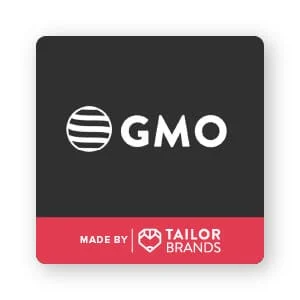 Logos are meant to communicate with the target audience and build brand recognition, among other things. But that doesn't mean the logo needs to be busy with text to do that.
To stick with the simplicity typical of flat design, text should be kept to a minimum. Just looking at Up Academy's two-letter logo proves that you can say a lot with just a few words.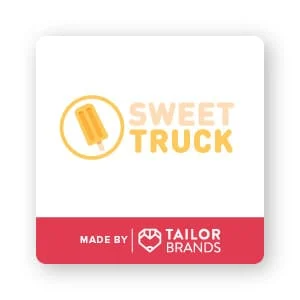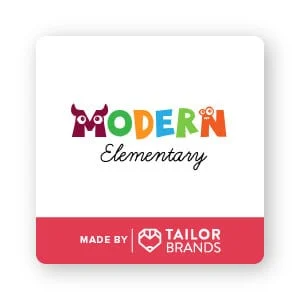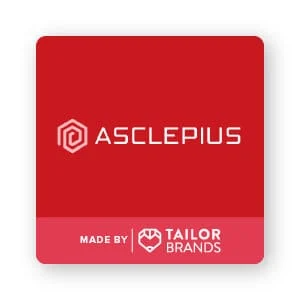 Flat design eliminates visual elements like shadows, gradients, and textures in favor of bold, solid colors. The most popular color choices are bright and vibrant, such as the red use of the Asclepius logo.
However, that doesn't mean you shouldn't use multiple colors in your logo, especially in the case of Modern Elementary.
Just because a logo is simple doesn't mean it's bland.
The inherent simplicity of flat design should not be mistaken for boring. Quite the contrary, flat design creates a bold, eye-catching and timeless logo.
Here are some of our favorite flat design logos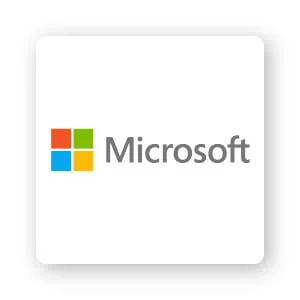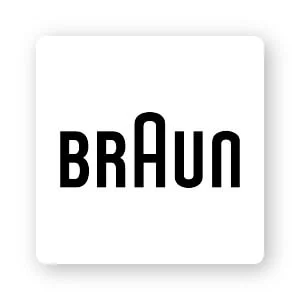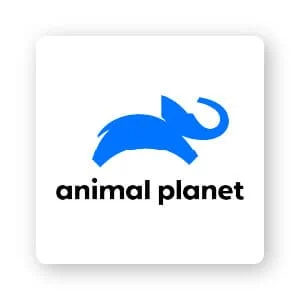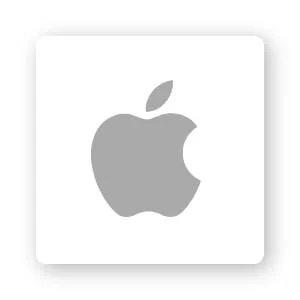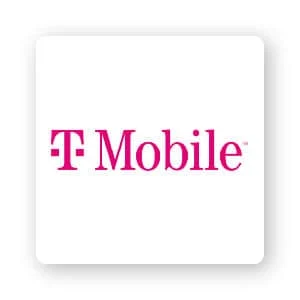 A flat logo can be just what gives a business the boost it needs.
By focusing on the core elements, you can create a striking logo that is both glamorous and classic.
As we've seen, the sophisticated, modern vibe of flat design has proven to be suitable for all industries.
So get rid of the clutter and complexity of other types of logo designs and start with flat logos!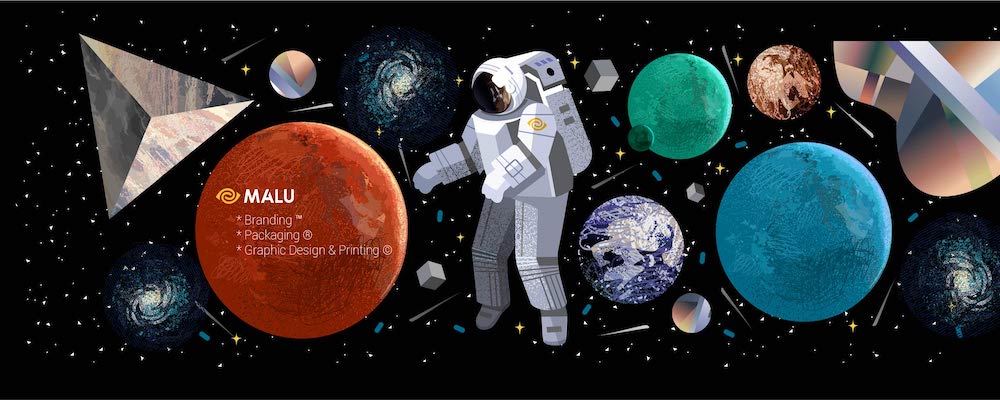 If you are looking for a reputable and experienced unit to be able to design a professional and impressive logo and  brand identity system , then please contact us immediately by phone. 0988 622 991, or leave your information and requirements, Malu Design 's consulting department  will contact you right away to answer all your questions!
————————
Malu Design – Branding Identity Agency
Hotline: 0988 622 991