When watching any sporting event, the first thing you notice is the team logo that fans wear in the stands.
But is the team logo important? The answer is yes. Your team logo represents the soul of the team while also reflecting the identity and purpose of the team.
A strong logo not only sets your team apart from the rest, but it also helps your fans feel part of something special. Having a unique logo that your team and fans can proudly wear will make your team unforgettable.
Whether you are a professional sports or entertainment team, you must set your team apart from the rest with a   unique team logo .
Check out the logo designs below to get the inspiration you need to create your very own logo.
Things to think about when designing your team logo (+Logo Template)
You want your team logo to stand out and have a positive impact on your team and fans. Using logo examples, I show you some best practices and how they are used to successfully create an eye-catching logo.

Every team has a mascot, so why not use it in your team logo? Many famous sports teams incorporate their mascots into their logos because they are easy to remember and recognize. Additionally, mascots can give personality to your team logo and personify your organization. What the following sports teams have succeeded in doing is choosing a mascot that represents their team values.
For example, the Philadelphia Eagles use the Swoop mascot in their logo. The history behind Swoop reflects their team personalities and values. Swoop is a bald eagle born with poor eyesight and strength, but with a "strong and true" heart. The eagle grew in size after a Philadelphia Eagles fan gave it a jersey that gave it more strength and vision to match its heart size.
The shape of your logo can affect how one interprets your team. Logos with sharp edges represent strength and stability; curved logos show movement and positivity (focus on building rapport with the audience); The symbol denotes tradition, strength and security. Below, we give examples of sharp, curved, and icon-shaped logos.




Each font has its own personality. The right font helps portray your team's identity and values ​​to your audience. Sports teams want to send the message that they are bold, dynamic and edgy. Energetic fonts, like the ones below, represent strength and movement. The Calgary Flames logo font depicts speed and aggression, while the Los Angeles Rams logo font represents sharpness and determination. These group logo fonts work because the fonts chosen match the message they want to convey as a group.

Some sports teams have logos specific to that sport. These logos focus on telling the audience what the team does, eliminating any opportunity for misinterpretation. With countless teams, using a sport-specific logo can help define the team's purpose for the audience.
For example, the Pittsburgh Penguins have a mascot holding a hockey stick, while the New York Knicks logo features a basketball. The following logos work well: add a sport-specific symbol to the logo without letting it take over. The New York Jets have a soccer ball in their logo; however, they keep it clean and professional.

Monogram logos  are usually a combination of one to three letters (usually three), creating a single symbol. Monograms are a great choice if you have a lengthy team name or don't want to limit your business. Teams use monogram logos to highlight the team's personality while keeping the logo simple and powerful.
The New York Yankees logo works great for a few reasons. First, they used a distinct font to grab the viewer's attention. They also incorporated the team colors into the logo and used the space behind the logo to make it stand out. The Detroit Tigers also did a great job choosing a strong, unique font that pays tribute to their team's history.

Cultural logos are recognizable and can help unite a group of people. These logos take a specific part of the local culture and incorporate it into the logo itself. For example, the logo of the Toronto Maple Leafs is the Canadian maple leaf, the national tree of Canada. The logo of Paris Saint Germain FC includes Paris' most famous landmark, the Eiffel Tower. Both teams used different cultural/location symbols – and both worked. The Toronto Maple Leafs take their emblem as their logo, while the Paris Saint Germain FC incorporated it into the logo.

You want your logo to be seen by everyone, so it's important to use colors that help it stand out. Many sports teams use bright colors like orange, yellow, and red to signify positivity, motivation, and strength. These colors can be overwhelming on their own, which is why most team logos use  color combinations  to create balance. For example, Arsenal FC balances their bold red jersey with white. The San Diego Gulls highlight their black jersey by using orange as an accent color.
A strong team logo will convey your brand message and values ​​while uniting your biggest supporters. I hope you were inspired to create your own team logo. Write down which designs caught your attention in this post – by knowing what you like, you'll be able to get started and create your logo.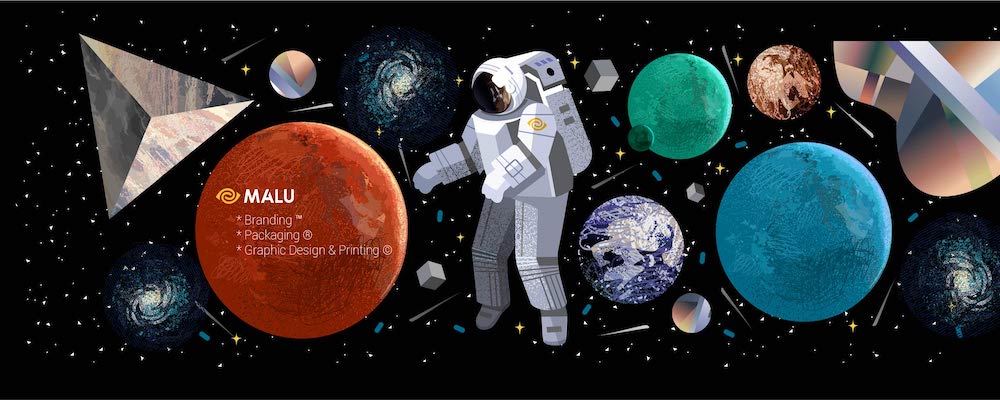 If you are looking for a reputable and experienced unit to be able to design a professional and impressive logo and  brand identity system , then please contact us immediately by phone. 0988 622 991, or leave your information and requirements, Malu Design 's consulting department  will contact you right away to answer all your questions!
————————
Malu Design – Branding Identity Agency
Hotline: 0988 622 991