Classic logo designs are characterized by "old-fashioned" fonts, shapes and geometric frames, as well as the soft, subtle shades commonly used in the past.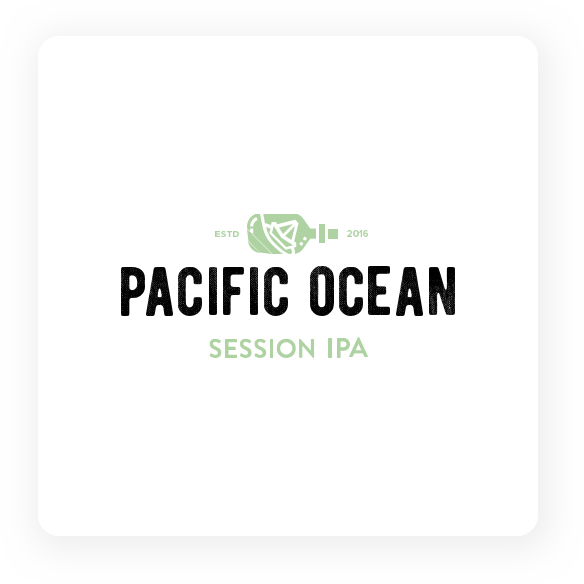 With a vintage logo , you are sending the message that your brand has been around for a long time and is very trustworthy. You can also evoke a strong sense of nostalgia in your customers.
Using a vintage logo is a perfect way to show your respect for the traditions and values ​​your brand stands for, and allows you to convey your beer brand with ease and comfort. most attractive.
As you know, logos and badges appear everywhere on beer bottle logos. Why? Because they look great!
But – there is also a more practical reason. When designing a beer logo, you are limited by the shape and size of the bottle. Using a logo allows you to use a variety of design elements, such as logos, brand names, and even a vertical tagline to fit the bottle.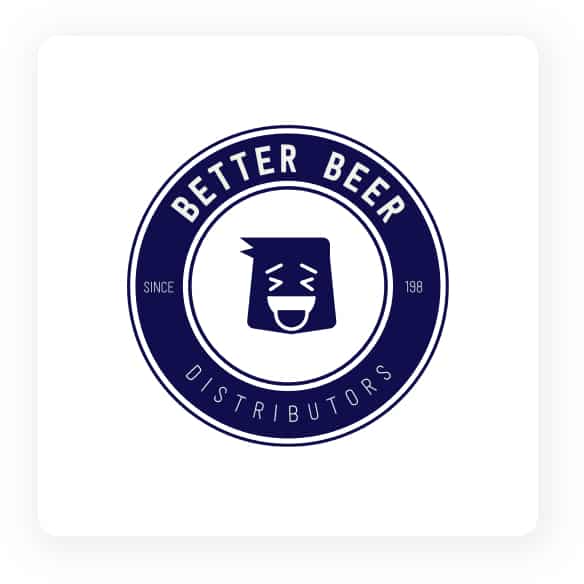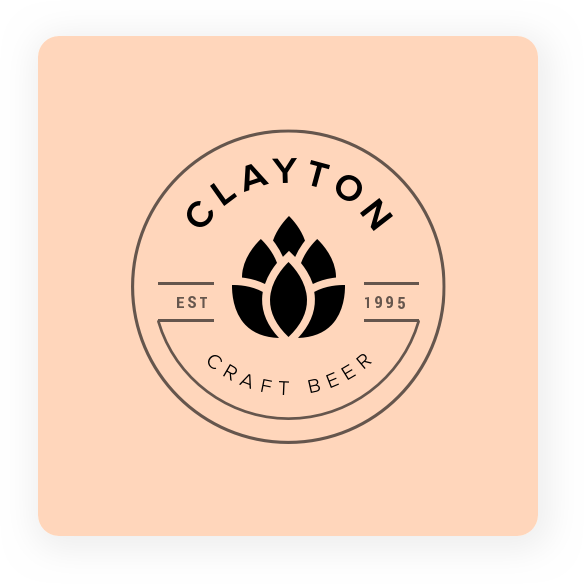 Beer bottles and cans are both curved, which further limits your creativity and logo design. Wrapping your logo in an icon holds everything together and prevents it from becoming distorted.
This type of logo exudes a classic, traditional look, so most people associate craft beer with this symbol , which will help enhance your brand recognition.
Not all beer brands want to advertise themselves as traditional or classic. Like many other businesses, bringing a modern flair to logo designs sets them apart and represents today's trendy fashions.
Modern logos are characterized by bold – bold colors and simple fonts that are sophisticated.
Modern typefaces are usually sans-serif fonts with clean lines. Modern beer logo icons are among the easiest to read and are well-suited to appearing on digital advertisements.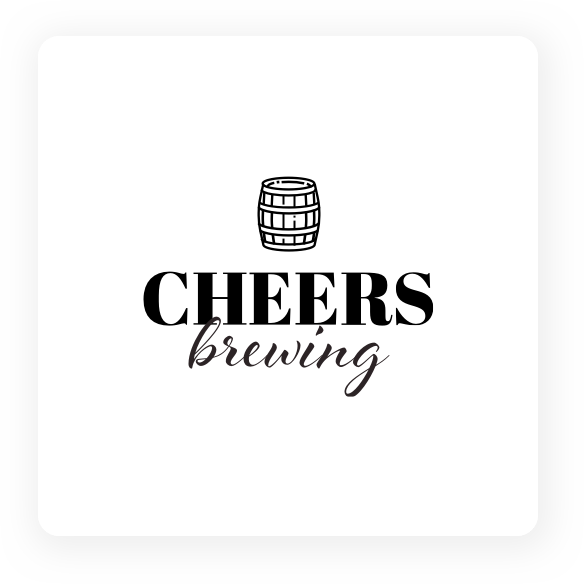 You can use large crates, small crates, or even use crates as a border for your logo. Most beers are made on the same equipment, such as fermenters and tanks. Consider using any common brewery piece of equipment thoroughly!
The monogram consists of the initials of the brand, this style is useful if your name is a bit long or very long.
Braille icons are designed to be quite simple and are always suitable for use on bottles as they do not take up much space. Because your initials are the main focus of this type of logo, it's important that you really define the font and color scheme of your logo.
They should be simple but still stand out. Don't incorporate too many dark colors, like black, gray, and dark red, as it will be difficult for viewers to discern the information on the icon.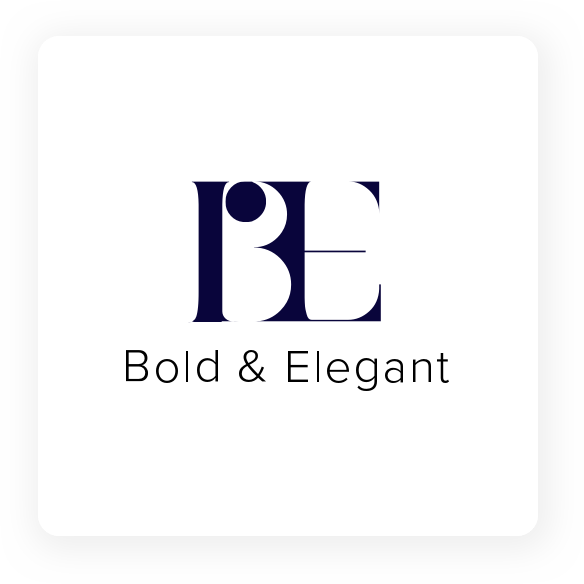 Check out your competitors: Check out your competitors to identify successful trends and get inspired to kickstart your creative ideas.
Decide on your brand type: Many beer brands put a lot of humor into their logos, while others portray themselves as a serious and professional brewery. Make sure who you are and what your brand message is before designing.
Don't forget where to put your logo: Your logo will most likely be used on round surfaces, like bottles and cans, or even blown up and placed on a barrel. So make sure your logo is easy to see, legible and undistorted on curved surfaces.
Choose the right message for your target audience: Is the logo's message relevant to who your audience is? Are you targeting younger, trendy customers or a more mature group of people? If you have an idea for specific messages, consider whether your logo would be a good fit for them.
Don't be afraid to experiment: A lot of beer companies have changed their logos. Sometimes it's because of changing design trends, sometimes it's because their customers change. Once you've created your first logo, it's the perfect time to experiment with new ideas. For example, color palettes that you often overlook or fonts that you rarely use.
Designing the perfect beer logo for your business is an exciting adventure. That includes trying out new designs and exploring ideas until you create your own final logo template.
If you find it difficult to create your beer logo, why not try our logo design service ?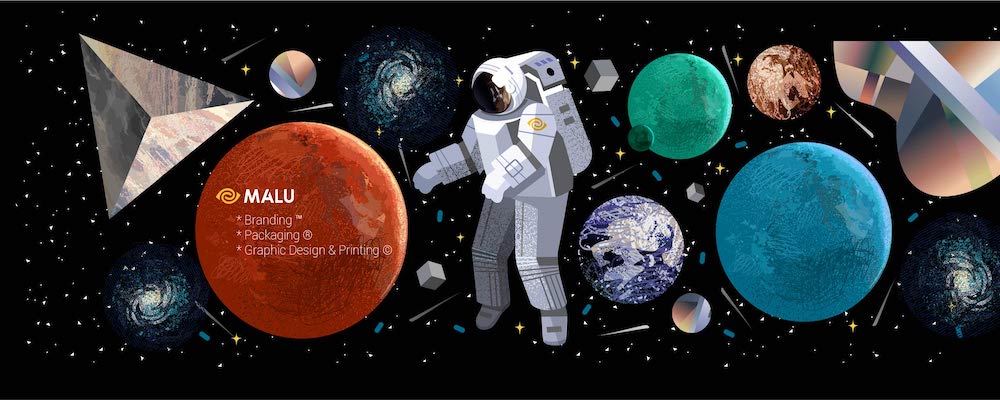 If you are looking for a reputable and experienced unit to be able to design a professional and impressive logo and  brand identity system , then please contact us immediately by phone. 0988 622 991, or leave your information and requirements, Malu Design 's consulting department  will contact you right away to answer all your questions!
————————
Malu Design – Branding Identity Agency
Hotline: 0988 622 991