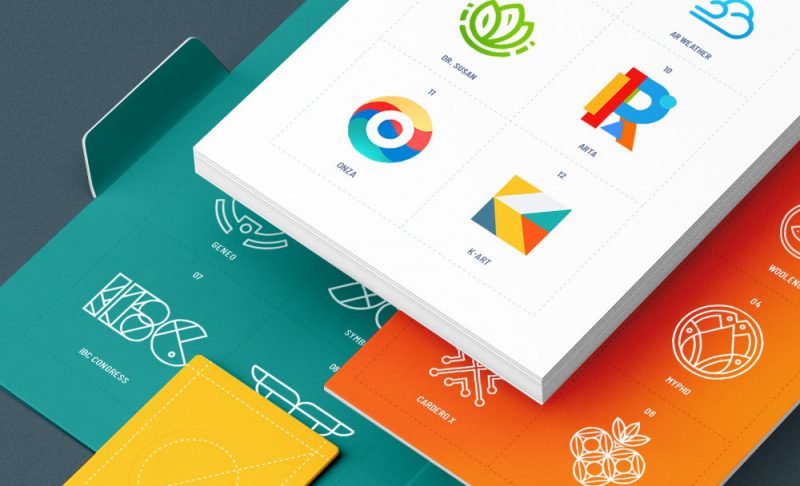 When we talk about logo size and size, we are not only referring to the physical size but also the shape and orientation of the logo. They may change along with the logo content (symbol, tagline and company name) depending on the context. To help you optimize your logo for any setting, we've put together information on common logo sizes for social media, print and web.
Logo size and basic size
Logos often have to be resized and reoriented when placed on websites, social media, merchandise, print ads, and more.
Great logos will retain their integrity on any background and adapt to any size without losing clarity. To get an idea of ​​how you can achieve this, let's start with the basic design principles.
Flexibility, scalability,  balance  , and proportion are some of the fundamentals of logo design that apply directly to logo size. When shaping and orienting your own specific logo for different size contexts, this will be your own guide. Like any aspect of design, sizing is never exactly right and it requires your best judgment depending on the type of logo you're working with.
That said, here are some best practices to keep in mind:
Your logo should be legible at any size: The proportions of the logo should be maintained to avoid distortion on different sizes.

Sizes need to be consistent across different media: Your size selection across media needs to be consistent and reflect your brand voice.

Horizontal, Vertical & Square: Your logo should be effective no matter how it is oriented and displayed.

Learn the file type: Vector files like PDF or EPS are designed to be infinitely scalable.
Finally, your logo needs to be the right size and easy to see, redundant details may need to be removed in a small space. Then we need a Responsive Logo, learn more about  responsive logos  here.
Logo size for social media sites
Social media helps you connect and interact with customers. For this reason, it is especially important that your logo looks professional and attractive on social media pages, and this means it needs to be optimized for every space such as cover photos, banners, posts and profile pictures.


Some general tips when configuring logo size for social media:
Plan ahead. The corporate avatar you need to be part of your branding kit

For small avatar spaces, only consider using the logo's icon

For  

a wordmark logo

 , consider a 

monogram

 version (in the case of two words) or 

the first letter of the logo

 (in the case of a word)

Make sure your file is large enough to support the quality resolution
Sizes vary for logos on different platforms, and that's why we put together a helpful guide for suggested logo sizes on popular social networks:
Logo size for Facebook
Profile photo (for personal and business pages): 180 x 180 pixels

Cover photo: 820 x 312 pixels

Shared link image: 1200 x 628 pixels
Logo size for Instagram
Profile photo: 110 x 110 pixels

Thumbnails: 161 x 161 pixels

Square image post: 1080 x 1080 pixels

Landscape image post: 1080 x 566 pixels

Portrait post: 1080 x 1350 pixels

Story: 1080 x 1920 pixels
Logo size for Twitter
Profile photo: 400 x 400 pixels

Cover photo: 1500 x 500 pixels

Tweeted Image: Min 440 x 220 pixels, Max 1024 x 512 pixels
Logo size for Youtube
Profile photo: 800 x 800 pixels

Thumbnail: 1280 x 720 pixels

Youtube channel cover photo: 2560 x 1440 pixels
Logo size for Linkedin
Profile photo: 400 x 400 pixels

Wallpaper: 1584 x 396 pixels
Logo size for websites and apps
The two most common places for a logo to appear on your site are the navigation bar and the favicon (the icon that appears on the tab next to the page's title, next to your URL in the search bar, and in the list). user favorites/bookmarks). Similarly, your logo will likely need to be condensed to fit the size of your app icon, often in a minimalist image to make the most of the space.
Some important considerations when sizing your logo for the web are:
Does it match the rest of the page?

Is it distinct and recognizable in both large and small formats.
These are the standard sizes you should take into account when designing logos for websites and apps:
Standard favicon size
16 x 16 pixel
32 x 32 pixel
48 x 48 pixel
Website header size
This will depend on the type of website builder you are using. But here are some standard sizes for many sites.
Full banner: 468 x 60 pixel

Horizontal layout

250 x 150 pixel
350 x 75 pixel
400 x 100 pixel
Mobile app icon size
iPhone 6S and later: 180 x 180 pixels

120 x 120 pixels in Featured Search

87 x 87 pixels in Settings

iPad: 152 x 152 pixel
Android: 192 x 192 pixel
Windows: 62 x 62 pixel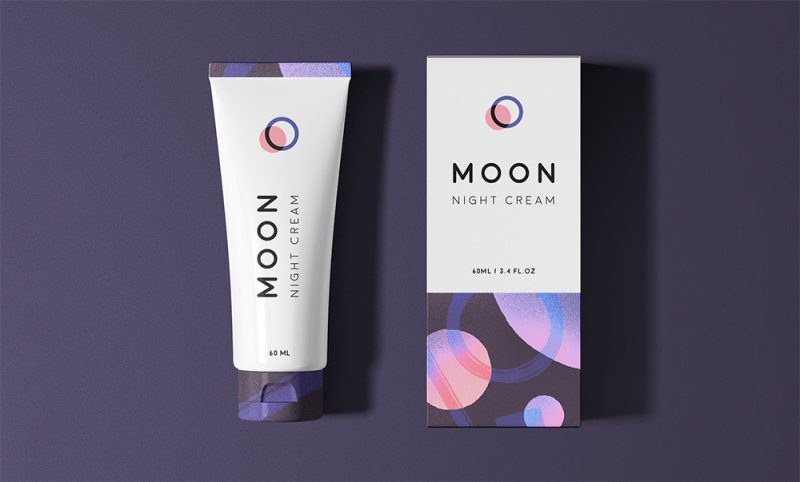 Logo size for printing and merchandise
In print, your logo can appear on everything from signs, t-shirts, mugs, packaging, etc. Although the digital space tends to favor smaller sizes, you can You can see that the size varies greatly on printed media. That's why it's important to gather a list of where logos appear and make sure your logos can adapt to situations as they appear.
Here are some common standard sizes for print and merchandise (be sure to check with your intended printer first):
The standard print size for one cup is 8.5 x 3 inches

American business cards are usually 3.5 x 2 inches

Maximum print area for t-shirts is 14 x 15 inches

Plate size for billboard

US: 27 x 40 inches

UK: The most popular size is Page 48, measuring 6,096 x 3,048 meters

France: Large size is 12 x 8 square meters

The most common envelope sizes are

C4 in Europe is 22.9 cm x 32.4 cm

# 10 envelopes measuring 4 1/8 x 9 inches

Message subject

A4 letter size is 210 × 297 mm

Standard font size is 8.5 x 11 inches

A standard coaster size is 4 x 4 inches
One logo size doesn't fit all

When it comes to sizing your logo, always remember that adaptability is paramount.
Now that you know how to use logos for dimensions, it's time to start your next project. If you are looking for a logo design company for your brand, check out our logo design service !
Malu Design will design the most relevant and professional responsive logo for your industry.