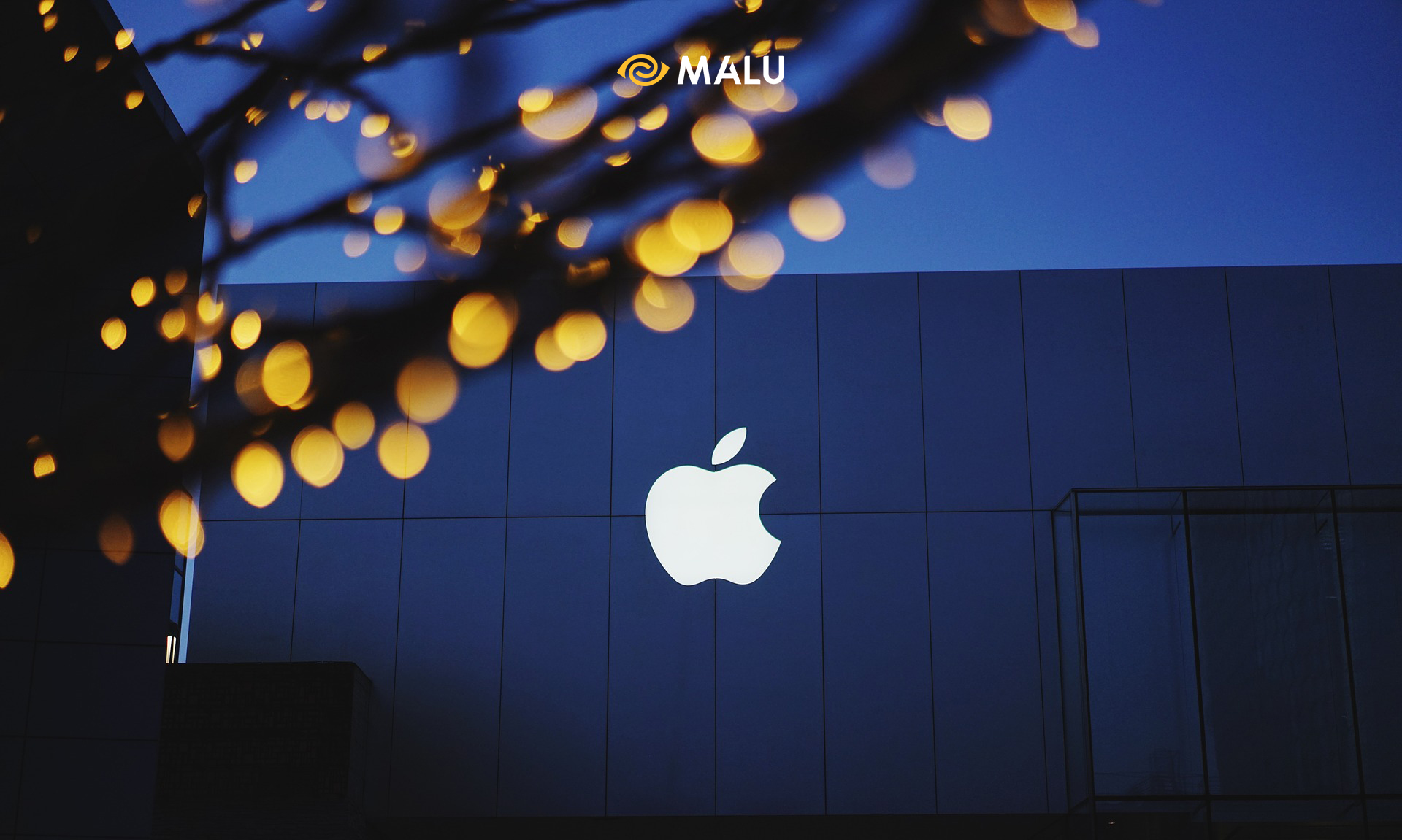 What comes to mind first when you think of a brand? Surely most of us will think of that brand's logo. A strong brand will not be without a unique, recognizable logo.
To learn more about the brand logo, let's continue reading the following article with Malu Design!
What is logo?
There are many definitions surrounding logos, from the legal side to the common sense:
According to Vietnamese law: Logo is a brand symbol with unique fonts, shapes, colors and separate arrangements to create recognition by viewers. At the same time, symbols can be used to identify organizations or other entities in contexts other than economic purposes.
According to Encyclopedia wikipedia: Logo is an abbreviation of logotype which means logo. This is a graphic element combined with a way of expression that helps to form a distinct brand or brand. A logo is also an image representing a company, organization, or a symbolic image of an event, contest, movement or individual.
Simply put, a logo is a symbol that is a combination of words or images or both and colors, used to identify a company, organization, event or individual .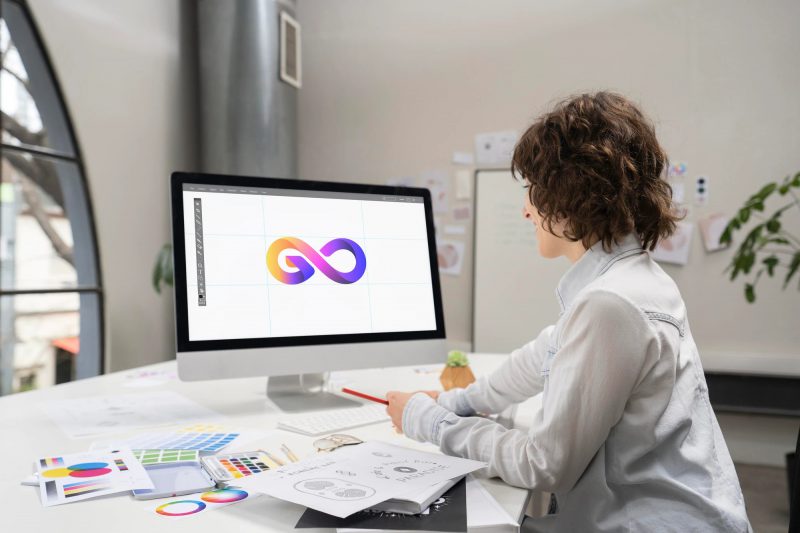 In addition, the logo is not a brand but a symbol for customers to identify the brand and have a strong influence on the market. Through logos, businesses can send messages to customers. The owner of the logo should register the copyright to ensure the uniqueness of the logo.
2. What does the logo represent and what does it mean?
Logo design always requires the unlimited creativity of the designer to create different ideas that are key in the brand, purpose and message that the logo wants to convey. Therefore, a logo design can be said to be simple but extremely complex.
So what does a perfect logo design need to show and how to highlight the meanings? Basically, a logo template needs to show the following elements:
Brand difference: Put yourself in the customer's shoes, no company wants their logo to look like or nearly like another company's logo. The purpose of a logo template is to identify the company, distinguish the company from thousands of other competitors, so distinctiveness is extremely important.
Relating to the products and services the business provides: A logo that shows the field the company operates or even the products and services that the company provides is always a priority because it often helps businesses easily Easily convey your message to your customers.
Describe the personality of the business: A successful logo design not only needs to show information about the product but also needs to show the brand personality and characteristics of the business. Helping businesses create an impression in the eyes of customers right from the first time.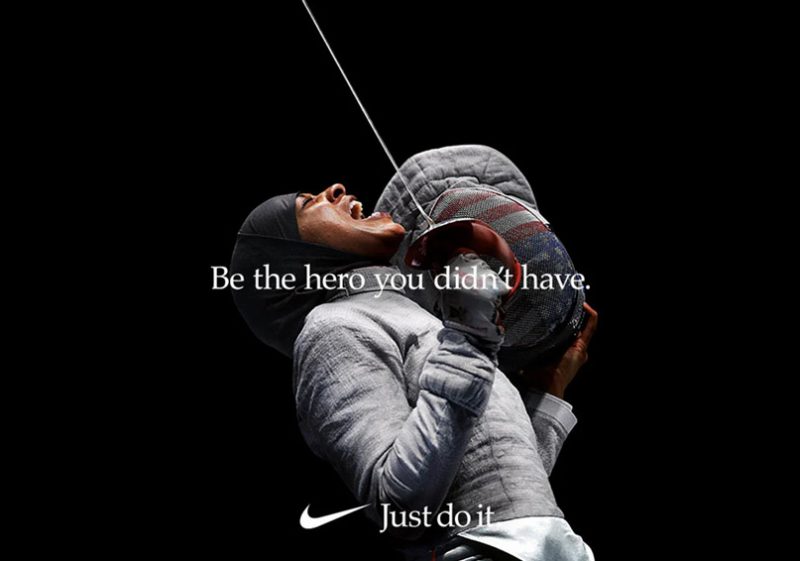 Besides, logo designers can use  shapes or symbols with their own meaning  to convey messages to customers more easily. Some of the symbols used in logo design come with distinct meanings as follows:
Circle : Represents the source of eternal life, rebirth, splendor and brilliance. The message conveyed is preeminent, perfect, bright, creating firm trust in customers.
Triangle : Symbolizes mountains, balance, stability and majesty.
Square : The symbol of the earth, representing sustainability, nourishment and peace
Star : Represents aspirations, dreams towards the future and good things.
Cross : Commonly used in the medical industry, pharmaceuticals represent healing, bringing health.
Human figure : Brings the meaning of discovering new things, reaching for the good in the future.
Animal images : Each animal has its own meaningful symbol, businesses should choose the appropriate animal to convey the meanings and messages expressing the business personality.
Trees, grass, flowers : Symbols of full vitality, beauty, prosperity and development.
Arrows : Reach forward, develop, conquer the future.
Lightning : Expresses the meaning of decisiveness, strength and desire to win.
Clouds : floating, light, delicate and free.
Water waves : Used in logo templates for sea food, tourism, and services, showing flexibility, freshness, quintessence of the sea and spreading.
Heart : Love, care, warmth of the human heart.
Tools and equipment : Shows the field in which the business or organization is doing business and operating.
Shield : Represents shielding, covering, protecting and fighting.
Crown : Brings prestige, class and authority.
"Color is the first message of a product to consumers, and consumers will feel this immediately."
Color has a great influence on consumer psychology because beautifully designed, eye-catching and delicate images will create a sense of security, trust, and enhance the brand's reputation. Nearly 85% of customers consider color the main factor in their purchasing decisions – this number shows the importance of color in branding.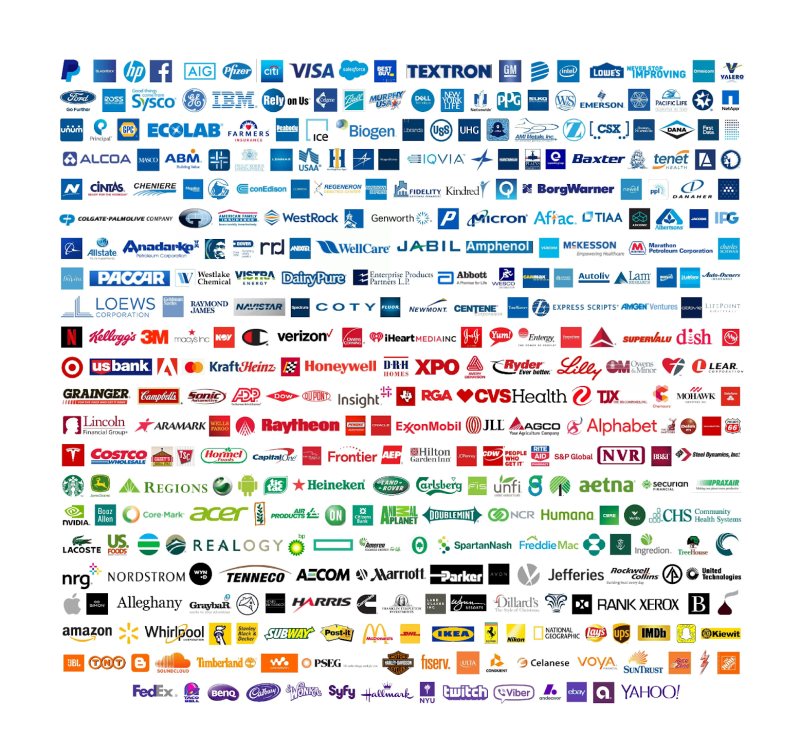 Looking at the logos of 500 Fortune 500 companies (the 500 largest companies in the United States), it can be seen that blue is the color that accounts for the highest percentage. It is easy to see why blue is so trusted. This is a subdued color, a safe yet subtle choice.
Brands that emphasize security – like Finance, Technology, Health or Insurance – blue is the perfect choice.
Red – on the other hand, is a bolder choice for brands. But anyway, this is still the 2nd most popular color. In the Fortune 500 group, there is a strong connection between Food & Beverage – Retail brands with red logos.
>> Color for logo, which color is best for your brand
3. Importance of logo for business
As we can see, all the big and popular brands that we know today have their own logos, like Apple with the half-eaten apple, Nike with the comma symbol, Google with the colorful name line. colors, … all of them are factors that help customers recognize, remember and use the brand's products. Therefore, owning a logo design of your own and your own is extremely important:
Brand awareness
Brand identity is one of the core and important roles of a logo. Logo creates a strong image association with the business to help customers remember the brand when mentioning a certain product or service. For example, famous brands such as Apple, Chanel, Dior, Nike, etc. have brand logos that are so popular that users only need to look at them once to instantly recognize them.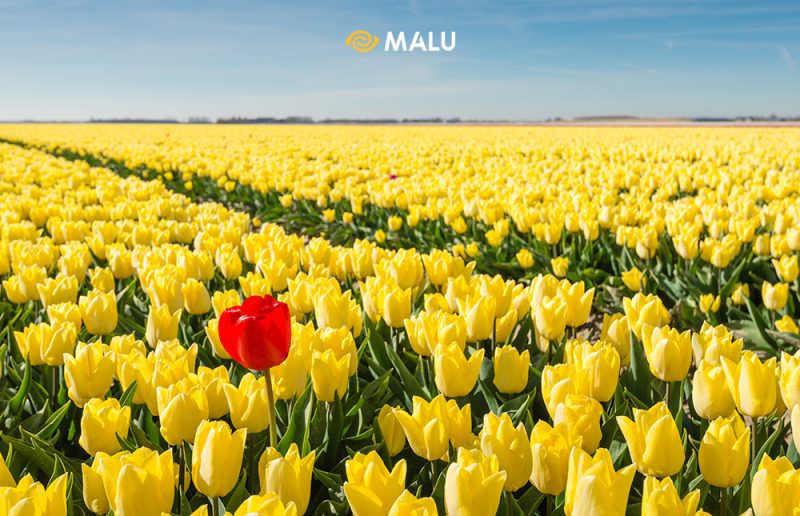 Attract customers
Logos also have the ability to attract and attract customers because of their impressive details and unique symbols. If your logo has high customer attraction, it will leave an impression in the minds of customers and they will choose your company's products and services. Thereby, sales will be more favorable, revenue will also increase.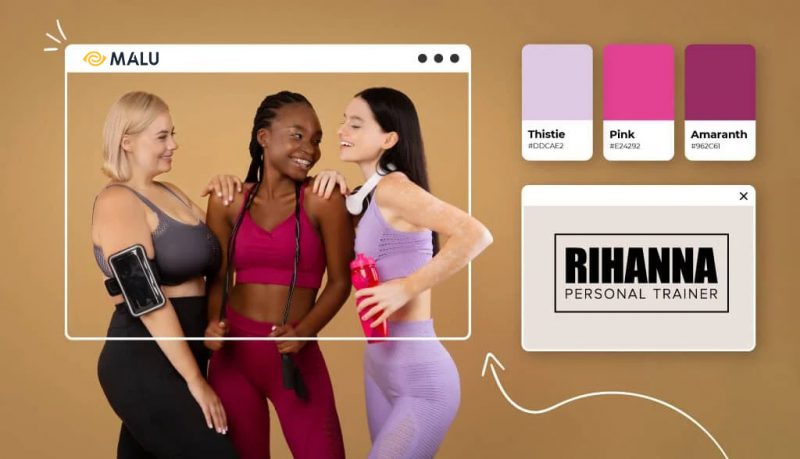 Build brand loyalty
Logo helps businesses build customer loyalty with products from your company. Therefore, the logo needs to be consistent, durable with time and convey the message as well as the goal so that customers only need to look at the logo to be able to trust the product selection.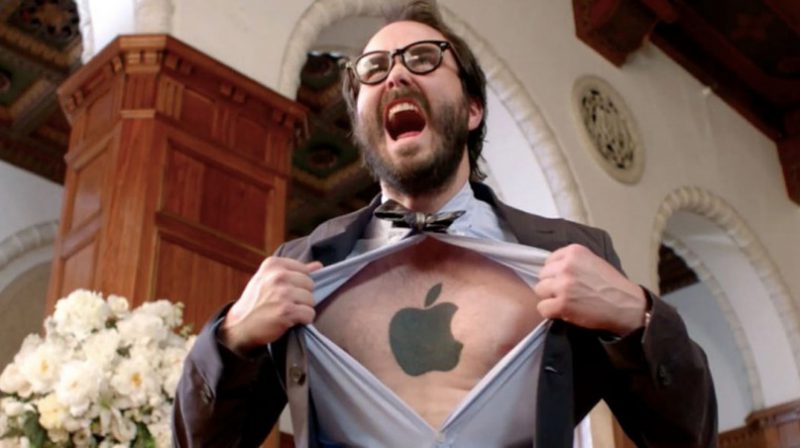 Synchronize, link the brand on all means
Whether in any aspect such as marketing publications, packaging, products, online media, websites, etc., businesses need to synchronize and link logos, images, messages everywhere accessible. customers help advertise the best brand.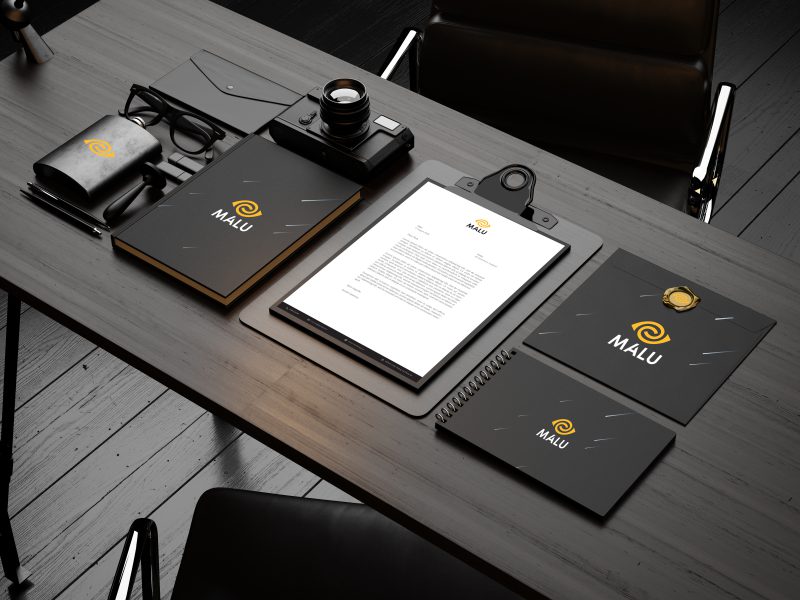 Help the brand compete with other competitors
Logo has the role of helping businesses increase their strong competition with other competitors in the market. Especially in industries such as cosmetics, fashion, functional foods, etc. If a product has a clear logo printed on the package, the probability of consumers choosing the product will be higher.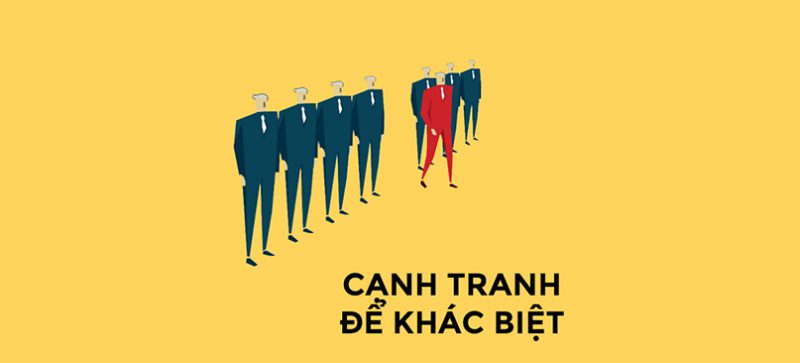 Whether your business is large or small, having a well-designed, meaningful and impressive logo is always the minimum requirement if you want your business to stand firm in the market. Business is a process and requires businesses to have perseverance, perseverance and proper investment. Understanding the role of logos in branding will help businesses know the value of logos so that they know how to properly invest in logo design.
>>> What is Brand? The complete definition of a brand
>>> What is Branding? Branding Strategy "Breakthrough" From Zero
4. How to use the Logo

Website  :  All businesses that own a website use a logo to increase brand awareness and consistency on the online platform. If you are creating a website, it should be noted that the logo must be displayed in a recognizable position for the visitor. Logos are usually placed at the top or footer of a website, left aligned and linked to the homepage of the website.
–  Business card:  When designing a business card, remember that it is like a small keepsake, something for potential customers to keep and remember you. Adding your company logo on a business card will make it easier for customers to keep your brand in mind, and increase the likelihood of coming back to you and your business.
–  Product packaging:  Printing logo on all products and goods of the business is the key to increasing brand recognition. It's also a great way to build trust and loyalty. Imagine someone walking down the street carrying a product with your company's logo, and your brand is advertised for free.
Communicate  with customers:  Your logo should appear in all forms of customer communication including emails, newsletters, campaigns and instant messaging. The logo needs to be easily recognizable to your customers so they can immediately know who they are talking to. This helps strengthen your brand identity and increase your customers' trust in your company.
Social  Media:  Having your logo on social media channels helps to develop brand association presence. Because the feature of social networks is sharing and spreading, you need to take advantage of this, making sure all images posted on your account have the company's brand. This not only applies to posts on Instagram, Facebook, LinkedIn, YouTube but also other platforms like Reddit, Pinterest, Quora, etc.
– Internal communication: In addition to external uses, the logo also serves the purpose of internal communication , promoting company culture . Events such as company-wide presentations, emails or training sessions should always feature the company logo. In addition, the meaning of the logo must be conveyed to all employees to understand.
5. Logo Design Trends
Logos are not immune to trends. Many brands update their logo every 5 years to keep up with new trends. Think about your business's long-term goals before deciding whether to chase these trends. See more information on this year's logo trends .
6. 3 steps of logo design:
Step 1: Market research: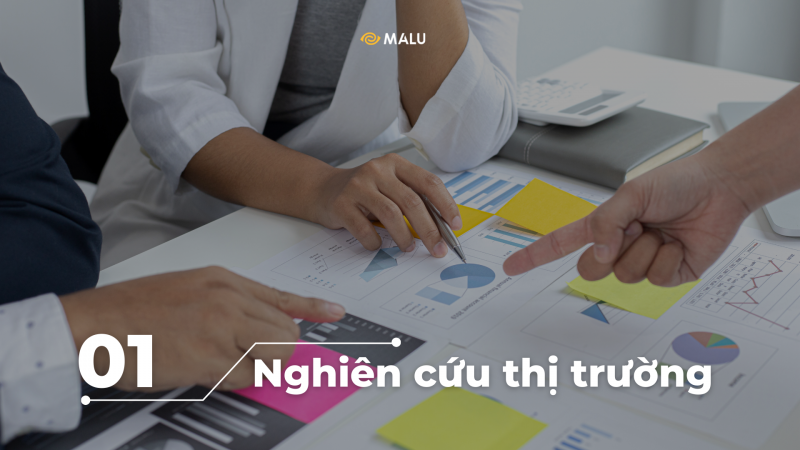 Ask yourself what products the business is trading, who are the customers? What is attractive to them. Don't forget to thoroughly research your competitors, of course. Consider getting creative outside of the box or going with traditional methods.
Step 2: Choose the right type of logo: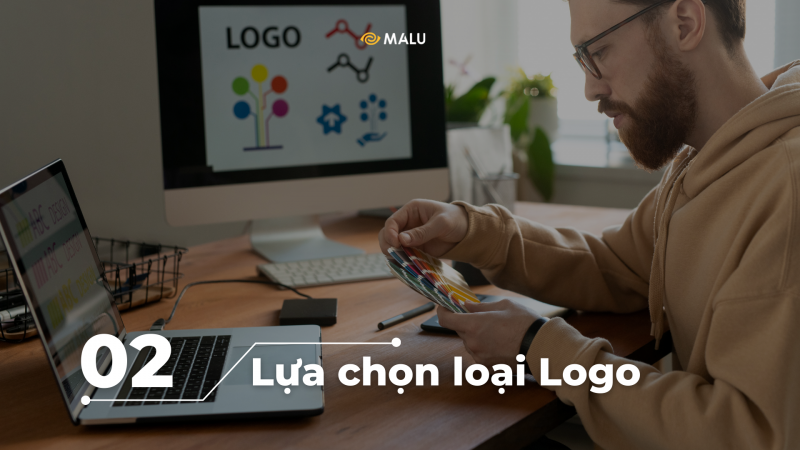 There are two main types of logos:  wordmark  (text form) and  symbol  (symbol).
In the wordmark logo, the brand name is the focus. This type of logo relies heavily on a good typeface and perfect color selection. Iconic logos need to include specific elements and icons that make it easy for customers to recognize the brand.
Read more >>> Logo Types: which type of logo suits your brand best
Step 3: Select the color palette: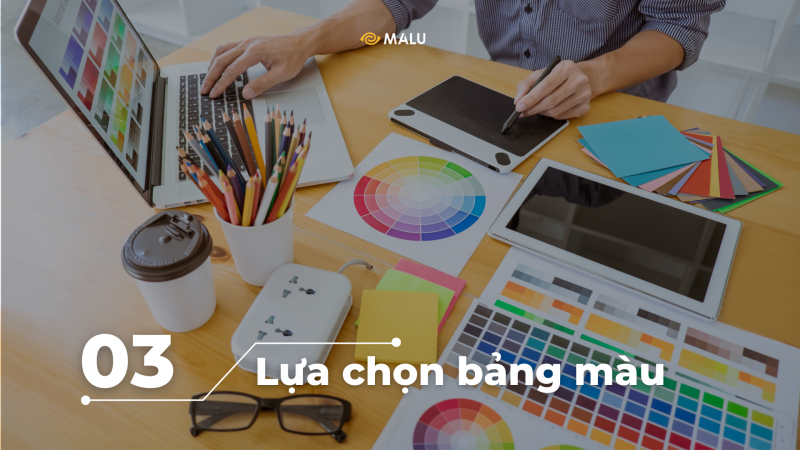 Think about the connection, the message that the brand wants customers to see behind the color. Colors are not only used for logos, but also on websites, business cards, etc.
>>> See more articles:  Logo design process: A guide to professional logo development
Epilogue
Above is all the information about the concept of a logo as well as what the logo represents, the importance of logo design to a business that Malu Design wants to share with you. Hope the above information is helpful.
If you have a need to design a business logo or want to consult about services, please contact us.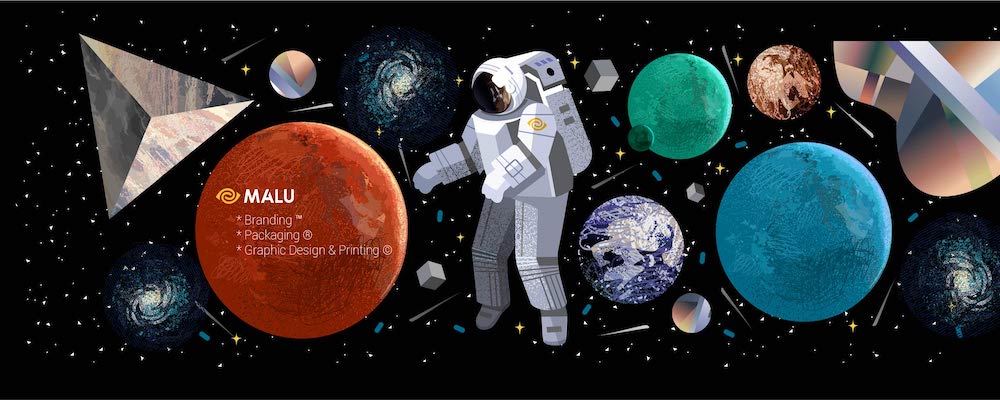 If you are looking for a reputable and experienced unit to be able to design your company's logo and  brand identity system professionally and impressively, then please contact us immediately by phone. 0988 622 991, or leave your information and requirements, Malu Design 's consulting department  will contact you right away to answer all your questions!
————————
Malu Design – Branding Identity Agency
Hotline: 0988 622 991