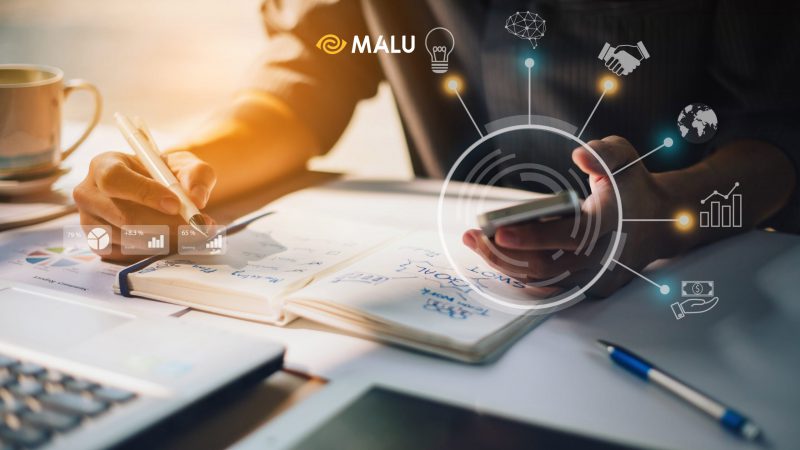 Want to build a digital marketing strategy but don't know where to start? Or are you looking to promote your new products and services, or are you looking for opportunities to expand your brand's reach?
This article will give you specific bullet points to help you understand how to build an effective digital marketing strategy for your online business.
>>>  What is digital marketing? Understand and do Digital Marketing ; 14 Classic Marketing Strategies of the World ; What is Inbound Marketing? How to do Inbound Marketing
Define goals for Digital Marketing strategy
Having a clear goal is the cornerstone of any marketing campaign. That way you can get to-do items from formulating general strategies to specific niche tactics to achieve those goals.
Defining goals from the beginning will help increase creativity and come up with more new ideas.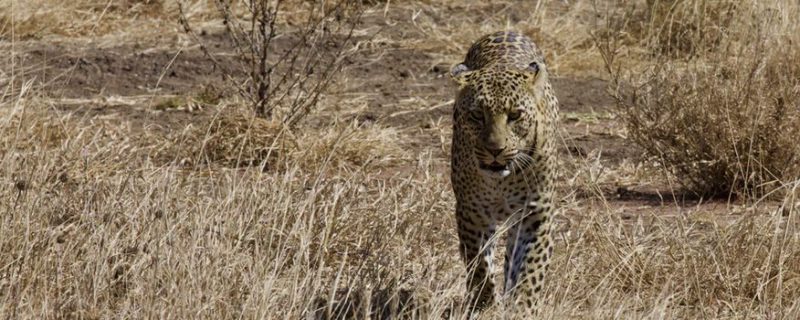 In addition, this is also the best way to optimize conversions from investing in marketing, always ensuring the campaign stays focused throughout. A clear goal is understood by the whole team, will help everyone have a clear connection, for a common benefit and goal.
Campaign goals should be specific, realistic, and measurable.
>>>  15 New Digital Marketing Trends
Do competitor research
"Master yourself, master the enemy."  By understanding the areas in which your competitors are marketing campaigns, you can see what specific audiences they are targeting, what content they will focus on building, and what makes them successful. opponent's attack.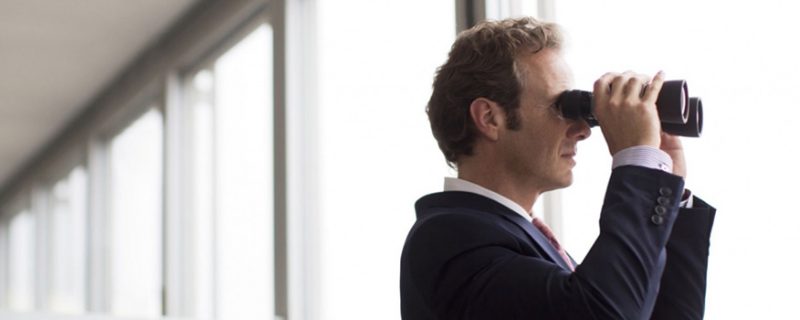 From there, you can position your business where you are in the market, and then continue to come up with specific competitive strategies to create a brand difference.
Clearly identifying the strengths and weaknesses of your competitors will definitely give you an edge in the competition. What areas are they doing well that your business has not really paid attention to? There are many competitor research tools available on the Internet.
8 Steps to build a Digital Marketing strategy
Your digital marketing strategy needs to be carefully built at every step, starting from the target audience, to how to effectively convey the message, and finally the channels of implementation and cost. of the campaign.
Remember, building an effective strategy requires an understanding of the characteristics of different online channels. How they work, how they work together, to maximize the results achieved.
1. Understand your target customers better
To have a successful digital marketing campaign, you need to understand who your target audience is. Maybe you already have specific customer research, but from a campaign perspective, you need to make sure that the content satisfies that audience, and that your message won't be misinterpreted. high interaction.
Take the time to research your target customers, find out where they spend the most time online, and how to reach them in the most effective way.
Use  Customer Journey – Customer Journey Map  to understand and optimize interactions with target customers at touch points.
2. Expand the number of keywords for search engine optimization (SEO)
You need to do effective keyword research for your digital marketing strategy. This will help ensure that the content and information you provide will convey to the right audience.
Expanding the number of keywords will definitely open up more opportunities to reach more potential customers. If you only focus on developing old keywords, you will hardly be able to find more new conversions and grow your website to get more traffic. Expanding the amount of keywords will definitely save you a lot of advertising costs.
3. Focus on developing mobile interface
Nowadays, almost everyone carries their phone-smartphone with them wherever they go. Therefore, mobile marketing becomes an important area for businesses to really invest in.
If the content in your marketing campaign is not mobile-friendly, no matter who your audience is, the chances are high that you will lose a large number of potential customers.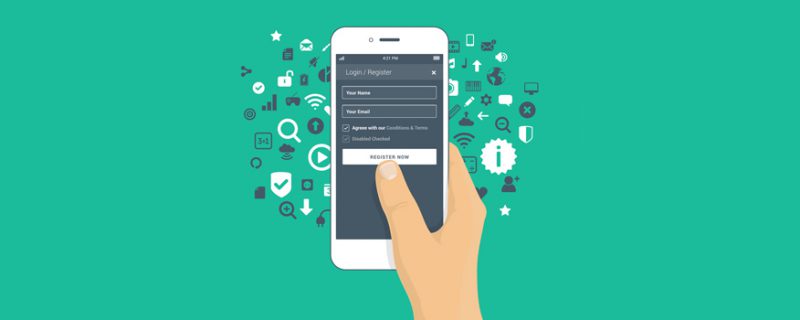 Mobile interface has a direct influence on website development, design, user experience, content development and promotion. Today, almost every business and organization spends a large amount of money on mobile advertising.
4. Make good use of Digital Marketing channels
You must have a website for your business. But in addition, you also need to understand the other options for promoting your business, website, products and services online.
Marketing on social networks:  There is no need to say too much about what social networks like Facebook, Instagram, Twitter, YouTube, TikTok .. bring to users as well as businesses. Remember that optimizing social media channels will significantly increase the number of users interacting with the brand as well as more opportunities to find new customers.
SEO:  This is another digital marketing channel that you need to start working on. Search engines have always shown their power to help brands be known and found more online.
Click Advertising (PPC):   PPC is one of the fastest ways to attract potential customers to your website. It allows you to appear when a user performs a search query for a specific related keyword.
5. Implement a remarketing campaign (remarketing)
Many of our potential customers won't turn into real customers the first time they see us online. Therefore, the importance of remarketing is great in every advertising campaign.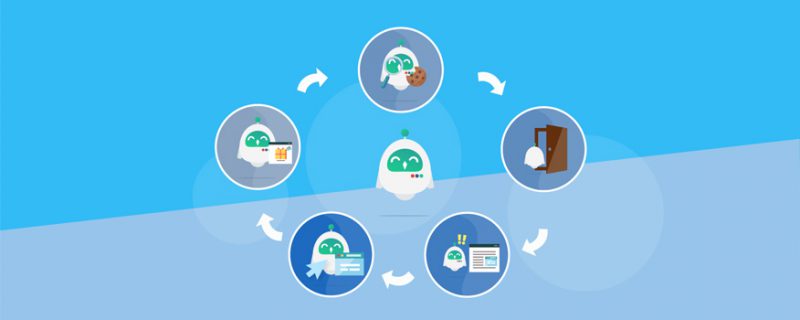 Let customers remember us by constantly reminding them about our brand, so that when they really have a need, your business name will be the first thing they think of.
6. Edit Your CTA
A powerful CTA-call-to-action will pay off immensely with every marketing campaign. A good CTA will help a business attract more customers. CTA can be formed on many different formats (buttons, images, ..)
But make sure you put your CTA in an easy-to-find location, and offer clear benefits that make it hard for customers to "resist" without clicking to give you the action you want. .
>  What are CTAs? 8 types of Call-to-action buttons on websites
7. Develop a plan for Content
Plan your content in the future to attract customers with quality and interesting content templates.
Find out which content format will entice customers to interact and learn about the most: videos, ebooks, infographics, photos, etc. What style and tone of voice are right for your audience?
Building a content plan that fits your target audience will be an important element of your digital marketing strategy.
>>>  9 Steps to build a Content Marketing strategy ; What is Content Marketing?
8. Measure the Effectiveness of Digital Marketing Campaigns
The core task of Digital Marketing strategies is to increase brand awareness and earn more contacts from customers to convert into actual revenue.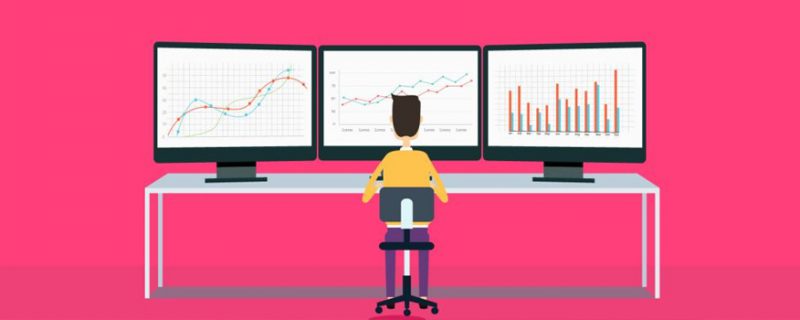 To determine the effectiveness of a campaign, you can break it down into factors such as: actual samples, conversion results, search engine rankings, social media followers, etc.
"From 5-10 years from now, if you don't have an online business, it's best not to do any business anymore" – Bill Gates.
>>> Use  ROI  to measure the effectiveness of your digital marketing campaigns
6 Influential digital marketing campaigns
Digital Marketing campaigns use a variety of formats to keep up with trends and tell compelling stories. Creative themes help businesses' product and brand messages be conveyed powerfully.
Here are 6 very unique examples
1) Politics – New York Times
This campaign appears on a variety of media formats, TV, print, outdoor signage, social media and email marketing.
The promotional clip is a series of emphatic affirmations, starting with "The truth is …-the truth is" including a quote from President Donald Trump: "The truth is the media is dishonest – The truth is the truth. what a dishonest media"
The New York Times aired this ad on TV during the Academy Awards in February, focusing on Liberals who would most easily understand their message. It has created a resounding success, sometimes attracting up to 15 million views since its first airing. It then continued to spread throughout Facebook and Twitter as a viral phenomenon.
This campaign is an excellent example of using events to create a sense of urgency and engage customers.
2) Humor – Gucci
Gucci's March campaign is a perfect example of how keeping up with the latest trends for success. In this campaign, Gucci focuses on increasing brand awareness among younger people than those who can actually pay for their products.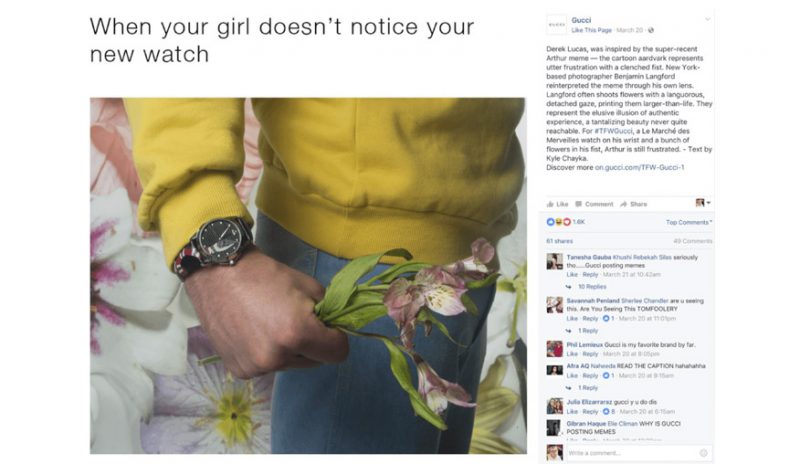 The campaign was run primarily on Instagram, using the hashtag #TFWGucci (That Feeling When Gucci), to attack a mock-up of a Gucci product itself, which also began with the line "that feeling when …"
By capturing memes, Gucci has created a strong viral trend on the Internet, which is directly related to their target customers. These photos get 2 million likes and more than 21000 comments on Instagram. Each post has an average of 67,000 likes and 768 comments.
3) Empowerment – Be The Guy
Be The Match, a non-profit organization on bone marrow donation, has encountered a rather urgent problem that is, they are short of 18-24 year old bone marrow donors.
While other nonprofit marketing campaigns often focus on patient images, this campaign took a completely different approach. They put a picture of a man who could help save lives. The campaign ran on Reddit and Twitch, with promotional banners and supporting gifs.
The campaign's message is aimed at encouraging and cheering rather than emphasizing the emotional elements of viewers. As a result, the organization attracted 17,974 donations from men aged 18-24, a 280% increase. Online traffic increased by 970%, reaching more than 212 million interactions.
4) Instant – Airbnb
Airbnb's idea was to produce a video to show their support to people from different backgrounds with different backgrounds. The ad was broadcast on TV during the US Superbowl, just days after President Trump introduced a ban on entry.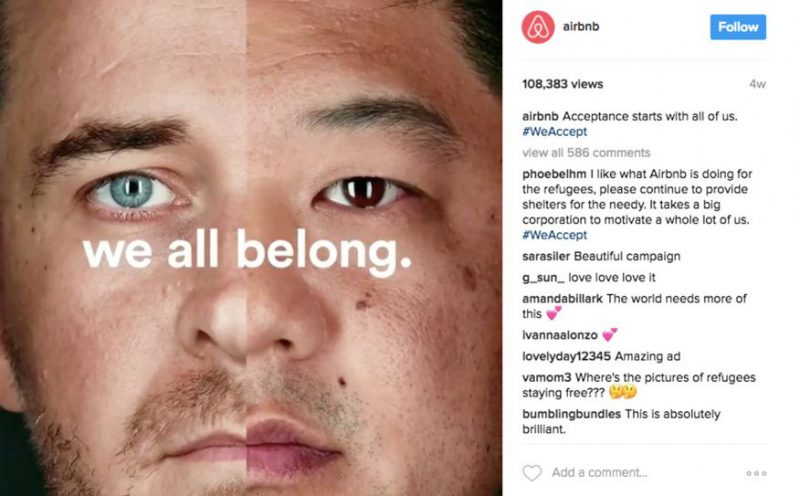 Although politics is a sensitive factor, Airbnb has succeeded in catching up with this hot topic, to increase the awareness of the Airbnb brand. The ad hit 5 million views in its first month on YouTube, and 100,000 views on Instagram.
Hashtags are used by celebrities and politicians such as Joe Montana-American football legend, David Miliband-former secretary of labor, as well as former secretary of state John Kerry.
5) Understanding – Worldwide Breast Cancer
With the hashtag #KnowYourLemons, this digital marketing campaign is designed to help people recognize the signs of breast cancer on Facebook. Thereby realizing the effectiveness of daily use of lemon can solve the symptoms of breast cancer.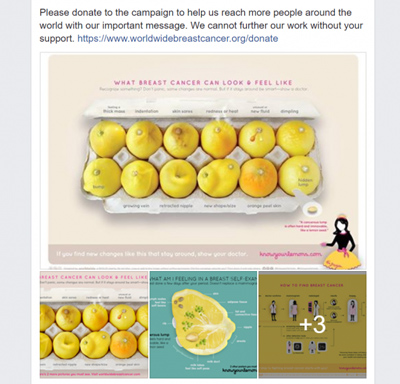 The ad also says that the lump is not the only sign of this woman's cancer. Visually, the campaign brought together 12 completely different signs of the disease, as well as using humor to offer content to help women overcome the fear of checking their breasts every day.
In February, the campaign reached 7.3 million people with just 3 Facebook posts.
6) Multichannel and Virtual Reality – Ted Baker
Ted Baker uses an omnichannel approach to refresh the brand and create a compelling appeal for their followers. They did this by producing a sitcom called 'Keeping up with the Bakers', which played through Instagram stories for eight days.

The sitcom tells the story of the Baker family, with creative and very engaging content. 55% of Americans aged 18-29 use Instagram, and 28% aged 30-49, Ted Baker has created a great success by attracting a young audience through this film. The trailer alone has been viewed by more than 1.9 million people and 19,000 likes on social media.
Applying the platform of 360-degree video technology and virtual reality, viewers can directly participate in the world of Baker's character.
What we can learn through the above digital marketing campaigns is that understanding your audience as well as keeping up with the latest trends will give you more opportunities to develop your brand.
In addition, these campaigns are sure to leave positive emotions in viewers when touching their hearts and minds, encouraging them to interact, share and take action.