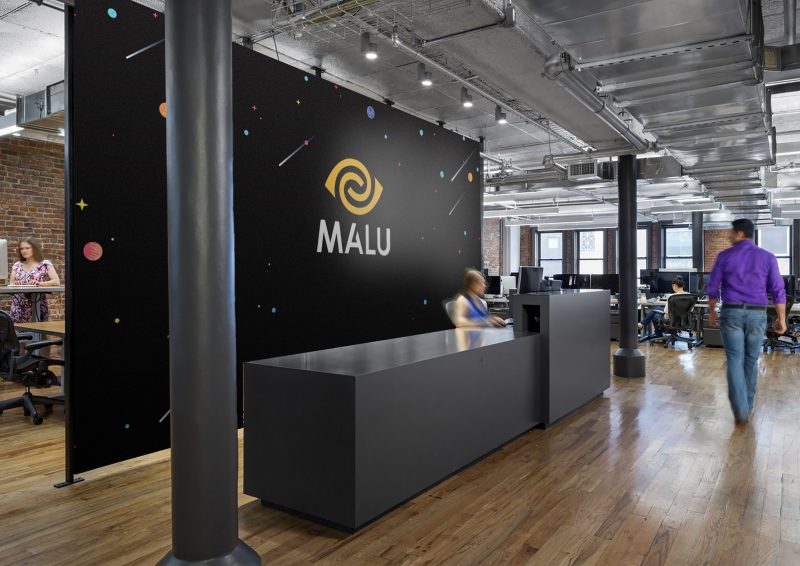 When it comes to the concept of Agency in Marketing activities, many businesses are still unfamiliar and appear apprehensive. Partly because businesses (mostly small and medium sized companies) often focus on sales and consider marketing as a secondary, complementary job only.
This article Malu will explain to you what an agency is, its functions, roles and benefits that agencies bring to businesses in Vietnam.
What is an agency?
Marketing agencies are known as consulting businesses, providing marketing solutions and services for other businesses, to help them build and develop their brands, as well as media promotion activities. for the product/service that the client business is providing.
Agency is also a collection of well-trained marketing professionals, promising to bring the greatest marketing effect to customers.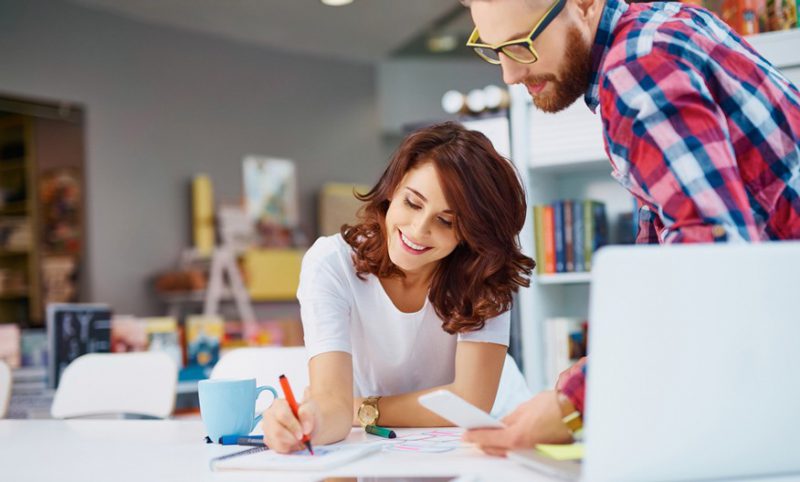 According to normal processes, the Agency often advises and provides a variety of professional marketing solutions for units that do not have staff, or do not have much knowledge to deploy. The following article will give you the most overview of the agency, and the activities of this business model.
>>>  How to write Proposal in Marketing of Agency
Functions of an Agency in Marketing
Agency can provide many useful marketing solutions to help businesses develop their brands. The services that the agency provides can span many fields, from web design, advertising on social networking platforms, web videos, advertising on mass media, consulting solutions, Brand development,  PR , marketing campaign management,  email marketing ,  TVC  and more.
Not stopping there, businesses can completely order a full service package, so that agencies can take care of all activities from A to Z in a big marketing campaign.

Currently, many businesses often feel hesitant to ask for services from the Agency. However, most of the major agencies have been building a very wide relationship in the industry. They can easily contact major newspapers, famous TV stations, have effective communication methods to maximize the marketing effectiveness of your business campaign.
>>>  What is Insight? Determine Customer Insight
Classification of Agency models:
Agencies often choose for themselves a niche, providing specialized services, in a certain field. These can be mentioned as:
1. Advertising Agency
Agencies providing advertising services are the place where the most creative people gather. They provide an overall blueprint regarding advertising solutions, set it up and develop it into a successful campaign.
The media channels used by the agency to spread the campaign range from print, magazine, and radio to television and social media. Basically, the goal of advertising agencies is to spread your ad campaign to the widest possible audience.
2. Brand Agency
Branding is always the first step in every business. As an entrepreneur builds their empire, they need a unique, beautiful, and meaningful brand identity. Brand agency is the place that the other business needs to visit to achieve their goals.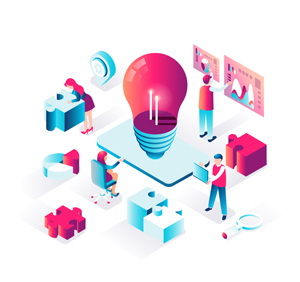 The work of a brand agency starts from surveying target customers to identify their needs and desires. Then, they come up with a specific plan for the business name, logo, and brand identity; and carry out the design and implementation of specific work. A lot of creative logos are born from brand agencies, like FedEx or Google.
3. Graphic design agency
Graphic design agencies, as their name suggests, play a very important role in transforming specific messages of client businesses into more vivid and visual content.
Of course, the function of graphic designers is not only limited to designing logos, they also participate in designing advertising publications and designing packages for corporate clients.
4. Digital marketing
Digital marketing agency will provide businesses with solutions to reach and communicate to customers using digital media channels such as social networks, search engines, etc. These businesses can build and web design, in order to attract the attention of potential customers of customer businesses.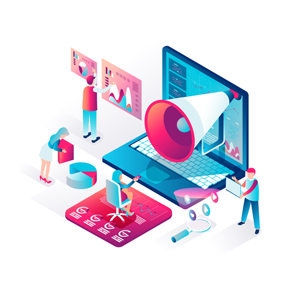 In addition to web design, digital marketing agencies also provide solutions to optimize SEO, SEM and email marketing for businesses.
>>>  What is SEM? Why do SEM in the Digital Age?
5. Market Research agency
These agencies specialize in conducting market research and surveys, in order to understand the needs and desires of their clients. Surveys can be built in the form of a questionnaire (many questions) with a large number of samples, asking customers directly (interview format), poll survey (answering yes/no questions with the number of samples) big).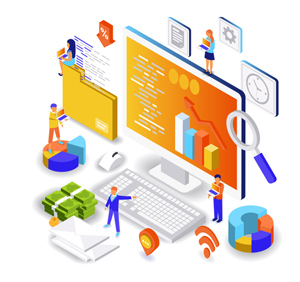 6. Media agency
Media agencies often work in collaboration with other marketing agencies, specifically the advertising agency, to choose the most suitable ad placement for client businesses, helping them achieve the best communication effect. .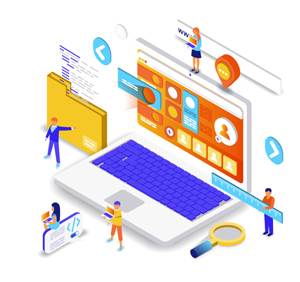 For example, a media agency will contact a partner to find advertising placements in print newspapers, magazines, etc. The search for this position depends on the habits of the target customer, as well as building a strategy  . marketing strategy  of the client's business.
7. Print agency
Have you heard of printing brand logos on T-shirts, print media design publications as well as on accessories, other business gifts?
That's what print agencies do on a daily basis. Print agencies must balance three aspects when providing services to businesses: budget, product quality after printing, and meeting deadlines.
8. Public Relations (PR)
PR, or public relations is the activity to maintain the brand image in the eyes of the public. At the same time, PR agencies carry out activities to convey information from businesses,  solve communication crises  , and receive, process and manage public feedback about the brand of the client's business. .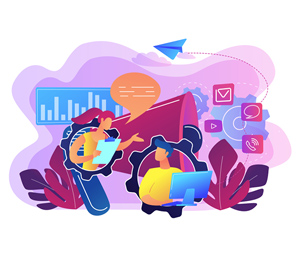 9. Social media
The goal of a social media agency is to maximize the reach of young users across social media platforms such as Facebook, Twitter, YouTube, Instagram and more.
10. Web designing agency
The web design agency is responsible for building and developing the website owned by the client's business, making it more attractive, user-friendly, cross-platform support, and other considerations in mind. such as access time, efficiency, etc.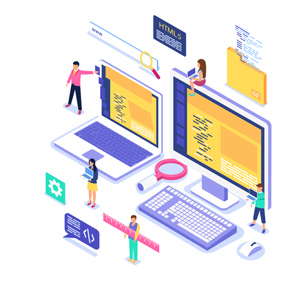 This agency often cooperates and associates with other marketing agencies such as digital marketing agency, or social media agency.
Choosing the right marketing agency for businesses depends a lot on their budget and marketing strategy. Professional advice will help businesses find the "right disease" and have a reasonable repair solution.
What are the benefits of using agency services?
Here are some of the key benefits to why you should choose to work with agencies:
1. Agency not only provide professional services
Yes, marketing agencies do much more than that. Their professional skills can make the business' marketing campaigns optimized, converting them into real revenue.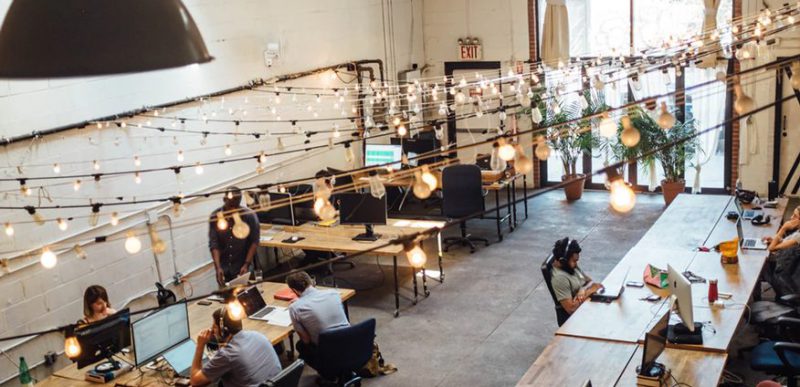 They have enough resources, relationships and in-depth market knowledge (which is always moving and changing) to save time, costs, and reach the customers your business always wants. .
2. Profit is the core goal
The goal of any marketer when implementing marketing activities is to optimize profits for businesses, which is also the goal that agencies aim for when deploying and applying service packages to client businesses. row.
They are willing to use their long-term relationships and professional working skills to save every cost and resource for your business.
3. Access to the most advanced technologies to analyze market data
Marketing departments in businesses often face a lot of technological difficulties to collect and analyze market data. In addition, businesses, despite having enough costs and resources, they also face many challenges in choosing the right tools and data access methods.
Now, businesses can completely solve the problem through agencies that specialize in this field.
4. Reduce the burden on the in-house marketing staff
Due to cost requirements, businesses may require human resources in the marketing department to take on many different jobs. The use of professional resources from outside will reduce the burden on the human resources in the enterprise.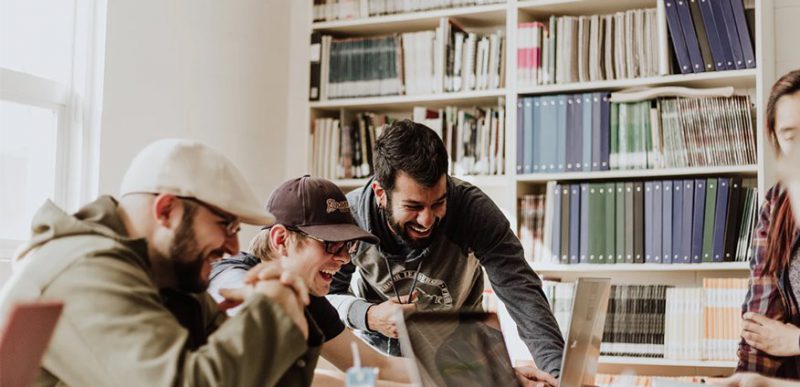 In many cases, the cost and time that businesses spend when hiring external human resources is sometimes less than entrusting those tasks to internal staff.
5. Save time and cost
This has been mentioned many times in the benefits above: Hiring experienced, professional people who have built a strong network of relationships can save businesses a lot of money. and large time, much more than taking advantage of available marketing human resources.
6. Take advantage of the latest marketing trends
Learning is an ongoing process. Only by regularly working and being exposed to the latest trends can we keep up to date with the most advanced technologies, the most prominent trends and trends in the world.
This is true in the case of marketing agencies, who are constantly exposed to new media campaigns, constantly updating with advanced technologies in the process.
Above are the reasons why your business should use marketing services from professional agencies. Hopefully the above information will give you a more specific view of marketing agencies and the benefits that these businesses bring to your company's marketing activities.
Learn more about Marketing knowledge   at  Malu .