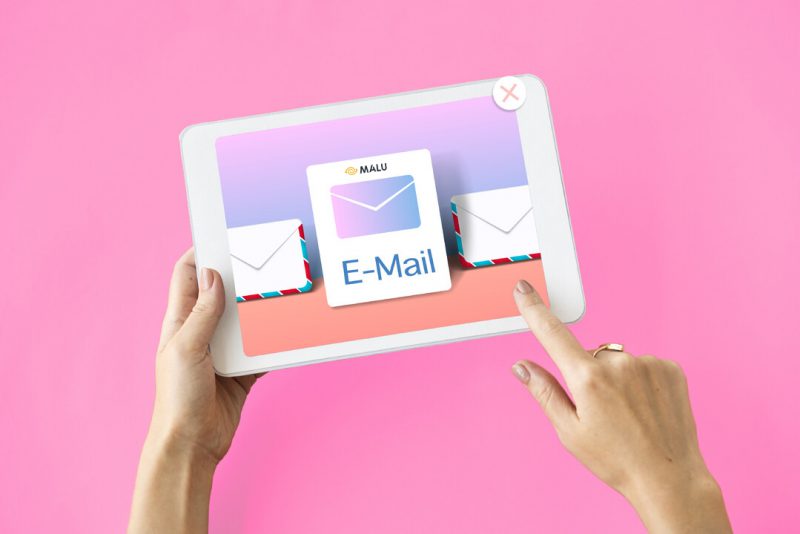 As you know, Email marketing is considered an effective campaign for businesses to reach customers. Not stopping at interacting and retaining old customers, Email marketing is also an effective advertising tool for products, services, and promotions to potential customers. With reasonable advertising costs and effective levels, email marketing has become an effective way for advertisers.
For marketers, Email marketing must be no stranger, but for those of you who have just joined the advertising community, it seems to be quite new. To help you have a more objective view of this advertising tool, today Malu Design will share What is email marketing? How to build effective email marketing  through the article below, follow along now!
 What is email marketing?
Email marketing is simply understood as a form of using email to promote any product or service. But recently, a newer definition of email marketing has emerged that is building relationships with target customers.
Email marketing is a small channel in the overall marketing on the internet environment, including forms of sending emails through websites, social networks, blogs, etc.
But overusing email can instantly turn your brand into a genuine spammer, annoying your target customers, and that's when you're doing it wrong in your email marketing.
The main purpose of email marketing is for businesses to interact with their customers with specific marketing messages.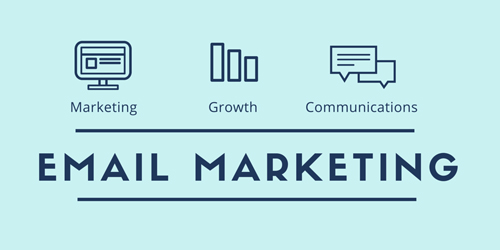 What are the most used types of email marketing?
Email sale
This is the type of Email Marketing that is being used most by businesses. Email Sale is a form of direct sales, which uses email as a means to communicate and reach out to customers. This type of Email Sale has the purpose of introducing products and services to potential customers.
Businesses use Email Sales as a direct sales tool with the aim of increasing sales or converting potential customers into real customers.
For example: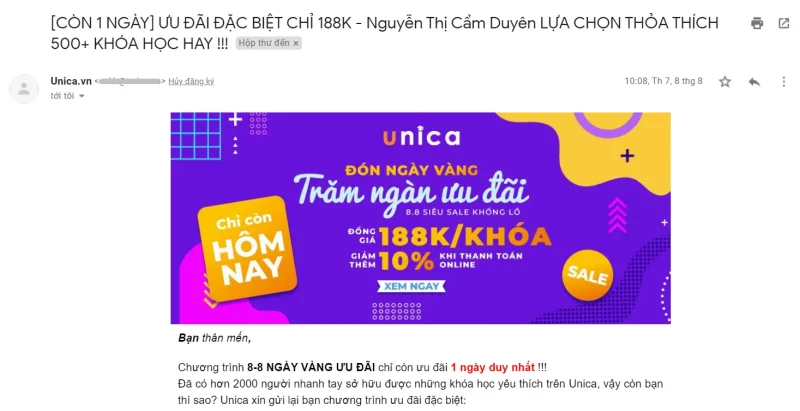 When to use Email Sales effectively:
Want to increase revenue:  The main purpose of Email Sale is to promote business activities, turn potential customers into real customers. Therefore, when you want to increase sales, using Email Sale is a suitable choice.
Promotion of promotions:  Promotions are always associated with the purpose of selling more products, Email Sale will help you convey information in the most vivid way about promotions and upcoming promotional events. go out.
When launching new products:  When your business launches new products, in addition to introducing, Marketing and selling through traditional forms such as newspapers, radio, television, etc., you can use Email Sale. as a simple and effective form to introduce and offer products to target customers in the most clear and detailed way.
Transactional email
Transactional email is the type of email sent to customers when they make a successful transaction at the business. The content of the emails will often instruct the customer to purchase the product, complete the service or confirm the transaction has been made with the sender. For example: order confirmation, order status, electronic receipt, etc.
For example: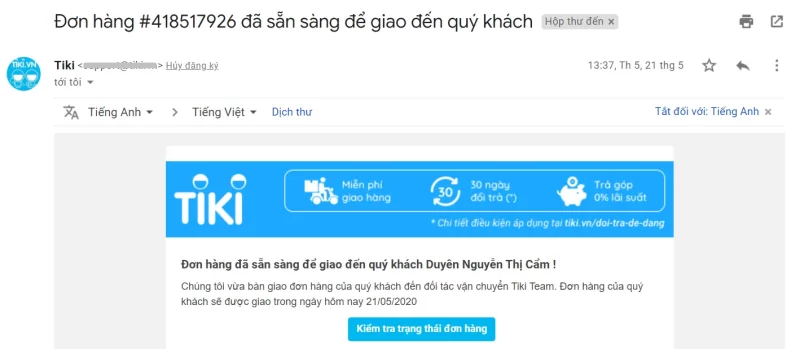 Here are some tips for you to create effective transactional emails:
Email Subject:  This is the first step to creating a transactional email campaign. The email subject line should be related to the content you intend to send to the customer, the title should be as short as possible, preferably 60-70 characters long.
Personalize emails:  Use this to increase email click and open rates. If possible, you should collect more customer information to come up with better personalization tactics. For example, adding how to use the product or how to preserve the product in the email …
– Choose the right time:  Make sure transactional emails are sent at the right time. For example, confirmation emails should be sent immediately after the user purchases the product. Feedback emails must be sent within a day or two of delivery confirmation.
– Optimize on mobile devices:  When designing emails, do not forget to optimize emails to fit the screen of mobile devices. Make sure to optimize every aspect of the design, from the content to the spacing, so that users can view the email without clutter or discomfort.
Welcome email
Welcome email is the first email that businesses send to customers after they register on the website with the desire to receive information about products, services or promotions. A welcome email usually includes a thank you for registering the service, a password when registering to use it, a link to the company website, an email address to answer questions, how to unsubscribe or instructions. Update user information.
This is considered the first step in the journey of establishing business trust with customers, statistics show that welcome email is the type of Email Marketing with the highest open rate of users.
For example: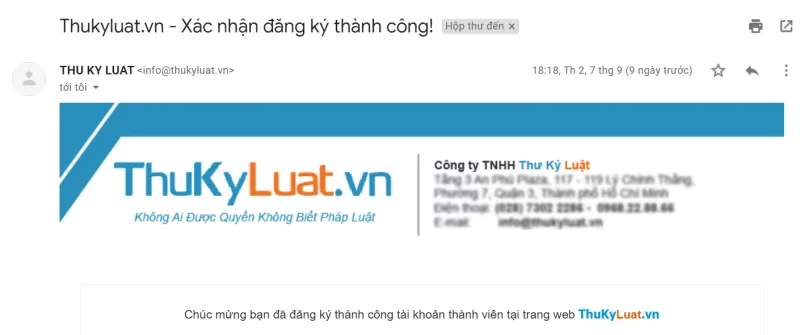 Here are some notes to master to build a successful Welcome Email:
Synchronization : Welcome emails should be in sync with subsequent emails in form and wording. Do not make it inconsistent with the campaign you are implementing, this will make customers unable to trust the reputation, as well as the quality and products of the business.
Always be reminded of the benefits of business email:  Show your customers how tracking those emails will increase their benefits.
Include promotions and gifts:  One of the factors that motivates customers to take action is promotions and accompanying gifts. Therefore, don't just send a regular Welcome Email, give customers the opportunity to receive gifts, promotions or a chance to withdraw prizes if they visit the website, etc. promotions, which will stimulate customers to act immediately.
Calculate the number of emails sent to customers:  Do not send emails bluff, most likely customers will see as Spam and feel uncomfortable when receiving mail. After sending 3 welcome emails as follows, you need to determine if the customer wants to continue to receive mail or not:
First email: Confirm subscription and how long the customer wants to receive the next email.

The second email: Will create an opportunity for customers to realize how much information they need.

The third email: You should skillfully collect opinions from customers to see if they still want to receive information from the business or not or the business needs to add more information. 

. 

.
Email newsletter
Email newsletter or email newsletter is a form of using email to send to customers to communicate about products, promote image promotion and sales. Customers who receive newsletters are those who actively provide their information and emails to businesses, mainly singup from the website. Therefore, email newsletter has gained a certain interest of customers for the brand, but, that is also the challenge when producing email newsletter content, it is necessary to meet customers' expectations of receiving news. .
For example: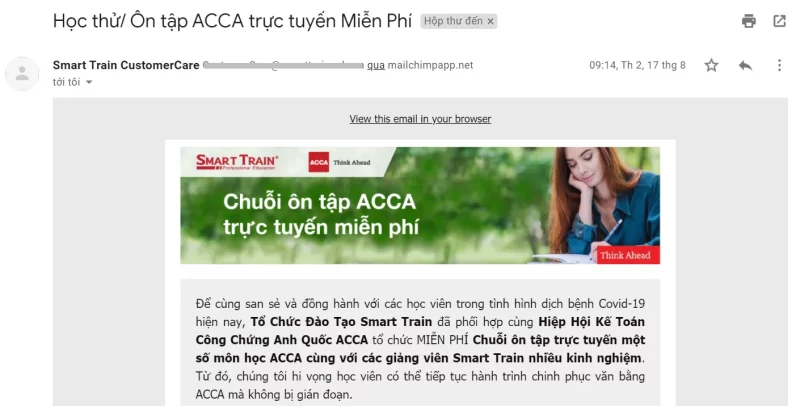 Tips on how to write a newsletter:
Useful and engaging content : If the content simply talks about the product or service, what will be boring for customers. You need to build a good enough and attractive message before conveying to customers information about your product.
For example, customers who have a passion for fragrances are willing to provide their email to businesses with the desire to know about promotions and follow up on upcoming fragrance lines. If every day they keep receiving 2-3 emails with the same content "please buy" will make them feel tired instead of eager to receive mail from the website as expected. Instead, send them newsletters with more useful information such as: information on the most awaited perfume samples, how to choose fragrances for different events, how to choose perfumes according to personal preferences. properties, how to distinguish real and fake perfumes, etc. By conveying their own, minimize the advertising of products and integrate a lot of useful information so that customers feel happier when receiving them. mail, or at least they allow you to continue sending emails to stay connected with the brand.
The mail theme is always innovative and creative : A mail theme with a new and unique style will attract customers to click to see the details of the mail's content. If all your emails have the same subject, users will quickly get bored and lose interest in your products and services.
Design a better interface:  This is one of the important elements to create a unique template newsletter. The blank or short footer will make the website not lively and beautiful. Footer is also a suitable location for Marketers to take advantage of additional information such as: Contacts, policies, addresses of social networking sites, or even an introduction to ongoing events or offers.
Research and schedule mailings:  Scheduling email newsletters regularly and in a methodical manner will help make receiving and reading mail a habit of customers, helping your brand keep faith in mind. them, increase coverage and reach more potential customers.
How to have an effective Email Marketing campaign?
Question:  How many of you signed up for a free trial of a certain software, but then unfollowed immediately after receiving a marketing email?
Almost everyone has done this at least once. The main reason is that maybe mail marketing is so bad that by default the other software is not good either. For software companies, this is a thorny problem. Email is the lifeblood of many software vendors, so losing subscribers will make reaching your sales goals a long way off.
Understanding and Doing Digital Marketing – What is Digital Marketing?
What is marketing mix? Marketing Concepts 4Ps, 7Ps and 4Cs
Let's take a look at 3 factors to help increase the effectiveness of your Email Marketing here:
1. Email subject lines need to be clear and concise
Recipients know what they're about to read in the email, so don't worry if the subject line doesn't include all the information in the body. It creates an expectation in the customer that you will give them what you say. Let email marketing really be what it is, nothing more, nothing less.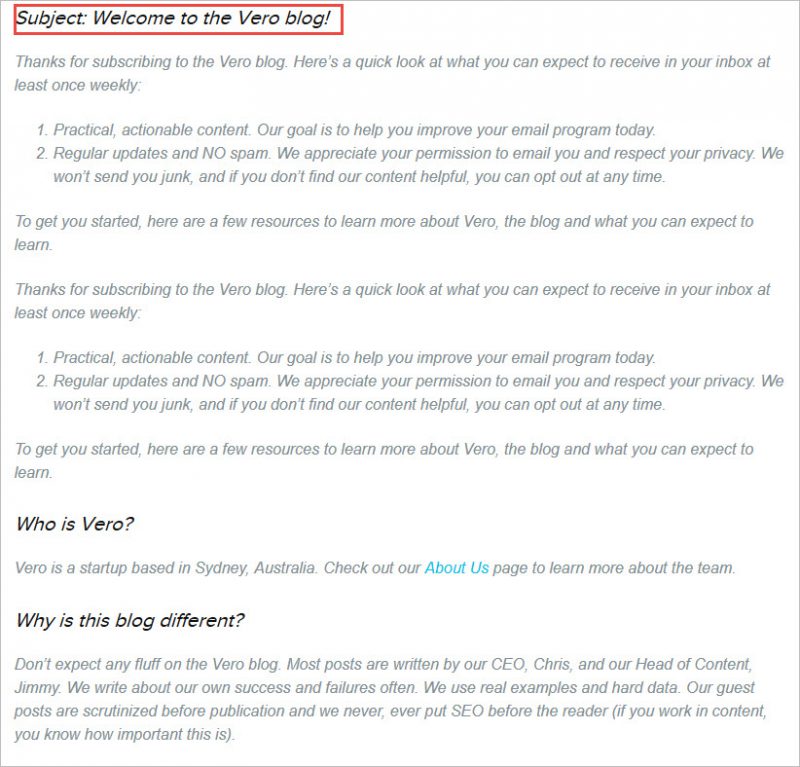 For example, "Welcome to [company name]".
Example:  Vero is a company specializing in providing Email Marketing software. This company has done exactly the above with Emails sent to customers after subscribing to their blog. The title is: "Welcome to the Vero blog". Recipients are reminded of the page they signed up for (information from the blog), where it came from (Vero) and here is the first Email from Vero (the word "Welcome/Welcome" is a sign of that)
2. Call to Action (CTA = Call To Action) messages throughout the Email
A lot of email marketing just repeats information or contains too many links that make readers stop right after the first few lines.
Try including a single call to action in your email.
Next time, try giving the reader a link to log into their new account, or a reminder message about a feature that solves the problem they're interested in. If not, keep it as simple as possible.
Example: Vero
You may have noticed that Vero's welcome email goes against this point and has more than 1 CTA in it. But they are so simple that the reader can choose to read or ignore them.
The first CTA contains a link to Vero's About Us page. It is the page that is linked to, so the reader has the choice to view the page or continue reading.
The second CTA has a list of blog posts. They continue to quote in a simple way, and the reader can still read them immediately or for another time.
– The third and final CTA is a set of email addresses that receive feedback from customers when they have a request to answer.
There are 3 CTAs in 1 email, but they are all extremely simple. This is the key you need to keep in mind when doing email marketing.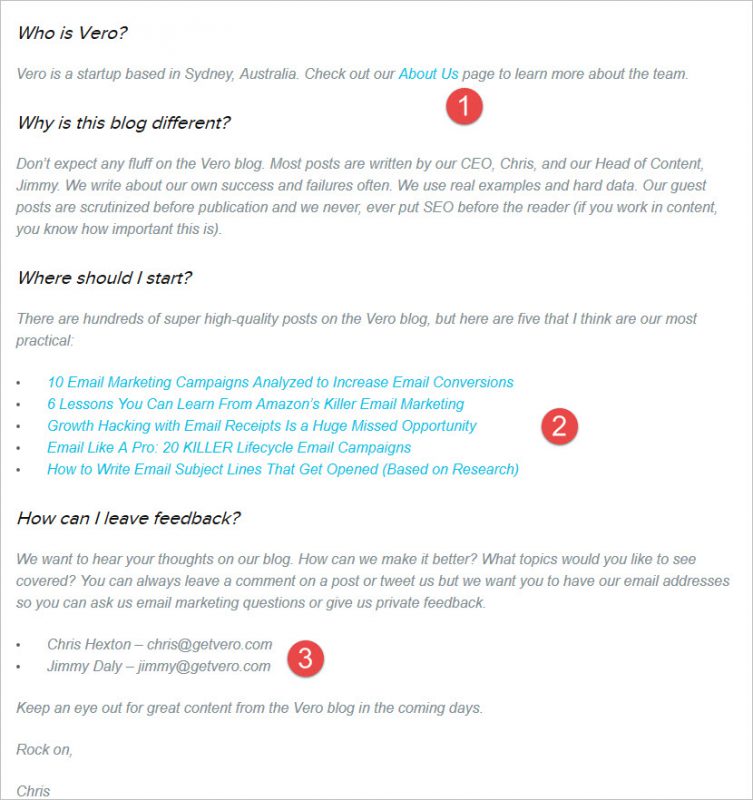 Example: Tictail
Below we give a better example of a CTA in an email marketing. We will take a look at Tictail – a company that provides e-commerce software solutions. Once registered, readers are immediately invited to visit their dashboard. Very simple and clean, with a beautiful interface that attracts users to click.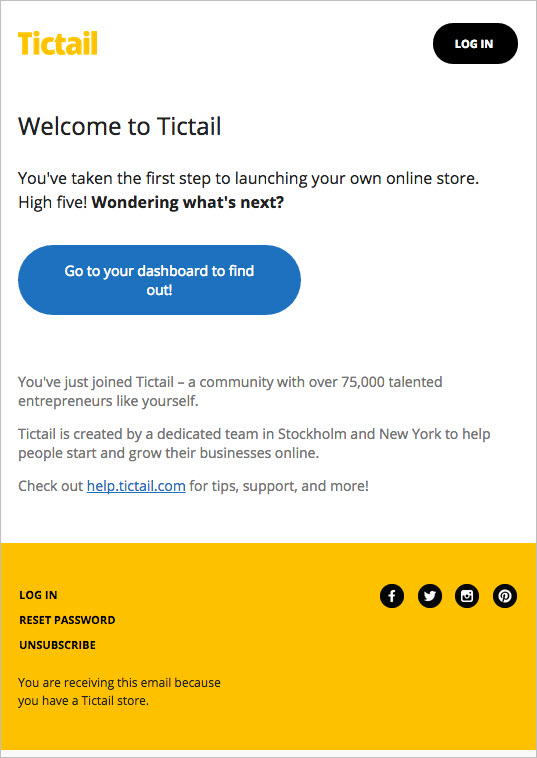 3. Image and feeling create unity
To avoid being sent to the spam box, you need to pay close attention to creating marketing emails so that they do not look like spam. However, that doesn't mean you should ignore existing brand ethos so that recipients won't know where you're from and why you're in their inbox.
Things to pay attention to:  Colors ,  logos ,  fonts ,  company names … All must reflect what is on your website.
Example: Buffer
Buffer did a great job with email marketing and its use of logos, fonts, and colors.
Here is Buffer's main website: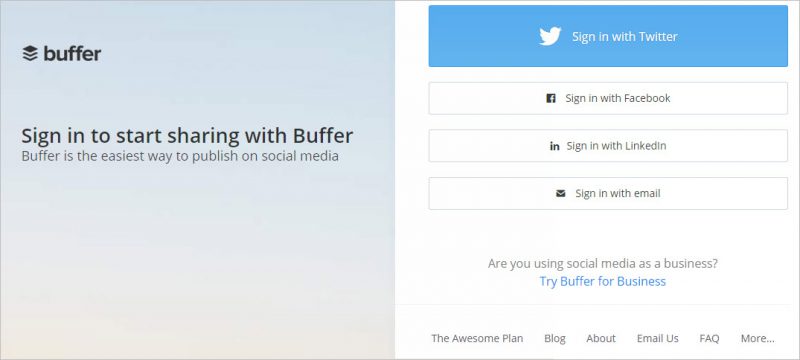 And here is the email marketing: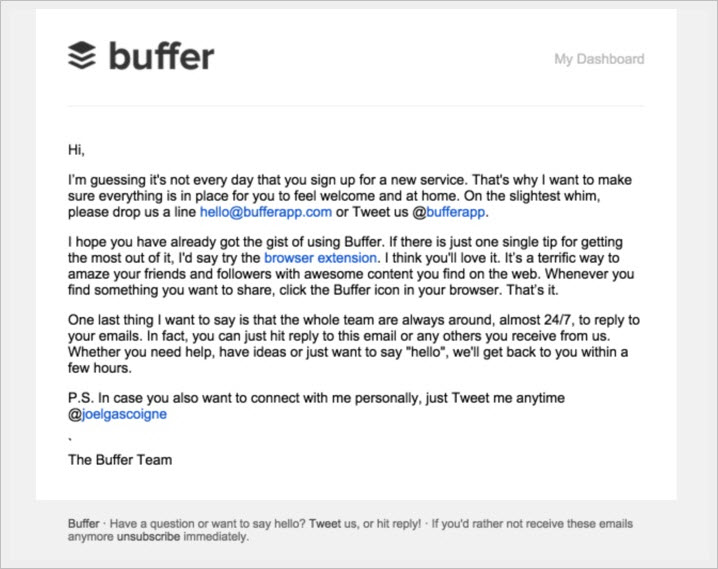 Example: Shopify
Shopify's welcome email is similar to Buffer, also written in a similar tone when they speak to an audience, specifically here business owners.
Here is their main website: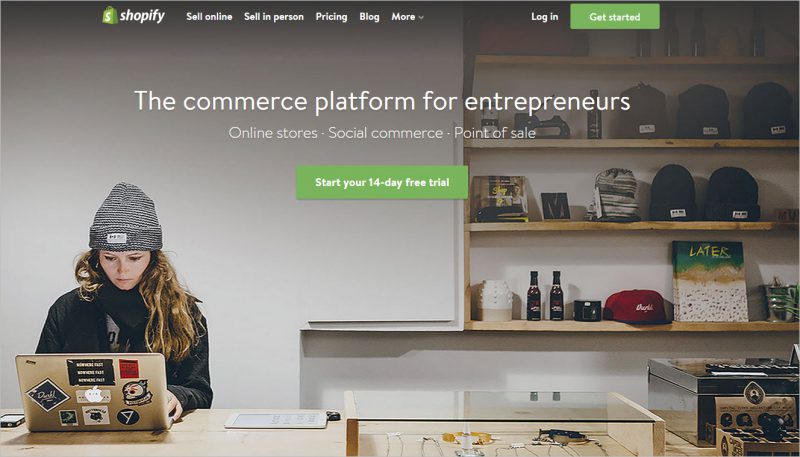 And here is the welcome email: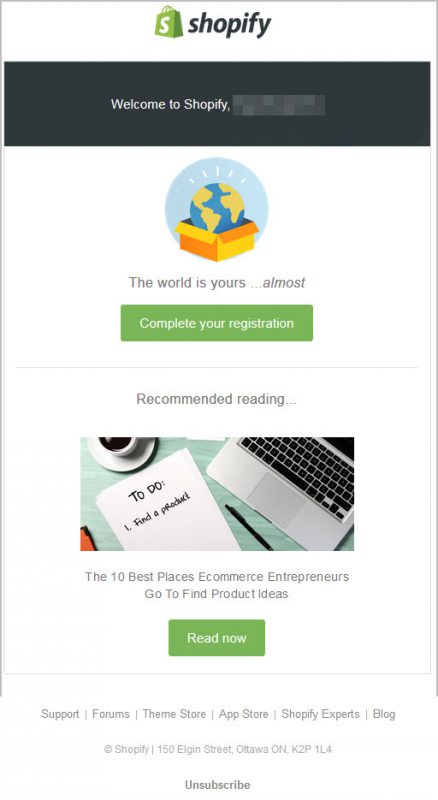 4. Bonus tip for you: Don't rush to send email marketing right away
You can send an email as soon as a guest signs up. You want to make sure you're customer-friendly. But sometimes doing so creates a negative feeling about your software business.
Why? Because those emails in the user's eyes are a form of automated email. Especially when you're in a completely different time zone. There's no reason why you can send a personal email at 3am in your time zone.
What to do:  Send a quick email to confirm your registration, and it's as simple as that. Just one short sentence: "Thanks for signing up. Our referral email will be sent to you soon", or something like that. Then send marketing emails to guests during your business hours, no matter where the user is located.
You will thus create the feeling that the email is personally drafted and delivered to the customer, even if it may be an automated email. Customers who use your software feel it, and this increases the likelihood of them becoming loyal customers. Even though they may know the welcome email is sent automatically, they still have a feeling that it's not, a feeling of special care that we all enjoy. This is why personalized email works better than other types.
5 Automated email marketing tools
Are you looking for tools to send emails automatically, beautifully presented, add images, go directly to the "inbox" instead of advertising? Here are 5 powerful support tools for you:
1. ActiveCampaign
ActiveCampaign  is one of the easiest email marketing automation tools to use and has great features. And on top of that, the price of this tool is also very reasonable.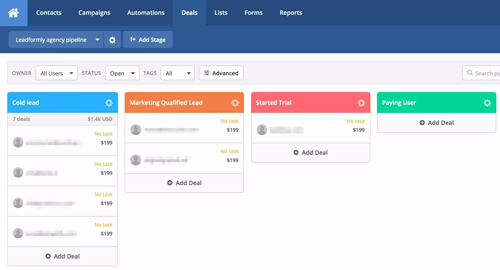 The highlight of Active Campaign is that it owns a great CRM system for sample management, automated marketing to turn potential customers into real customers. In short, it is a platform that covers all sales and marketing related jobs.
The cost of using ActiveCampaign is about $9/month. For listings with approximately 100,000 contacts available, you will pay ActiveCampaign $369/month. Also you can use them for 14 days.
2. GetResponse
In second place is the  GetResponse tool . So what's so great about this email marketing tool?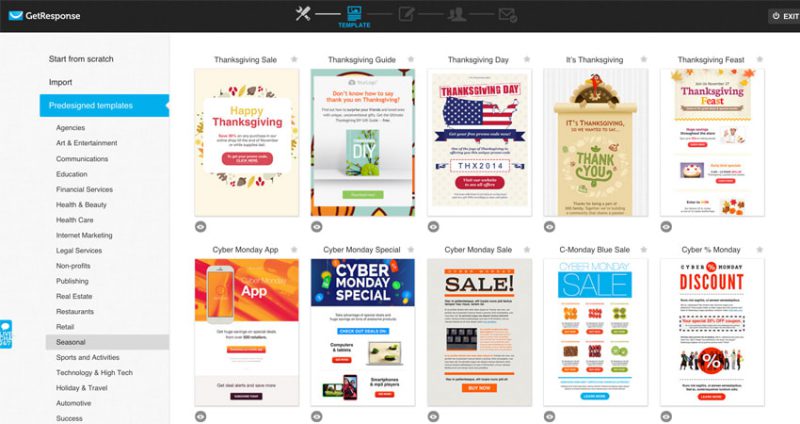 The price of GetResponse is also quite reasonable. User-friendly platform easy to use as well as access your existing data source.
The tool comes with 500+ pre-designed email templates (all optimized for mobile), helping newbies create amazing email delivery and autoresponder interfaces. GetResponse customer care and support is also very good, user issues are resolved quickly.
For users with higher needs, GetResponse also has A/B testing features to assist. Whether you want to measure different parts like content, subject, sender name, or even send time, GetResponse makes it easy for you to test.
There are also many other features that GetResponse owns, discover the tool right away.
3. Mailchimp
Mailchimp  is also a widely used email creation and autoresponder tool. The fact is that Mailchimp is not as appreciated as GetResponse when it does not possess too many outstanding features, but the price is almost twice as expensive.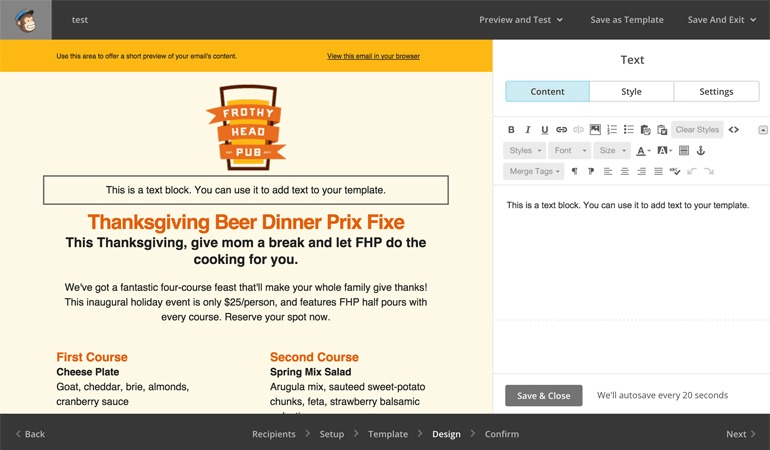 But Mailchimp also possesses certain advantages. The interface is very well designed and easy to use for everyone. Moreover, the functions of the tool all work extremely smoothly.
The best part is that Mailchimp is the only email marketing tool that offers a 100% free account, so if you are only planning to send a few dozen to a few hundred emails, Mailchimp is a great tool. In addition, Mailchimp's system can be integrated with many other units such as WordPress, Hubspot, Facebook, etc.
4. ConvertKit
ConvertKit is a late born tool, but recently in the blogging community, this email marketing tool is becoming increasingly popular.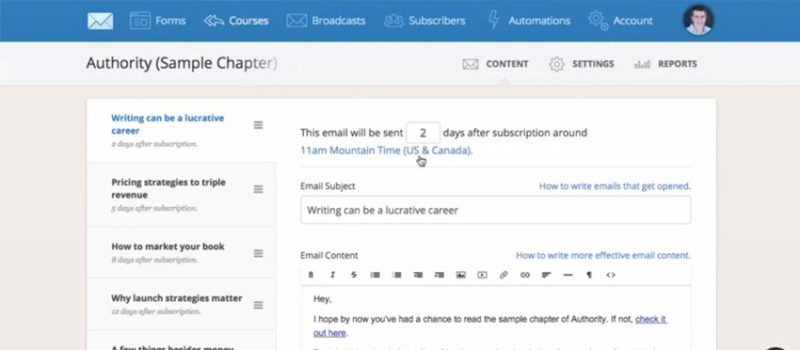 Designed specifically for bloggers, ConvertKit includes various unique tools to make it easy for bloggers to build lists and promote their content. You will immediately feel attracted from the first time you access ConvertKit by the design of this tool. The attention to every small detail has exalted the meticulousness and carefulness of the design team.
The basic features of automatic emailing are included in the tool, moreover, the tool also gives extremely detailed numbers such as horizontal bars showing how many followers you have, What traffic source do they come from?
Finally ConvertKit can be integrated and used by many different audiences such as authors, publishers, and bloggers.
5. Aweber
Although the interface looks quite dated, Aweber still earns a place in the top 5 email marketing tools because of its affordable cost and ease of use. It covers all the features you need to use, but doesn't go into too much detail.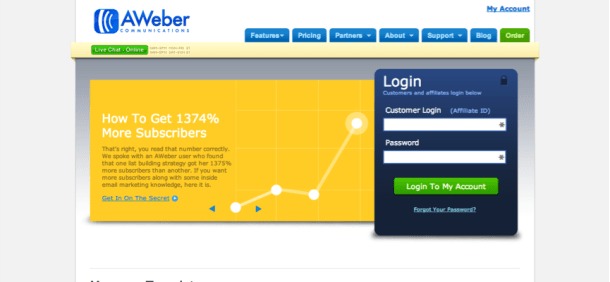 Aweber builds reports to help you learn what's working and what's not. All email marketing campaigns are fully installed from the form to the email form.
If you need more intensive use, Aweber also has functions like A/B testing, measurement, and distribution of campaign groups to each goal. Make it easy to compare and improve the ability to open emails and interact with mail.
Aweber also offers autoresponders, RSS feeds, and integrates with a multitude of 3rd parties, including WordPress.
With this tool, you will pay about $19/month and send unlimited emails to about 500 followers.
Conclude
Email marketing is not simple to do well. Some software companies fill these emails with information that makes customers want to run away immediately. Successful companies greet new users simply, sincerely and directly, and take care of their customers by sending emails that are written and delivered on time, carrying really useful information.