What is remarketing?
Remarketing, also known as remarketing, is used a lot in marketing campaigns, mainly email marketing. Remarketing is a reminder to customers about how they canceled or forgot to pay for a product they had previously placed in their shopping cart. In addition, remarketing is also used in up-sell or cross-sell strategies to promote revenue from selling different products. Remarketing is also used to market, take care of customers at each different stage when customers use the product, it is personalized to match customer behavior.
Remarketing is when advertisers can (anonymously) track your internet activity and deliver ads to you based on actions you've taken. Remarketing is designed to make the advertising experience as user-friendly as possible. As part of AdWords, remarketing is the proper way to target users who have already visited your website, driving them towards a conversion. Whether you want users to buy from your website or just to stay in touch, remarketing is a great way to remind them to recall.
When you visit a website, you will be saved Cookie (Cookie is a type of record created and stored on the browser when a user visits a website). These cookies tell Marketers which pages you visited, what products/services you viewed, the number of pages you viewed, how long you stayed on the site, etc. However, your personal identity has nothing to do with that. this – you are basically assigned a new 'ID'. For example, I can't see that John has visited Tilly's online store, but if I run marketing for Tilly's store, I can remarket to the people who have visited the site, and that includes John.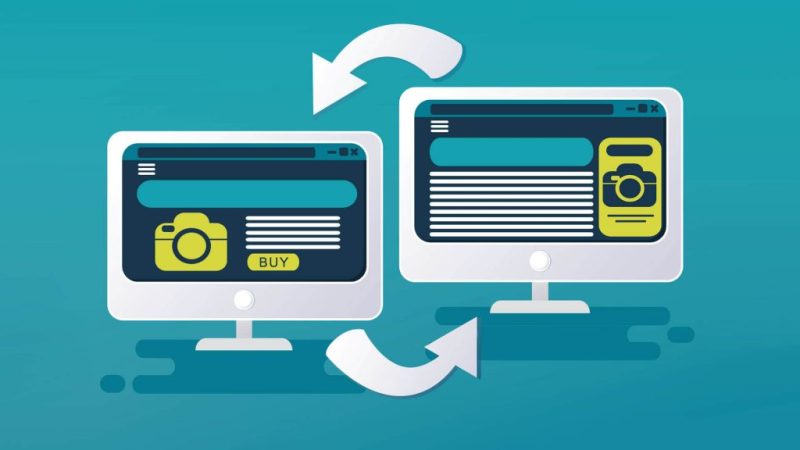 In theory, marketers could offer different types of advertising to different potential customers. Ads for people who have visited your website but haven't taken any action will be different than ads for people who have added some items to their cart but haven't checked out yet. Each of these ads can encourage their target audience to return to the site in a variety of ways, meaning I can tailor my ad message to the exact context of each audience instead of just using a wide range and general application.
Remarketing campaigns aim to help you see only the ads you're really interested in, allowing companies to provide you with personalized offers. In addition, Dynamic Remarketing allows your business to see who visited your web ads for products/services they viewed while they were on your website. This personalized approach can help increase conversion rates as it helps you bring previous visitors back to finish the shopping experience they started.
Why do businesses need Remarketing?
According to many surveys and studies of experts, only 1 in 100 customers make a purchase the first time they see that product on Facebook. Most customers will have a need to buy goods at the 2nd and 3rd times, a few will be the 4th time encountering that product. Therefore, the main task of a Marketer is to make the product appear in the minds of consumers the most, then they will remember your brand as well as the products and services you are providing.
Which audience does remarketing target?
Visitors to your website but haven't taken a conversion action (register, order, etc.)

Guest has visited many times

Visitors to the website are not through advertising

The guest has completed the conversion.
How Remarketing Works
You need to embed the Remarketing snippet in your website (website A).

When visitors visit the website, information (cookies) will be stored on the browser

Visitors leave the website, wander the network, go to website B – allowing to display Google ads (Display Network – a form of affiliate marketing).

Google relies on information on the browser to display the advertisement of website A on website B.
What are the effects that businesses can achieve with Remarketing (remarketing)?
So why is remarketing so popular in this day and age, almost every business does not ignore this strategy? Remarketing is an integral part of any digital marketing campaign in today's business world.
Stay engaged on target:

  96% of your visitors leave without converting and 49% of visitors visit a website 2-4 times before making a purchase. Don't let these precious customers slip away! Remarketing helps you to track users from site to site to re-engage customers to your website.

Cheaper:

  Your ads only serve people who want to see them which means more people will click your ads. You are spending less money on more quality traffic.

Increase brand awareness:

  43% of companies use remarketing to increase brand awareness online. With Remarekting, you will be able to establish brand awareness in the early stages of the buying process. Establishing this authority with early visitors will bring your customers back when they are ready to buy.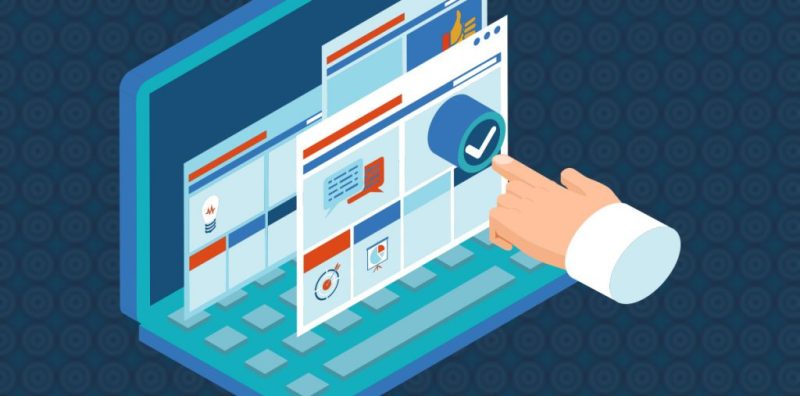 Opportunity to convert:

  56% of companies use remarketing to attract customers. Remarketing helps you grow your visitors by showing them ads in other places like news sites, blogs, and articles. Remarketing ads allow you to create custom messages that entice customers to revisit your website and complete a purchase. The number of times a potential customer sees your ad is crucial when they're ready to make a purchase. People returning to your site a second, third, or fourth time are more likely to make a purchase, because they've already viewed your sites, so your product or service is more familiar to them. .

Win Competitors' Customers:

  11% of companies use remarketing to target competitors' customers. With remarketing, your ad pops up on a customer's browser after they visit your website or search for a specific keyword. That means you can target people who have visited websites that are highly relevant to your product, including your competitors.
What are the Benefits & Risks of a Remarketing Campaign?
Targeted Ads (Targeted Ads)
The biggest advantage of remarketing is that ads are targeted to be shown only to people who have visited your website. Unlike standard PPC ads, which are displayed based on keywords, these are shown purely to your website visitors. This means you can target users who continue along the customer journey and are more likely to generate a conversion.
Brand awareness
Even when users are not looking to buy a product or contact a company, Remarketing Ads are a great way to help with brand awareness. Showing multiple ads to users researching an industry can make them more likely to remember your company. In addition, your ad may be shown on websites for several major companies, including YouTube. This promotes an image of trust and credibility for your business, even if conversions don't come immediately.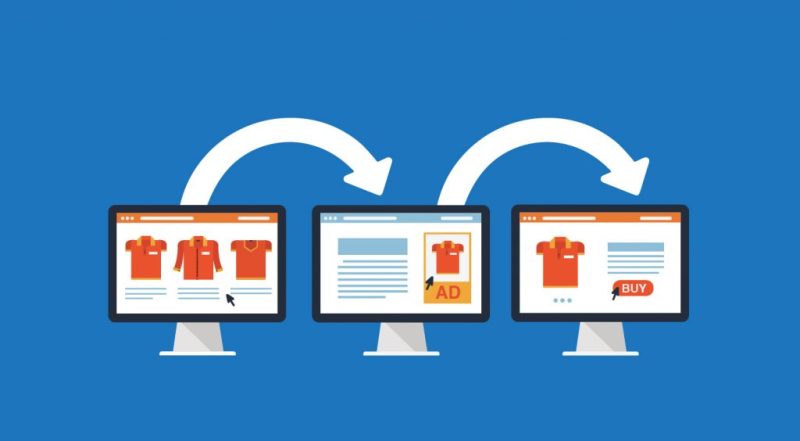 Low price
If you've run an AdWords campaign, you might be surprised to learn that remarketing is actually cheaper than traditional paid advertising. Many remarketing campaigns cost less than a third of the overall campaign and generate a good percentage of conversions.
Image advertising
Remarekting allows you to use both image ads as well as text ads, which means you can create visually impressive, eye-catching ads for your business. This further increases the effectiveness of the campaign and can be linked to the brand image.
However, this is also a risk. If your ads are not well designed or you only use text-based ads, this can affect the number of clicks you get. They will therefore affect the number of conversions, resulting in  a smaller ROI . 
Manage
With Remarketing, it all needs regular management. There are some websites that are not suitable for your ads, such as adult sites. Many of these sites are part of the Google ad network, so you'll need to set up your account to bypass these. However, there are always sites that pass through the filters, so you need to exclude them manually.
On top of that, to get the best results, you need to run multiple ads at the same time, and each ad needs to be tracked to analyze the results. This analysis can then be used to help further shape the campaign. All of this requires time and effort, and allocating people on the team to manage.
Retargeting concept, what is the difference between remarketing and retargeting
Retargeting, also known as retargeting, is used to retarget customers with paid advertisements. Ads are aimed directly at customers who have visited the website but have not yet had a need to purchase. When they leave your website, they will see your product ads on other websites. Google ads will give you many retargeting opportunities to customers, as long as they use the internet, they will be followed closely by ads.
Remarketing or Retargeting both have the goal of reaching customers and convincing them to return to the website with the ultimate goal of increasing conversion rates. The difference of these two forms is only in the form of implementation. Remarketing is a broader and broader term than Retargeting, it is deployed in many different forms. Remarketing is used a lot in  Email marketing , while Retargeting will use paid advertising.
Conclude
If you understand the essence of  what each remarketing strategy is, it  will help you reach your target audience and increase your customer base, which is the solution to reach your target audience, increase conversion rates, and improve your sales. improve your profits.