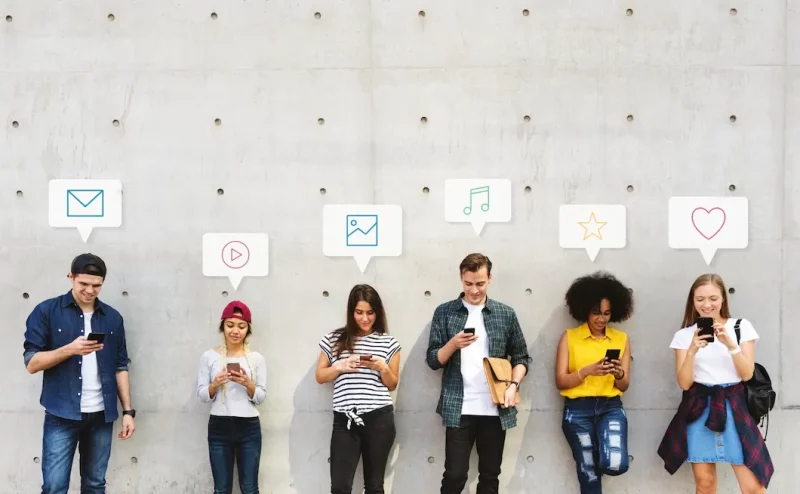 How will social media trends develop?
In the era with the rise of mobile devices, social networks have been developing constantly. Let's find out with Malu right away what social networks are , what are popular social networks in Vietnam and how social networks will change with trends in 2023 right in the article below.
What is Social Networking?
A social network  is a place that brings people together to chat, share ideas, interests, and connect with each other through social media aka Social  Media . Unlike traditional media, social media sites contain content created by hundreds or even millions of different people.
Through social media, relevant online communities can be created to help individuals find contacts that may be useful to them but otherwise may be difficult for them to meet. With the popularity of social networking sites, more and more people are becoming part of online communities.
Social networks are not only a place for people to exchange, connect and share, social networks are also a "golden land" for online business, supporting customer search, interaction, even advertising. corporate branding or personal branding.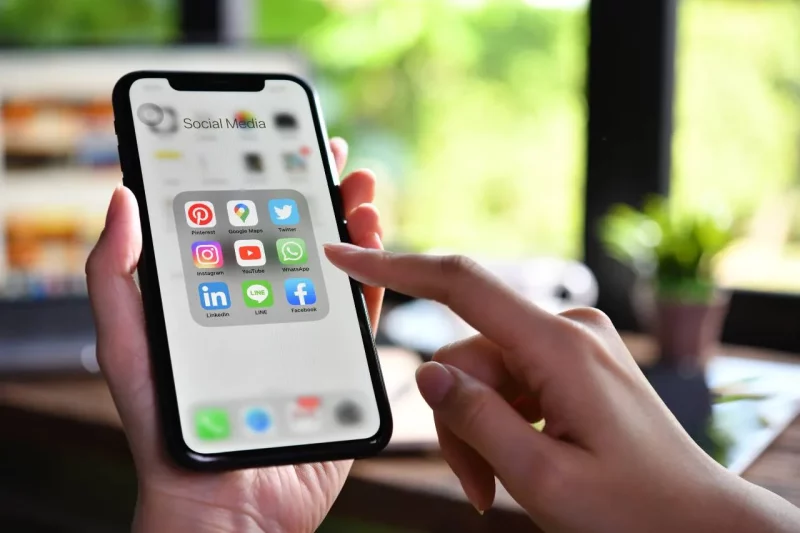 The popular social networking sites in Vietnam today with hundreds of millions of users are Instagram, Facebook, Tumblr, Twitter, Pinterest, Snapchat, Youtube, LinkedIn, etc.
What are the advantages of social networks?
Update news, trends, knowledge quickly and timely
Improve the quality and speed of press and public services
Make it easy to connect friends, family and community
Connecting love and international integration
help us improve life skills and knowledge
Business support, free advertising
Help save cost, time, labor
It is a very good entertainment tool
Encourage talent development
A place for us to express and control our emotions
The harmful effects of social networks
Reduce human-to-human interaction
Distracting personal goals
Risk of depression
Take time
Scam, security
Loss of creativity
Online violence
Love is easy to break
What is the role of social media in online marketing?
Help introduce the brand of the business as well as the products and services of the business
Helping businesses become more alive in the eyes of consumers as well as potential customers
As a tool that acts as a connection between businesses in the same industry to learn more ways to deploy Social Media
As a tool to help communicate and participate in the interaction to answer and support customers' questions
How will social media evolve in 2023?
The number of users continues to grow
We Are Social and Hootsuite recently published our annual global study of internet, social, and mobile adoption across 239 countries and found that social media usage will continue to grow as "storm" in 2020.
This study also predicts that, by 2020, we will see more Instagram dominance among 24-54 year olds than 13-17 year olds.
Social network becomes a channel to discover products
According to GlobalWebIndex, almost half of Internet users follow brands they like or are thinking of buying something from social media. Search engines, online reviews, and PR are traditional discovery channels. But by 2020, we should see impressive growth for online product research, with search still leading.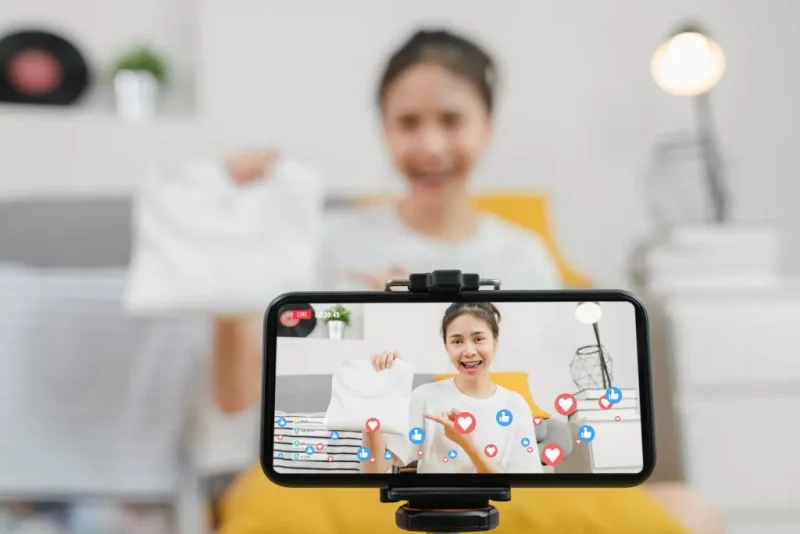 In a study of 178,421 global internet users aged 16-64, GlobalWebIndex found that 28% of users have turned to social networks in online product research. In fast-growing markets like Latin America, the Middle East, and Africa,  social media  has significantly beaten search engines for product research.
Chatbots become popular on social networks
Chatbots will help consumers transition to social commerce, making it easy and seamless to discover products, ask questions, process digital payments, and view automatic updates on order delivery dates. your.
In fact, a recent survey found that around 80% of Marketing executives have used or plan to use Chatbots by 2022. Estimates from experts show that Chatbots will save businesses in the industry. healthcare and banking a whopping $8 billion per year by 2023.
The Rise of  Video
Globally, online consumers spend a third of their time on social media. But as people spend more time socially, we see new behaviors emerge. People are sharing less personal information on major networks. Instead, they are watching the video.
Mark Zuckerberg   – Co-founder of Facebook, CEO of Facebook has also said that they will develop video, not Messenger.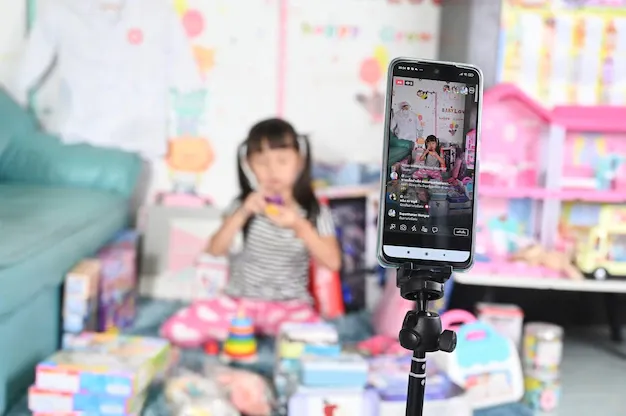 According to GlobalWebIndex's latest data on social video, audience demand continues to grow.
56% of internet users watch videos on Facebook, Twitter, Snapchat or Instagram
81% of 55 to 64 year olds are watching videos online
One in three people who watch videos on social media watch videos created by brands
As more mobile users enter new online markets, video growth will increase. For countries with low literacy rates, video is a much easier medium than text to learn about products and communicate online.
E-commerce right on social networks
From micro businesses to large retailers, the role of social media in  e-commerce  will increase. For example, Instagram has allowed businesses to build digital stores with image and video content. Facebook has a shopping section so customers and businesses can more easily find each other.
Gen Z promotes VR and AR use on social media
By 2020, Gen Z will account for more than half of the working-age population. So, Gen Z will be the generation leading the trend in 2020. With Gen Z's popularity of virtual reality (VR) and augmented reality (AR), we will see more practical applications of VR and AR in Marketing.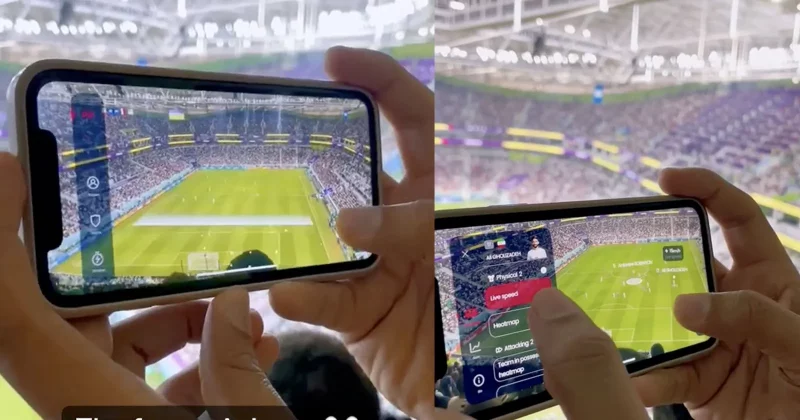 Popular social networks in Vietnam
Facebook
This is a popular social networking site in Vietnam. It is an American online social network owned by Meta Platforms. By 2020, Facebook has more than 2.8 billion users ranked 7th in global internet usage. Users from all age groups have accounts and access the platform on a daily basis. Friends and relatives can contact each other using Facebook Messenger, join interest groups and receive notifications about friends' activities on Facebook, and the following pages are also used for e-commerce. .
Instagram
This is a free photo and video sharing application. Users can download photos and videos to share with friends. There are nearly 6 million Instagram  users  in Vietnam at the beginning of 2020. Instagram is a great choice for influencer marketing. Filters, stories… are favorite tools that users use every day.
Content has a high level of person-to-person, group-to-group, place-to-place exposure using hashtags (#), user tagging, and advertising.
Instagram is now linked to Facebook so users can directly message their Facebook friends.
Zalo
This is a familiar Vietnamese messaging application that accounts for about two-thirds of smartphone owners in other countries. Launched in December 2012, Zalo followed the mobile-first model and quickly attracted a large number of Vietnamese users because of its stability on Vietnam's network infrastructure.
You can call and text for free. Also pay by credit card via Zalopay
Youtube
Youtube is the social media platform owned by Google, the 2nd most visited after Google. Youtube has over 1 billion monthly users offering paid content like movies and exclusive content. It also offers a paid subscription option to view ad-free content.
Anyone can  build their own personal brand on this platform. All high quality content creators don't want to share their content on another platform to ensure that all the good revenue goes to their Youtube channel.
TikTok
TikTok  known in China as Diuyin is a video-focused social network. TikTok mainly develops many videos for users in a short time. As of October 2020, TikTok has surpassed more than 2 billion downloads on mobile devices and ranks TikTok as the most popular social networking site in Vietnam in 2021.
Linkedin
This is one of the popular social networks dedicated to recruitment, job search and opening business opportunities. Linkedin makes it easy for us to build relationships with potential customers who are B2B businesses, recruiting. LinkedIn's goal is to develop business relationships, and is available in over 200 countries.
Twitter
Twitter is the easiest way for CEOs, marketers, and business professionals to get their message across even though they're busy. Twitter as a microblogging allows to quickly create information in the form of conversations. Twitter is the essential social network for B2B marketers   to find and engage with, for example, a target media without worrying too much about it.
Social media platforms will clearly continue to push mobile AR features to drive user engagement. Facebook Messenger, WhatsApp, Instagram, Snapchat, Bitmoji, WeChat, and QQ are the social messaging platforms that will use AR to increase ad revenue. Hopefully, through this article, you have also somewhat understood  what social networks are  and today's famous social networks for you to have great experiences with it.